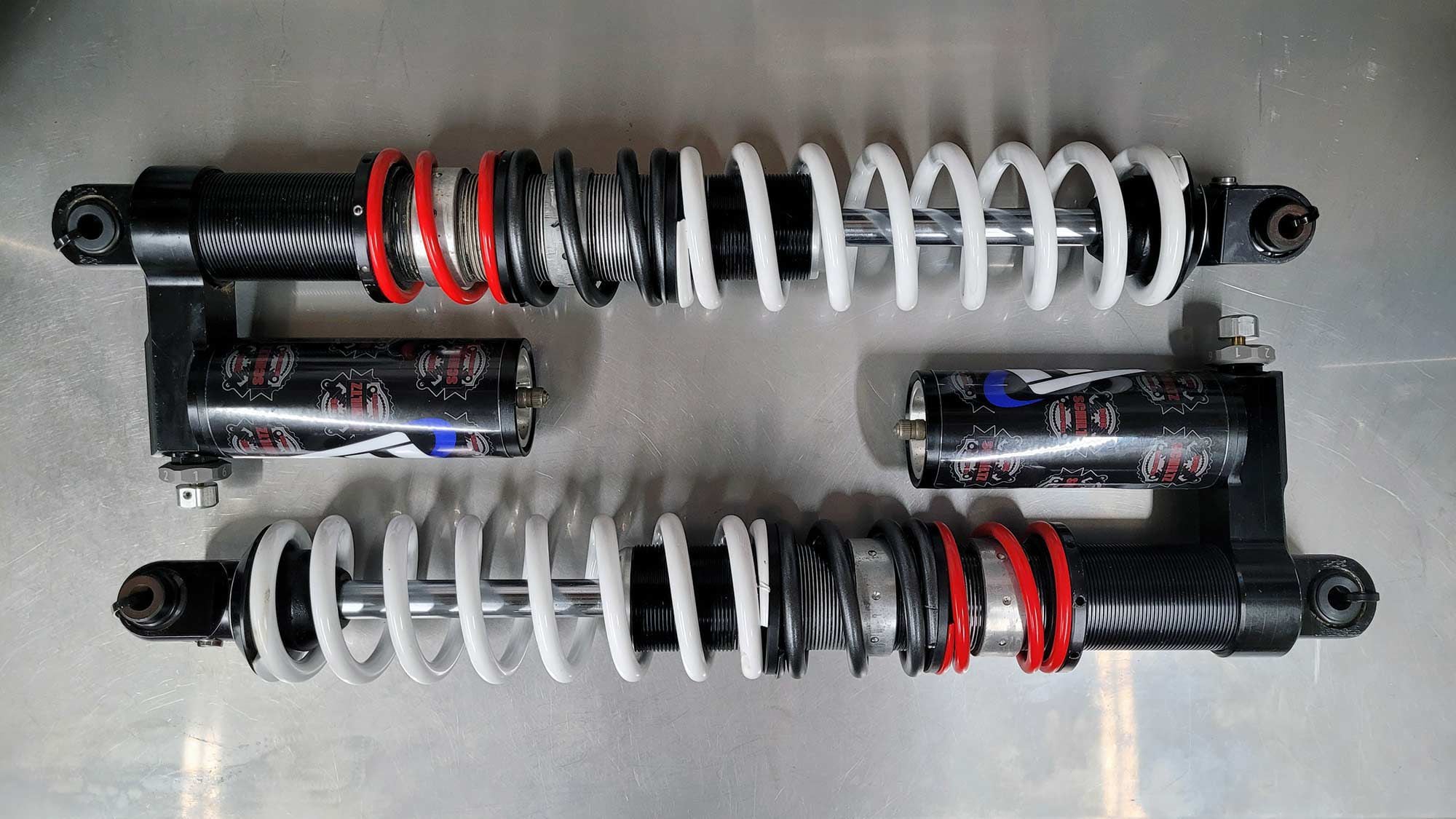 It's important to ask a lot of questions when purchasing pre-owned shocks. (Heather Wilson/)
Buying a used set of ATV shocks can save you money, but it can also leave you empty-handed if you purchase something that isn't set up for you, your specific machine, and your intended use. Many suspension service shops say it happens all too often. Here are a few things to think about when it comes time to upgrade your shocks.
1. Is the seller the original owner?
If not, it makes it even more difficult to know what the shock was originally built for.
2. Current rider weight
You will need to know what the seller's rider weight is in order to see if modifications like spring rates or valving changes are needed. Those can get costly.
3. Machine brand and model
The year, make, and model of the machine is not enough information to know whether the shock will work for you. Things like A-arms, swingarms, and linkage all factor into shock choice.
4. A-arms
There are many factory and aftermarket variations of A-arms. A shock is manufactured to fit a specific setup.
5. Swingarm and linkage
As with A-arms, several options of factory and aftermarket linkage exist, and they all play a role in determining which shock is correct for a machine.
Related: ATV Shocks and Suspension Facts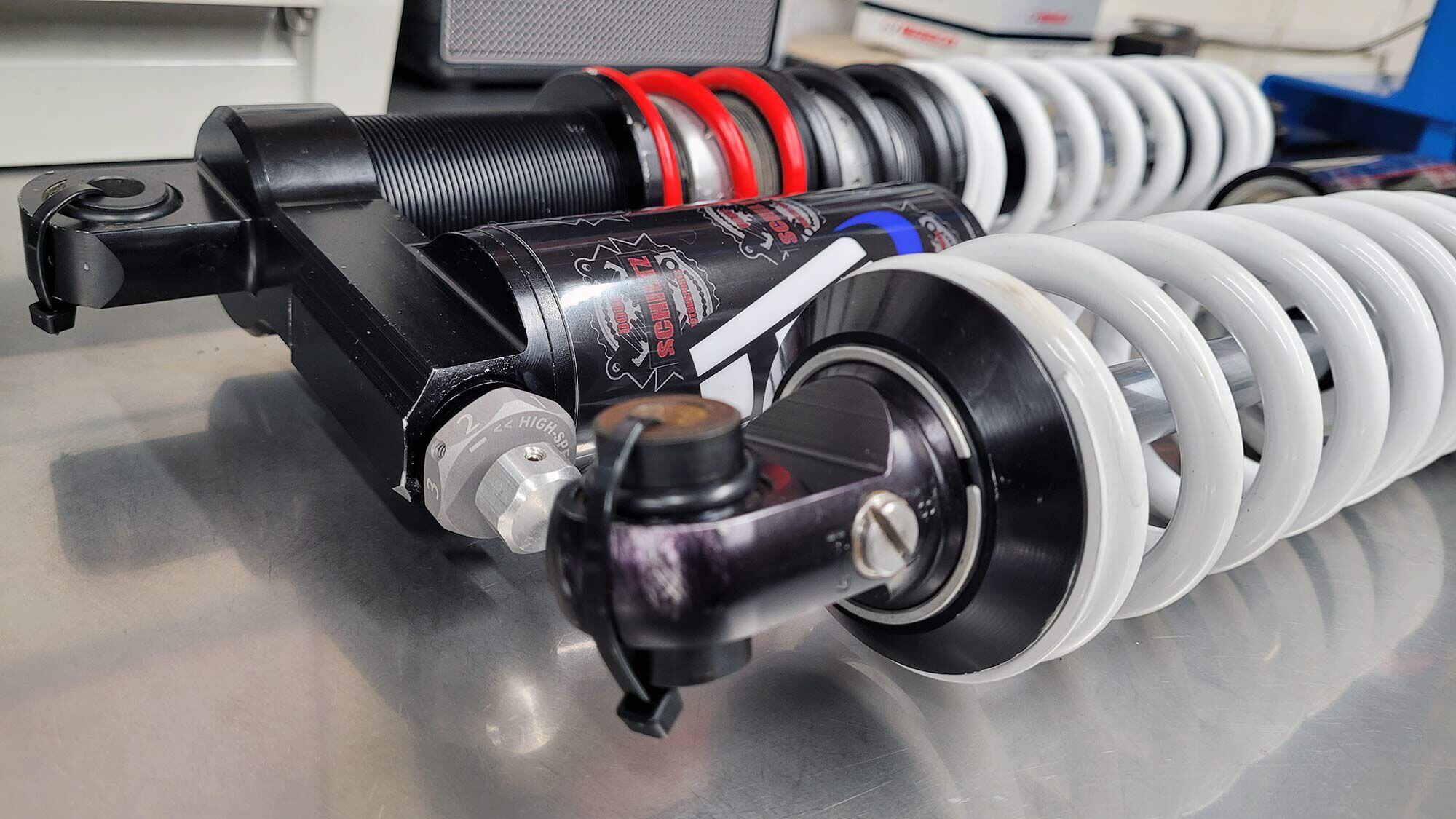 Ensure that the money you're spending will be best spent on used instead of buying new. (Heather Wilson/)
6. Last date of service
It's helpful to know when and where the shock was last serviced. A shock that isn't properly maintained can have worn-down internal parts that are not visible to the naked eye.
7. Year built
Newer shocks will, of course, contain the latest technology available. Be sure to consider costly upgrades you may desire if what you are purchasing is outdated. Would the money you are putting toward used be better spent on new?
8. Riding discipline
"Just convert it"—a common thing that suspension shops hear sellers tell buyers. In addition to all the things mentioned above, setup for disciplines can vary greatly. Are you racing motocross, cross-country, desert, trail riding, or hitting the dirt track? Again, how much money are you willing to invest in a conversion? It can be a very time-consuming, labor-intensive, and costly process.
9. Serial number, if applicable
Some aftermarket shock manufacturers have serial numbers engraved on the shock that a reputable suspension shop or shock manufacturer can look up to see what the shock was originally built for. Take into consideration, this does not mean that the shock hasn't been modified by its owner and/or previous owners.
Related: Set Up Suspension 101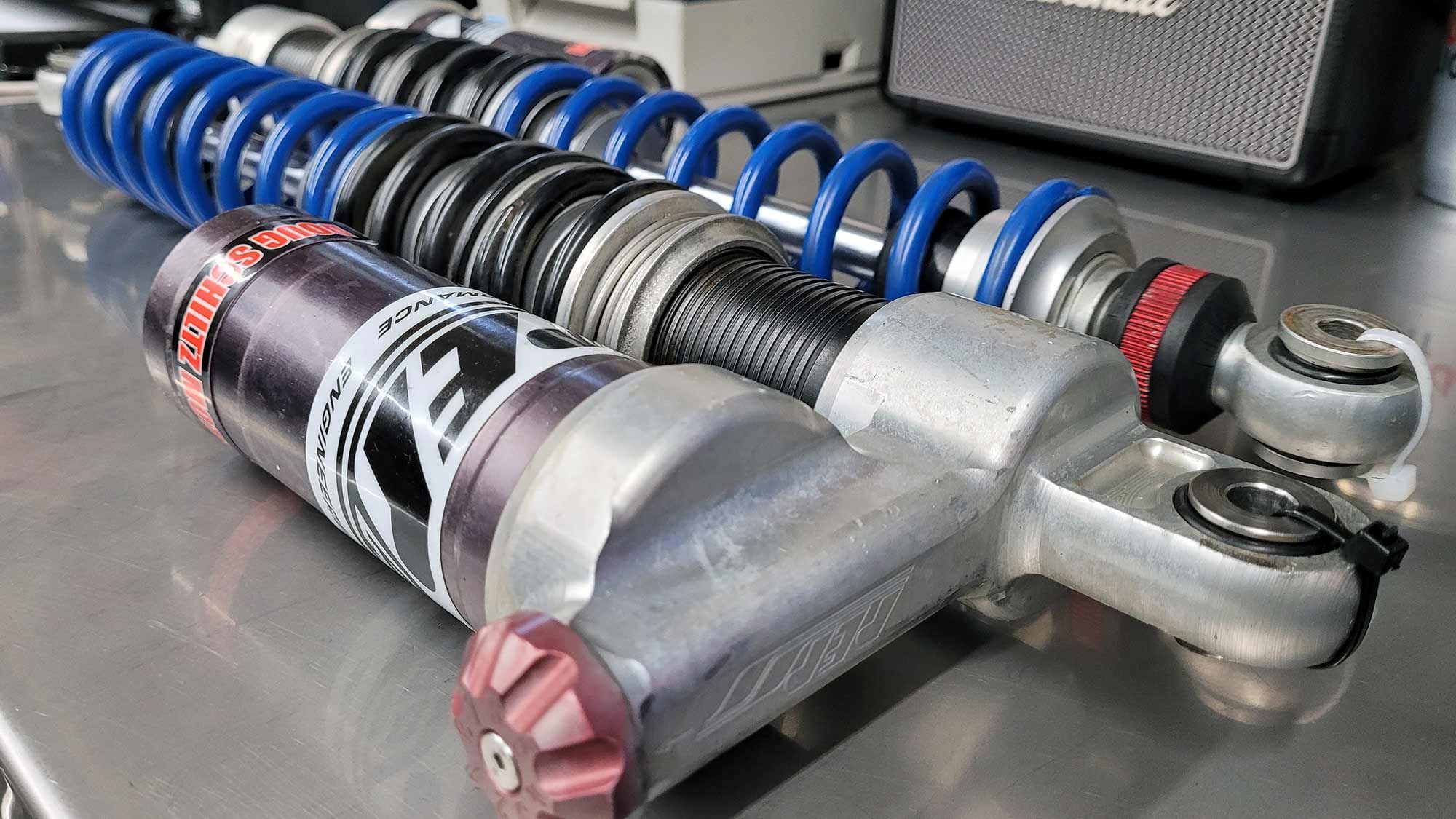 Consider the money you will save, as well as the money you will have to invest in modifications and upgrades. (Heather Wilson/)
10. Measurements can be deceiving.
The length of a shock is not always so cut and dry. You have to know the extended and compressed length of a shock. A shock can measure 20 inches when extended, but can have various compressed lengths, depending on what it was originally built for. If the compressed length is too short for your application, it will send your frame through the ground instead of bottoming the shock out. This is incredibly dangerous for the rider. If the compressed length is too long, you will not get the optimal range of travel.
Buying used can be a great option if well-researched. As always, be sure to take your shocks to a reputable service shop for routine maintenance in order to keep them operating at their best.
Want to stay up to date on the latest ATV Rider news and reviews? Sign up for our weekly newsletter!