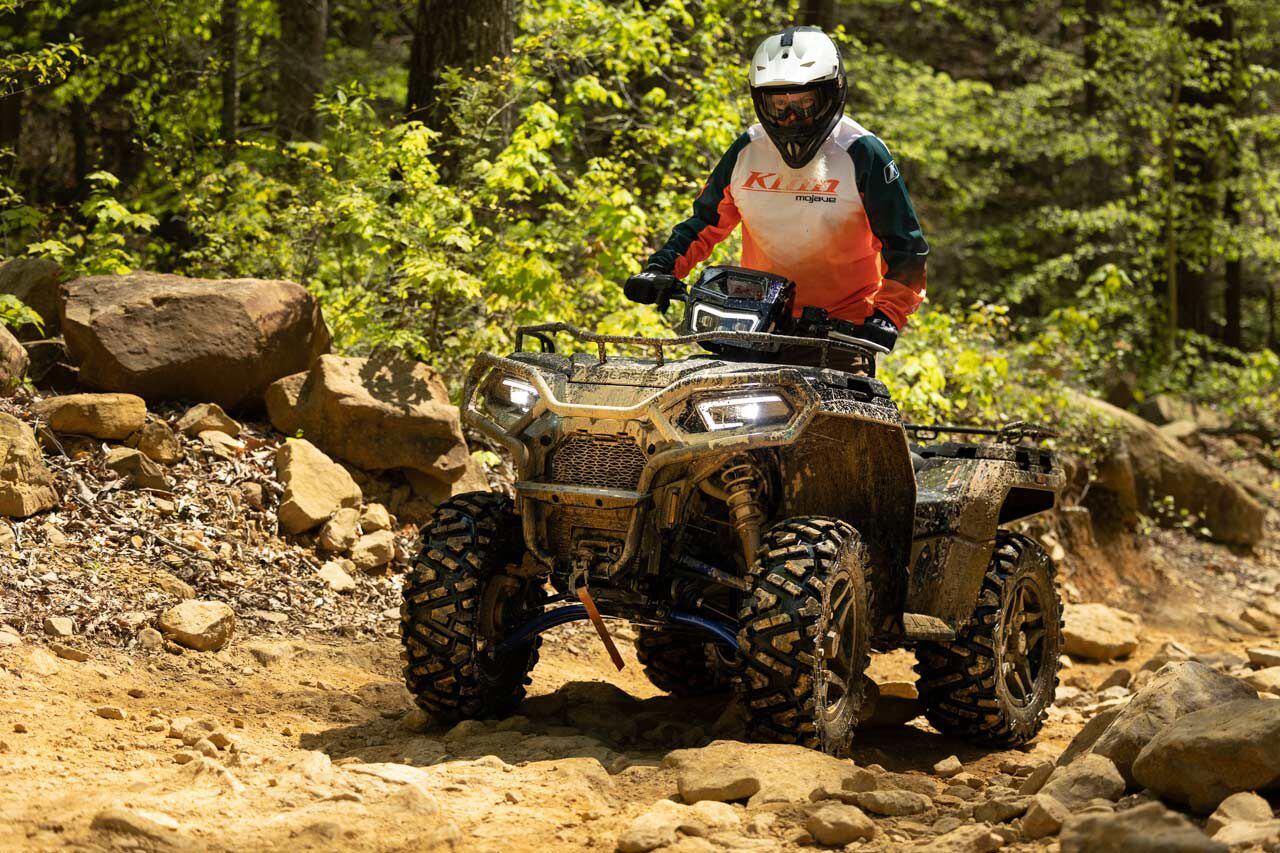 ATV models such as the Polaris Sportsman 570 are seeing a healthy increase in sales volume. (Zach Bowman/)
UTVs might have stolen the show over the last several years, but don't count out ATVs. A recent report from Powersports Business tells us that ATV dealers are reporting healthy sales of ATVs, specifically rec-utility ATVs. This is excellent news for those interested in keeping the sport alive and thriving.
The aforementioned report comes from data provided by select dealerships between November 1, 2021, and October 31, 2022. In looking at the sales numbers of 125,000 vehicles over that time, sales of ATVs like the Can-Am Outlander 450, Kawasaki Brute Force 300, Polaris Sportsman 570, and Yamaha Kodiak 450 saw a considerable increase, with 90 percent of the sales being new ATVs. South-based dealers moved an average of 103 units, putting them at the highest volume of sales.
There are a number of factors that could play into this. We'll speculate that the ever-rising price of entry for UTVs is starting to deter more buyers as the MSRP of a good rig rapidly approaches that of a Jeep. What our hearts really tell us is that people are remembering how usable and fun a rec-utility ATV is and are subsequently going back to them to follow the excitement. Regardless, in a world where UTVs have taken center stage, it's great to see ATVs making a solid comeback.
Want to stay up to date on the latest ATV Rider news and reviews? Sign up for our weekly newsletter!