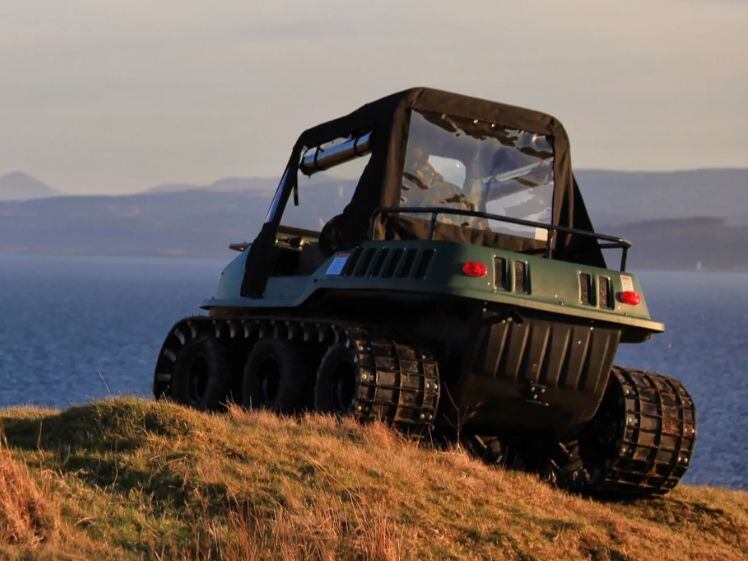 Everything you loved about the skid-steer 6×6 in an all-new machine. (Max ATVs/)
Long before traditional quads roamed the Earth, Max 6x6s were the go-to tool for getting into the backcountry. The amphibious, skid-steer rigs weren't big on power or amenities, but they made up for those shortcomings with shocking capability. Now Max is back, running a Borg-Warner-derived T-20 gearbox. The parent company, Planet Resource Recovery, says it plans to begin production of the new line of Max 6×6 rigs next year.
The lineup includes three models: the two-seat Max2, the four-seat Max4, and the utility Buffalo Truck. There's no word on power just yet, but Max says buyers can expect a tow rating of 1,000 pounds. The Max2 tips the scales at around 710 pounds, and is just 56 inches wide and 86 inches long. The company will also offer a full range of accessories, including tops, snow plows, winches, tracks, and more. For more information, head to the Max site.
Want to stay up to date on the latest ATV Rider news and reviews? Sign up for our weekly newsletter!