Little cars are full of character, fun to drive and easy to navigate around small back streets. This Mazda Carol 360 is all of those things, but also terrifying.
Owner Hiroshi Hagiwara started his love affair with classic cars as a teenager, cruising around in big old American cars. If you ask me, that's quite a mature start in car appreciation, so how did he end up in a tiny Carol kei car?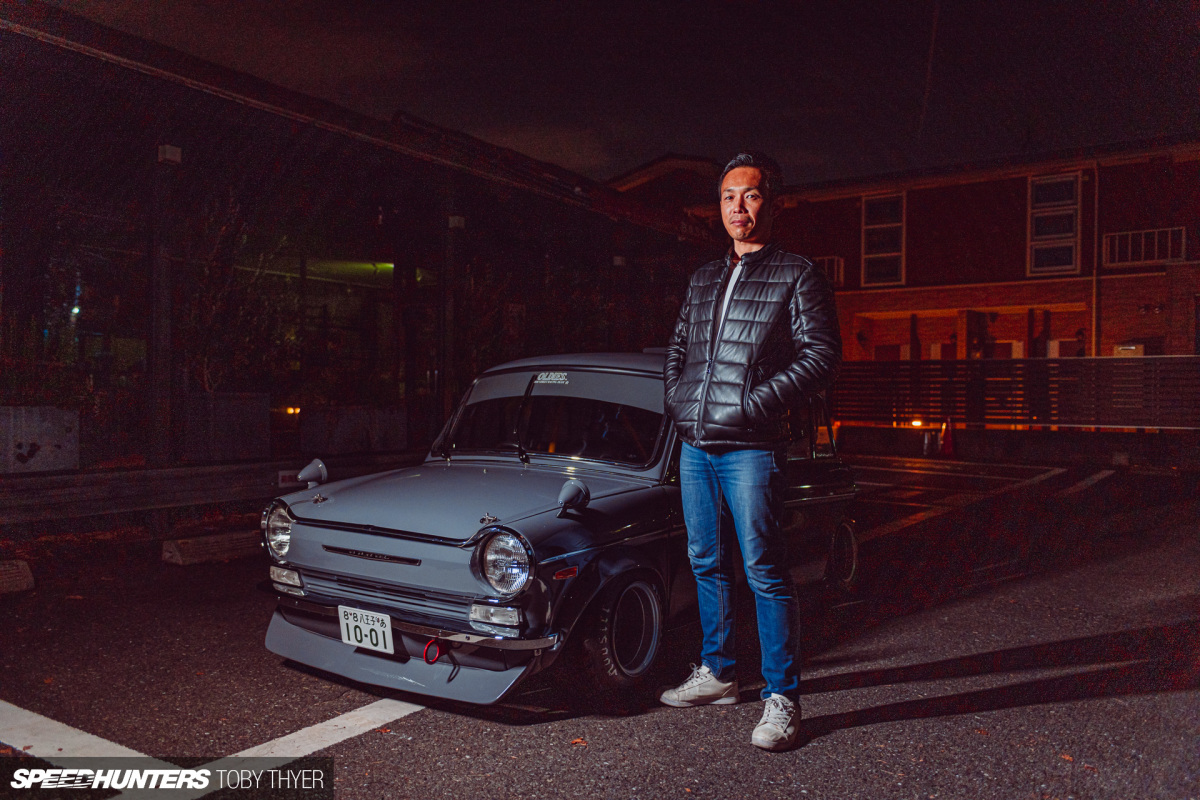 Well, it was really just a case of curiosity. After years of captaining V8-powered boats through tight Japanese lanes, Hiroshi-san wondered what it might be like to be behind the wheel of a Japanese micro car. The grass always being greener on the other side and all that…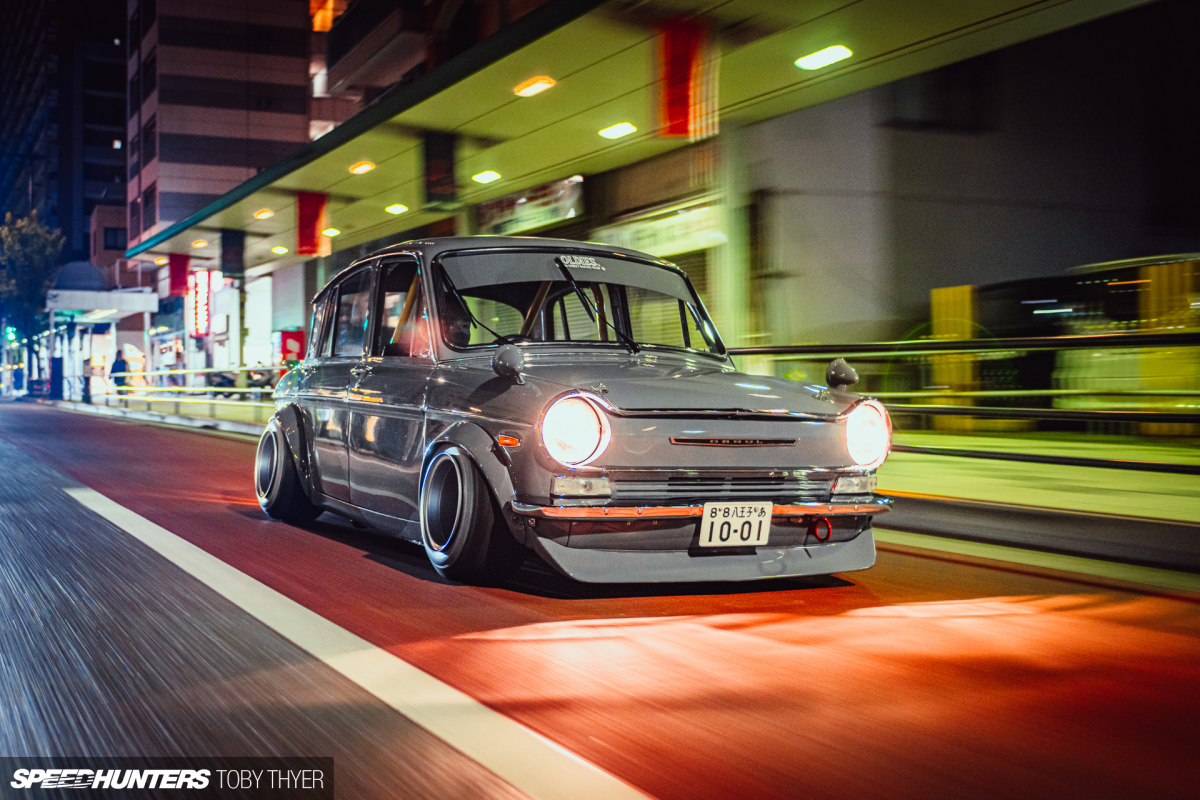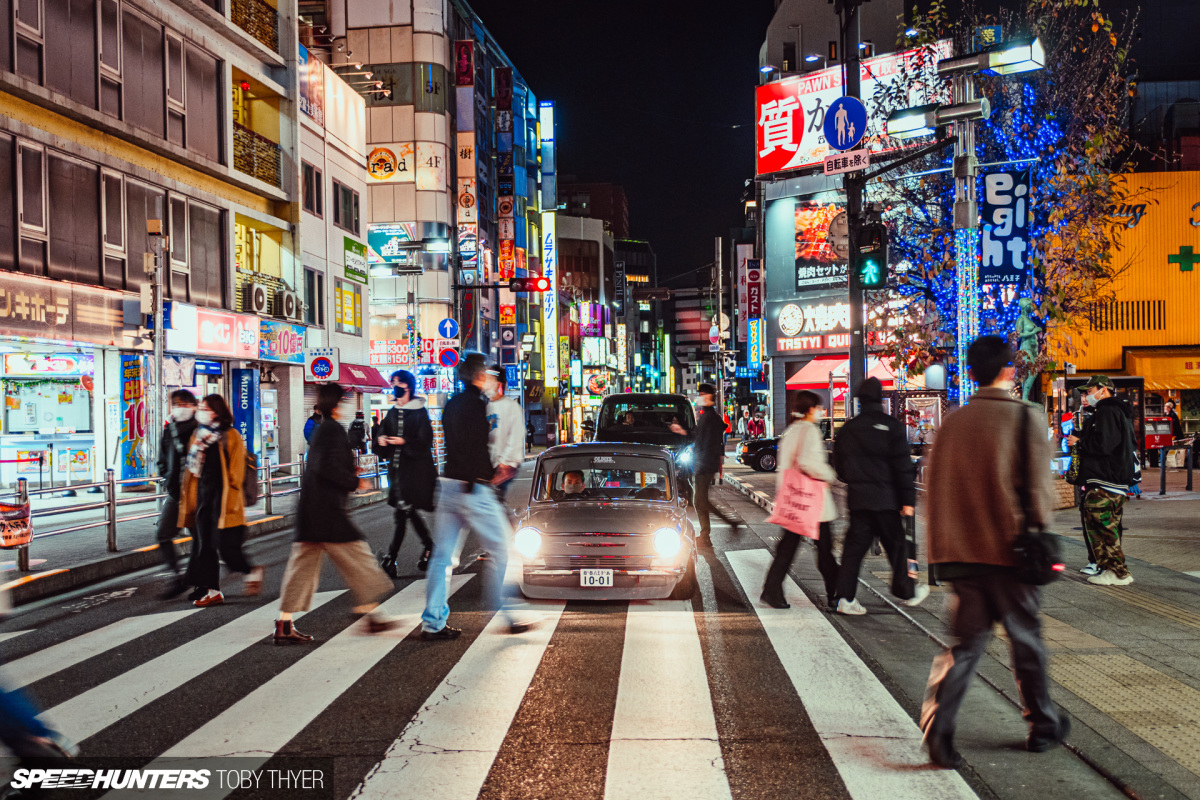 If you're looking for the JDM polar opposite of big old American iron, then there are plenty of options to choose from in the classic kei class. But there is something extra-special about early Mazda mini cars – they're classy.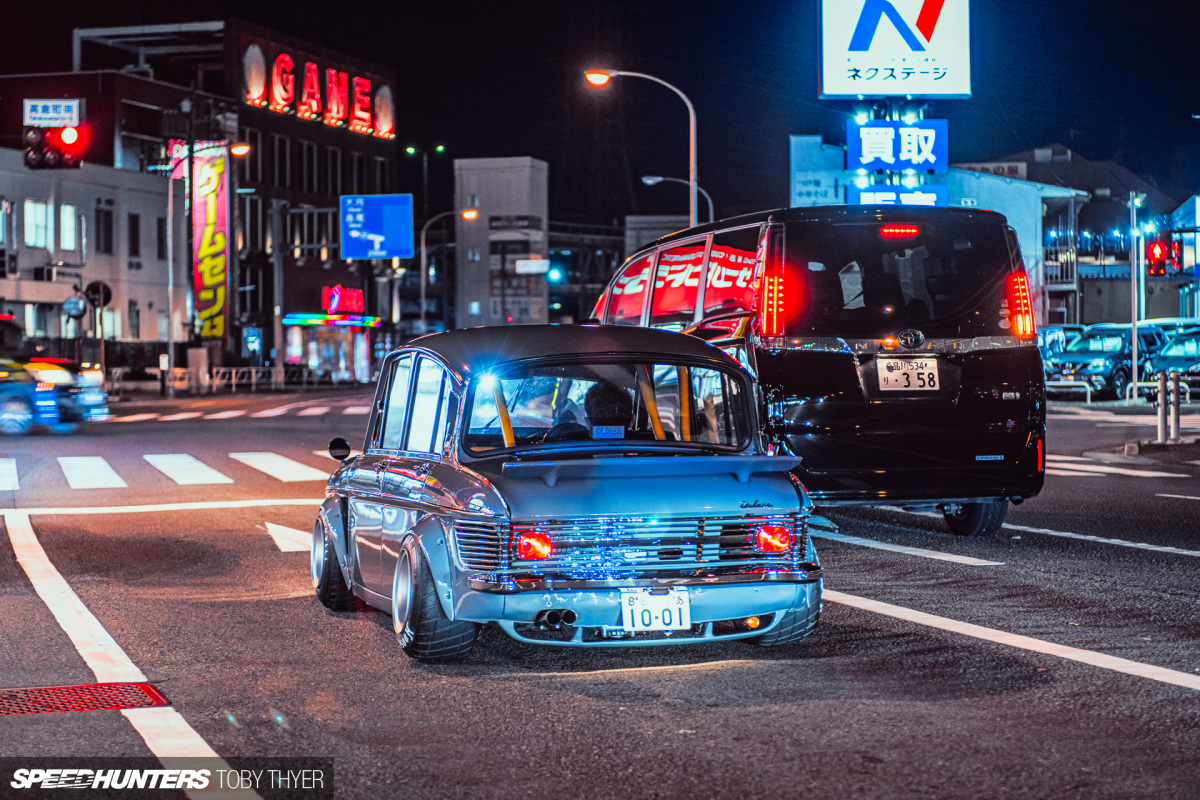 The Subaru 360 was Japan's first mass-produced passenger car, but was by no means the prettiest. The Mazda R360, however – Mazda's very first passenger car – was objectively quite handsome, albeit no bigger than a baby stroller. Even today, I think Mazda are making some of the best-looking cars in the industry.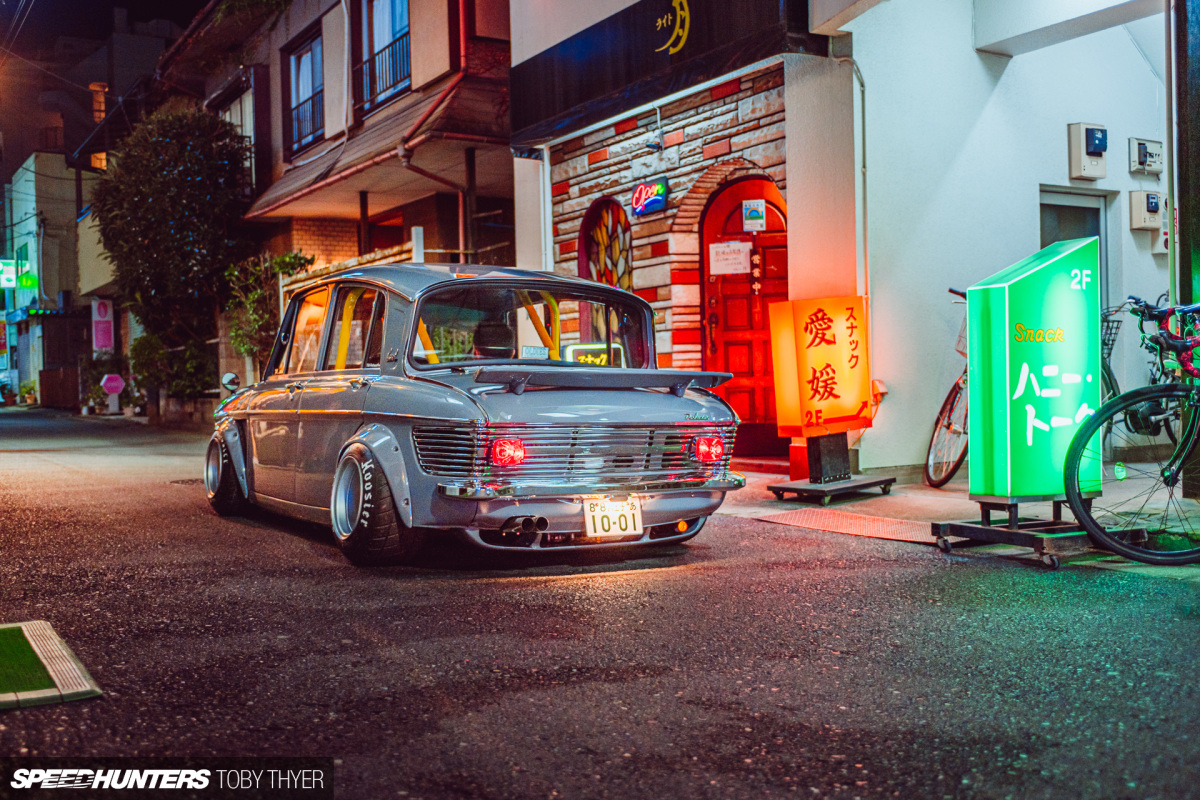 When the Carol 360 replaced the R360 in 1962, it was an instant hit. In fact, it was so popular that it quickly grabbed almost a 70% share of Japan's kei car market. That's a big number for a little car.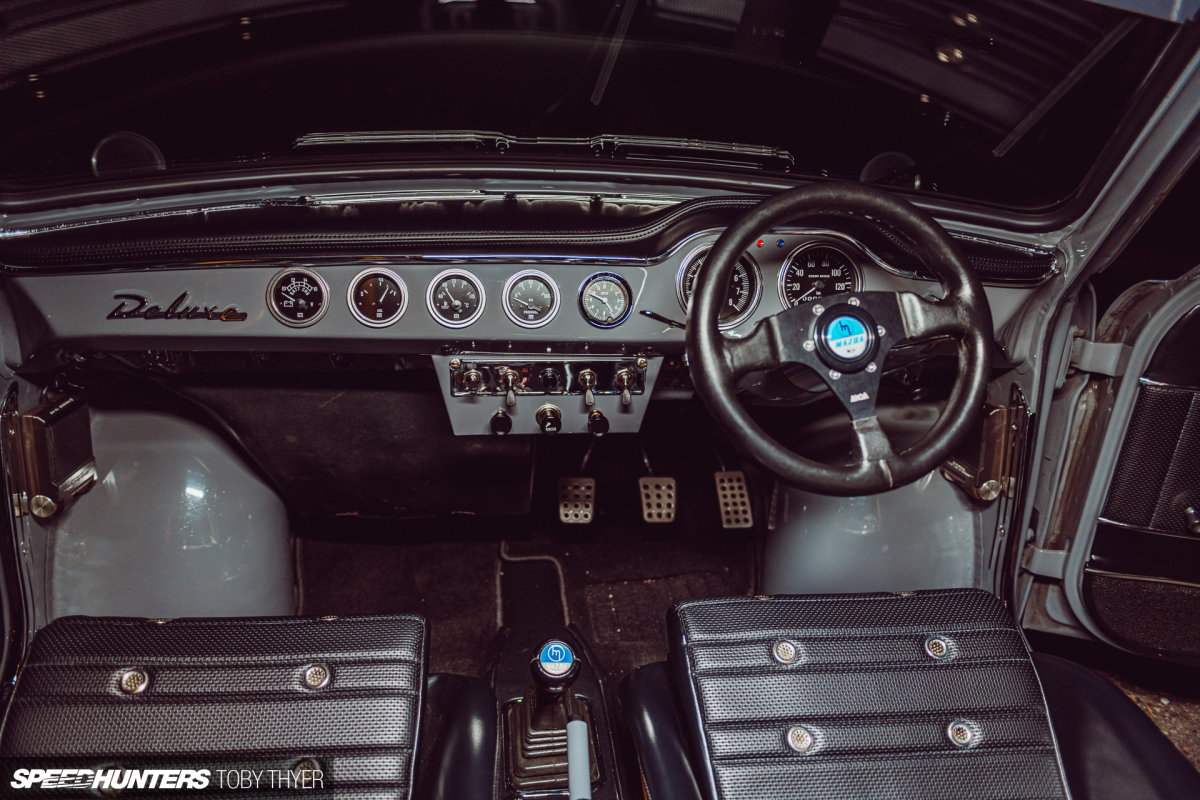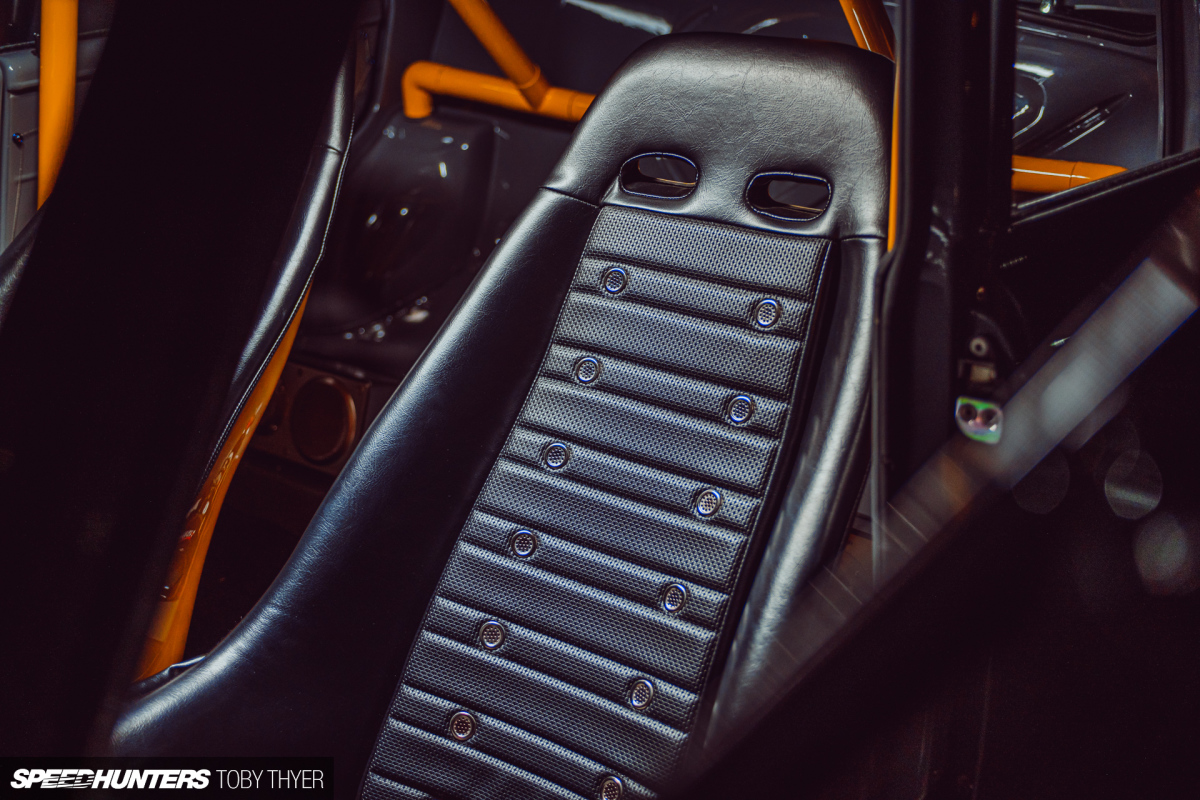 If you thought the annoyingly-angled toebox of your Lamborghini Countach was a tight squeeze, then the Carol is not for you. At just under 3.0m long, passenger space in the Carol is at a premium. The front wheel arches take up half the footwell, and your feet sit so close to the ground that the mental image of Barney Rubble from The Flintstones is hard to shake.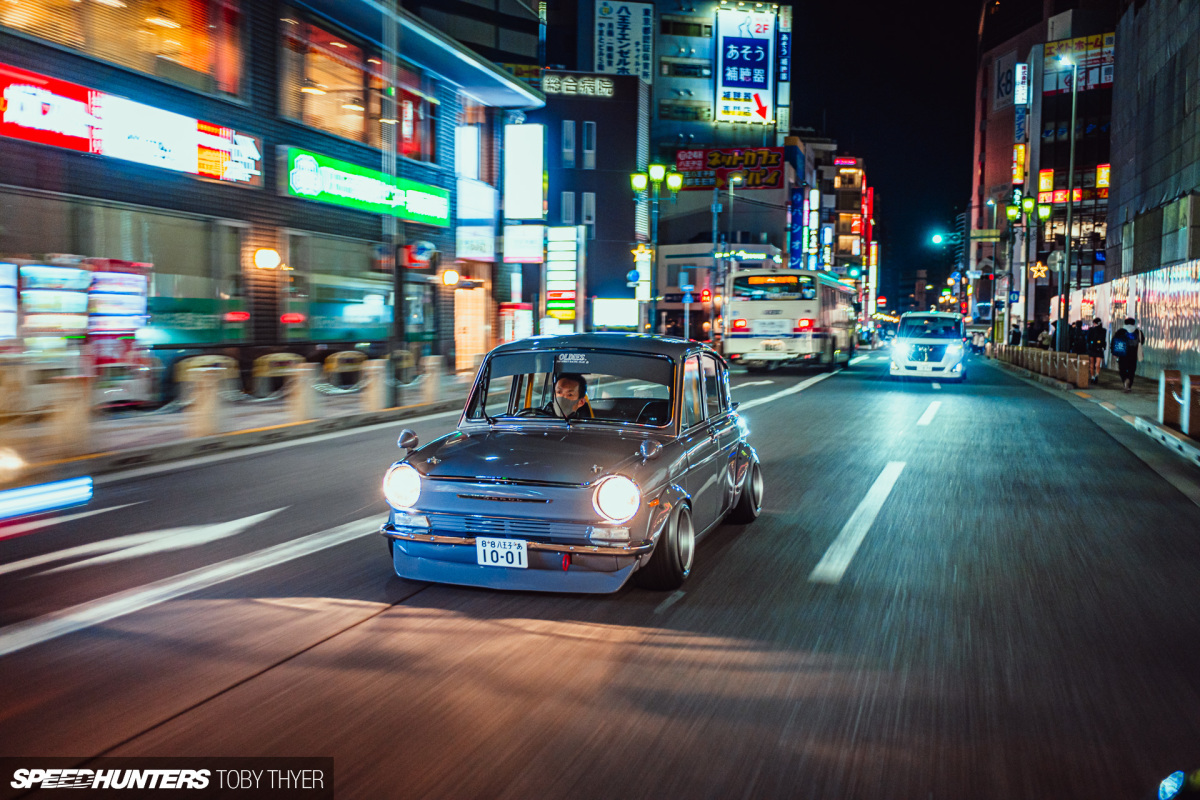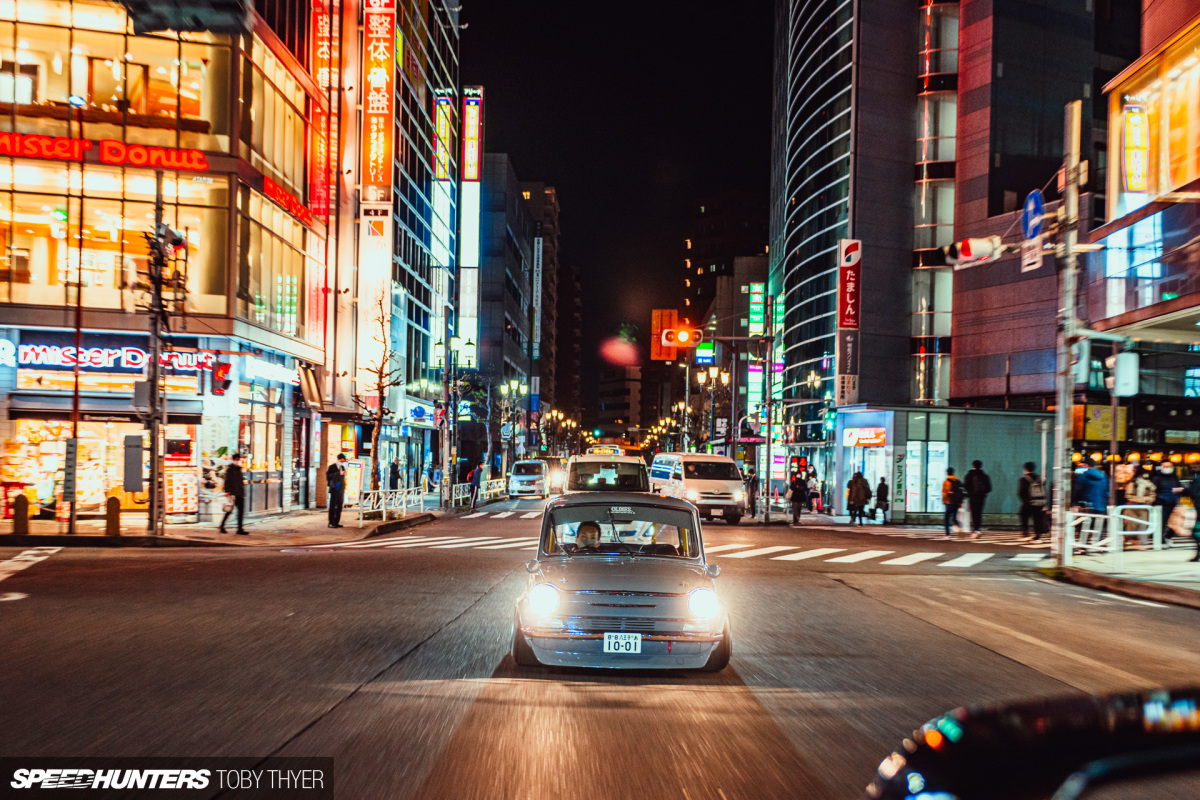 Regardless, the 9-inch tall front and 10-inch tall rear wheels that Hiroshi-san has fitted to his Carol are so fat they require overfender flares to keep them contained. They tie in nicely with the the one-off front lip and custom fender ducts.
There's no need to go into details about the suspension setup, because there isn't any. Originally fitted with front and rear torsion bars for a very comfortable ride, these have all been removed and the car is basically siting on the chassis for an extremely uncomfortable ride, but super-flush tyre-to-overfender-lip fitment.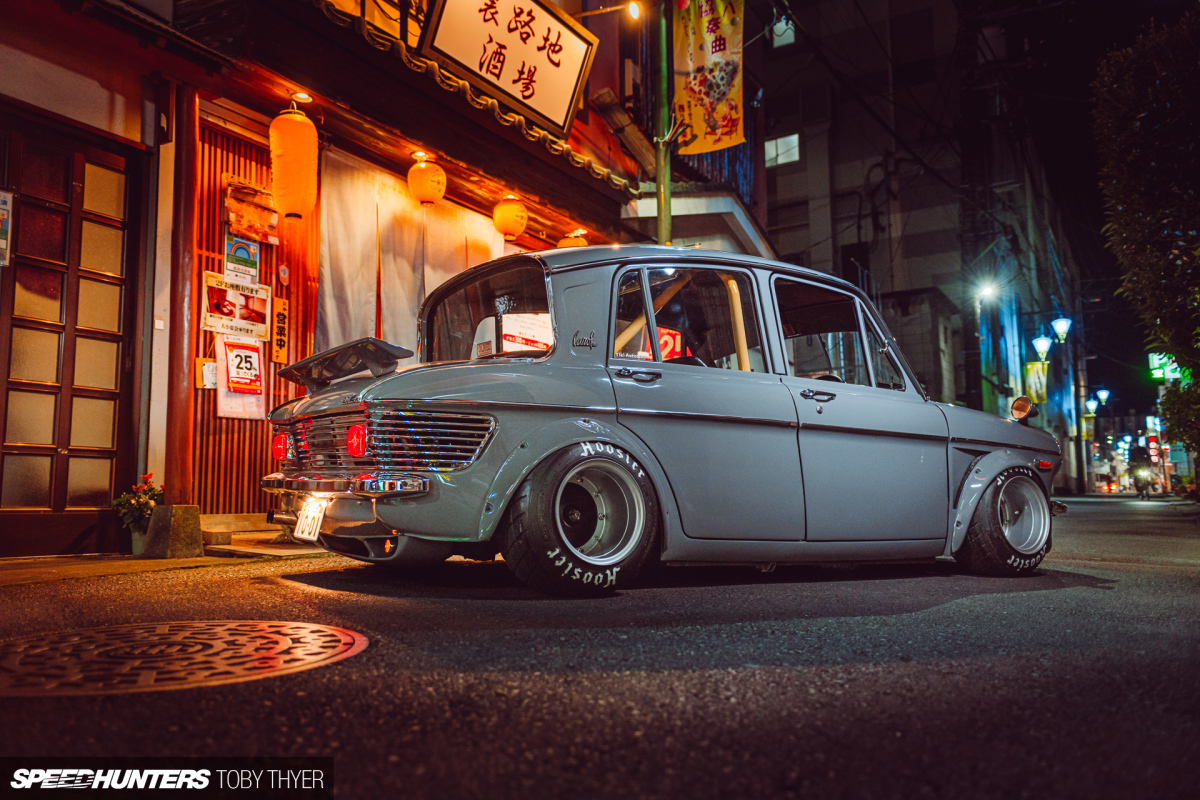 But just look at the smile on Hiroshi-san's face. It's not the cool, knowing stare of a muscle car owner; this is the pure, carefree joy that comes with being a modified classic kei car owner.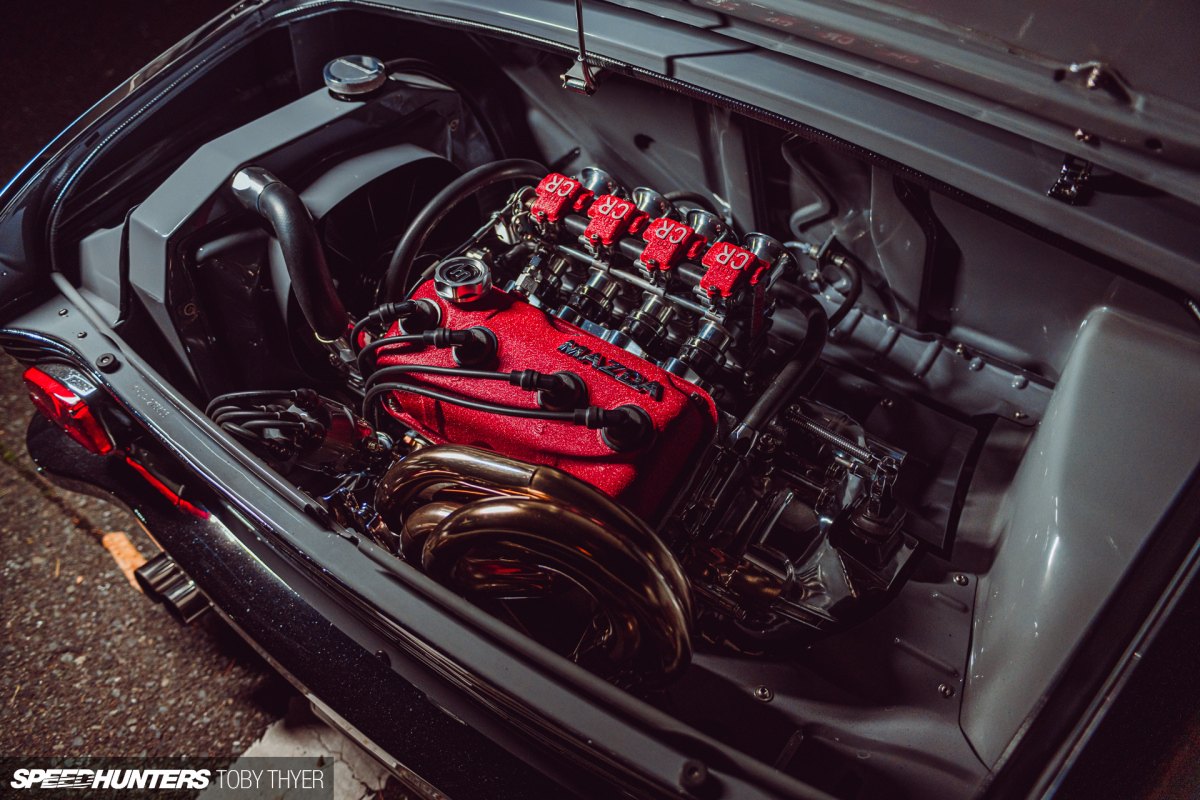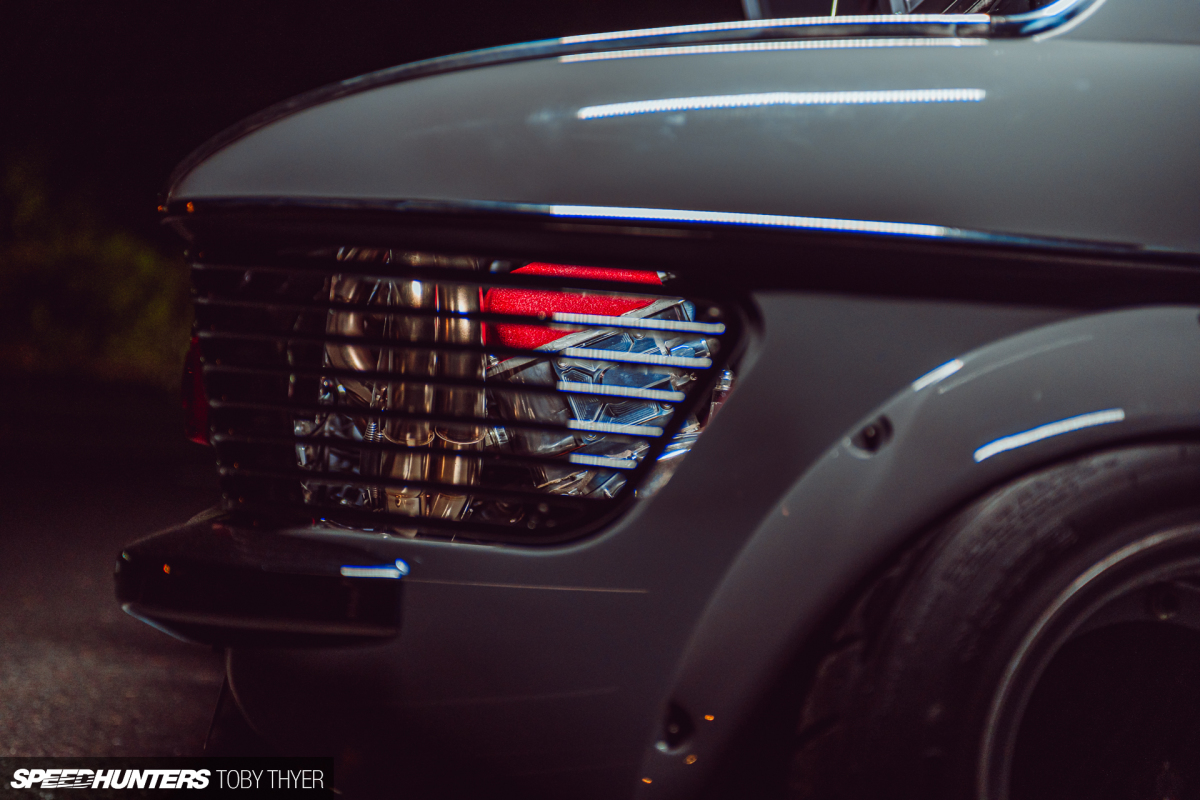 The work that has gone into the tiny 358cc powerhouse of an engine is truly inspiring. At the time of its release, the Carol's engine was one of the smallest production four-cylinders in automotive history.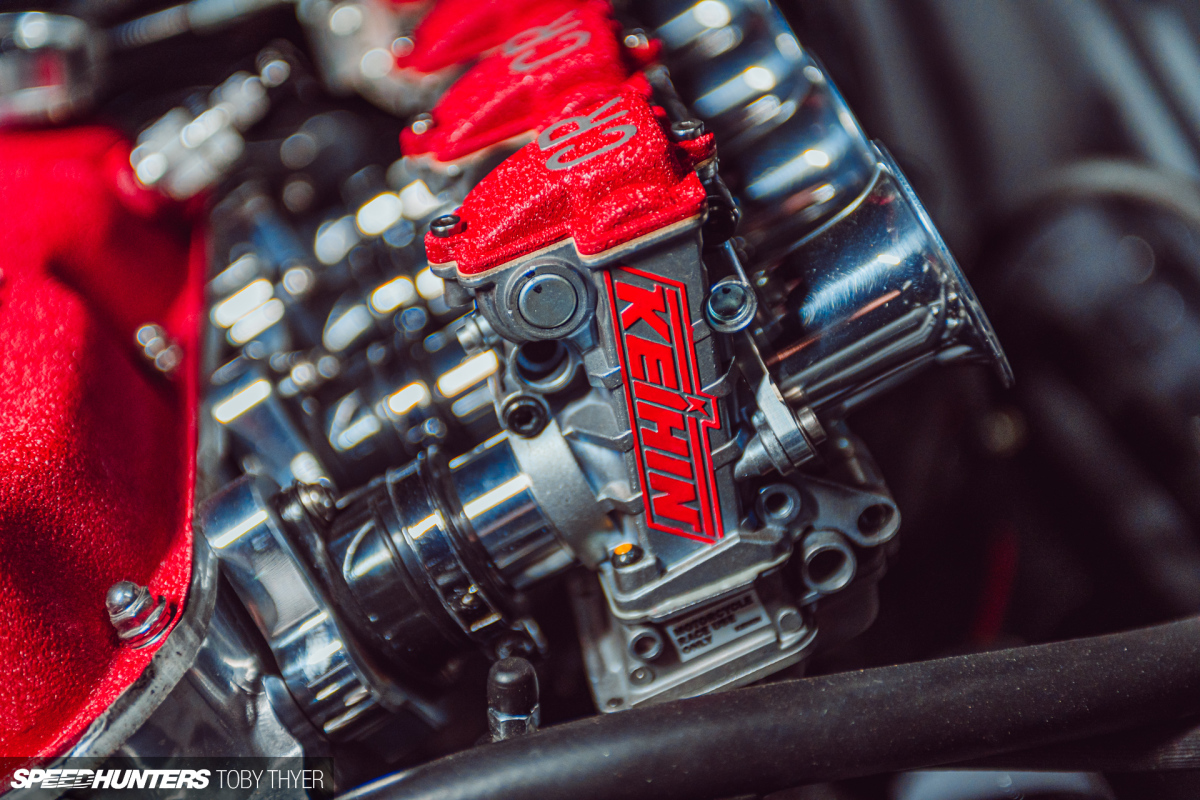 Hiroshi-san's engine features big valves, cylinder head port work, Keihin FCR carburettors, and a custom stainless steel header and exhaust. In the driveline there's a lightened flywheel and a taller final drive.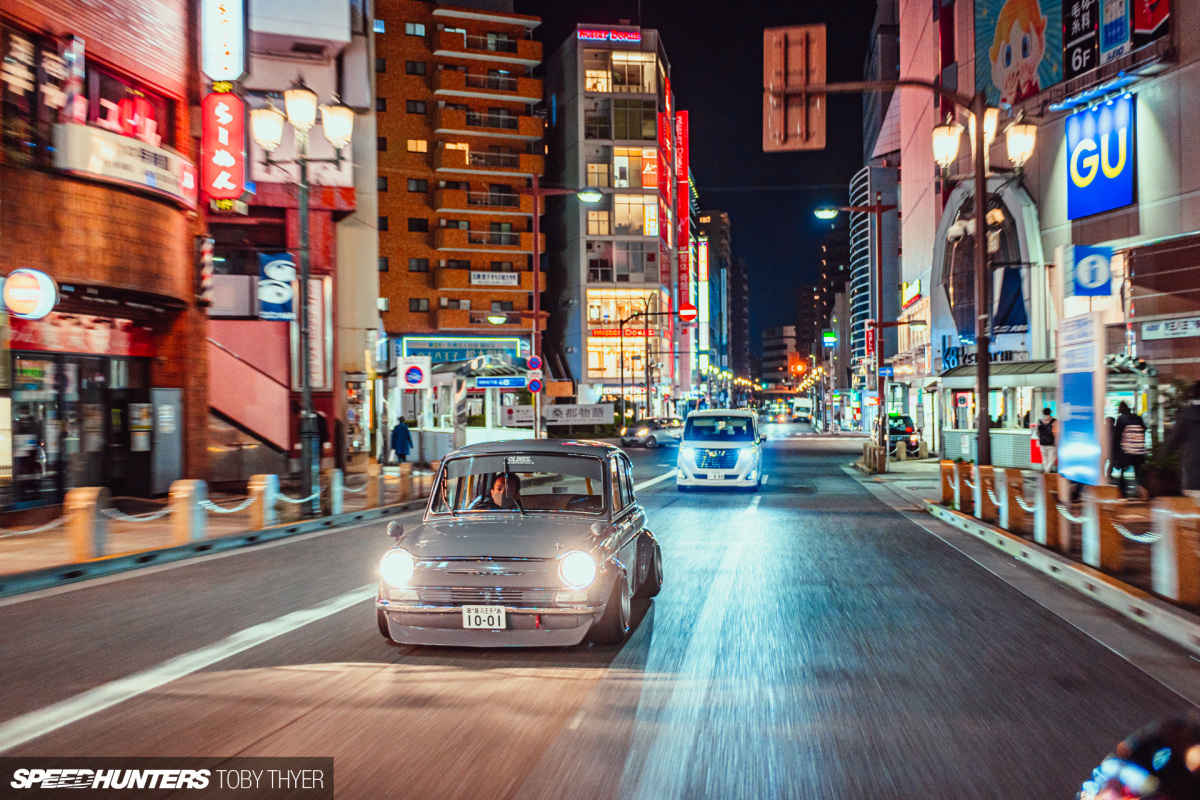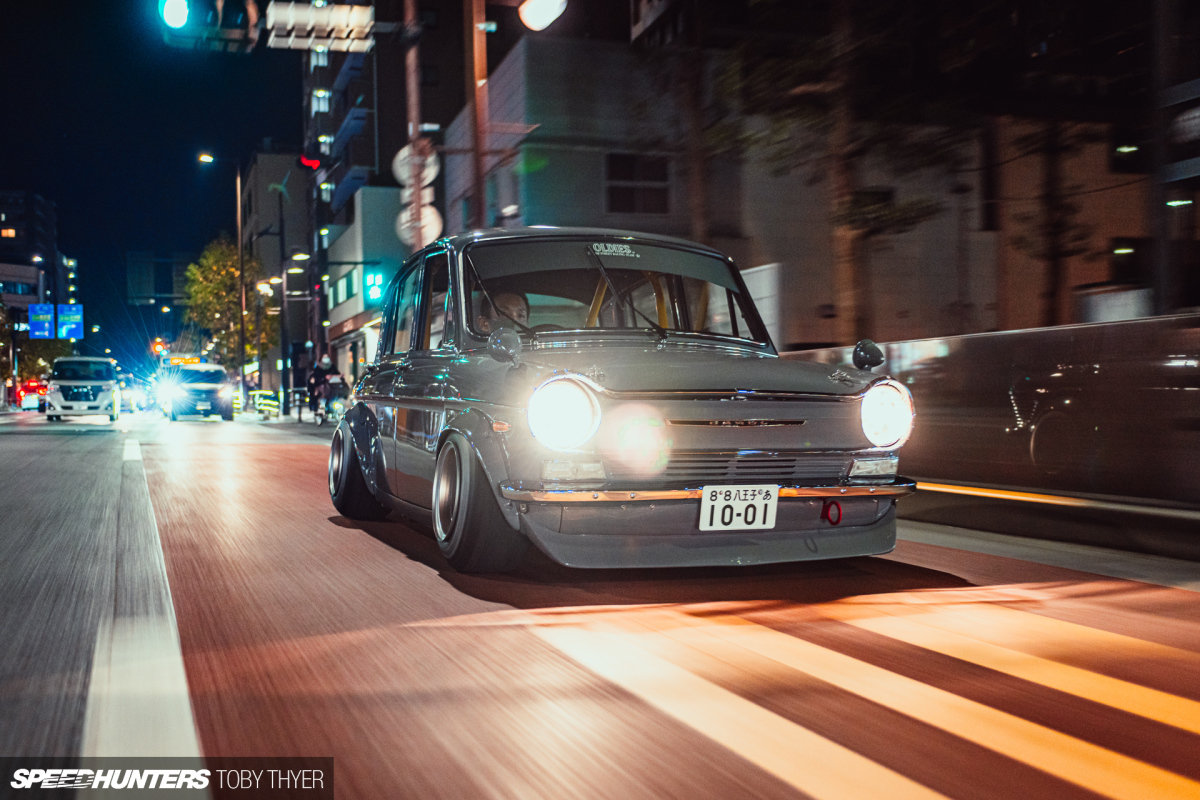 The Carol only weighs a smidge over 500kg, and is therefore surprisingly pokey. But as it bounced across the streets of Hachioji I genuinely feared for my life. I felt no more safe than if I was driving a kid's toy, the fake plastic yellow roll cage behind me not helping to improve my faith.
That said, it's incredibly cool.
Toby Thyer
Instagram _tobinsta_
tobythyer.co.uk