The Golf Sea
I love hiking in the mountains of Japan. It's a great way to escape the city, get some fresh air and, as it turns out, stumble across a secret collection of decaying Volkswagen Golfs.
That's precisely what happened to me one day, two years ago. It's taken quite a few emails and just as many phone calls to make it happen, but this winter I was finally able to enter what I'm calling the 'Golf Sea' at Spinning Garage to shoot this feature.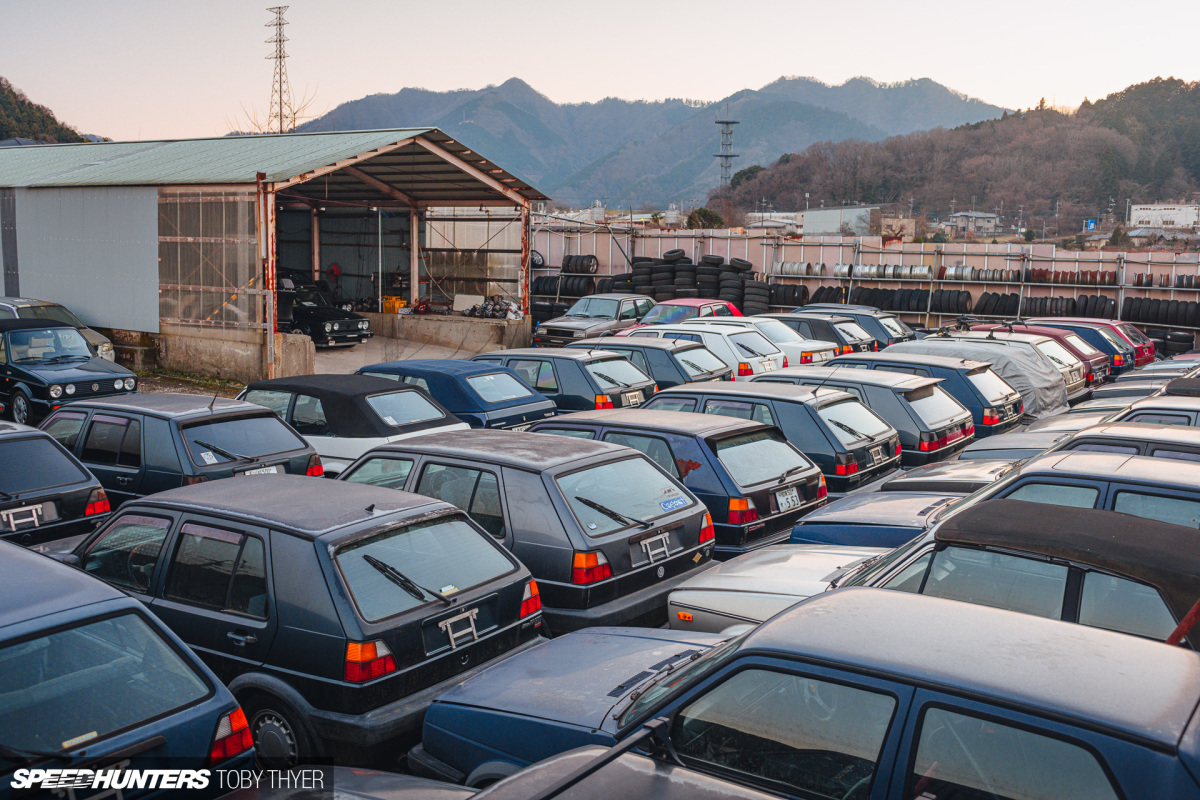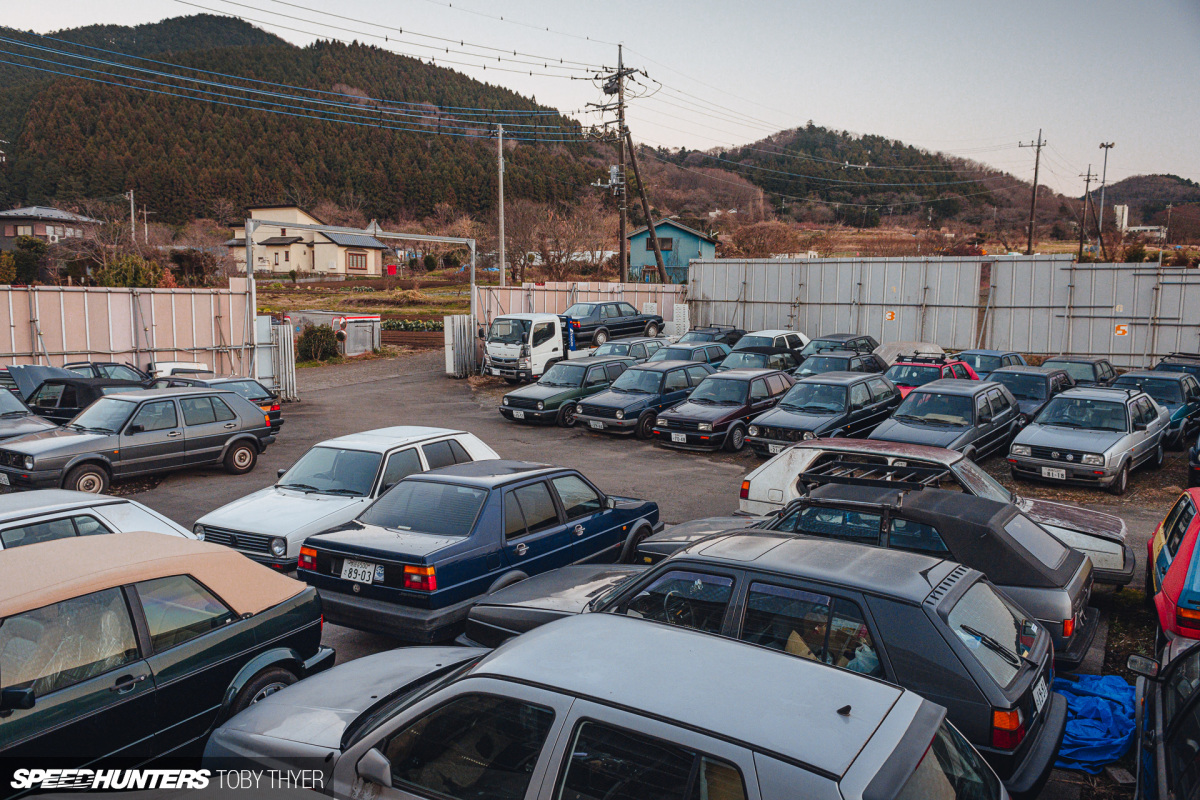 The owner of Spinning Garage is Nobukazu Tanaka, and he is a hard man to track down. Naturally, I emailed the garage immediately after first spotting it, but with no reply I gathered my Japanese thoughts (and a little courage) and made a phone call. Tanaka-san wasn't in on that occasion, so I explained my request to a staff member and asked them to pass on a message to the boss.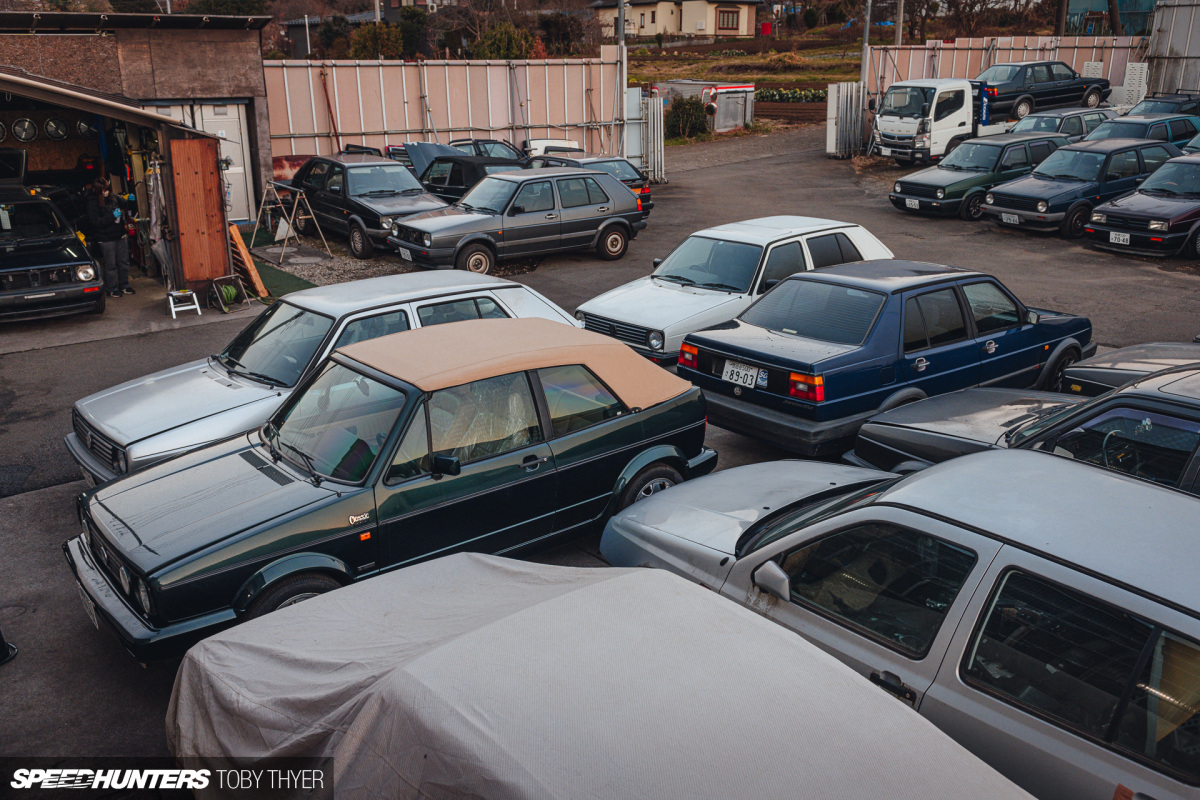 A few weeks passed with no reply. Again, I sent an email, and again, after no reply, I made a phone call. Same result. I tried this combination once more and then gave up.
But almost two years later, after driving past the garage once more, I decided to try my luck and sent one last email. Hooray! A response and an open invitation to come and shoot the sea of Golfs.
I had of course asked to meet with the boss man, Tanaka-san but, unsurprisingly, he wasn't there to greet me. No matter, because Spinning Garage's 11-strong staff was more than welcoming.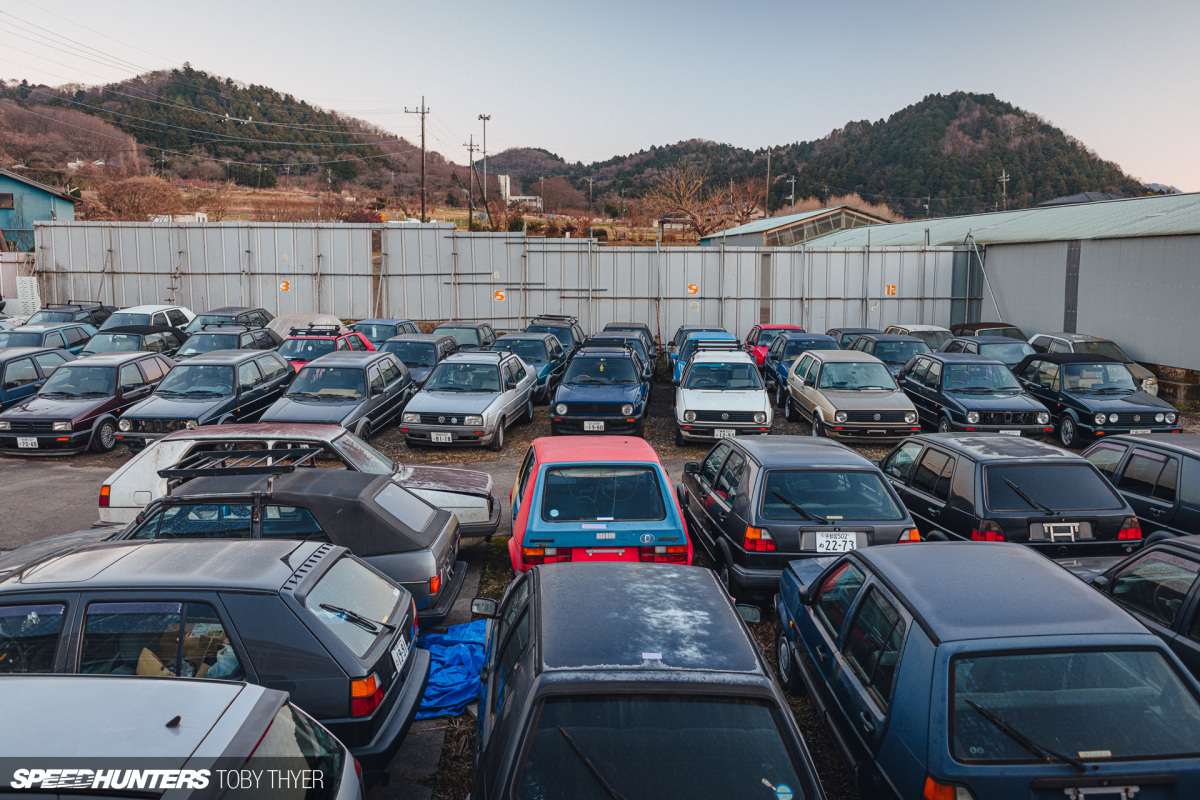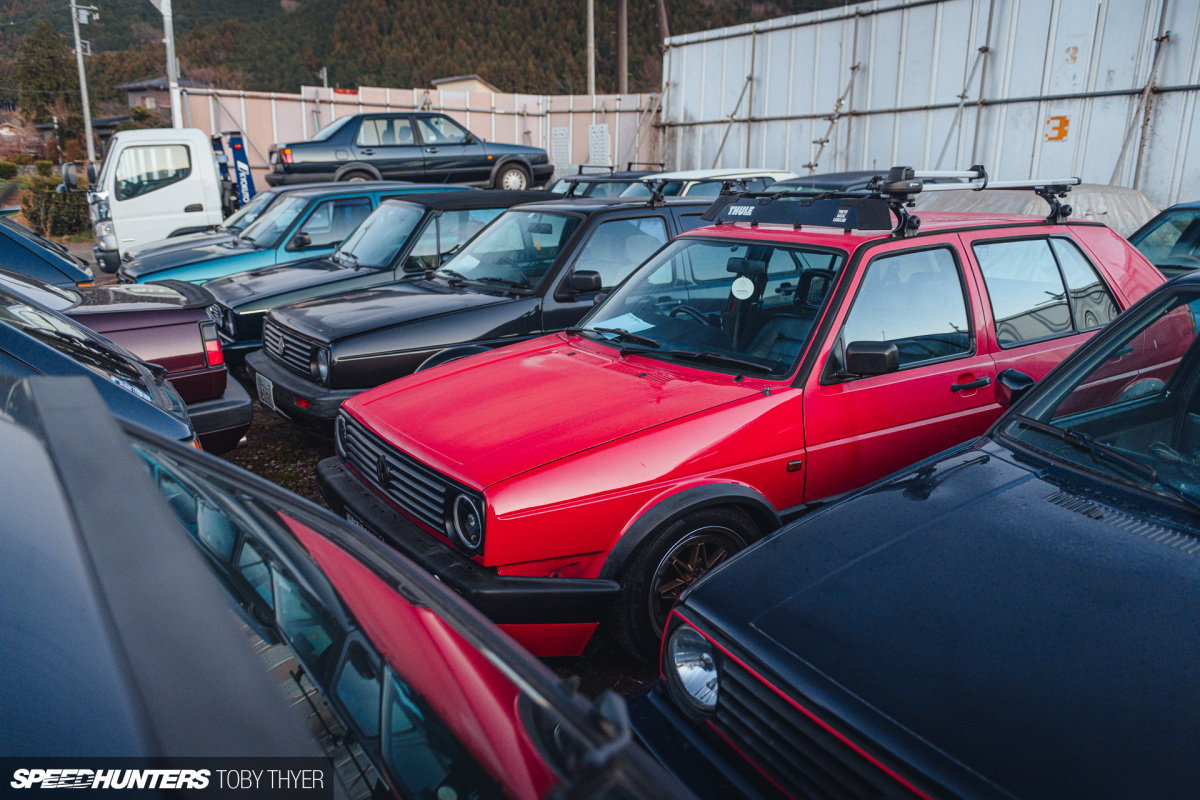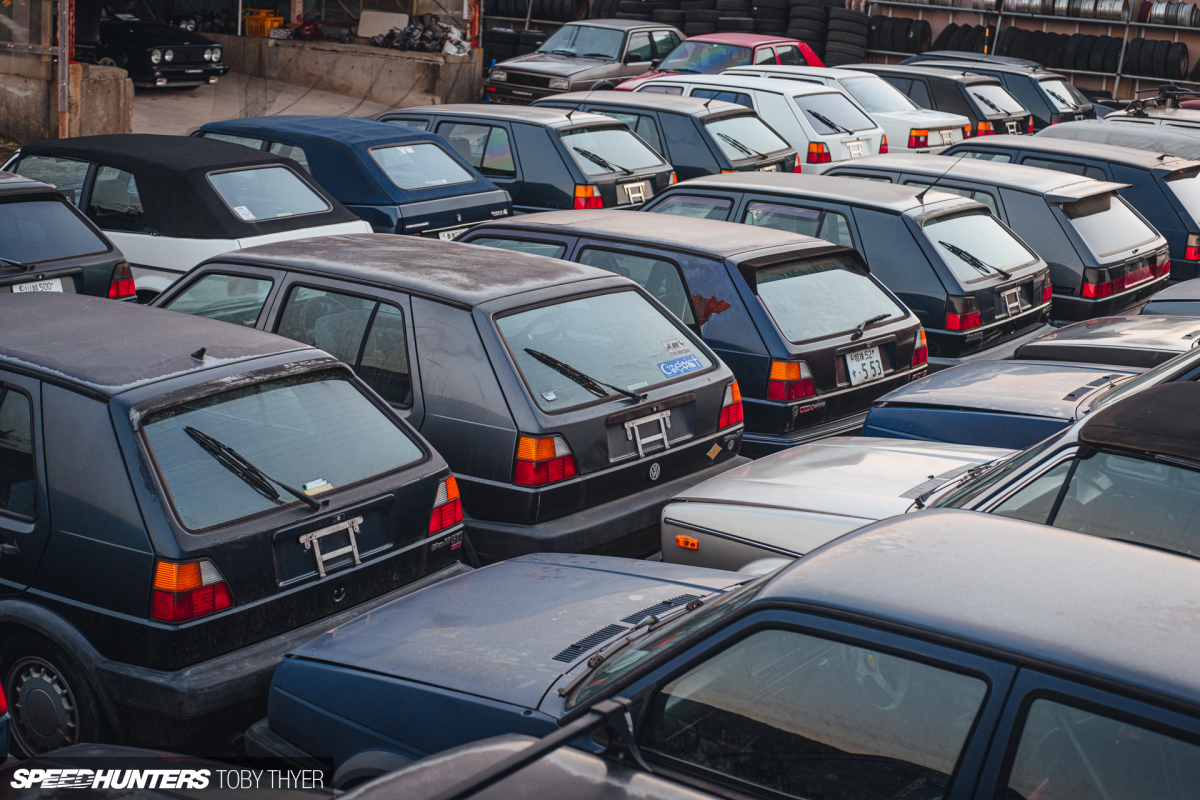 Apparently, Tanaka-san's love affair with the MkII Golf started when he was a student. He used to race them on track days with friends and did all the maintenance and tuning himself. It seems Tanaka-san knew he wanted to open a Golf-only specialist shop from the very beginning, and fulfilled that dream with Spinning Garage in 1998.
Keeping The Dream Alive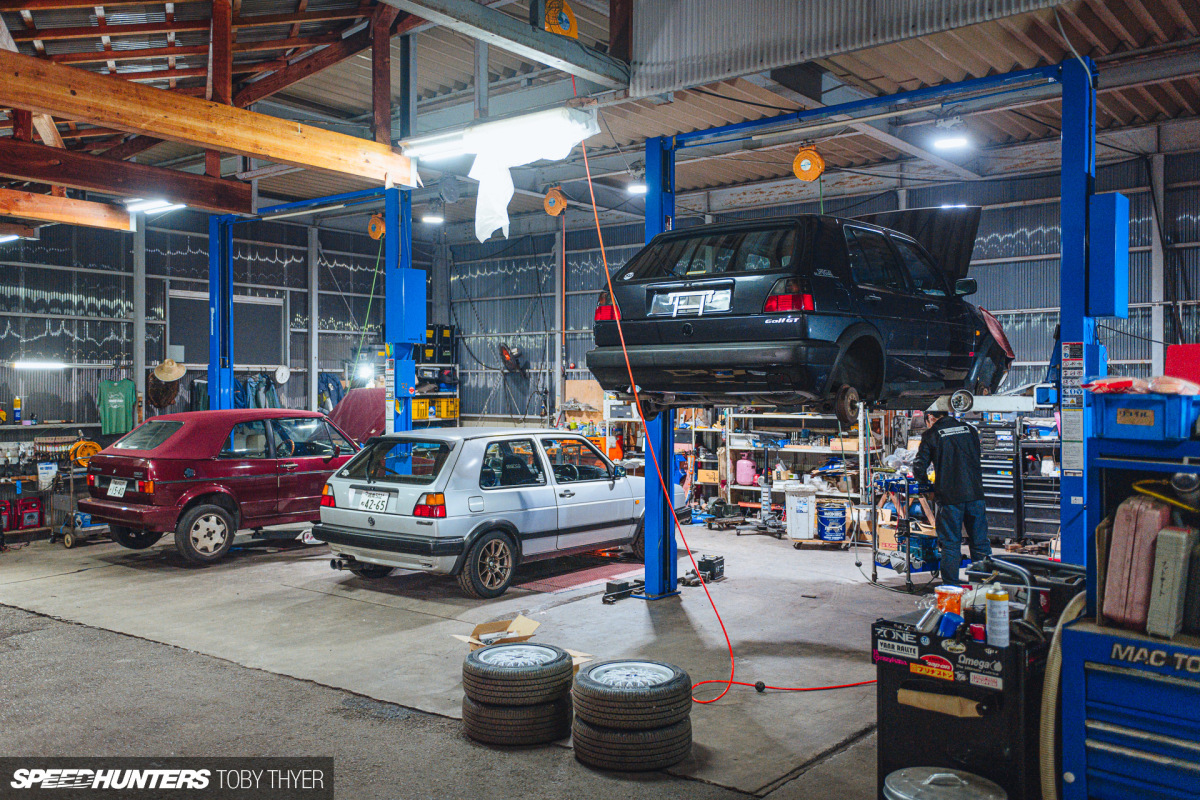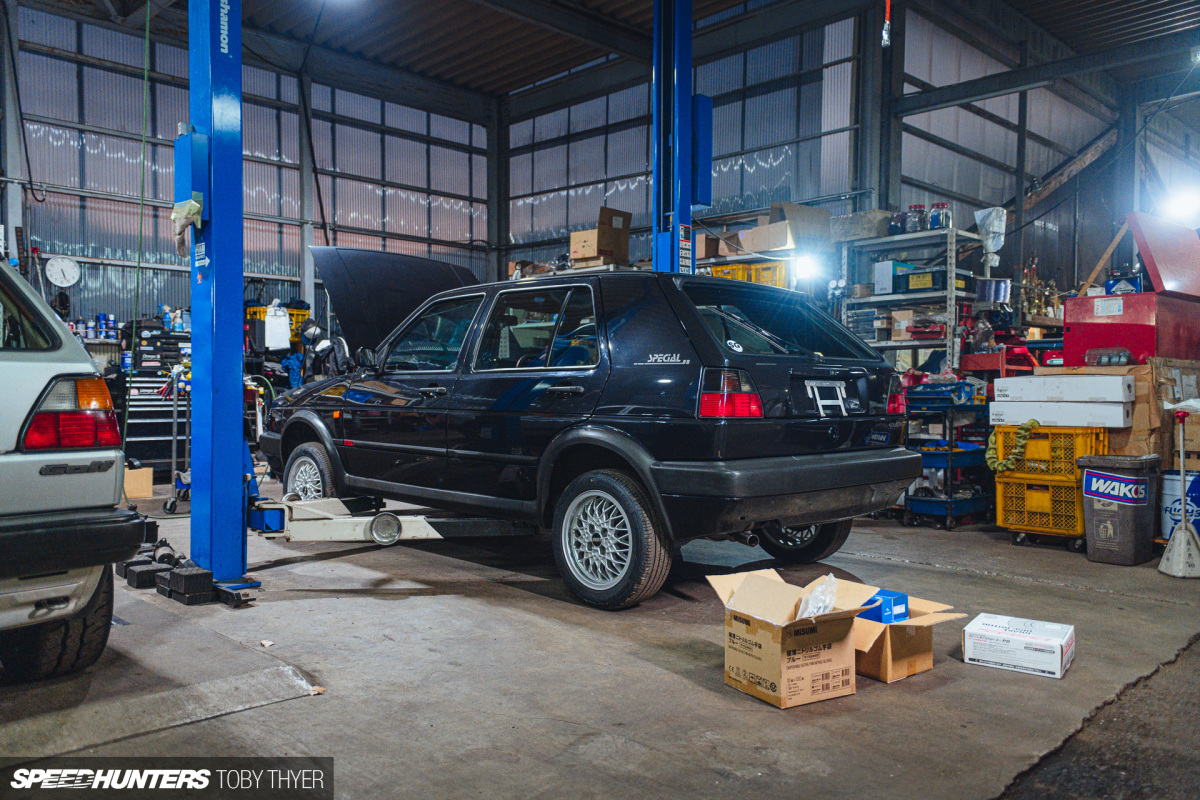 Even after all these years, he never gets tired of the MkII Golf. And not just because he loves the way it drives and handles, but also because the community of owners, collectors and enthusiasts in Japan is warm and welcoming.
These cars are a rare sight on the streets of Japan, and in fact the world over. I think Spinning Garage have more MkIIs in their main yard than I've seen on the street during my entire lifetime.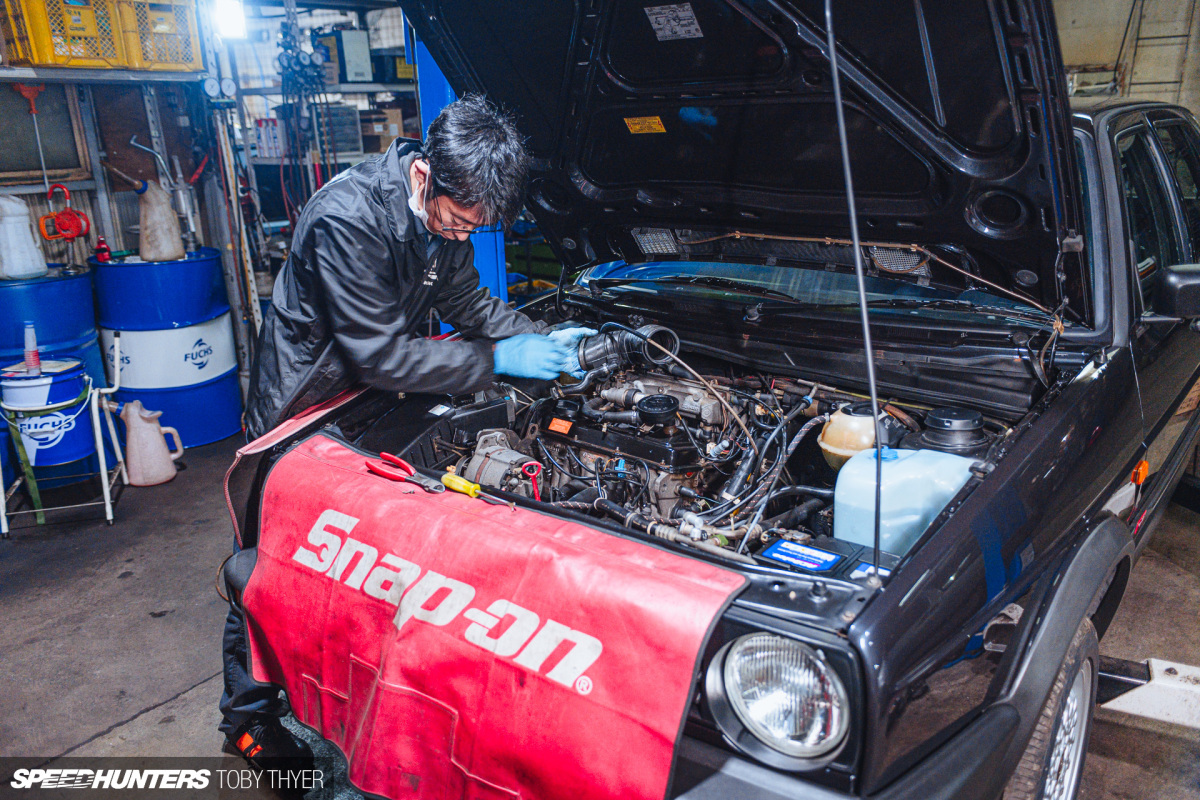 Yes, it's a little sad to see so many end up in disrepair, but at the same time amazing that so many are waiting to be brought back for a second chance. There's obviously a huge Golf following worldwide, especially in Europe, but due mostly to the availability of parts in Japan and the dominance of the Mini Cooper in the European mini-car sector, Golfs have been relegated to cult status here.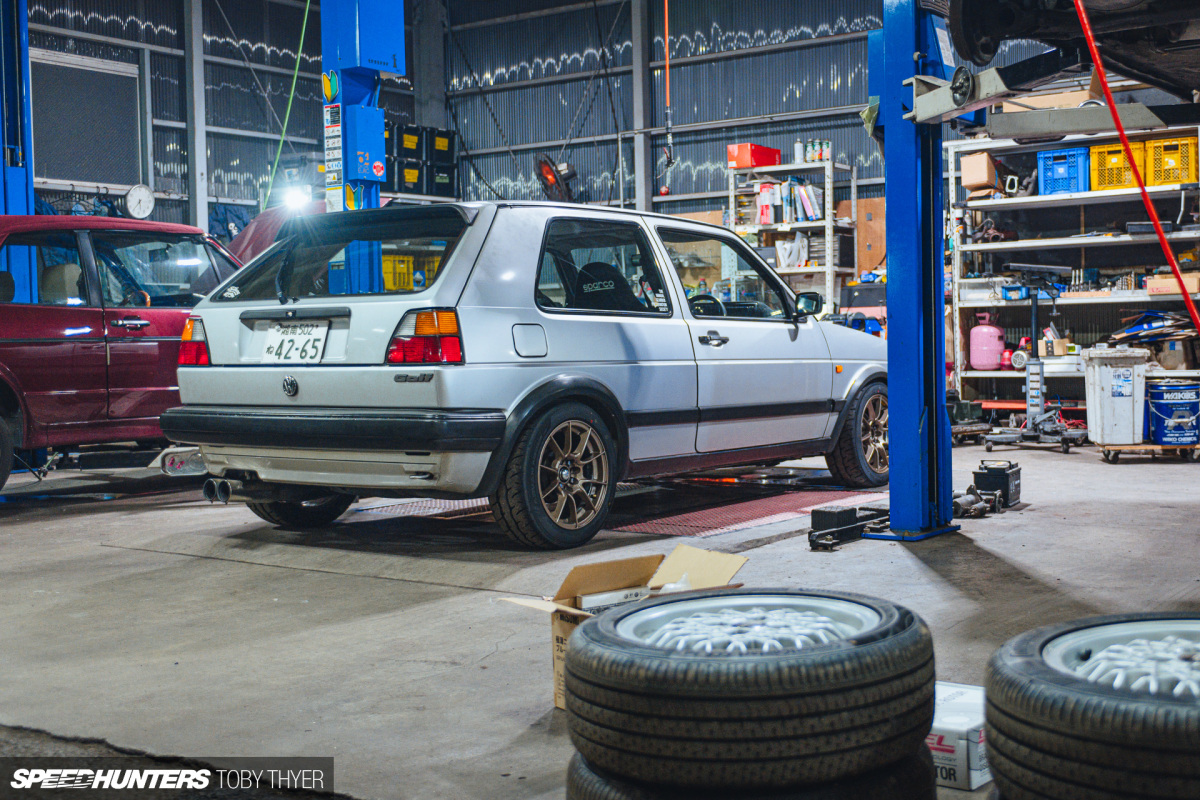 It must be a bigger cult following than I'm aware of though, or they only come out at night. Because, with such a big team and more than six cars being worked on during my visit, Spinning Garage are flat-out keeping Golfs on the road, plus restoring and selling them too.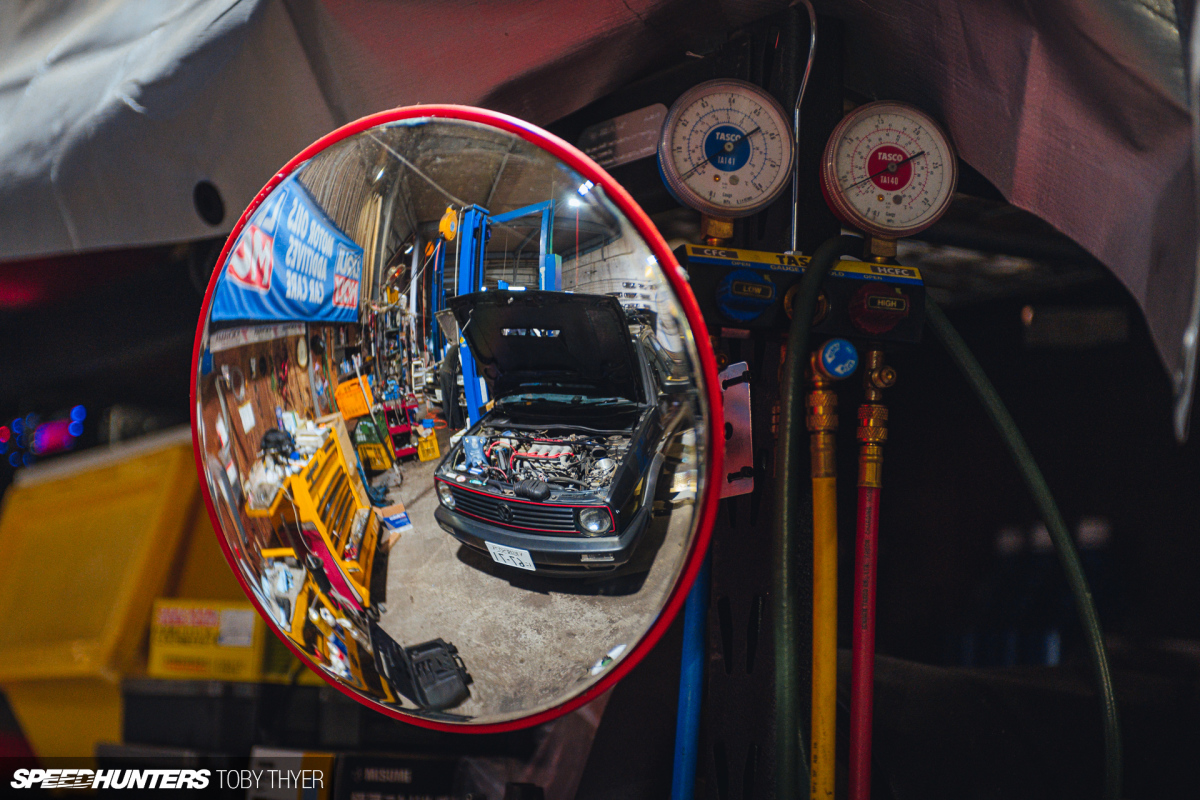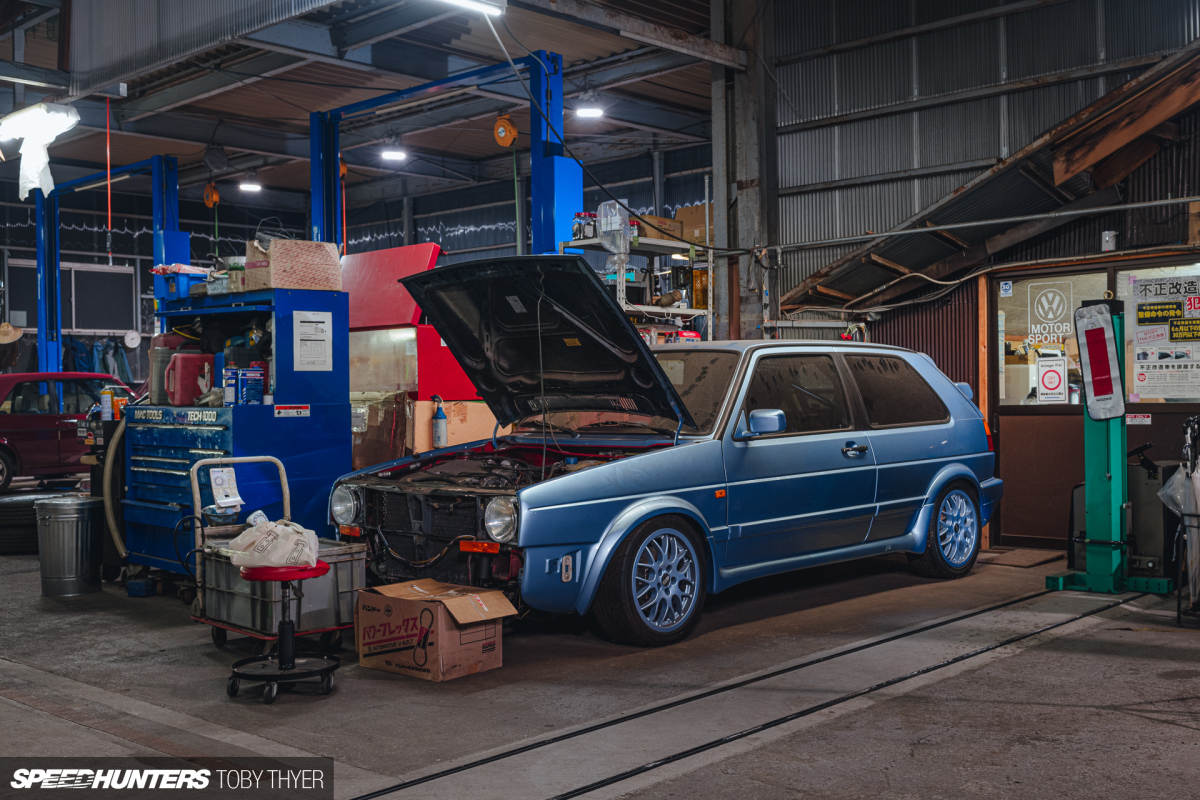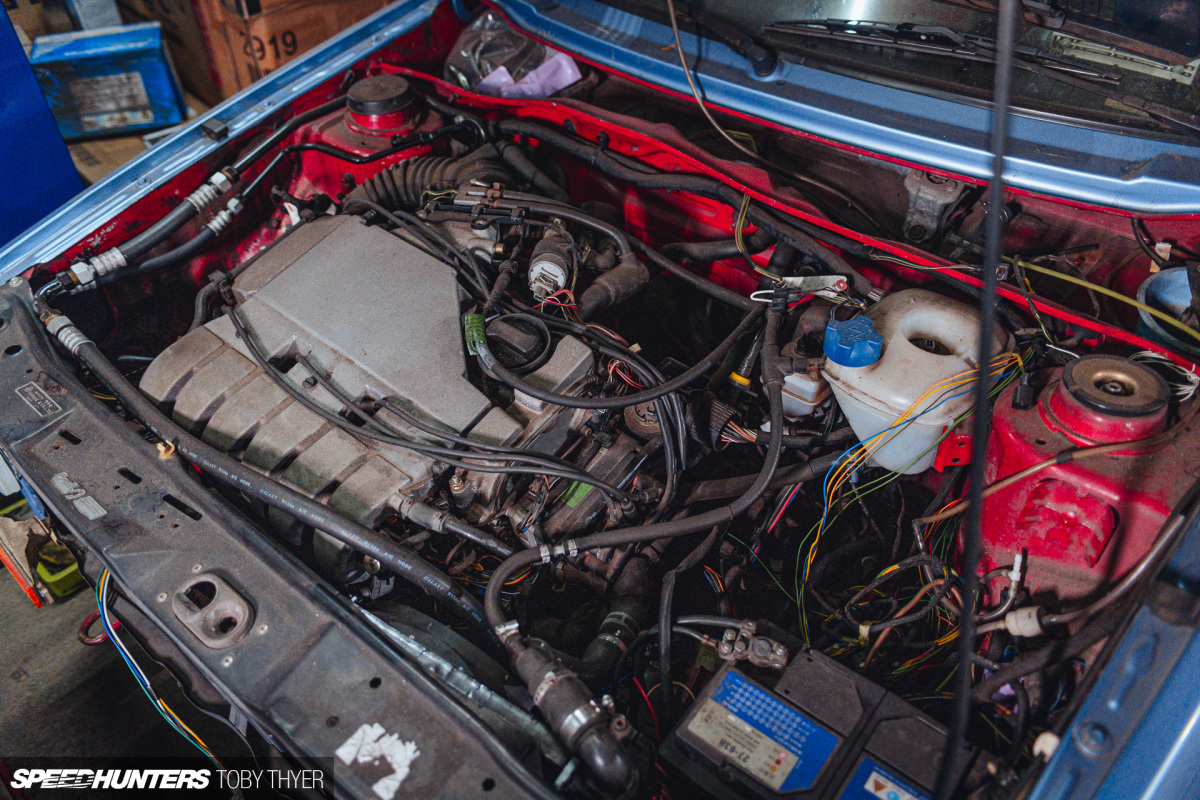 It's safe to say the team can meet just about any request, from fixing window seals to completing engine swaps. They were shoe-horning an R32 VR6 into this MkII. It's not a new engine swap recipe by any means, but it was interesting to see it happening in a shed in the middle of nowhere.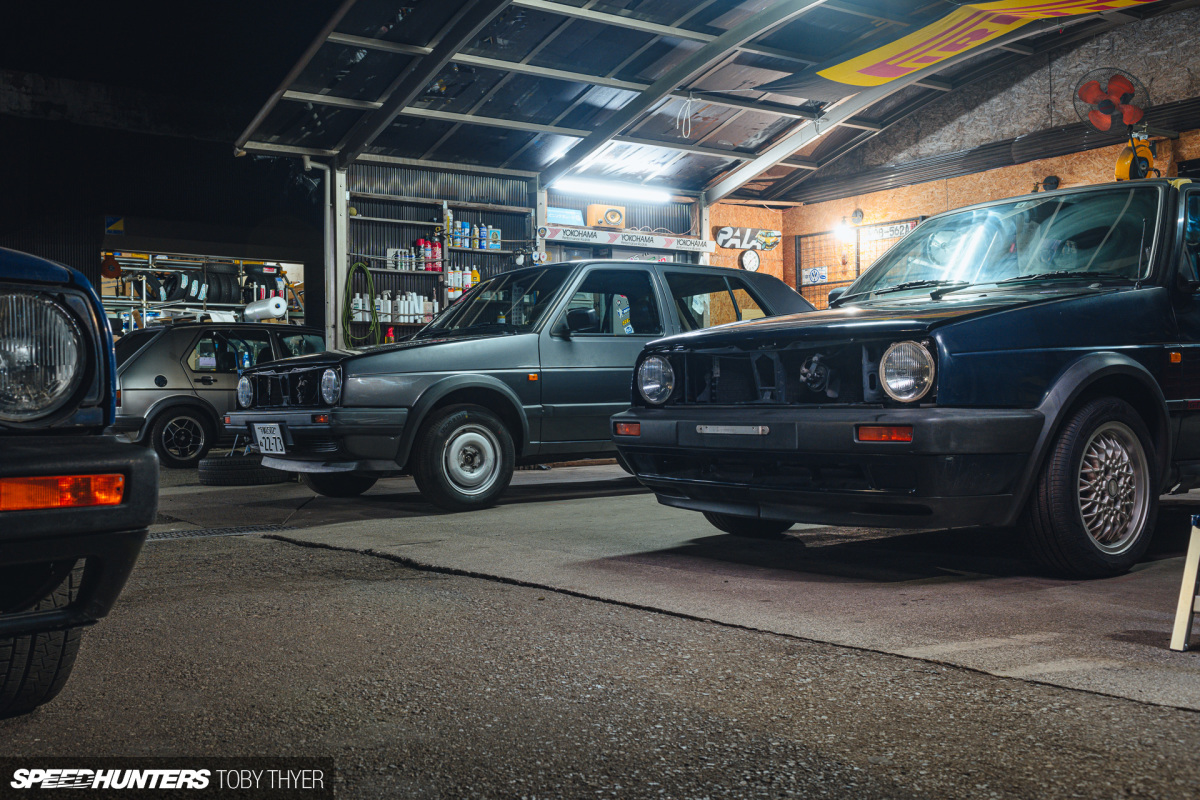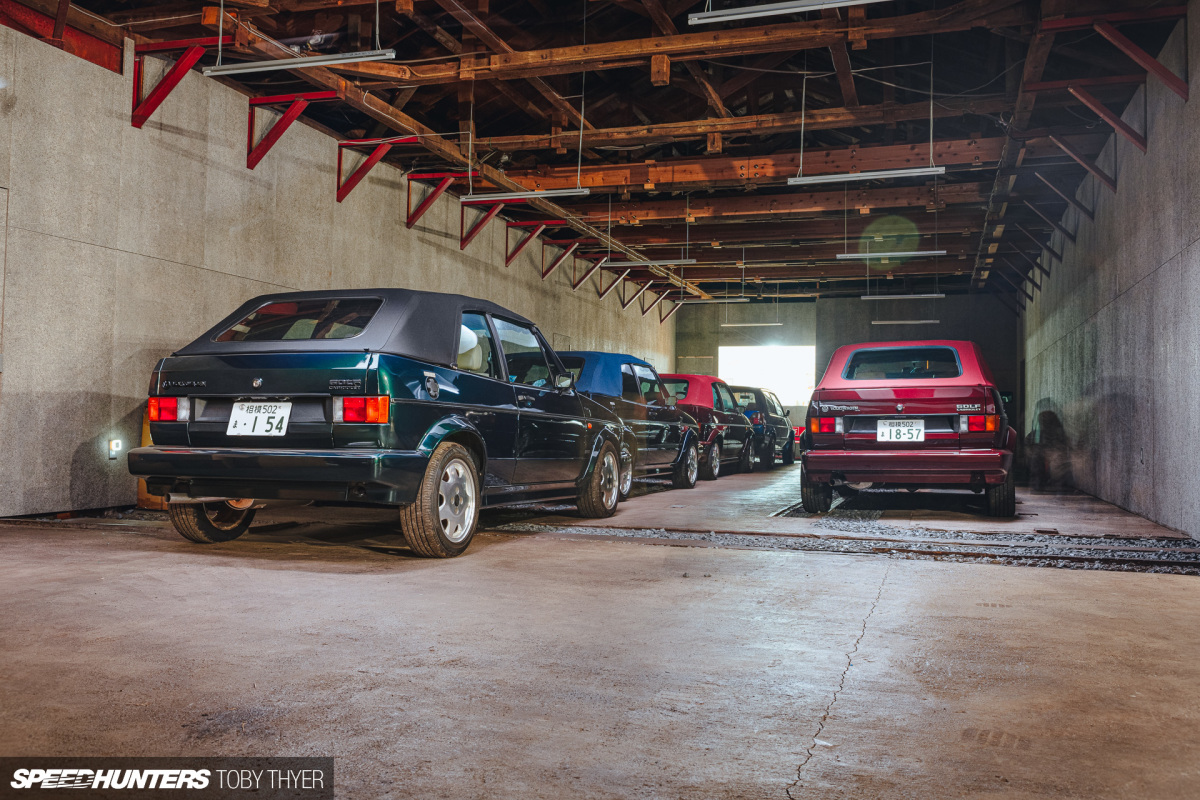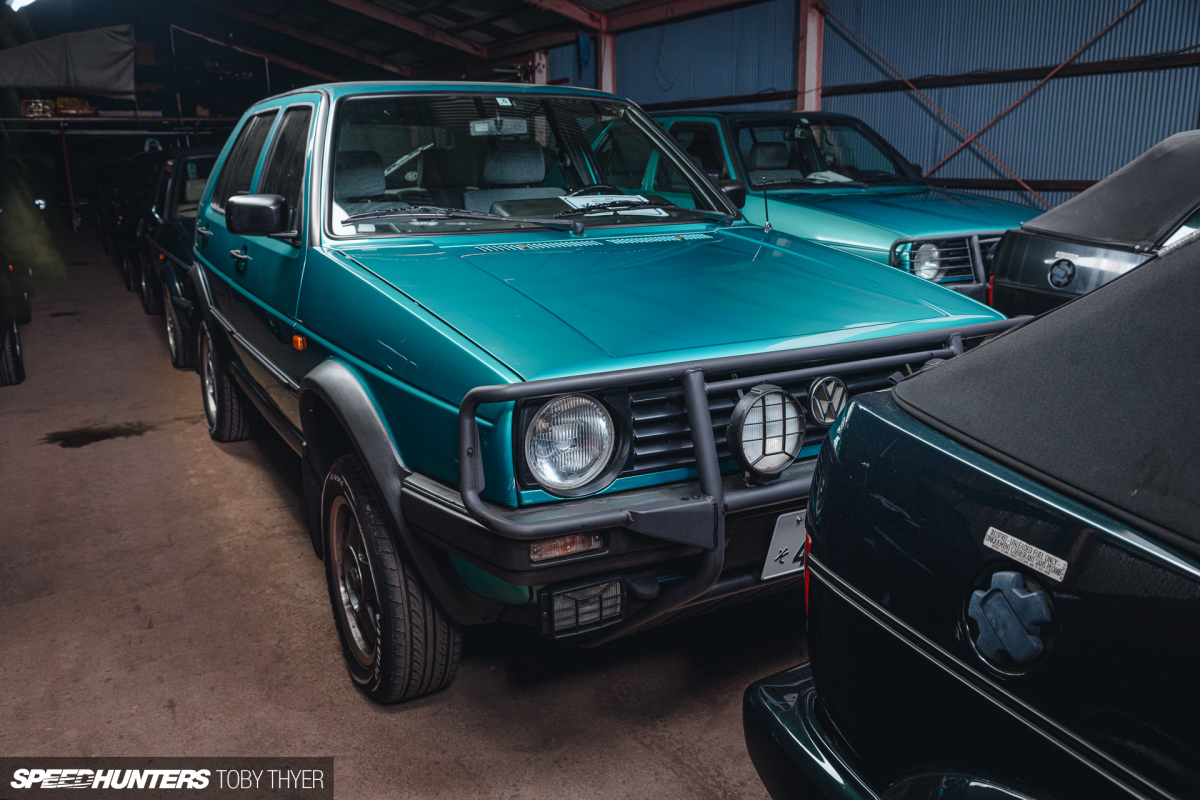 Stepping out of the workshop area is where things get interesting. Among the 200+ cars that litter the two yards, there's a shed with not one but two Golf Country Syncro 4x4s produced by the military vehicle manufacturer Puch. Only 558 were made worldwide and only 110 where imported and sold in Japan. Of those 110, only 15 green metallic and 65 black cars were imported.
I'll leave you here and let you wander around the yard. It may be a little bit spooky, but remember, Golfs are the friendliest cars in the world.
Toby Thyer
Instagram _tobinsta_
tobythyer.co.uk
The Graveyard Shift