The annual pilgrimage to Tsukuba Circuit for Hachiroku Festival is a must for any AE86 enthusiast. Last year's event, held on Christmas Day, was evidence of that with one of the biggest turnouts ever seen for the occasion.
More than 300 AE86s from across Japan descended on Tsukuba, with some fans coming from as far away as Kyushu – the most southerly of the country's four largest islands – to be a part of it.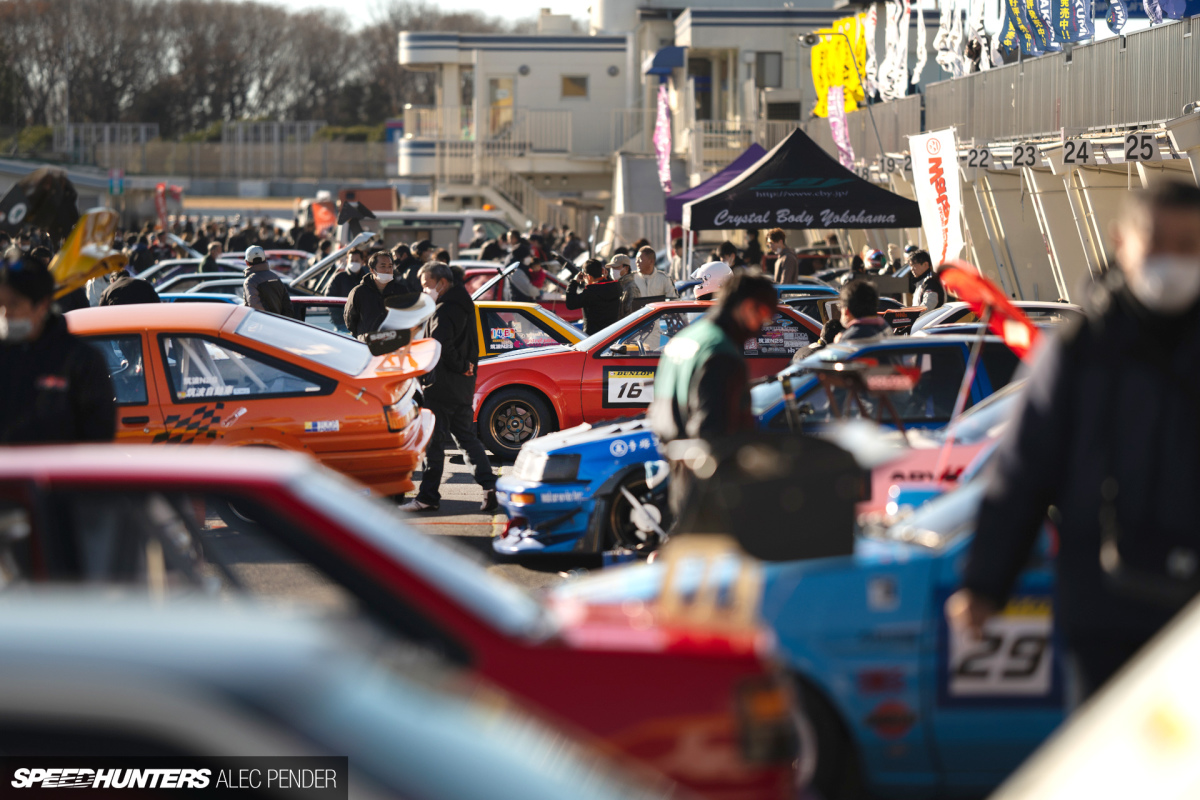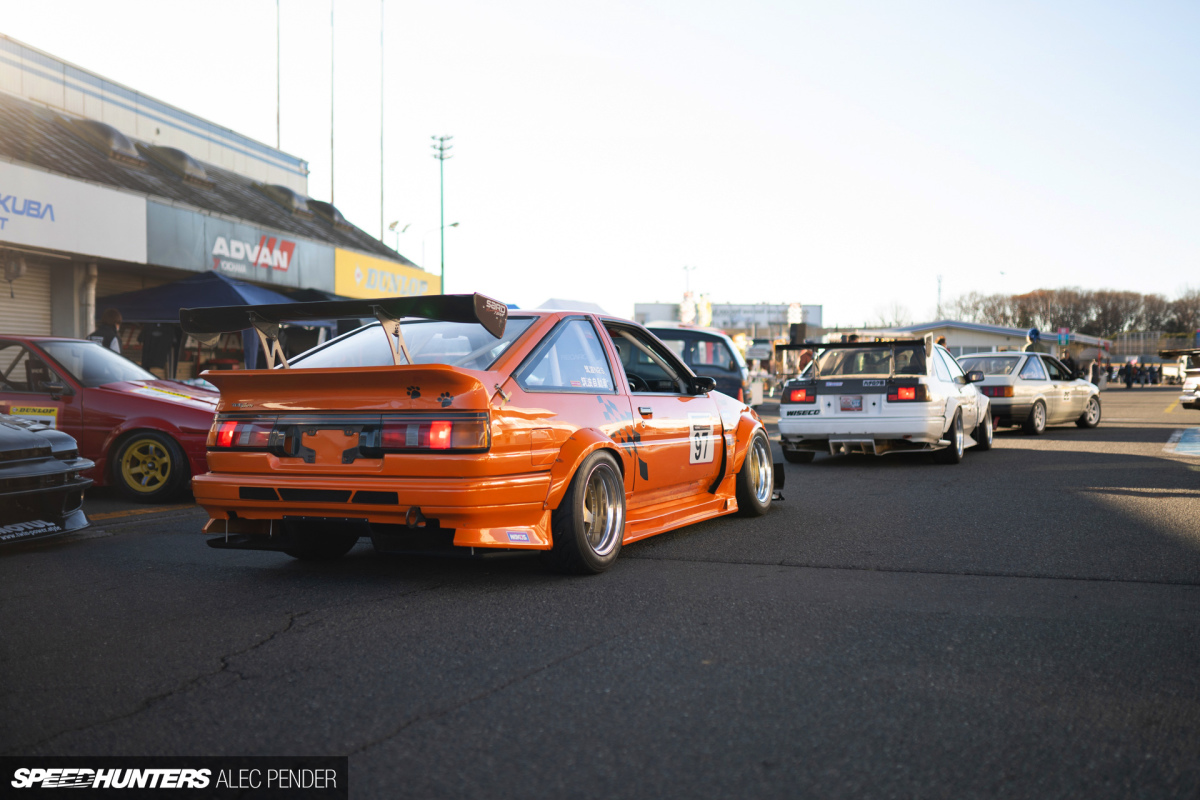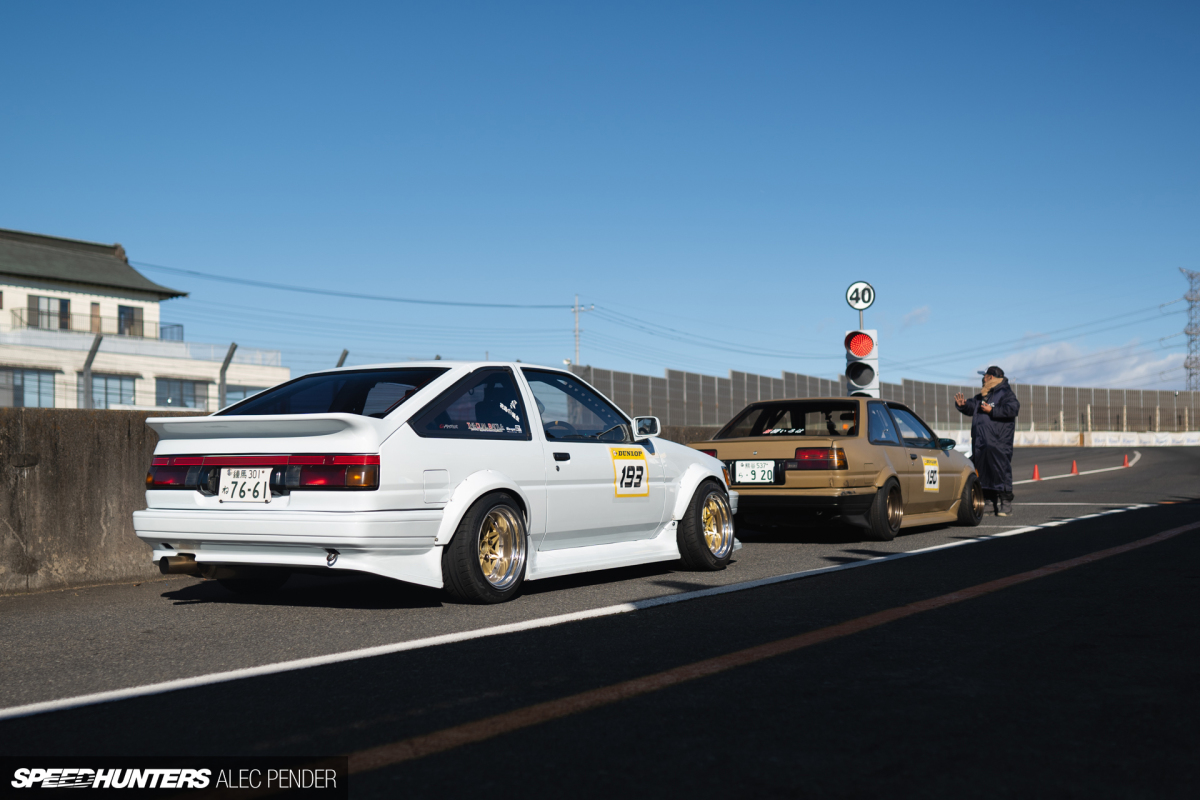 With one-make events like these, there is no shortage of variety in style and builds. At the Hachiroku Festival, that meant everything from purpose-built drift and time attack cars to low-kilometre, factory-spec panda Truenos that rarely see the sun.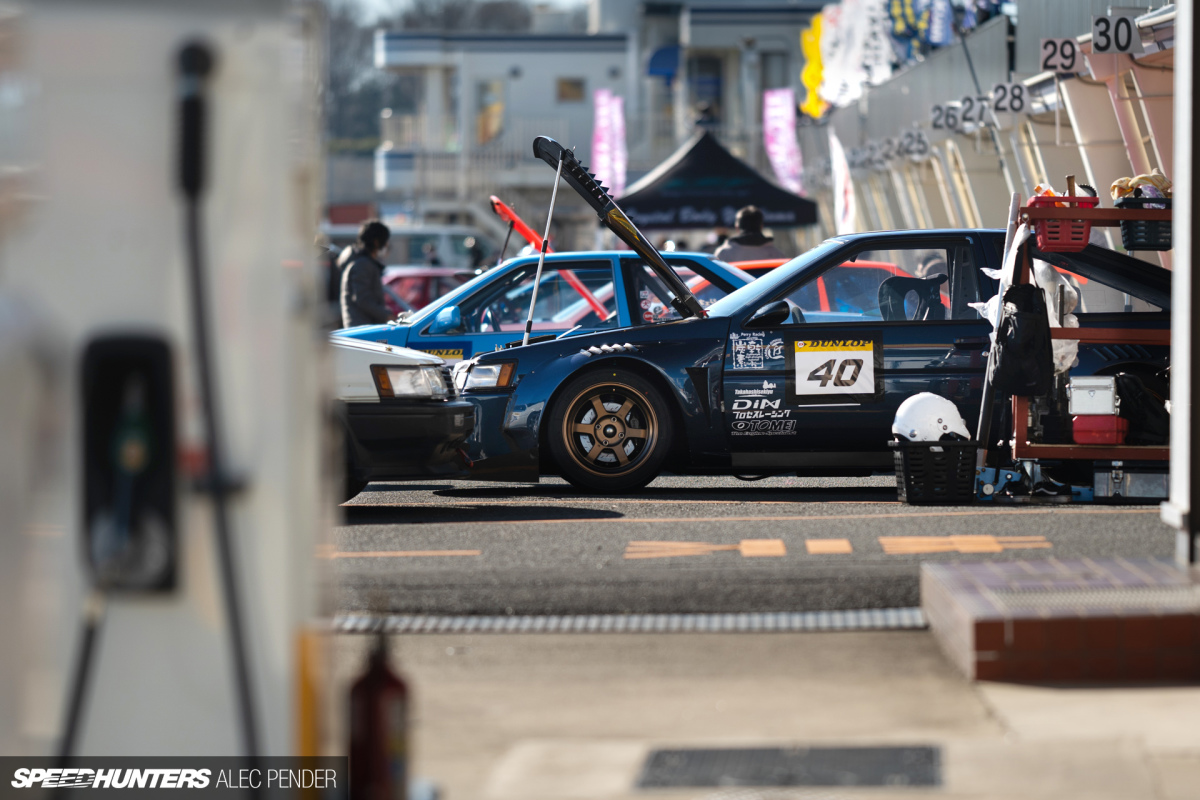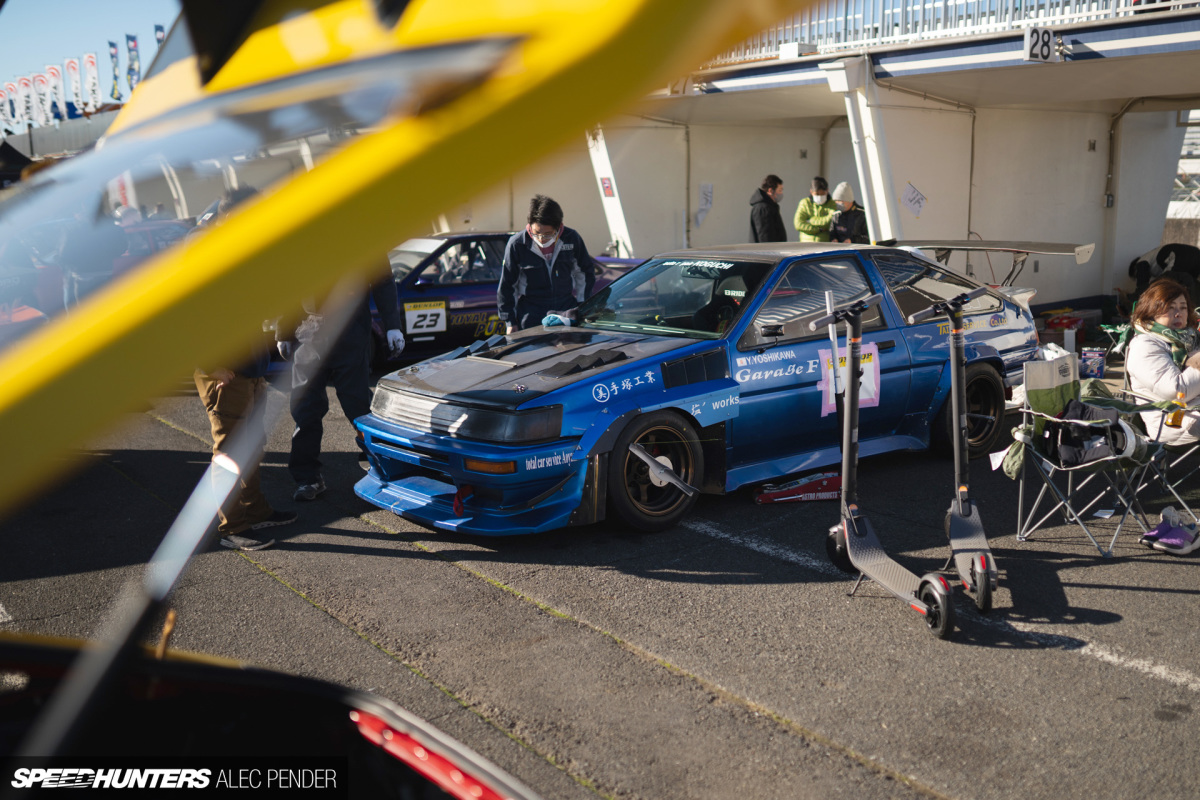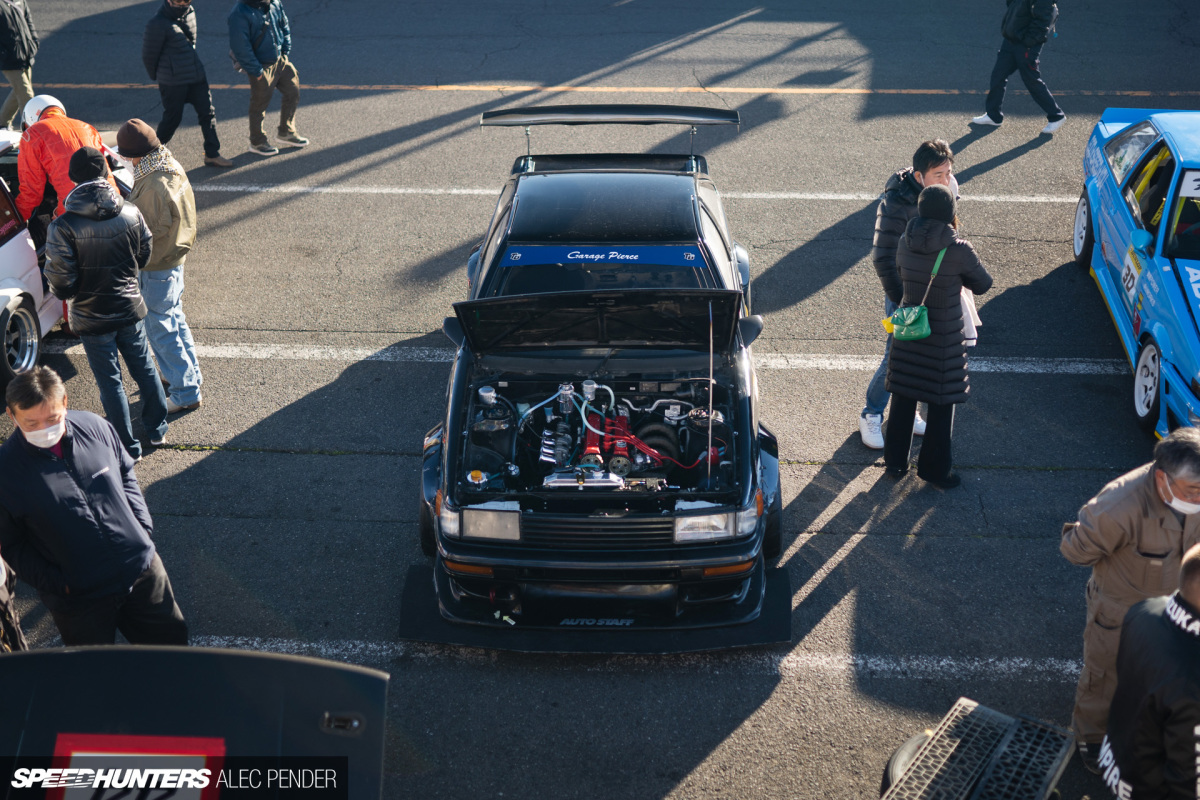 One of my favourite things about Tsukuba Circuit is the location of its pits. Placed right in the centre of the main course, you're surrounded by action, which makes for a great atmosphere.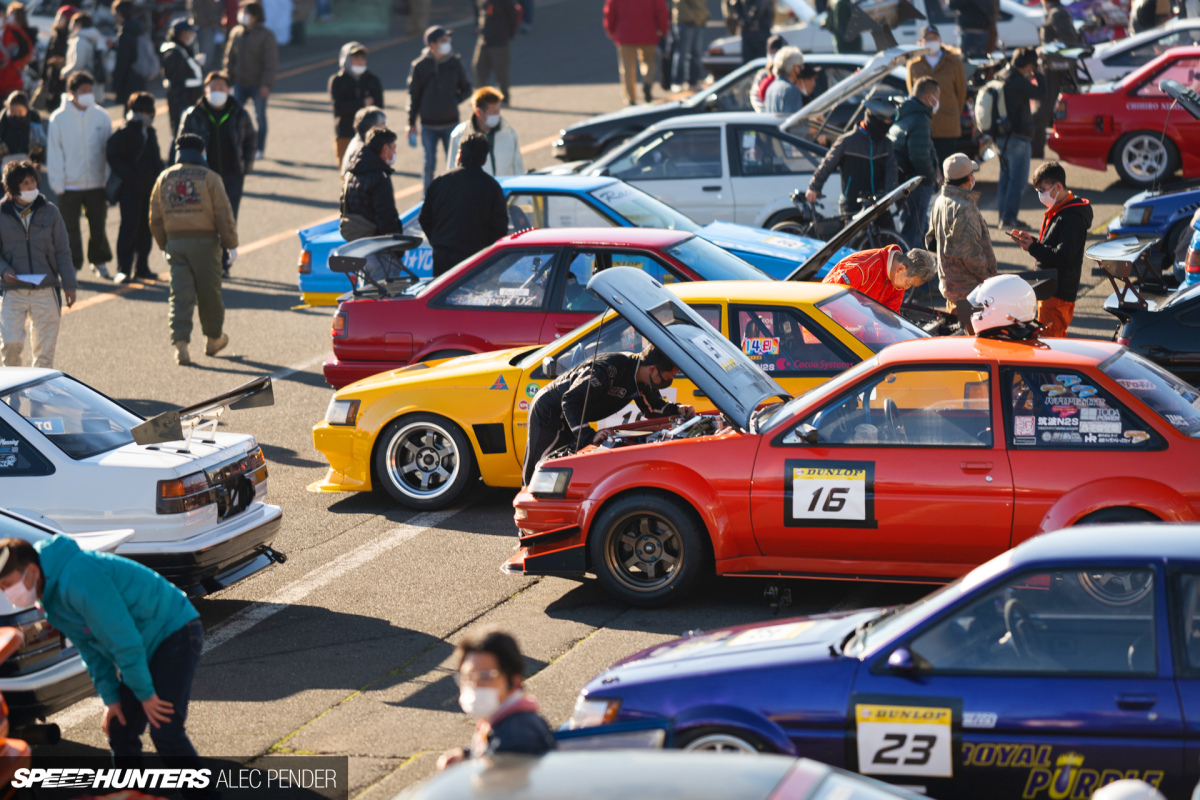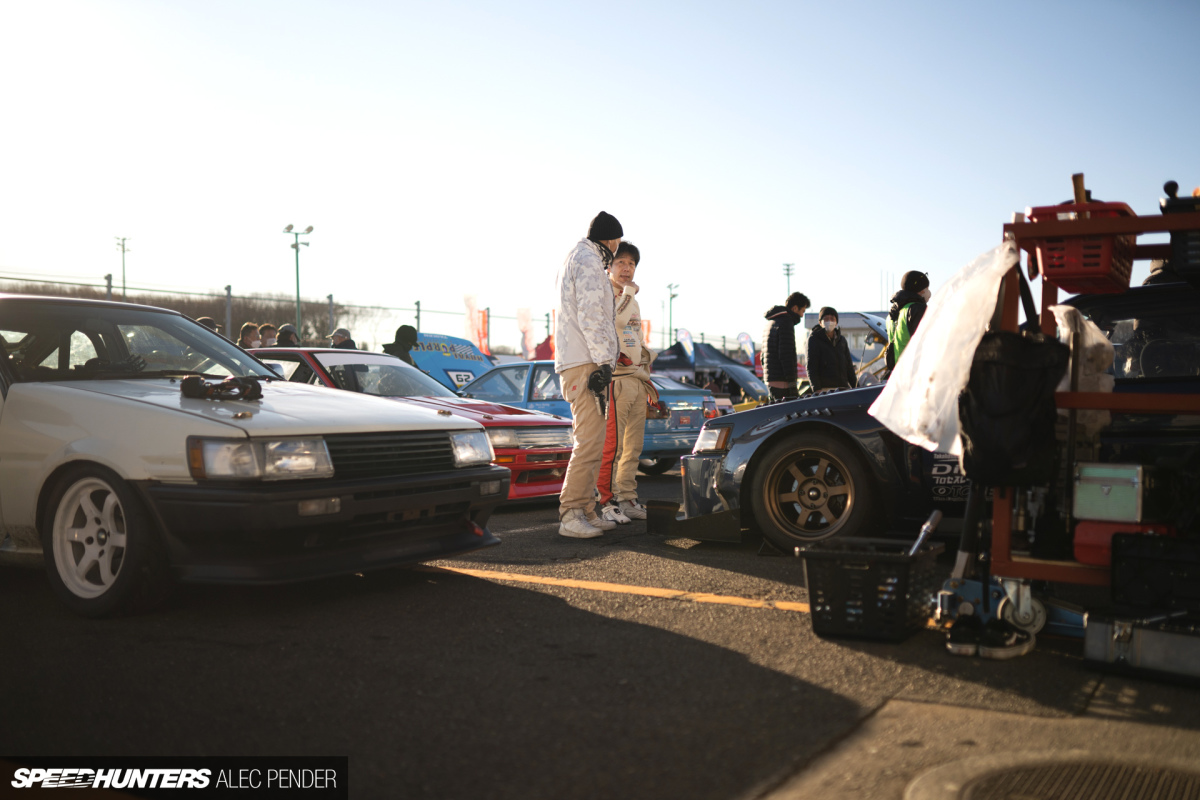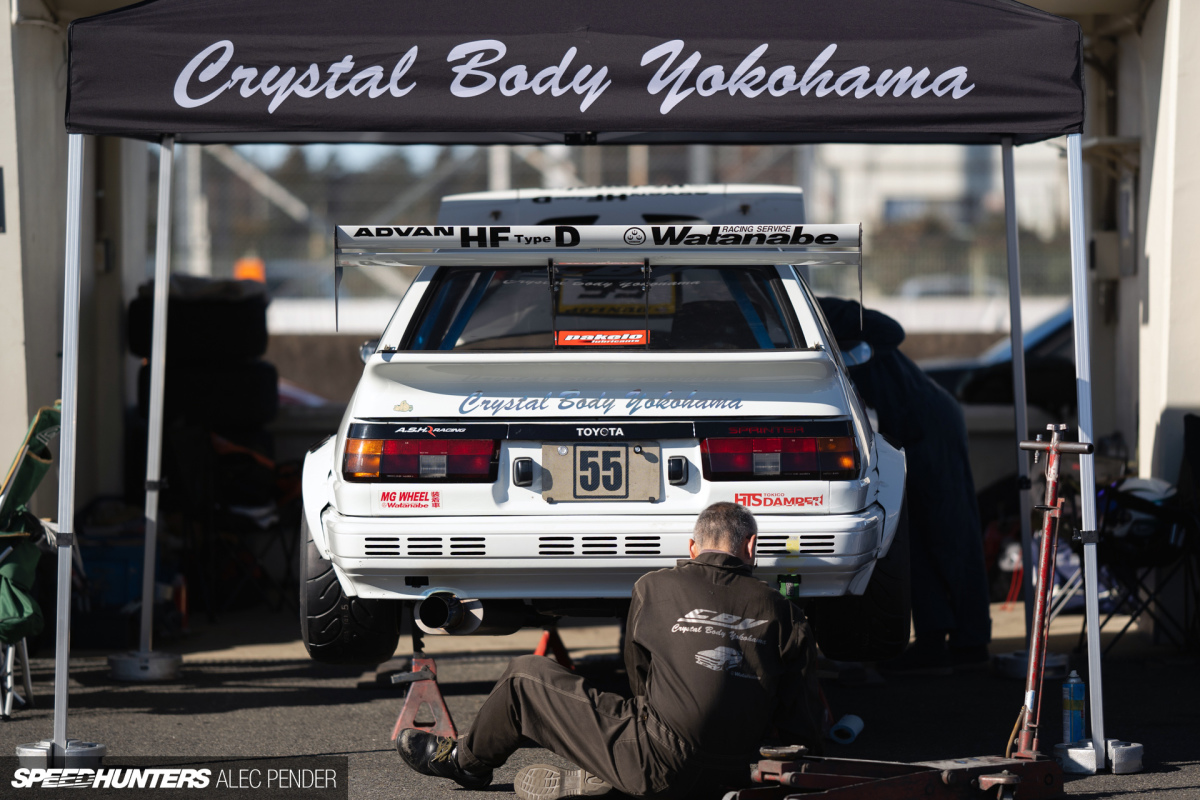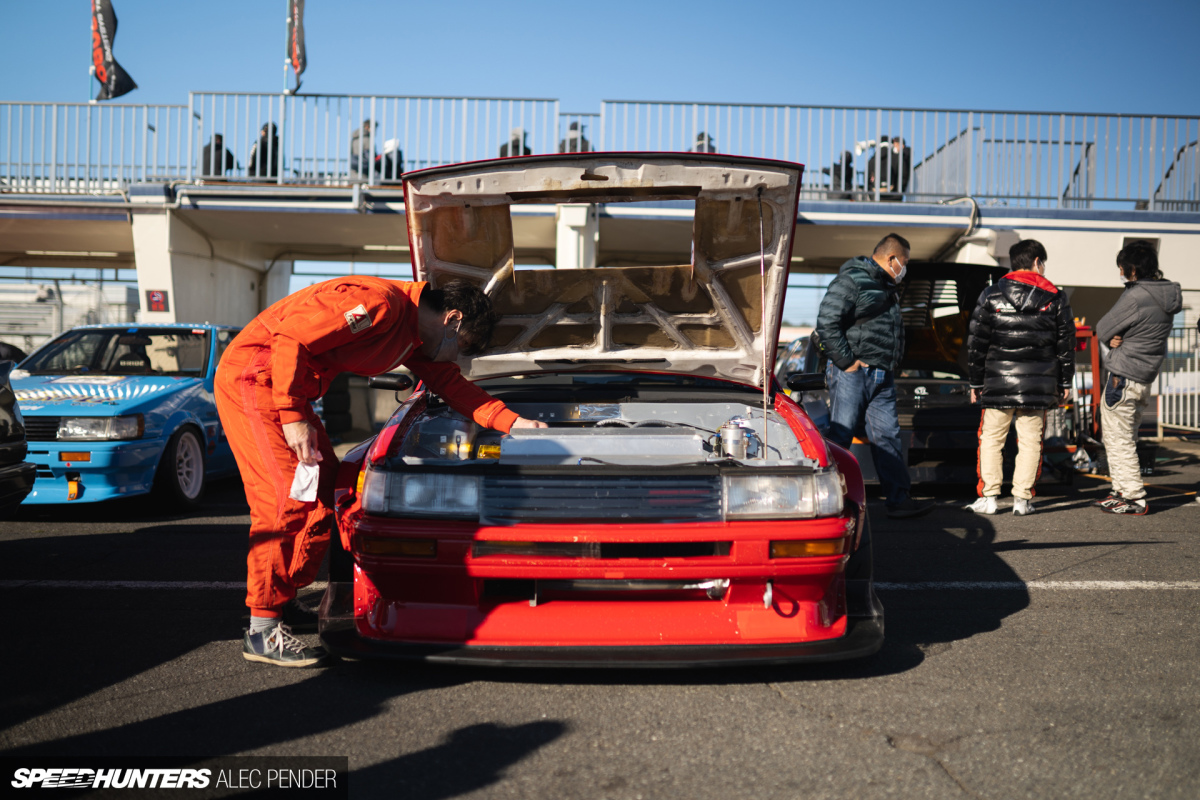 With no garage doors, taped-off areas or exclusive zones, the Tsukuba paddock is perfect for capturing everything that goes on throughout the day. And there was plenty to see at the Hachiroku Festival.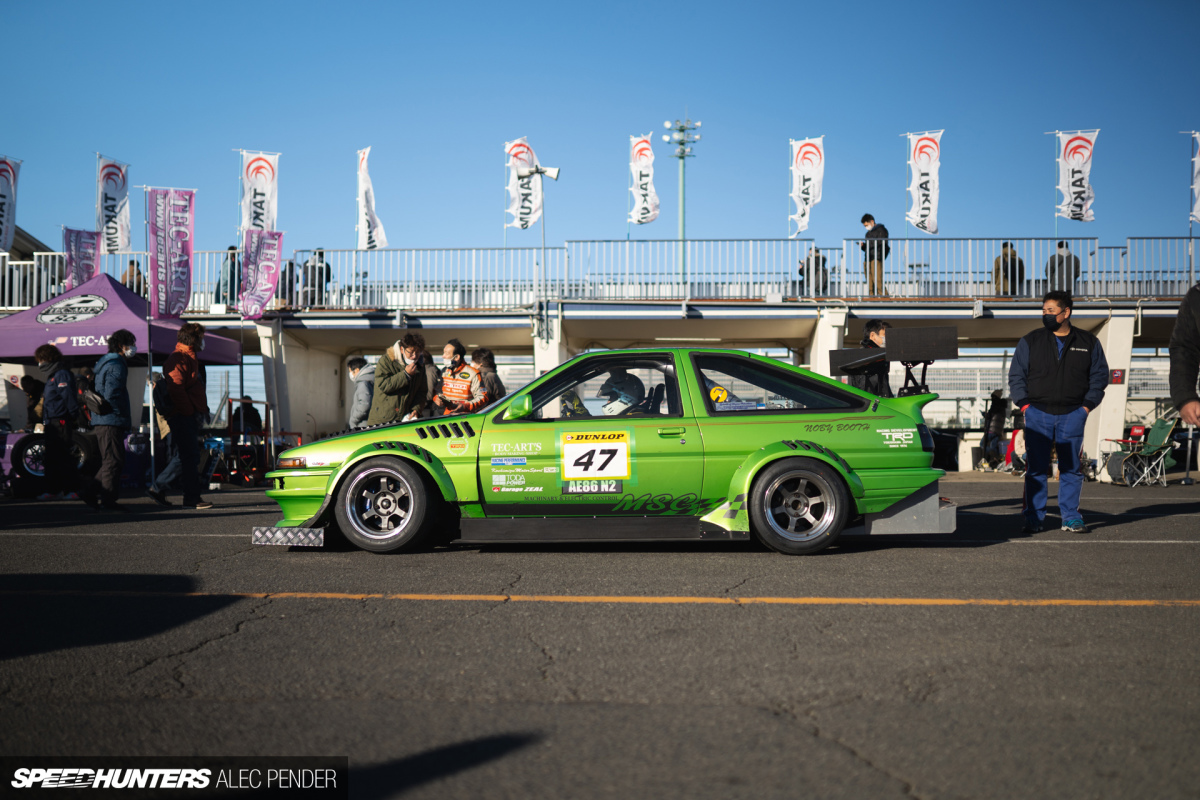 Many of Japan's best-known Hachiroku speciality shops have strong presence at the festival. Tec-Art's brought out a fleet of AE86s, including their famous drift cars as well as one of my favourites – their metallic green time attack Trueno.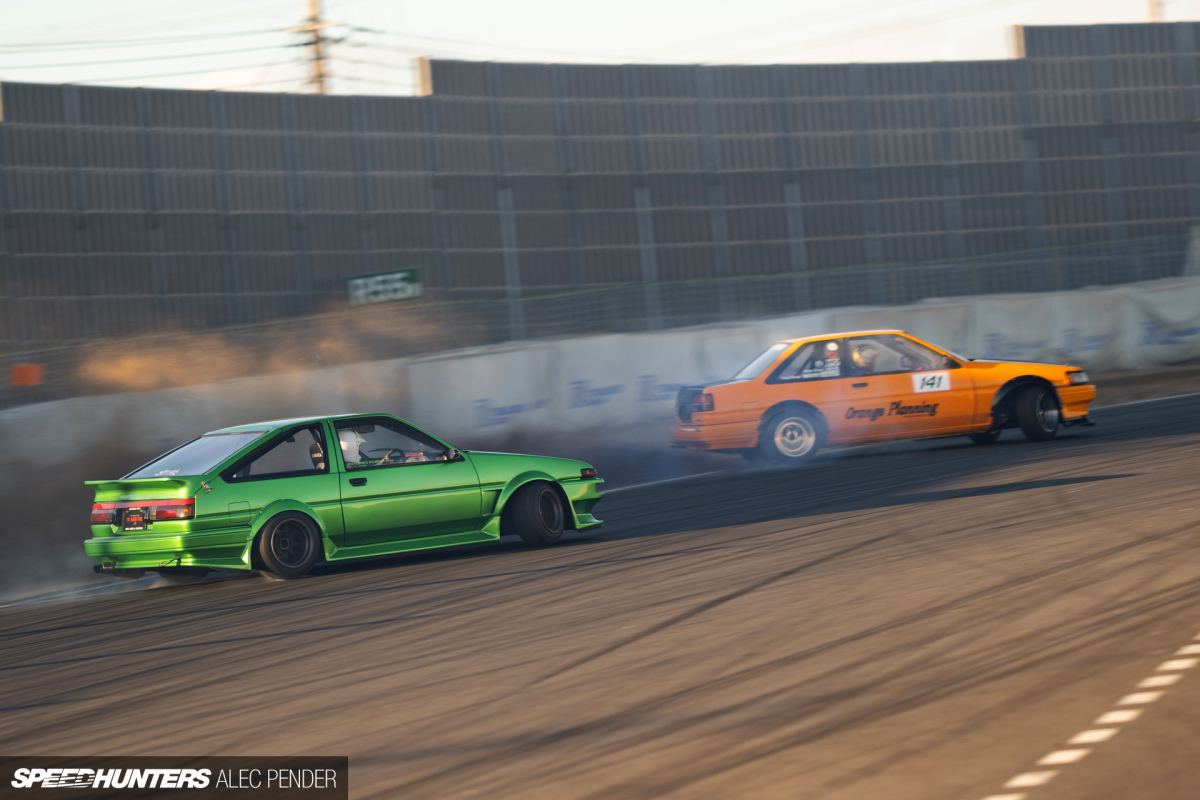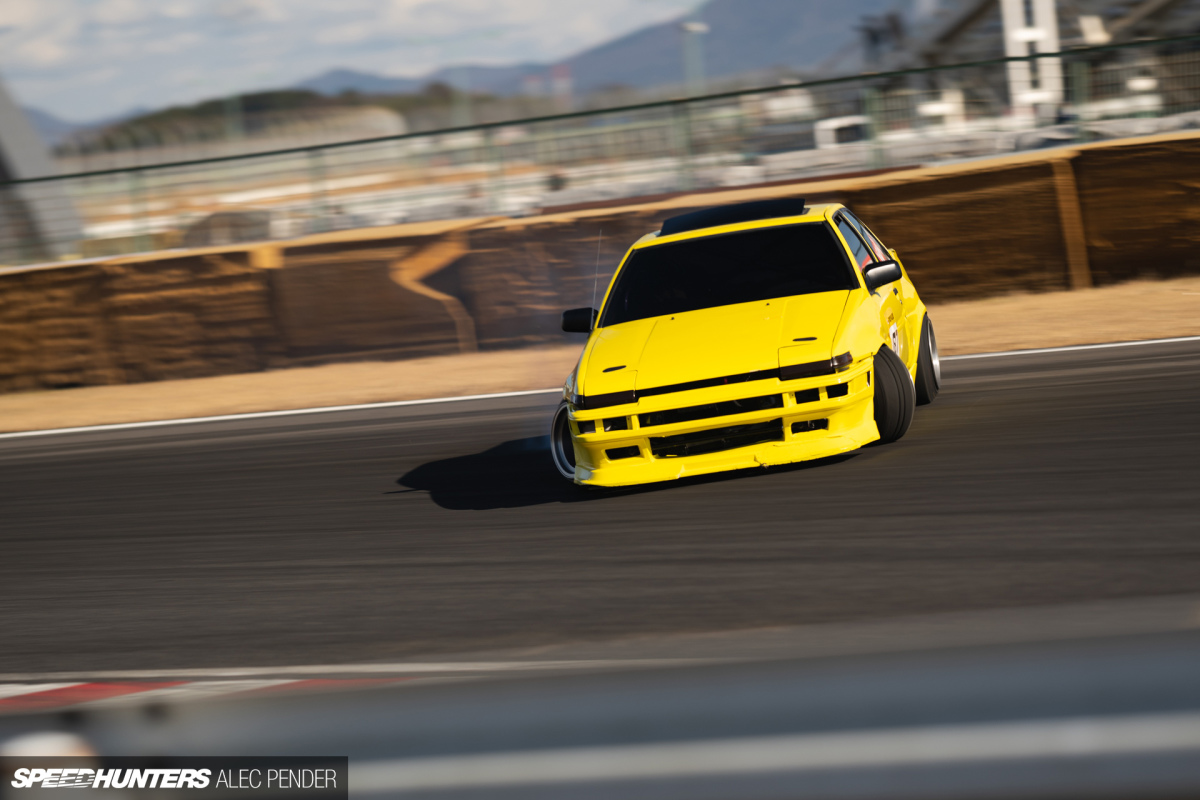 The day was split into several track sessions, with a mix of drift and time attack. The drifting is of course a highlight, and some of the best do it in AE86s  they've owned for 25+ years.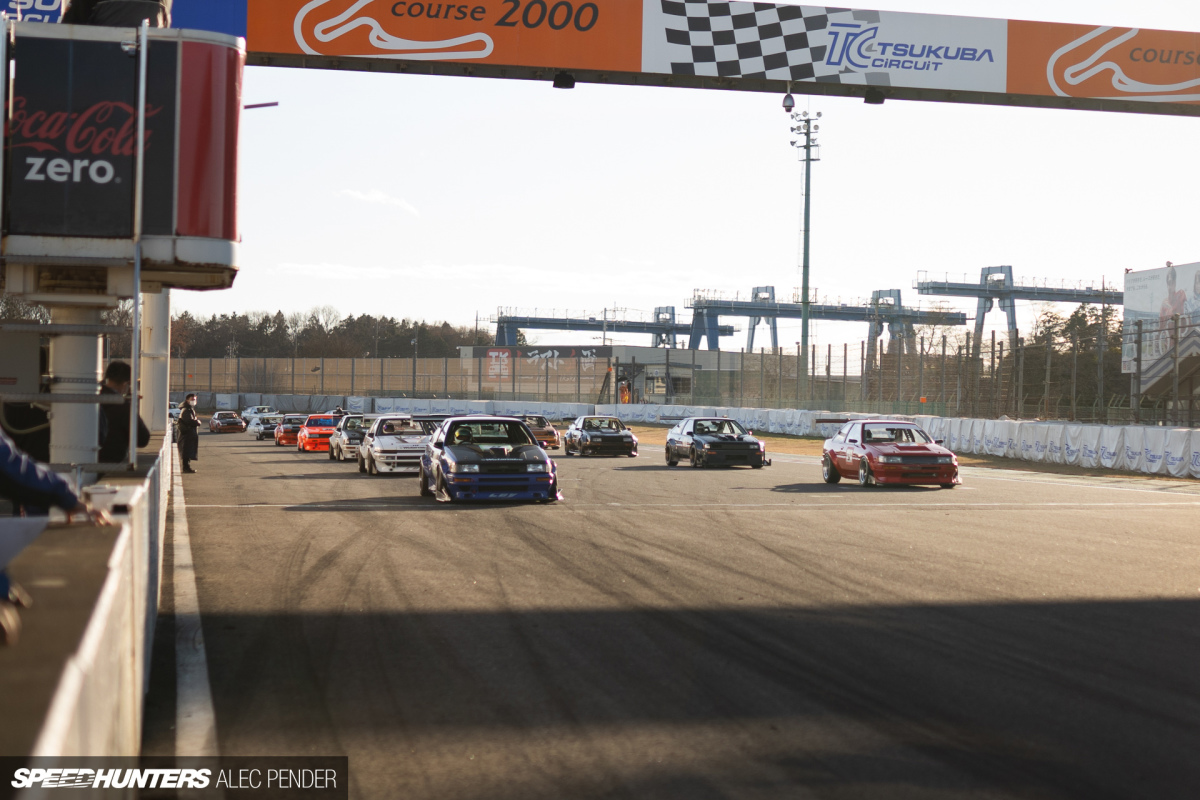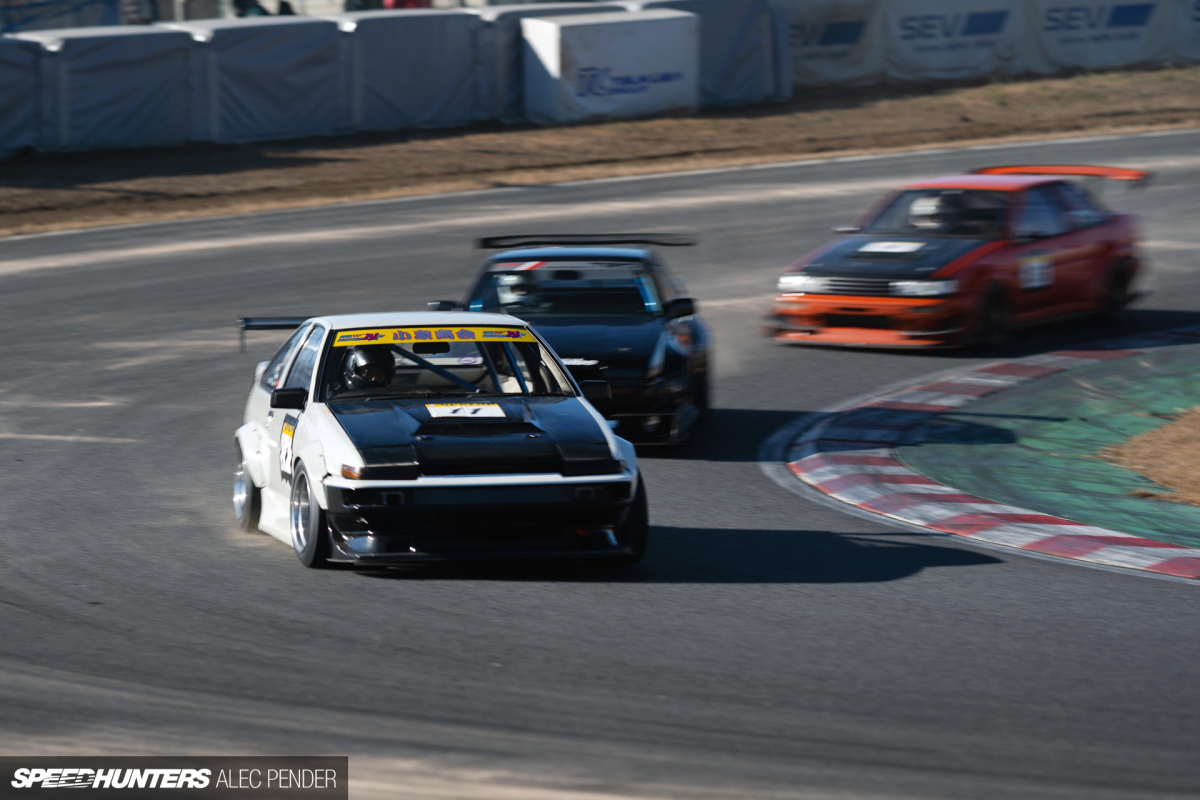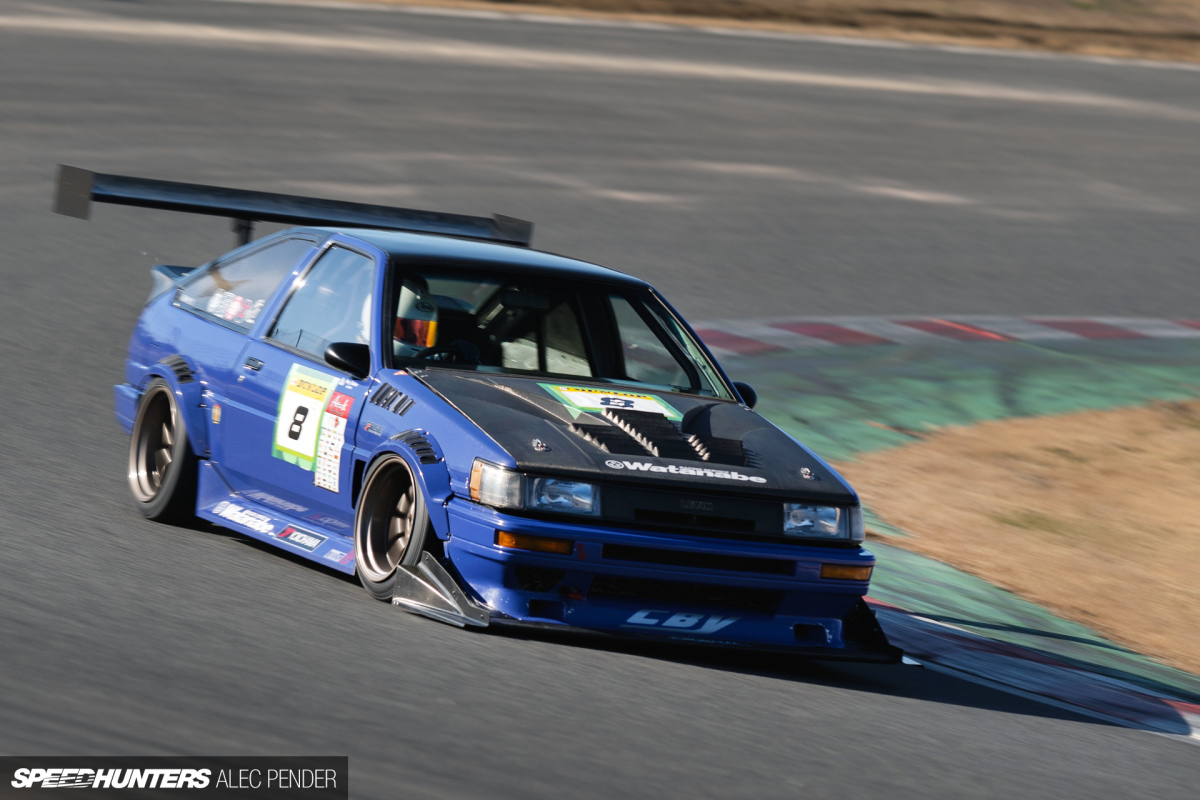 However, there is something particularly special about some of the N2 time attack cars, a handful of which run sub-one-minute laps. For those not familiar with Tsukuba TC2000 lap times, that's faster than a McLaren Senna around the 2.0km course.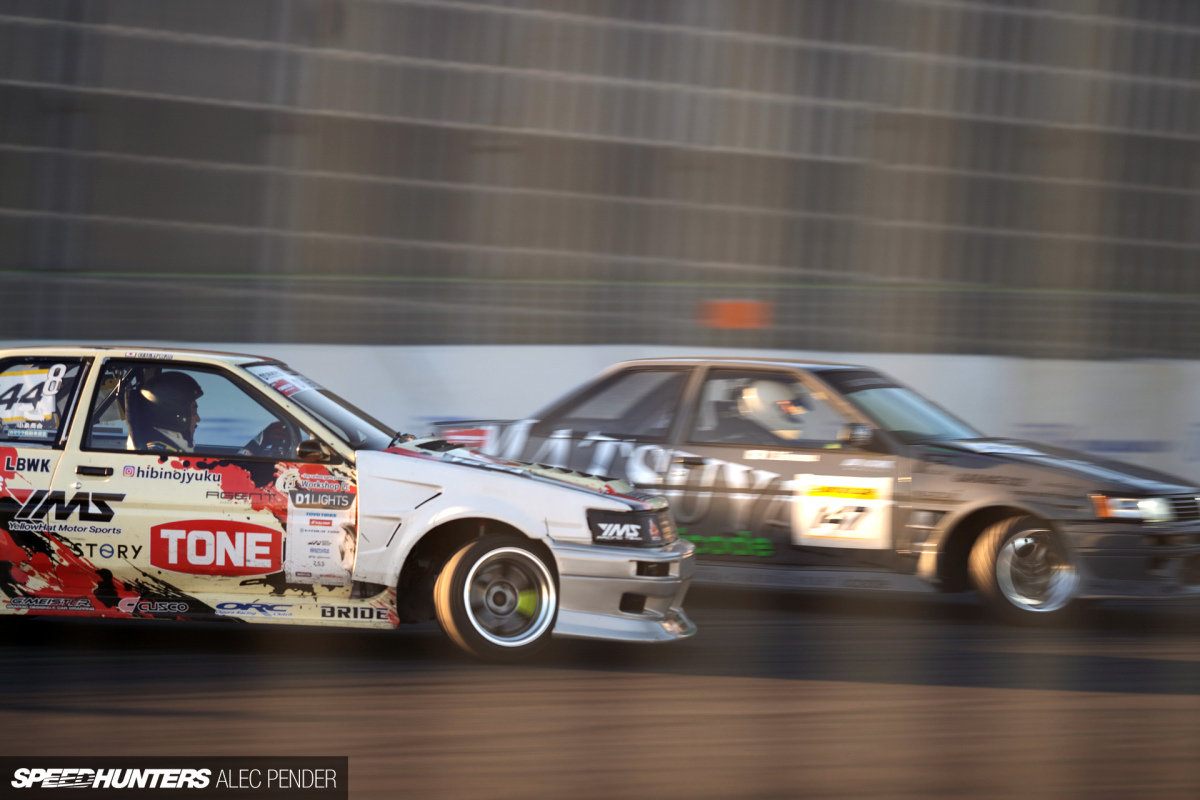 Seeing Tetsuya Hibino out in his original D1 Grand Prix car was another big focal point of the day. Watching Hibino-san get on the doors of other drift Hachis through T1 at Tsukuba showed just how good this '80s chassis can be.
Hiroshi Takahashi, AKA Kaicho, returned with his now-repaired Running Free AE86, an impressive turnaround since his disagreement with a guard rail back in November. In typical Kaicho fashion, he was using the entirety of the tarmac, showering spectators with dirt on the hairpin.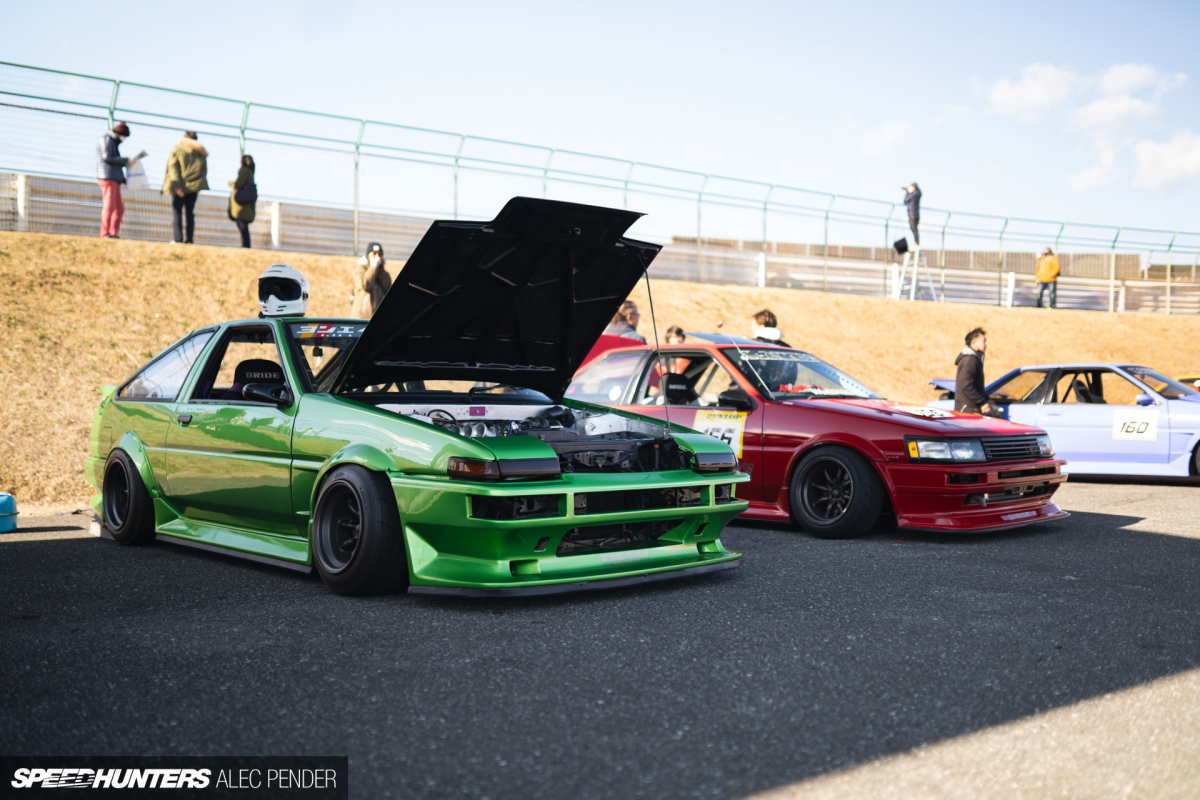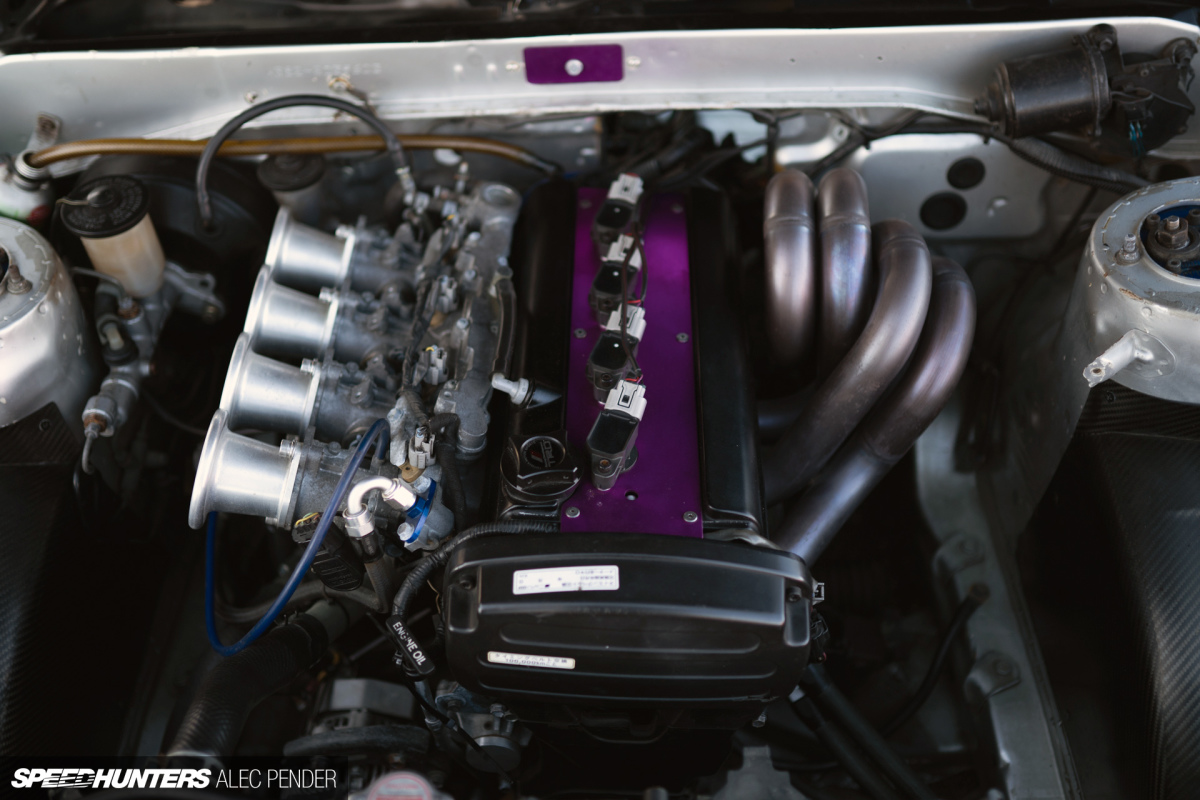 In a very similar green to Tec-Art's N2 AE86, Kojima-san's 20V Trueno was also out for the day. This was easily one of the tidiest drift cars at the festival.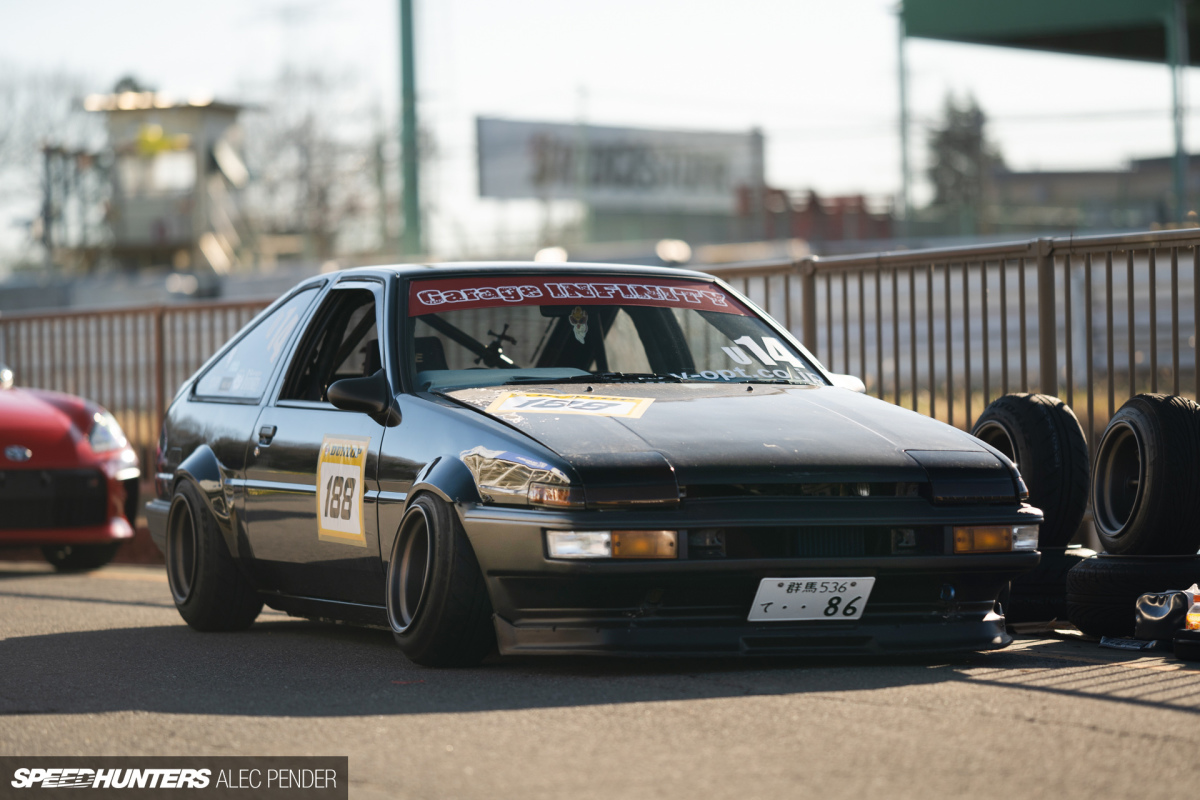 It's impossible to play favourites at an event like this, however, there is something so timeless about this street-inspired Hachiroku. Thirteen-inch wheels can be a controversial topic in the AE86 world, but this car does the look justice.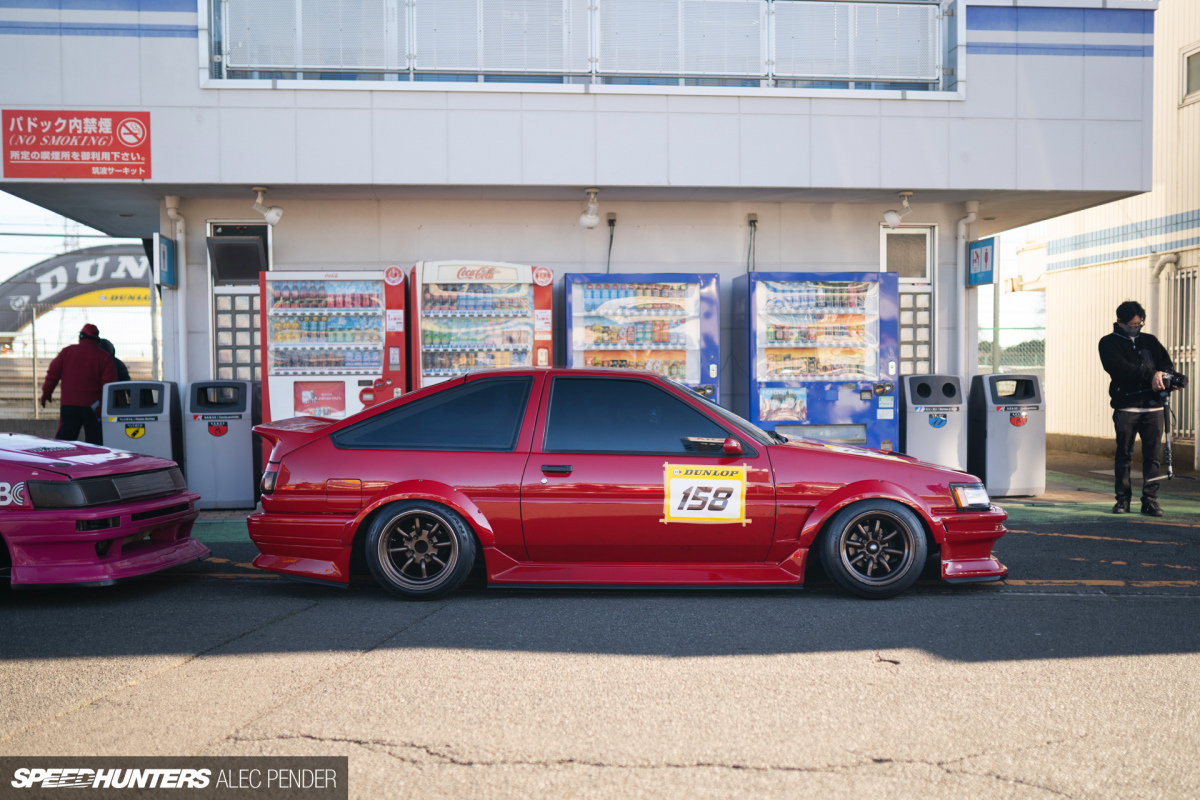 Despite the countless number of AE86s that have been exported across the world, events like the Hachiroku Festival are a reminder that the eight-six scene is still very much alive in Japan.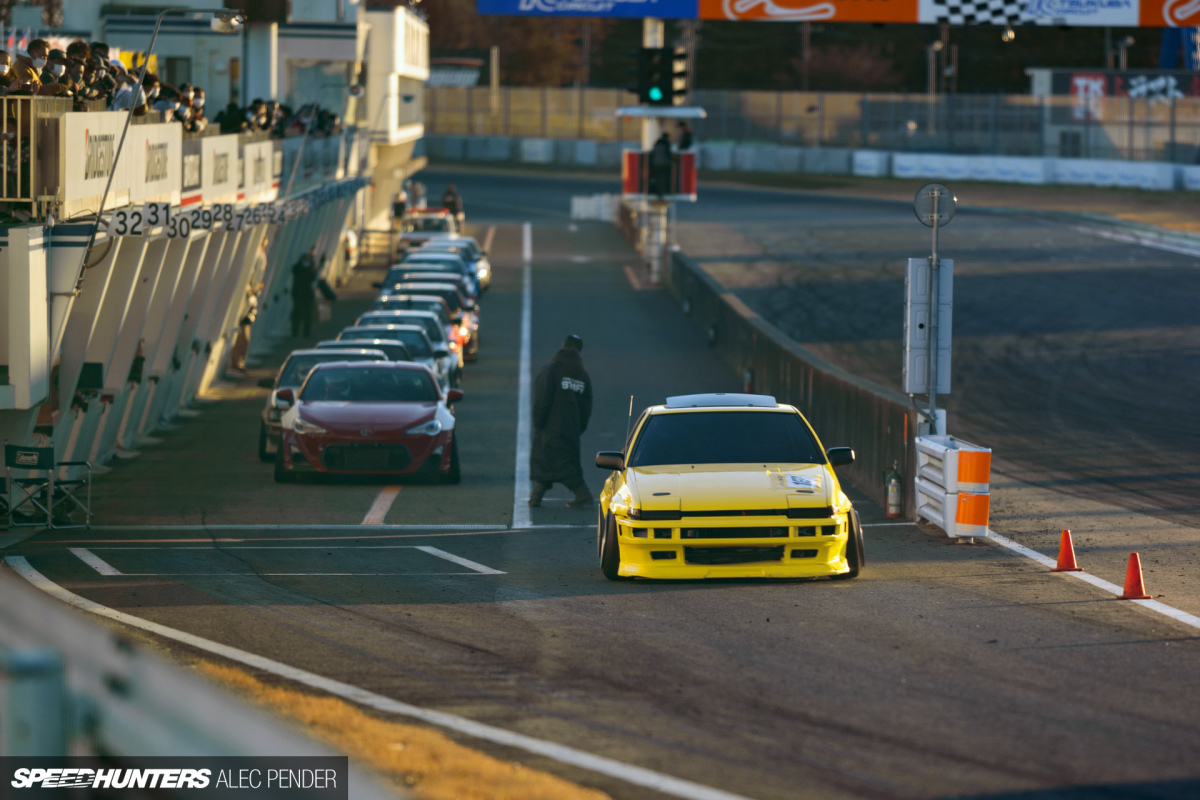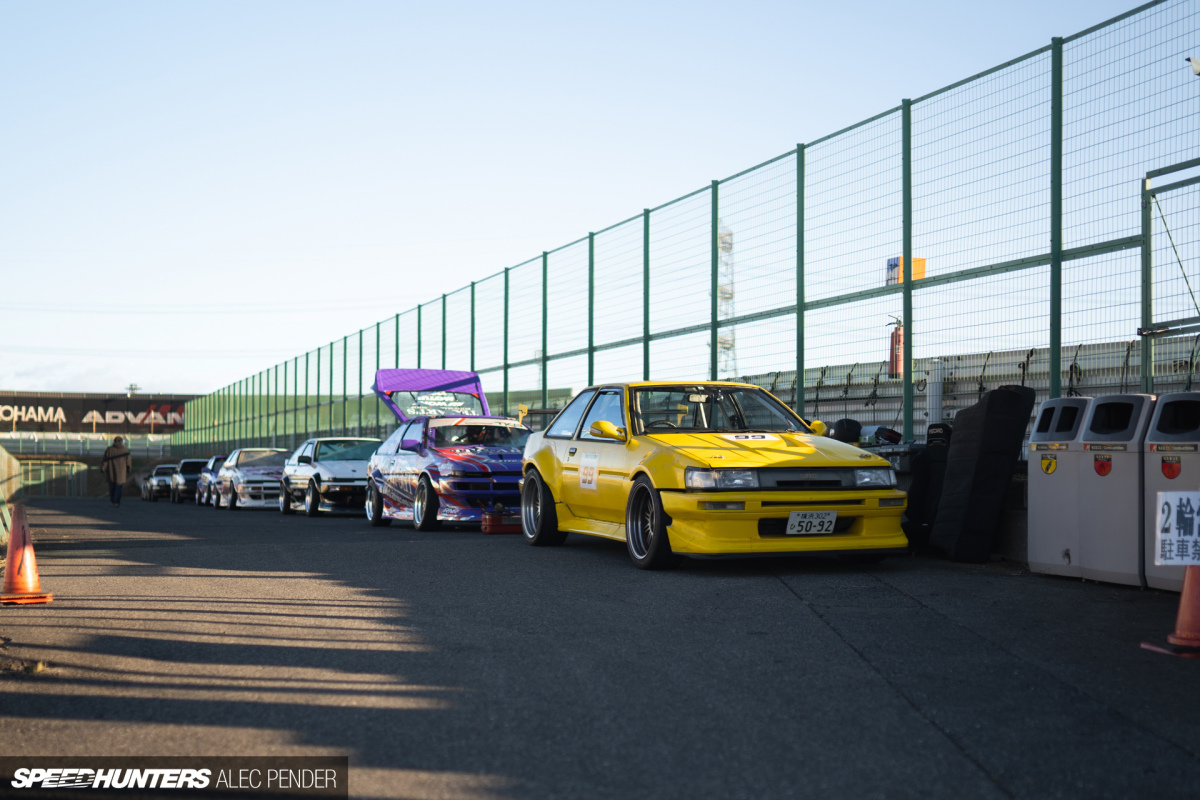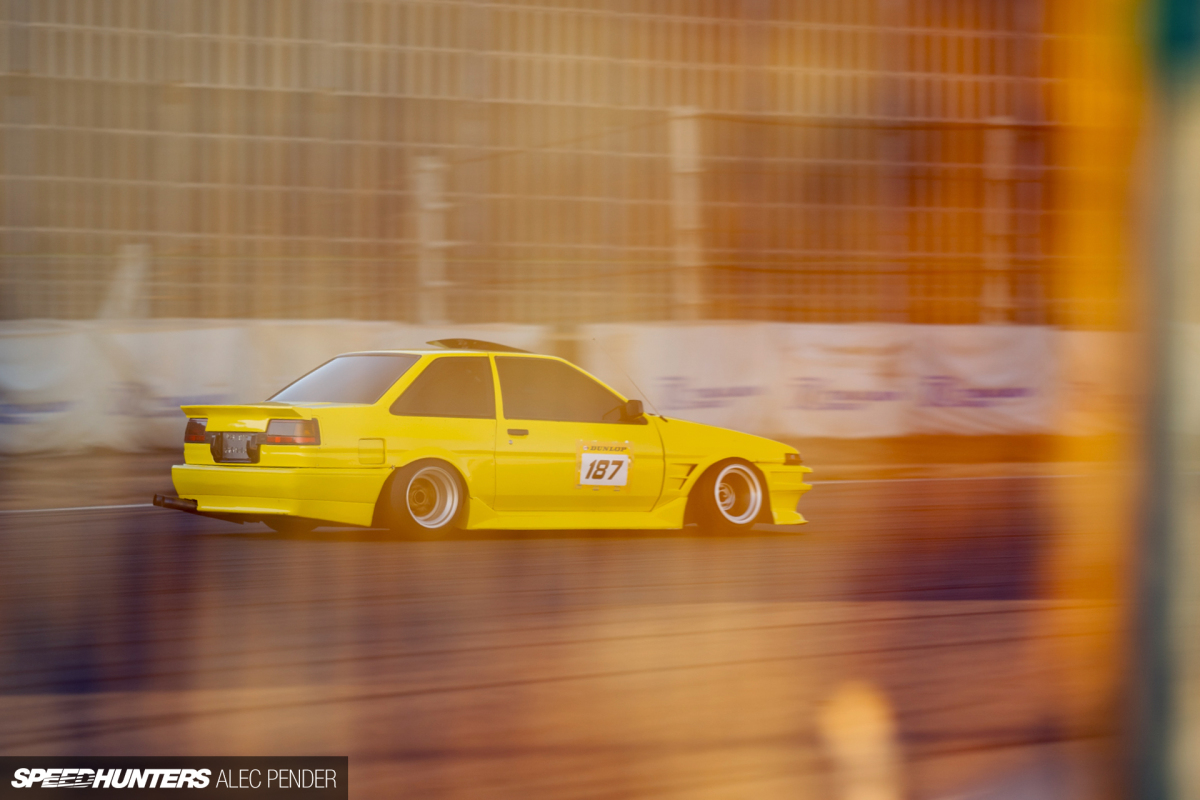 As an owner of an AE86 back in Australia, I couldn't help but be inspired to empty my pockets and spend eye-watering amounts of money on my car. I'm sure I wasn't the only one, either.
The countdown is now on for the 2023 Hachiroku Festival, but until then you can check a lot more photos below, plus a video I shot on the day above.
Alex Pender
Instagram: noplansco
How To join the IATS program: We have always welcomed readers to contact us with examples of their work and believe that the best Speedhunter is always the person closest to the culture itself, right there on the street or local parking lot. If you think you have what it takes and would like to share your work with us then you should apply to become part of the IAMTHESPEEDHUNTER program. Read how to get involved here.