In the 1920s, before iconic motorsport venues like the Nürburgring and Hockenheimring existed in Germany, a banked oval track located 30km (18mi) south-west of Frankfurt am Main was one of the fastest racing circuits in Europe.
The Opel-Rennbahn (Opel Racetrack) was a test track first and foremost, but when Opel wasn't putting its vehicles through their paces they opened it up to motorsport events. Around 50,000 spectators would visit the track on the best of days, an astonishing crowd size considering this was the post-war era.
One hundred years later, I'm here, standing alone on the remnants of a 32° banked curve. And completely by chance; I was staying in a hotel 2km away, and saw it while checking a map for any interesting spots nearby.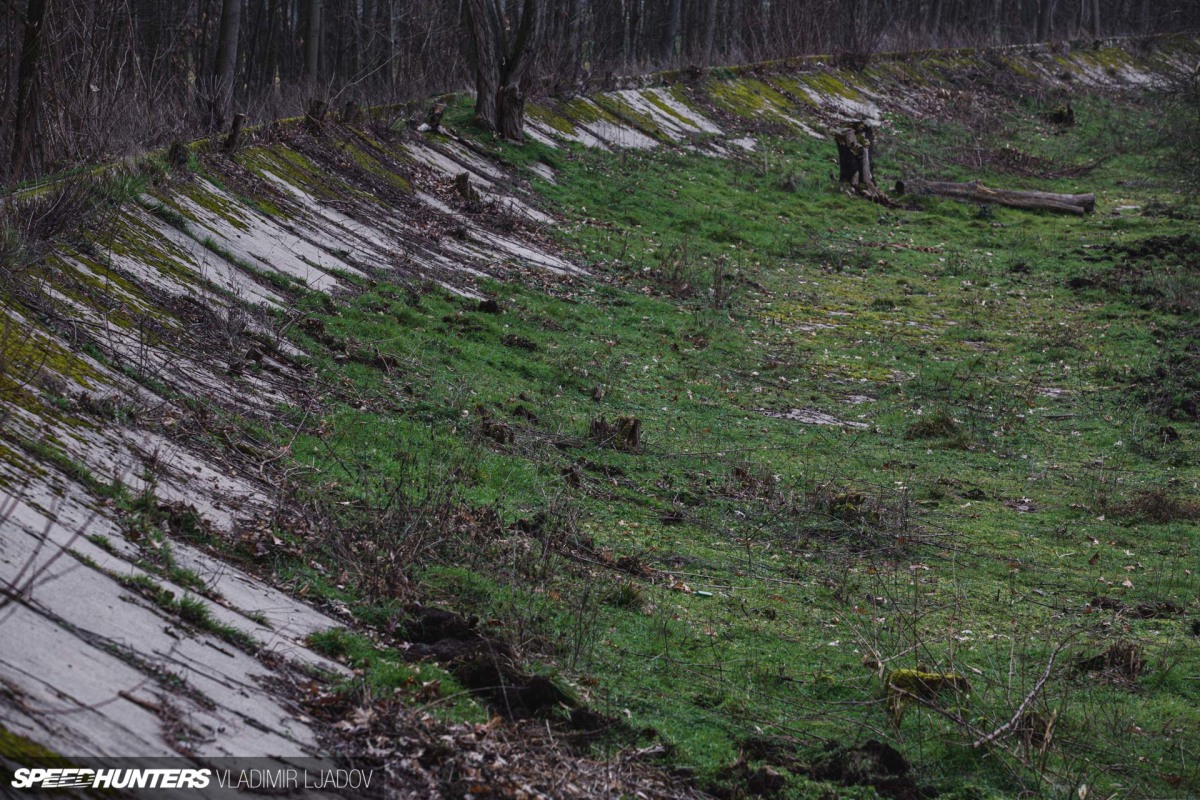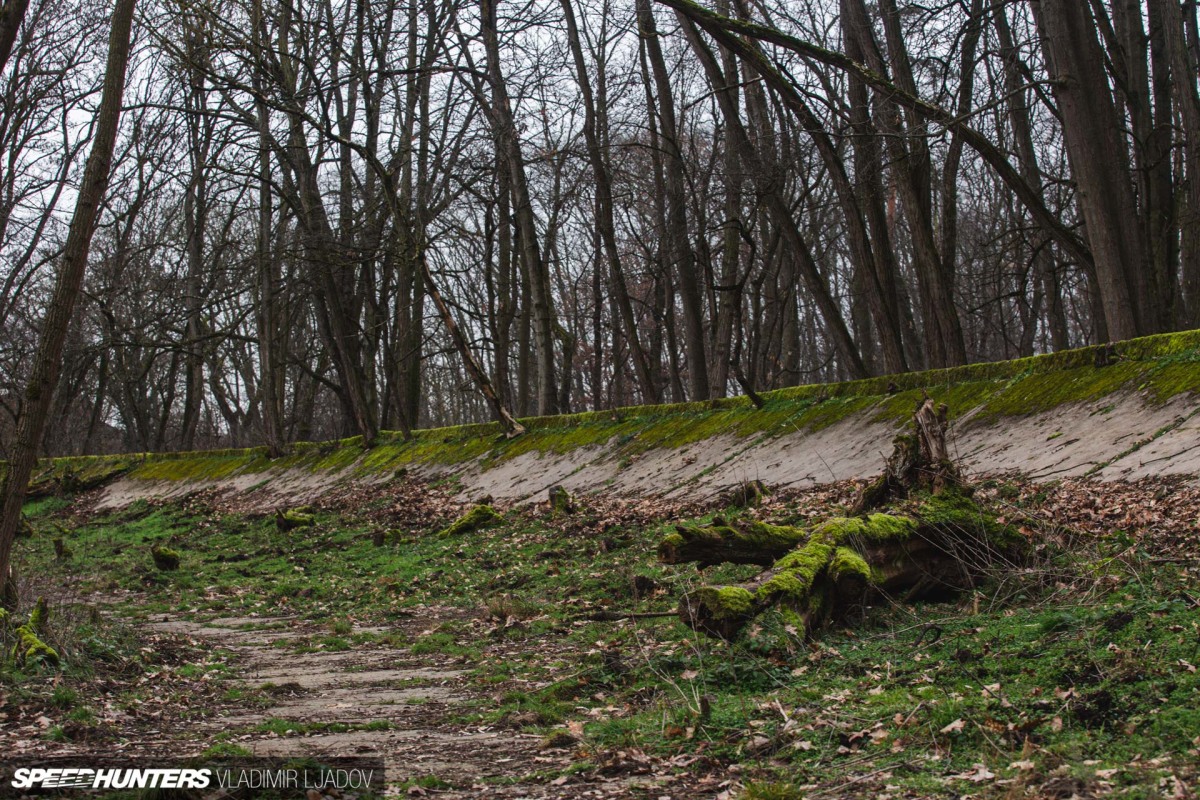 The oval is situated in a forest, and it's a lovely area to walk around and enjoy nature. The remained banked section of the track is covered in moss, and everything from small shrubs to large trees have forced their way through the dilapidated concrete surface below. In spring or summer, there's a good chance that most of this historical site would be totally camouflaged by the greenery.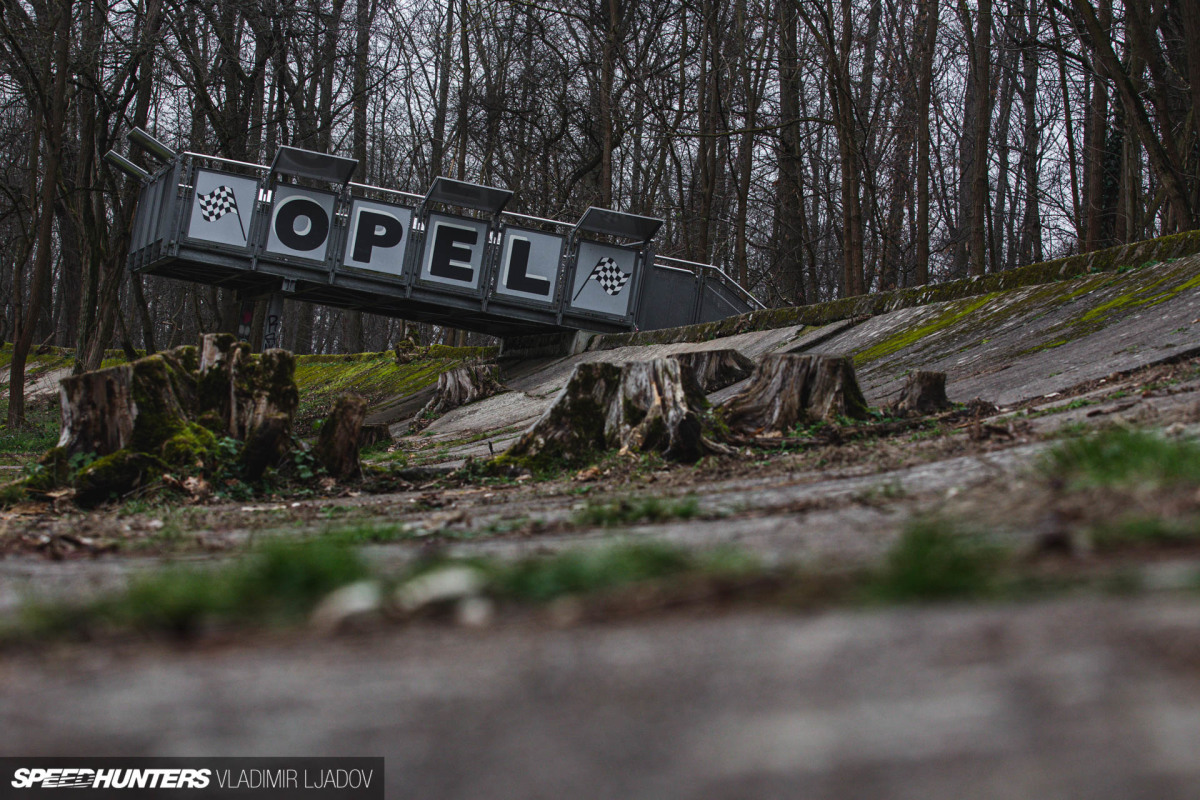 It would be a stretch to call it an open-air museum, but in 2013, a cantilevered platform that extends out over a section of the track was constructed. You can walk up onto it and learn the history of the place through detailed information plaques.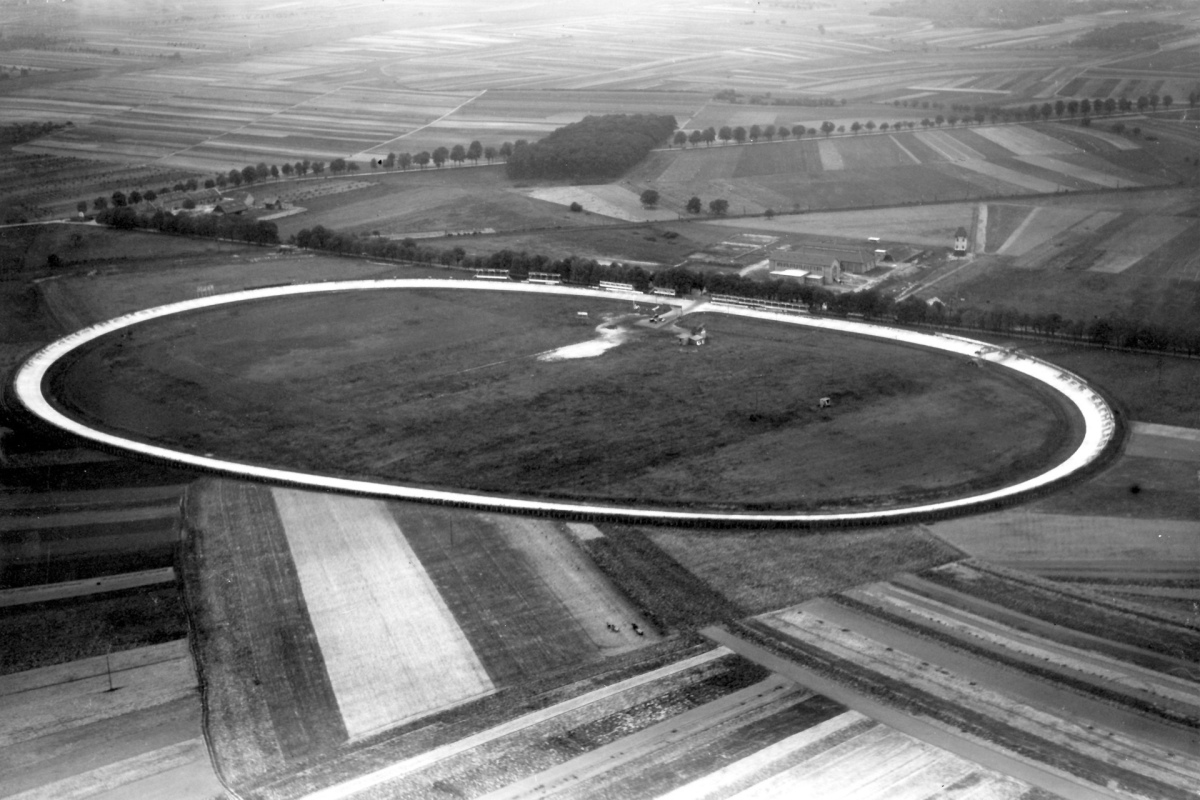 At the time construction workers broke ground in 1917, 5,000 people were employed by Opel, working on, among other things, a two-seater car nick-named Puppchen (Doll) with a 1.5L engine that outputted 14.5hp.
The oval racetrack was 1.5-kilometers (0.93-miles) long and 12-meters wide, its concrete slabs held together with tar.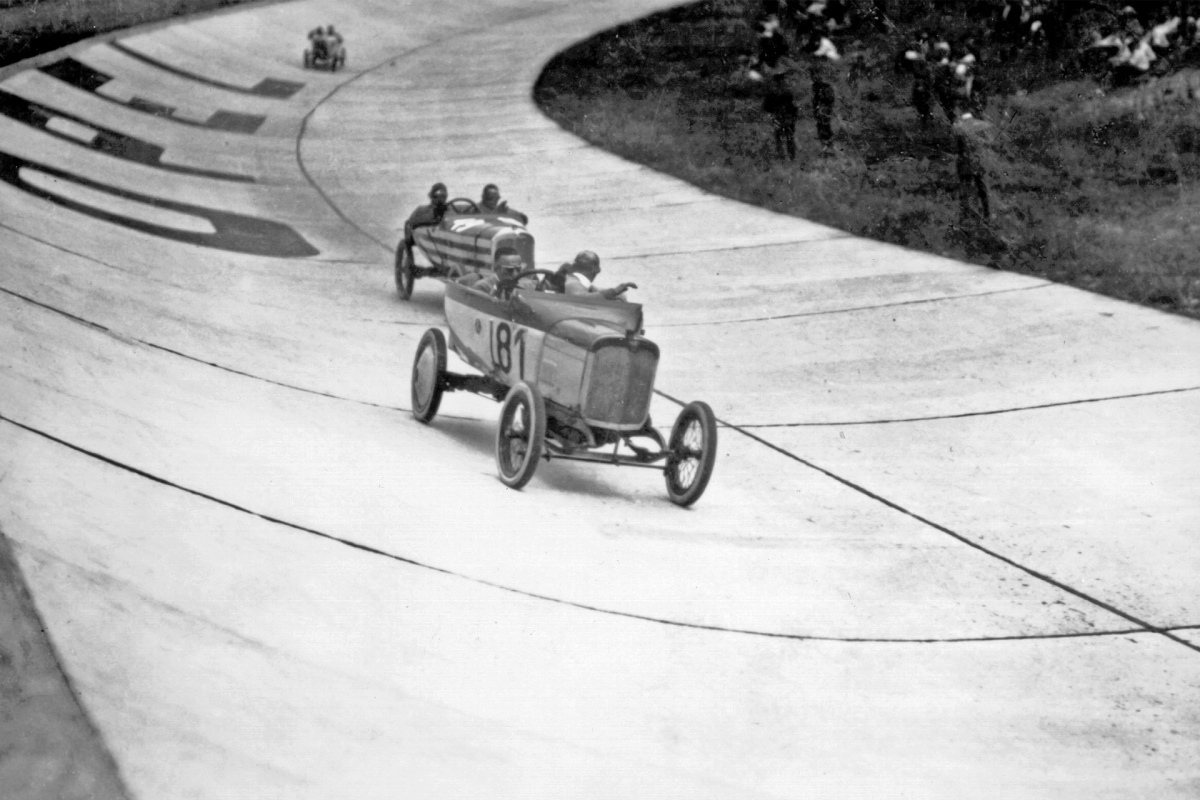 The oval was completed in 1919, and the first race was held on October 24, 1920, in front of 10,000 spectators. The circuit experienced a boom until the early 1930s, with many car, motorcycle and sidecar races held during the weekends. On weekdays, the racetrack resumed test track duties.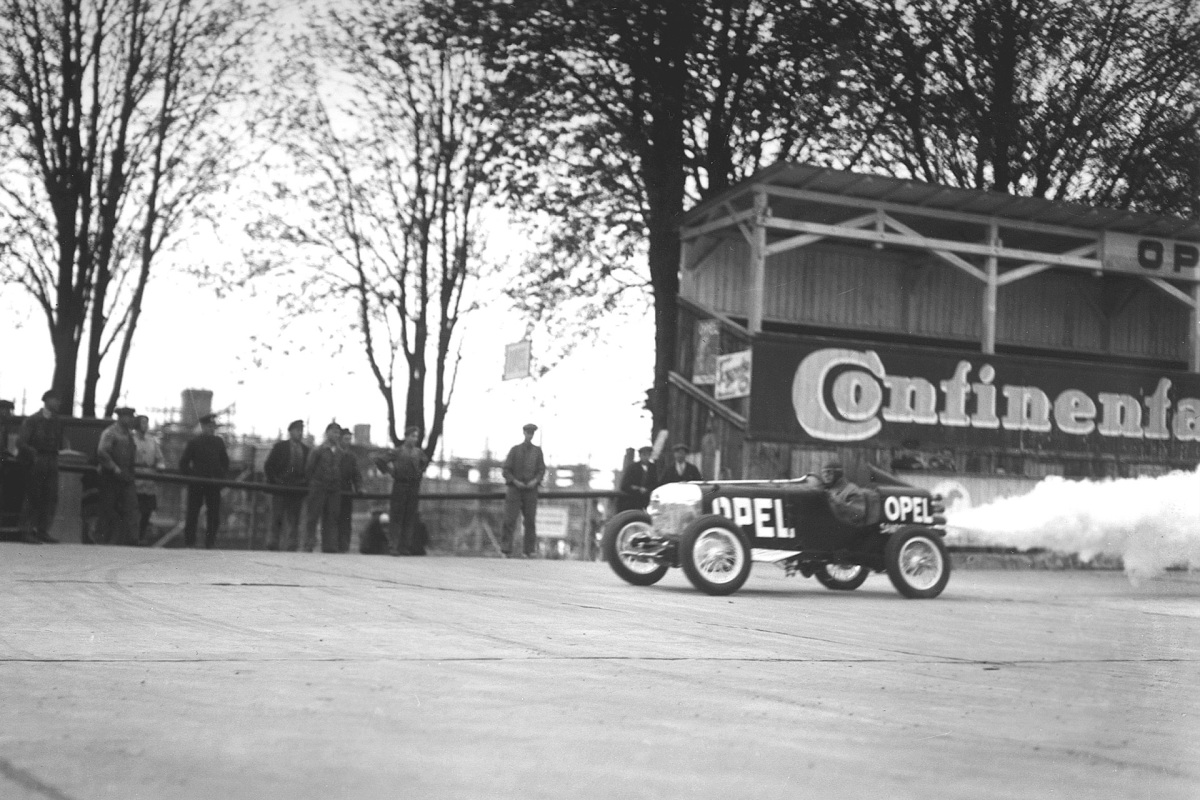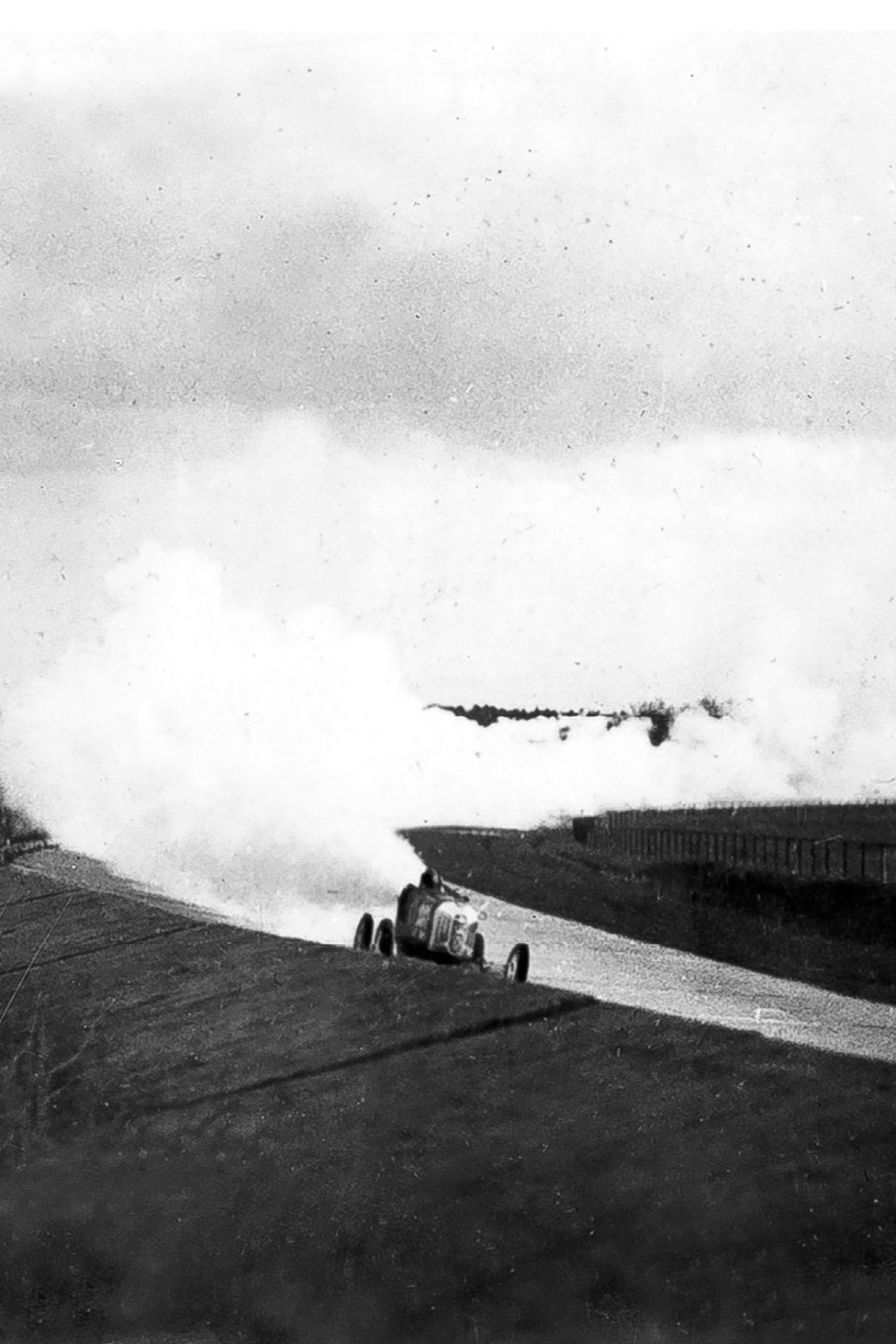 In 1928, Opel started testing a rocket car at the track. This was the world's very first large-scale rocket program, significantly advancing propulsion systems and aviation technology, and even leaving a mark on the future NASA Apollo missions.
After the spectacular trial runs of Opel-RAK's rocket-powered RAK 1 in April 1928, test drivers Fritz von Opel, Friedrich Sander, Max Valier and Kurt C. Volkhart became internationally known.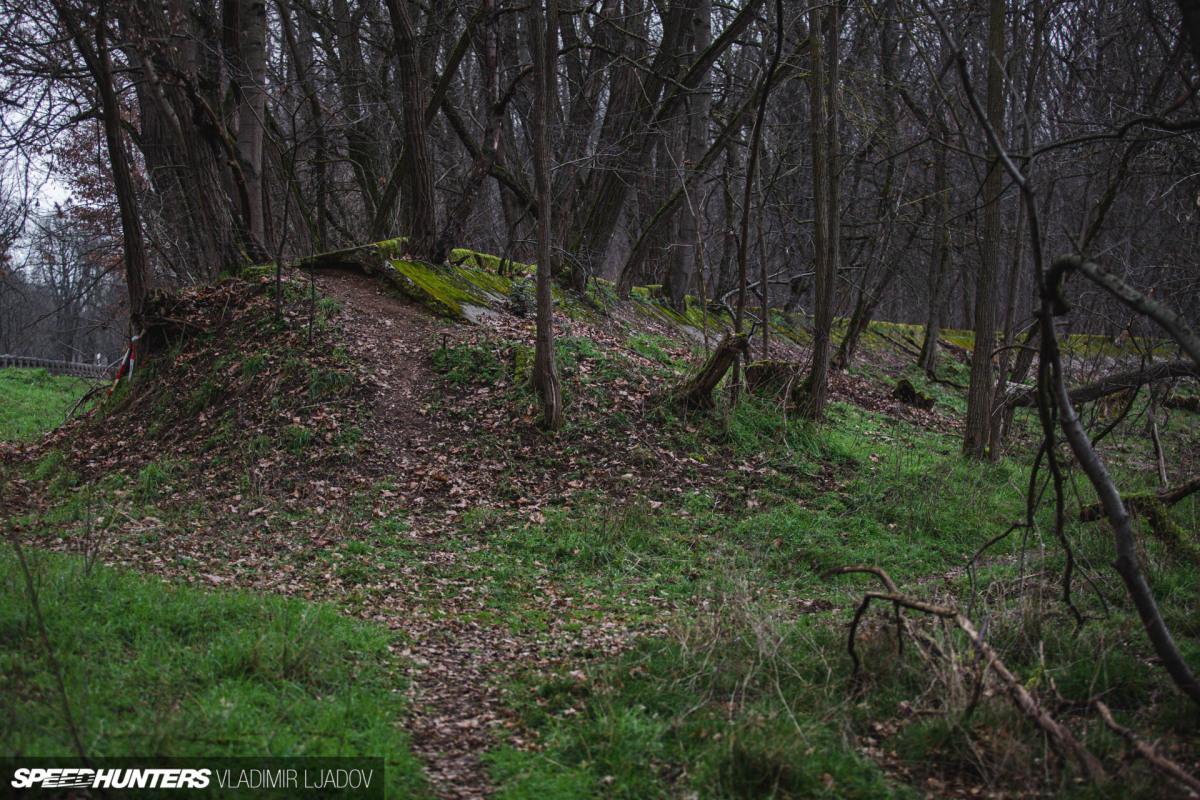 From 1934, racing ceased due to the popularity of new, larger circuits like the AVUS track, Nürburgring, and the old Hockenheimring. The Opel-Rennbahn remained a test track and later, after World War II, the US military used the area as a repair facility.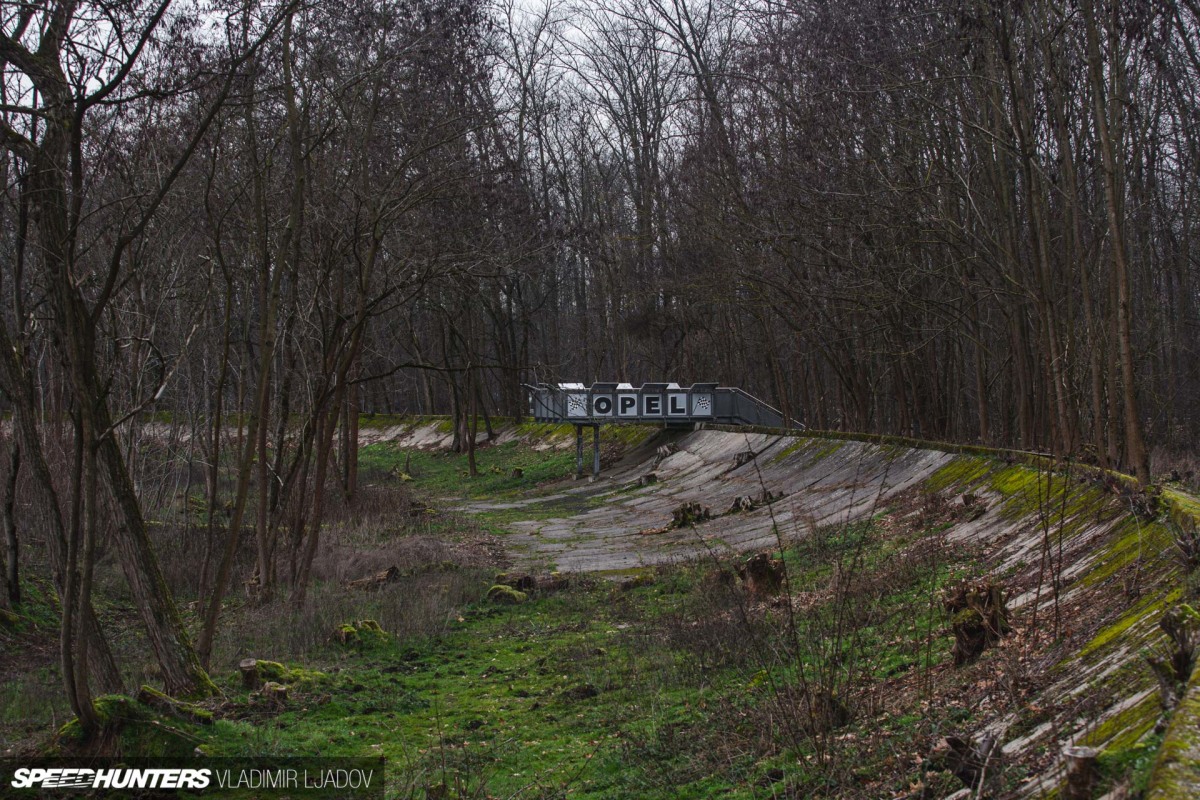 Since 1987, the race track has been designated a 'Technisches Kulturdenkmal' (technical cultural heritage monument). The 'Opel Racecourse Cultural Monument' initiative is campaigning for the preservation of the racetrack, so there is still hope that it can be maintained as an open-air museum, or perhaps something even grander.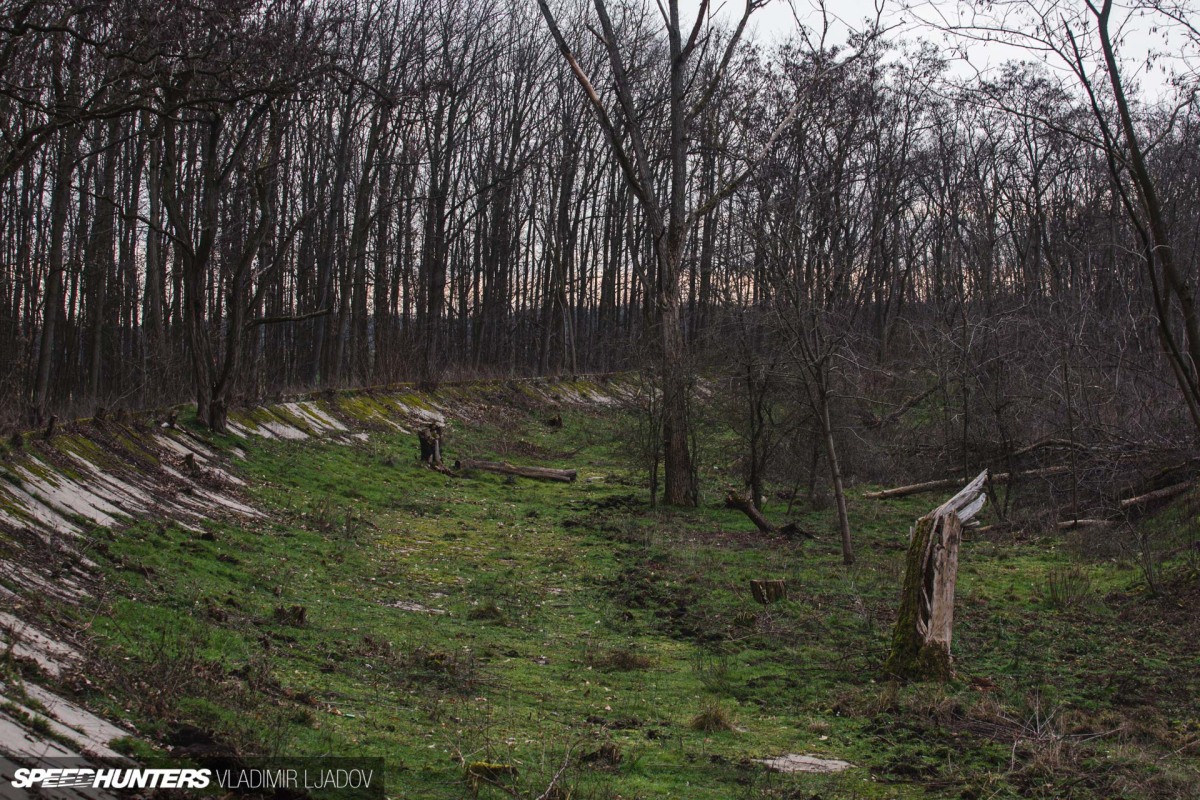 For a short while, I sat on the banked curve – the only remaining part of the circuit  – and imagined what it would have been like here 100 years ago…
Vladimir Ljadov
Instagram: wheelsbywovka
because@wheelsbywovka.com
www.wheelsbywovka.com