Honda has a long history of producing some of the best front-wheel drive cars. Since the N360 first put tyres to tarmac in 1967, the Japanese automaker has gradually improved its FWD cars, both from an efficiency and reliability standpoint. By the '90s, Honda had a myriad of highly capable, high performance front-wheel drive models to choose from.
Rob Godwin's reasoning for picking a CR-X del Sol over the Civic or Integra equivalent isn't what you might expect. He's no stranger to building cars which stray from the norm, with his previously-featured Mazda MX-5 being one of the more extreme examples ever seen here in the UK. Rob has also owned a RenaultSport Clio 197 R27, and when it came time to buy a new project car, the del Sol was smack-bang in the middle of a venn diagram between the two – fine front-wheel drive handling coupled with open-top motoring.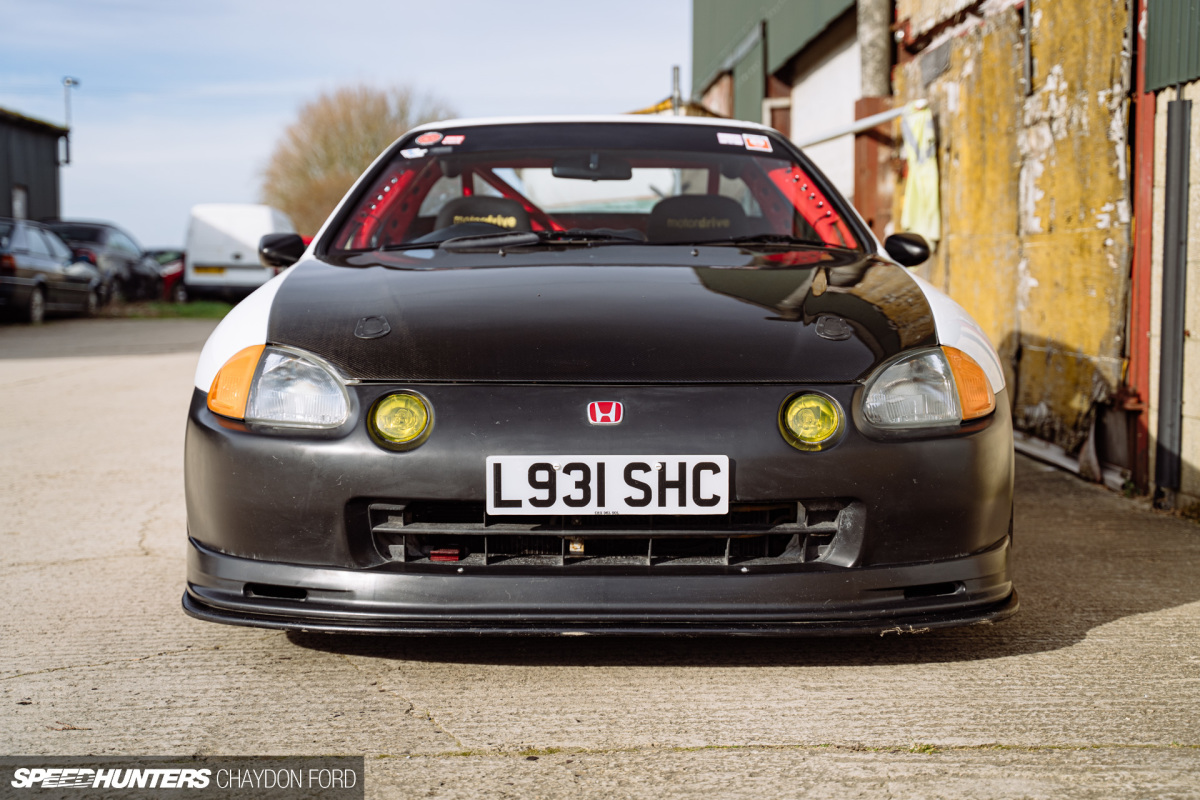 Another factor that's hard to ignore is the cost to get into a CR-X del Sol in the first place. The model shares the same basic recipe as the Civic and Integra models of its era, but at a lower price point.
Think fully independent front and rear suspension, and a high-revving, four cylinder engine with eight revered letters on the cam cover, synonymous with performance: DOHC VTEC.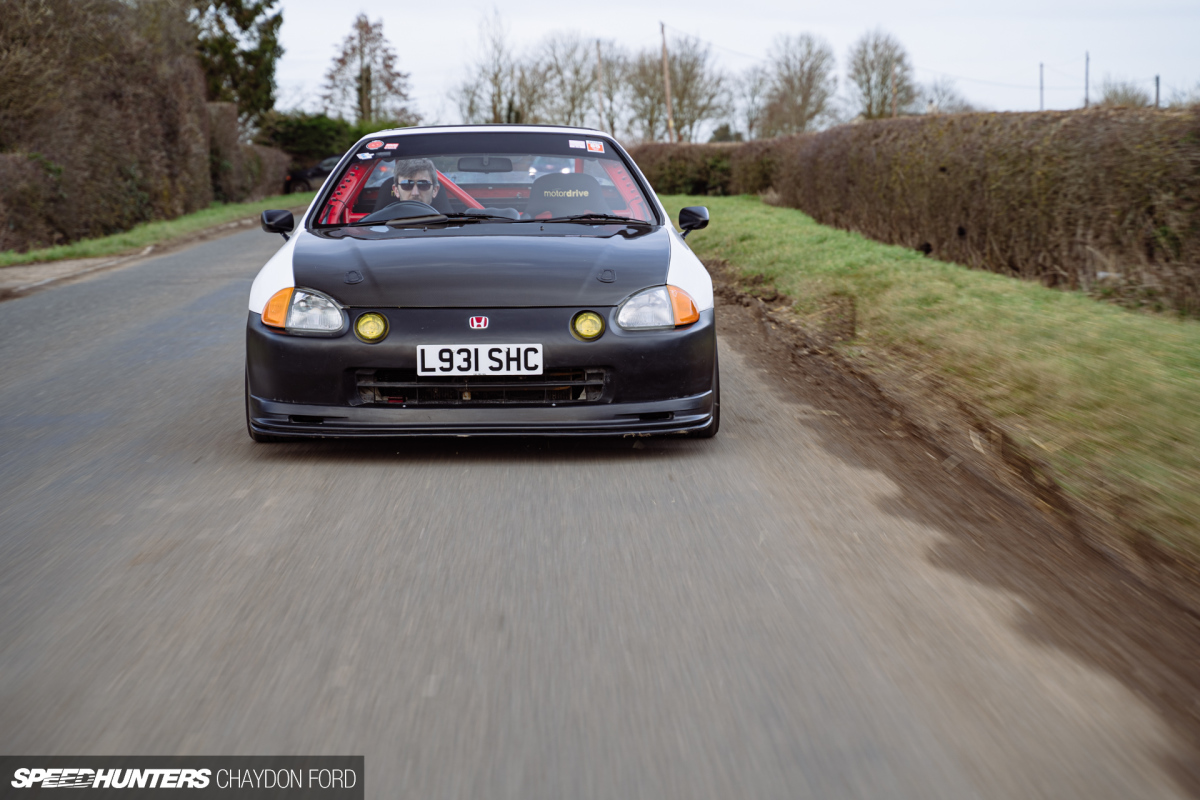 The del Sol's outward appearance has always divided opinion, and that's not surprising given its design was totally unique and somewhat quirky.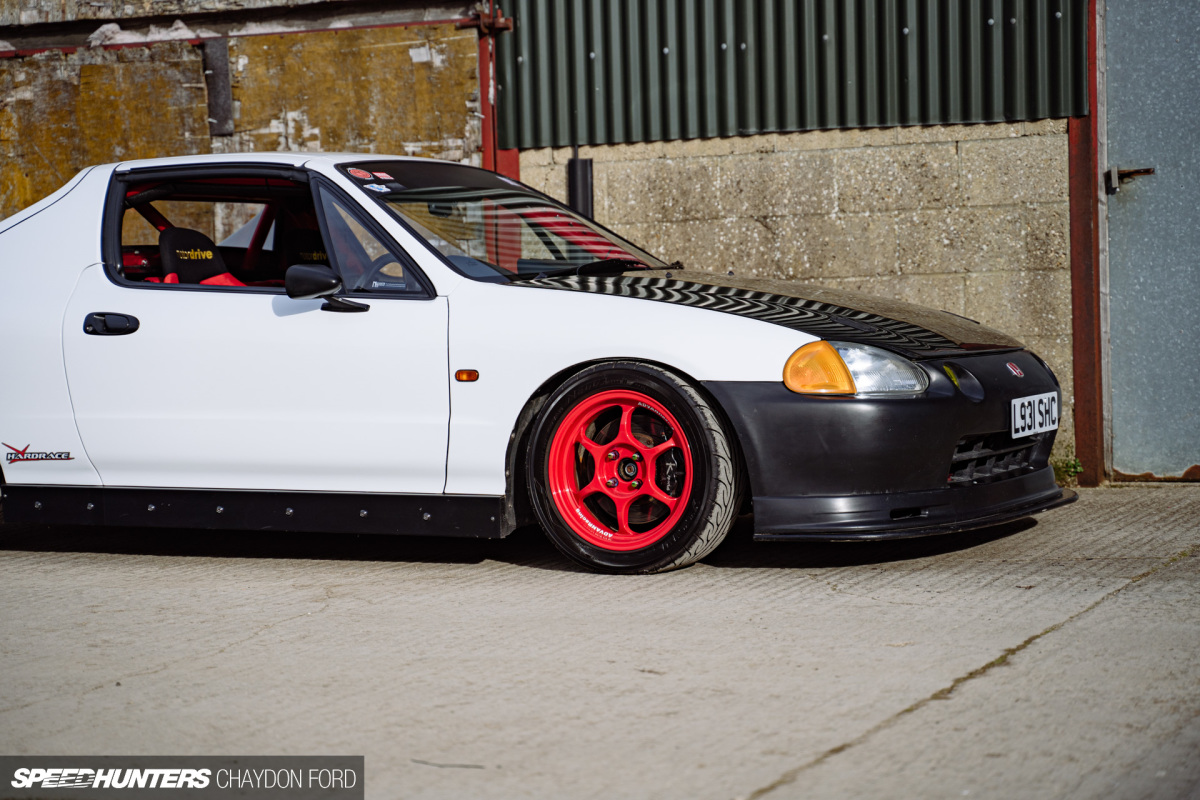 The name is Spanish for 'of the sun', referring to the del Sol's targa roof. A hideously complicated, heavy and problematic automated roof storage system was available as an optional extra, but thankfully isn't present in Rob's car.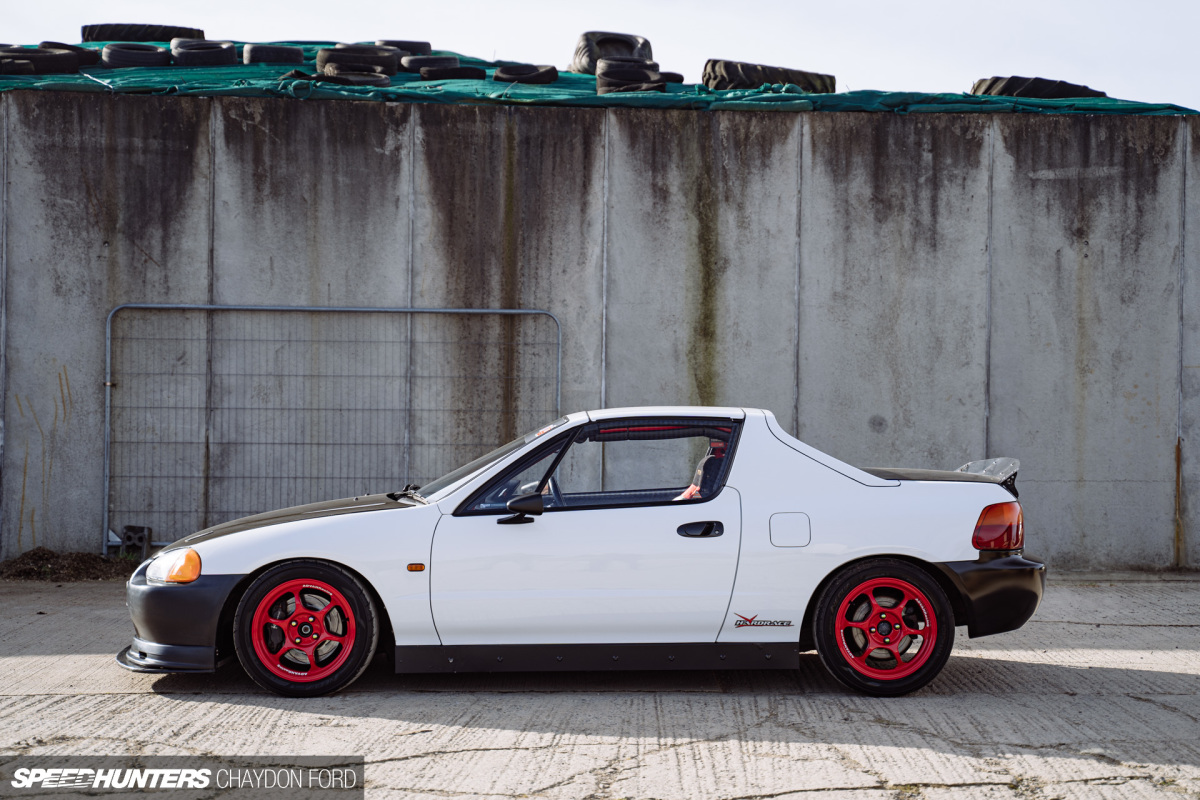 The build began with a bone-stock Milano Red UK-spec car with a paltry 53,000 miles on the odometer. Over the last seven years, a gradual evolution has brought the car to its current state.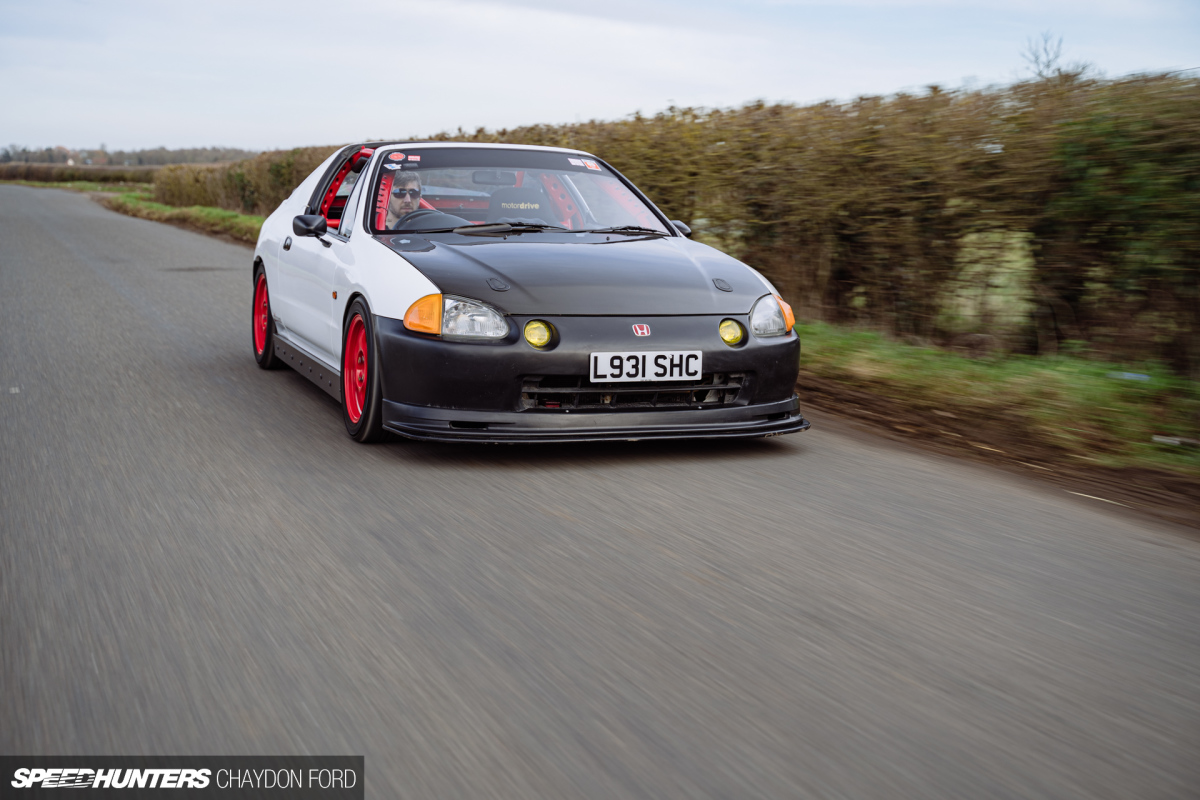 The most obvious outward change is the paint, with the CR-X receiving a bare shell respray in Audi Ibis white. This is in stark contrast to the black front and rear bumpers, which draw inspiration from older, base-spec cars. It's a look that's seldom seen nowadays.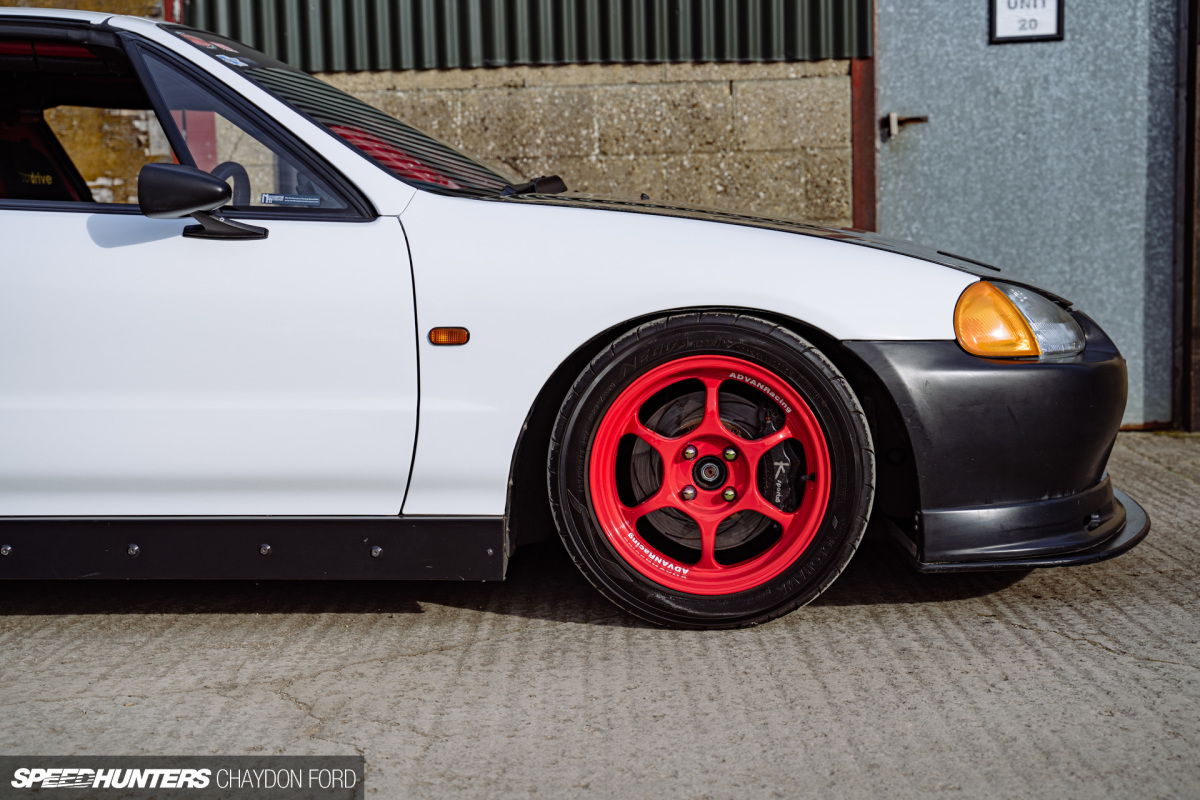 15-inch Yokohama Advan RG wheels are fitted at all four corners, and these have been refinished in Audi Misano red to match the roll cage. The 6-spoke wheels barely fit over the K-Sport 6-pot front brakes.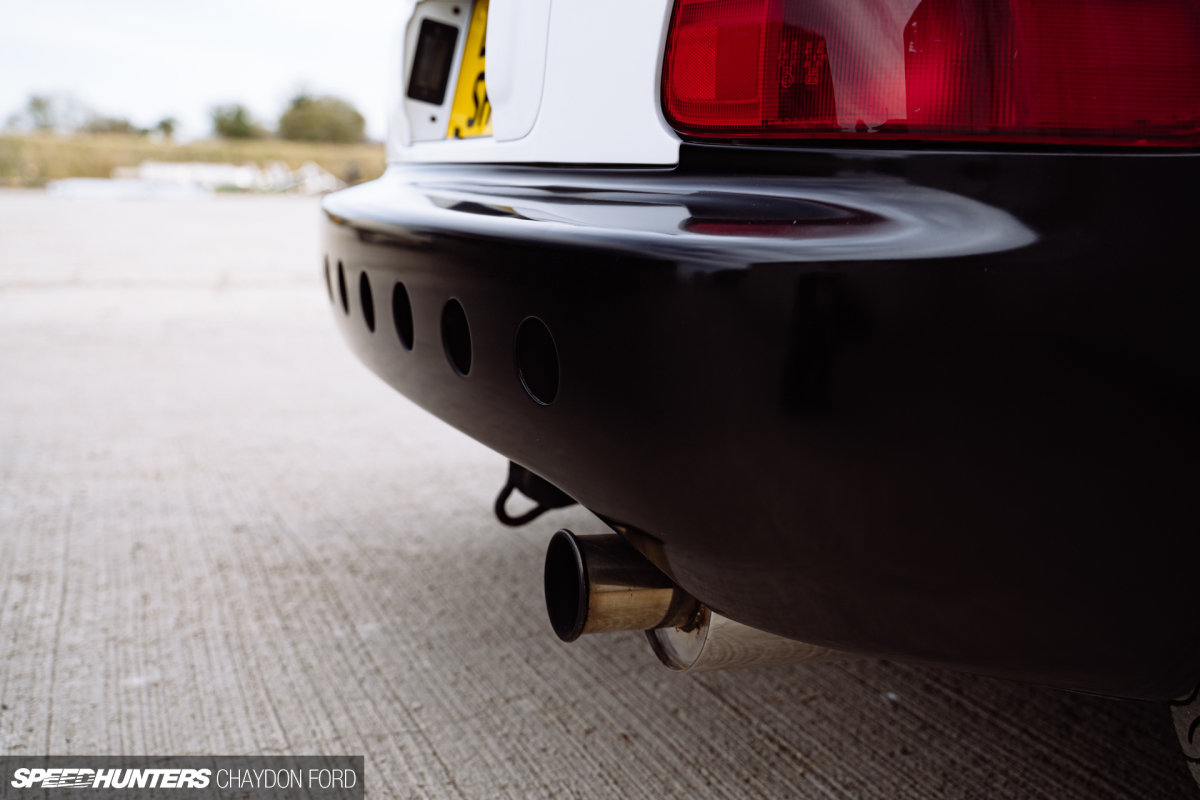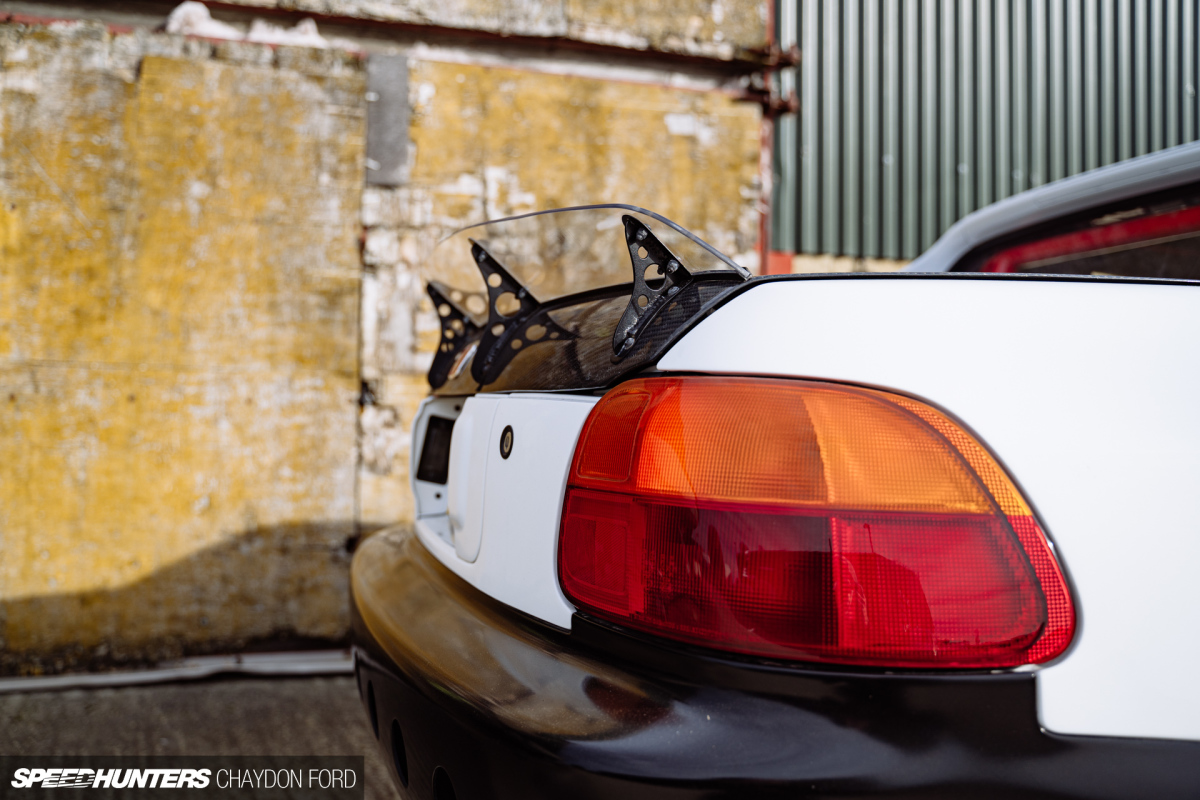 A plywood front splitter, custom aluminium side skirts, TVR Sagaris-style rear spoiler and generic kitcar mirrors round off the exterior. A full course of Hardrace suspension arms, Meister R coilovers, and DC2 Type R anti-roll bars and steering rack have considerably improved the Del Sol's handling.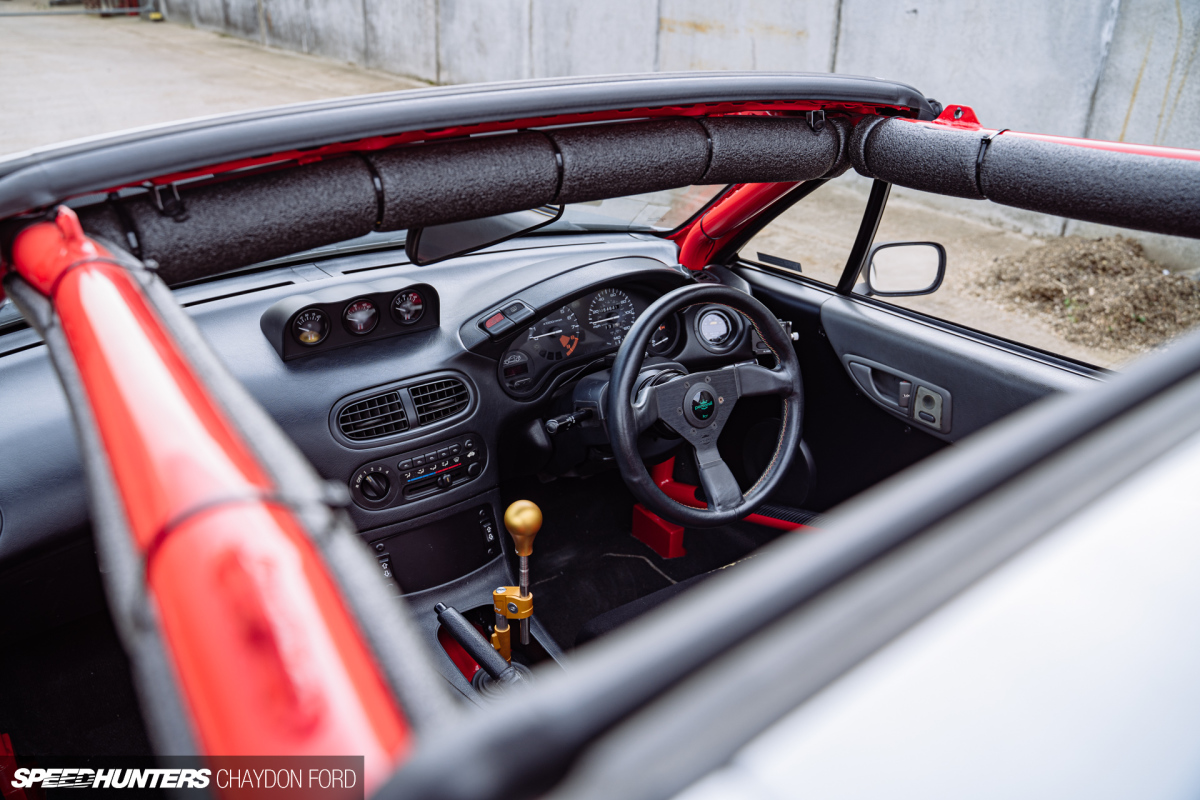 Moving inside, the challenge of having a full cage that's designed to not only fit in the space provided, but also provide clearance when wearing a helmet was taken on by Matt Urch at Urchfab. Matt skilfully met the brief, with the 6-point welded cage extending through to the rear struts and providing a mounting point for the targa roof, as the original brackets would no longer work.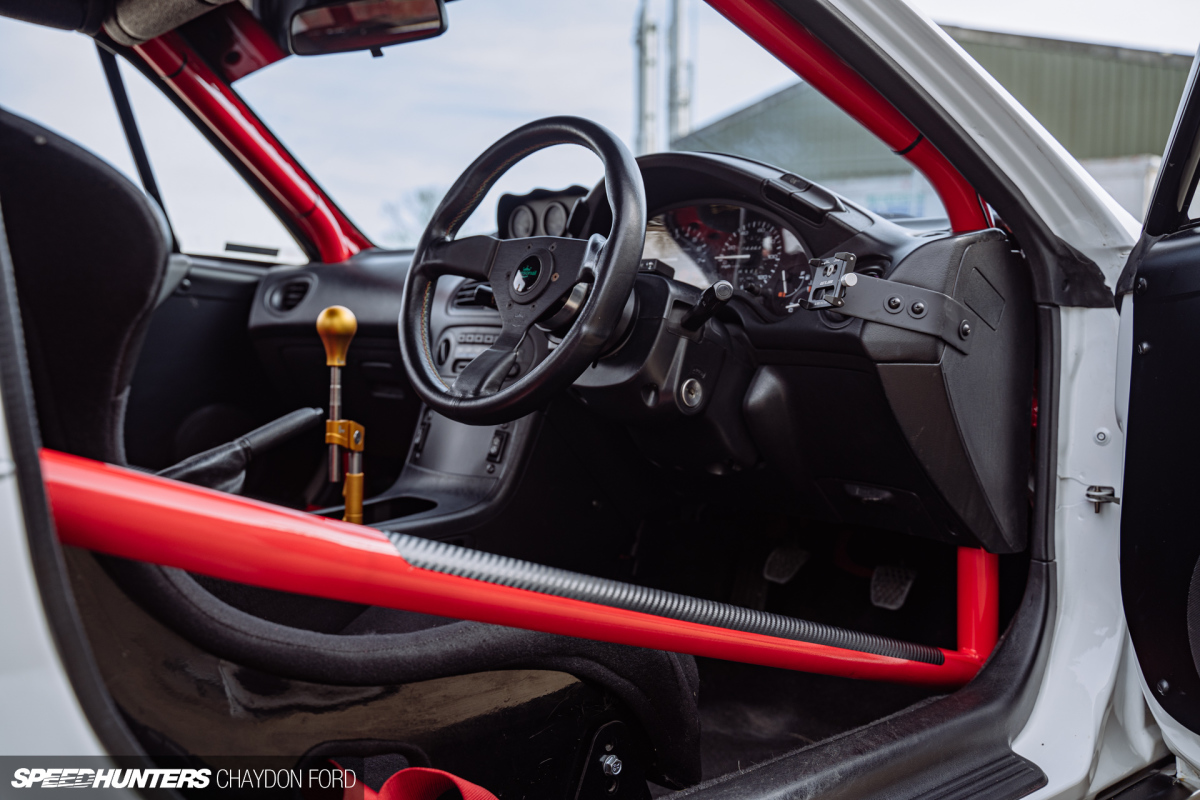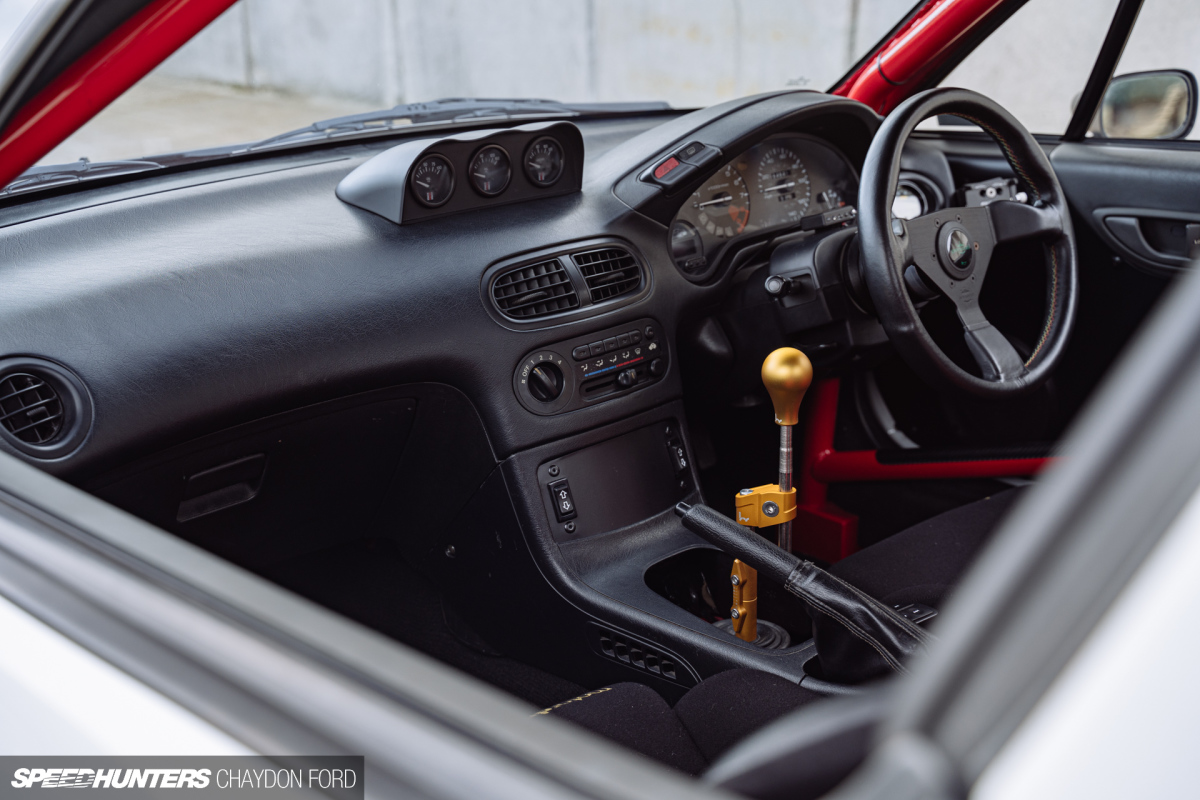 Motordrive bucket seats and TRS harnesses secure driver and passenger, with a Hybrid Racing shifter and Personal Kingston steering wheel serving as the other contact points. A Wilwood adjustable brake bias valve has been neatly integrated into the centre console, while a combination of Stack and AEM gauges monitor engine vitals.
The battery now lives behind the passenger seat and custom door panels replace the OEM items, with the window switches now relocated to the console.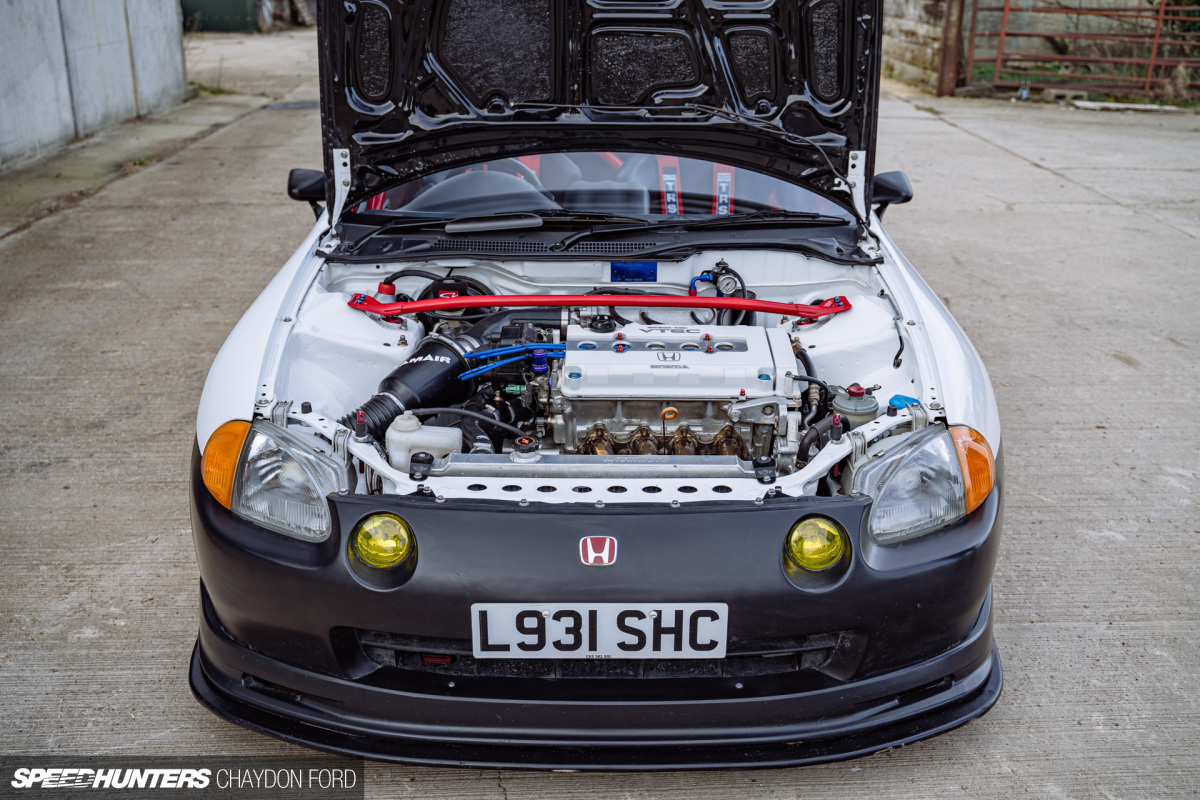 As with most projects, Rob's CR-X del Sol build has not been without its challenges. The biggest source of frustration during his ownership has been engines. Yes, plural. The factory-fitted B16A2 was perfect, but in the quest for more power, a built motor was purchased and Jenvey individual throttle bodies fitted, only for the setup to make less power than expected and suffer head gasket failure within 1,000 miles.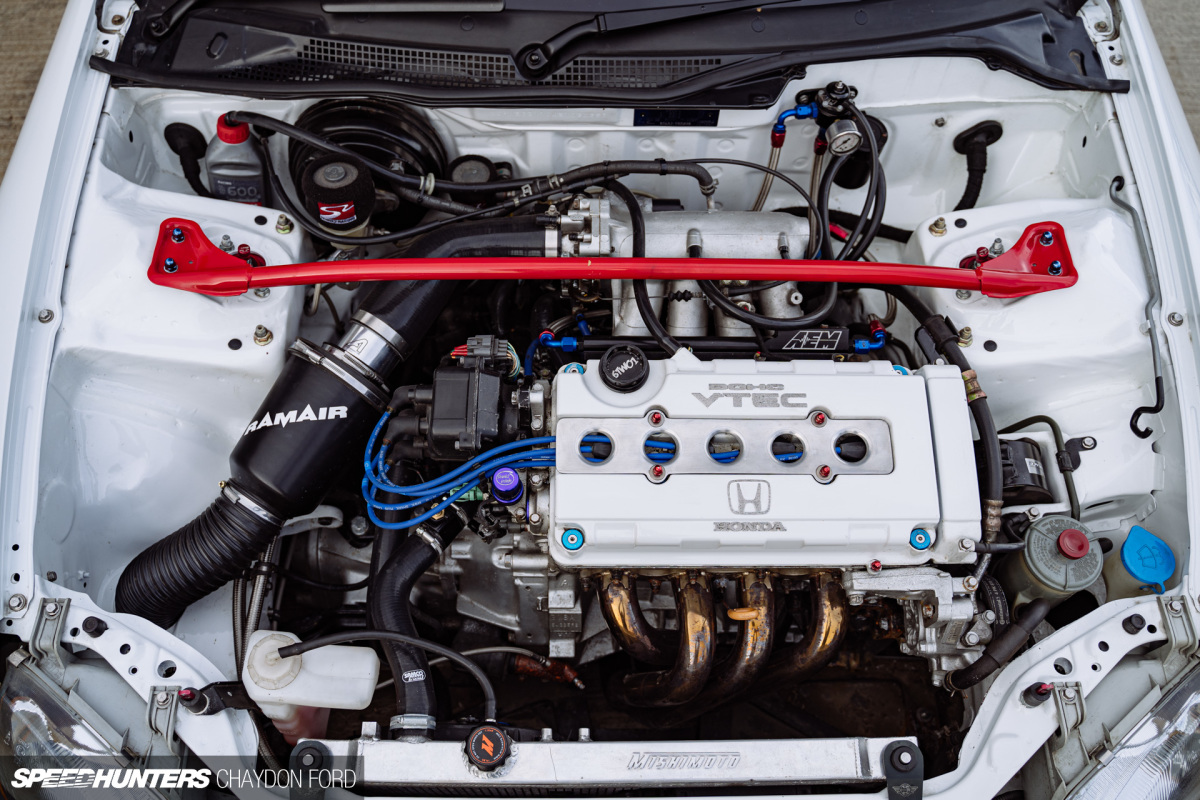 Understandably frustrated, the motor was stripped and all parts besides the cylinder head sold. The latter then received new parts before being fitted up to a fresh short block. This time the car didn't make it off the dyno, with issues causing bore and cam scoring and the motor binding when up to temperature.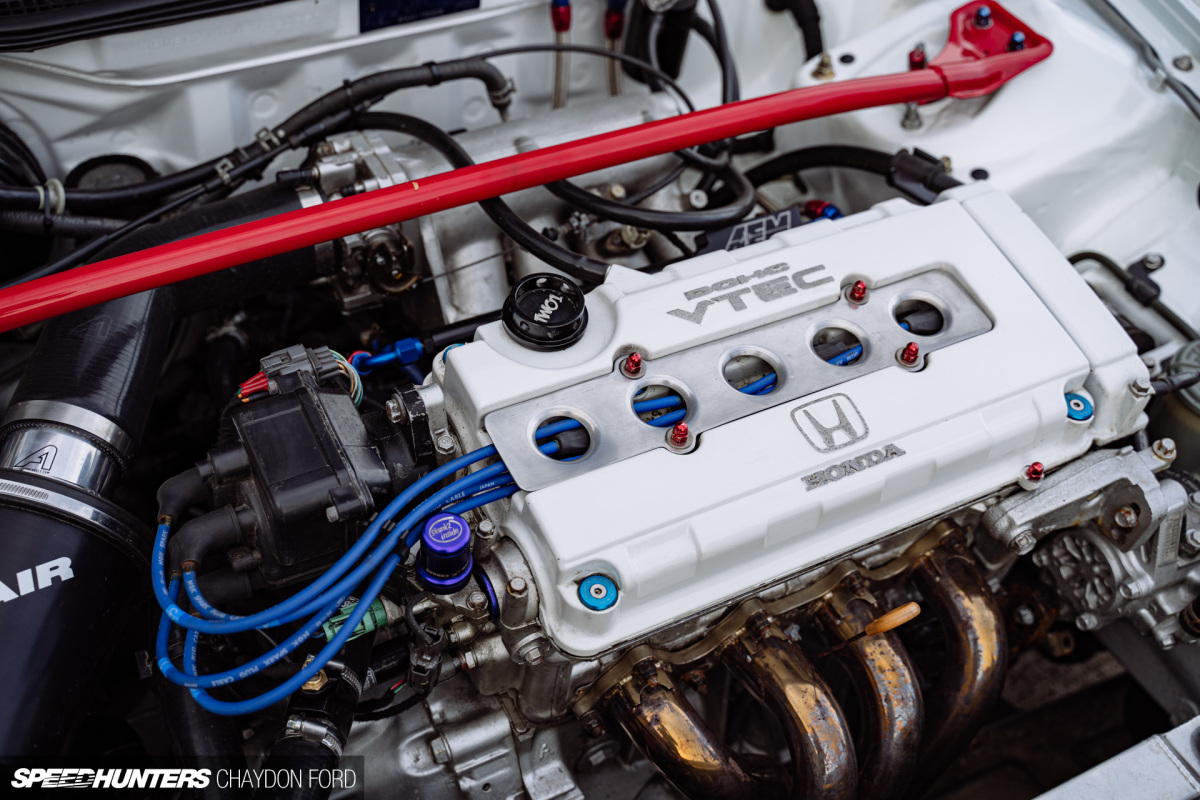 With a jerrycan of fuel and a lit match looking like a very likely prospect at this point, a respite was in order. The car was left untouched for the better part of a year. Going full circle, a JDM B16A (netting a 10 horsepower gain over the original B16A2) was eventually fitted to get the car running and useable, and that engine is still in the car today.
Why not K-series you ask? Simple answer was that replacing B-series for B-series was meant to be a straightforward swap, had it all worked first time around. Rob also favours the B-series' noise and more aggressive cam crossover compared to that of the K-series
While it may not have the headline power figures, stock reliability has meant less worries and in turn, more track time. The engine bay itself has received the same attention as the rest of the car, with the loom being relocated, the metalwork smoothed, and all ancillary components either refreshed, replaced or cleaned up.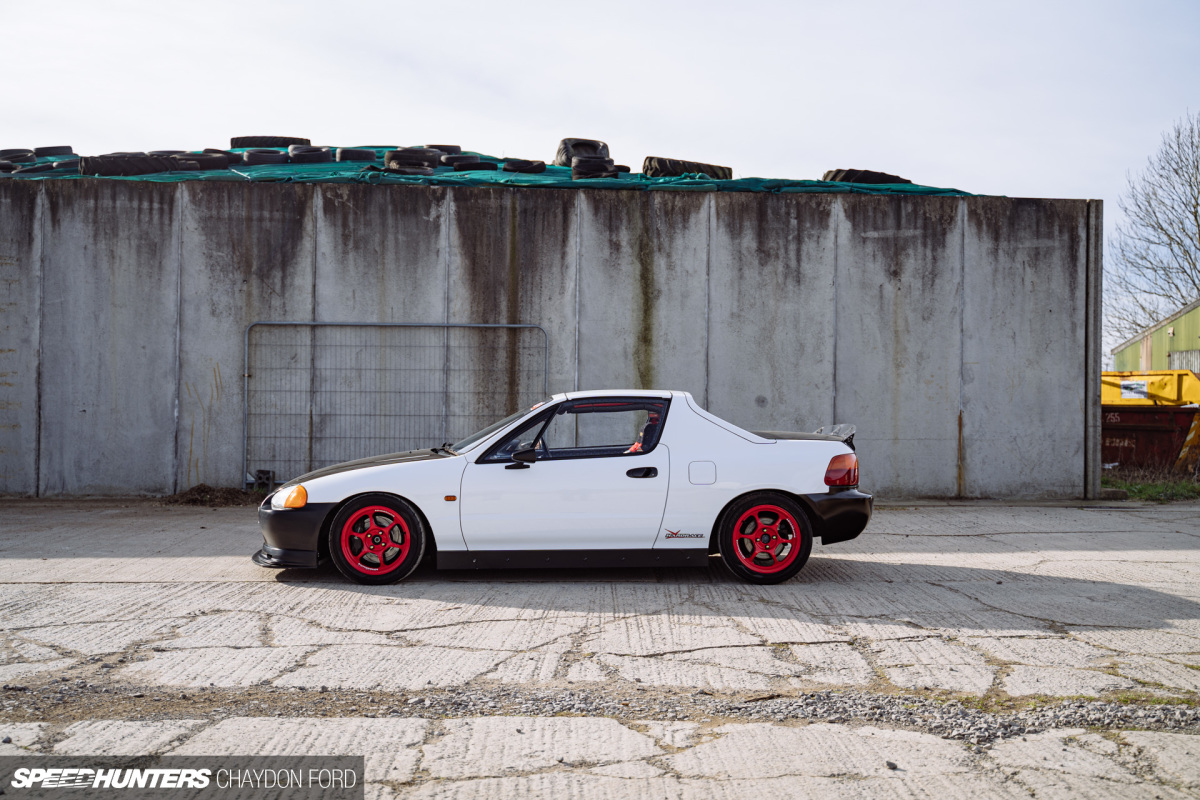 Rob's dedication to his car is a common thread amongst motoring enthusiasts. Part of owning a project car is overcoming adversity, and while there isn't always a happy ending, we persevere. All the late nights, skinned knuckles and depleted bank accounts seem to pale in comparison to when all aspects align and major milestones are achieved, the culmination being that first drive when everything works. Sometimes it just takes a little longer to get there.
Chaydon Ford
Instagram: chaycore
More stories from the UK on Speedhunters