The Fuji Motorsports Museum, a showcase of racing history, recently opened its doors to the public at Fuji Speedway.
After seeing pictures of the place online, I couldn't help but to drop by on a recent visit to Japan, and boy was the motorsports nerd inside me in for a treat.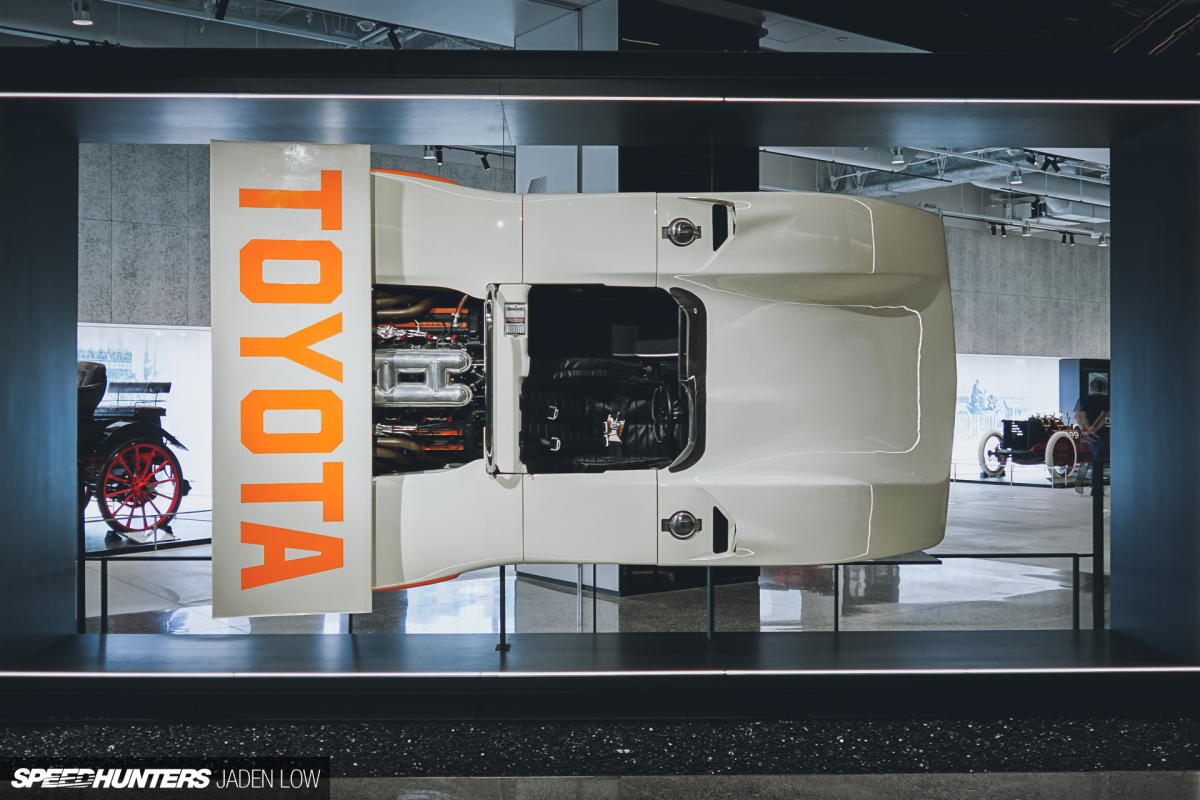 Located inside the Fuji Speedway Hotel, walking through the museum's entrance you're immediately greeted by one of Japan's most infamous race cars – the Toyota 7 Turbo – suspended on its side. The Toyota 7 project was jointly developed by Toyota and Yamaha in the mid-1960s to compete in the Japan Grand Prix and Can-Am series.
Towards 1970, the Toyota 7 project in its final form was an 800hp steroid on wheels, with bodywork that looked Flintstones-esque compared to today's prototypes. As powerful as that may be, the car proved too dangerous with its primitive aerodynamics, ultimately leading to the deaths of two test drivers and Toyota's brief denial of the accident's existence. Talk about a striking entrance.
The museum's first floor is laid out with select landmark pieces of motorsports history, with each step transporting you from pre-war racing history to modern motorsports.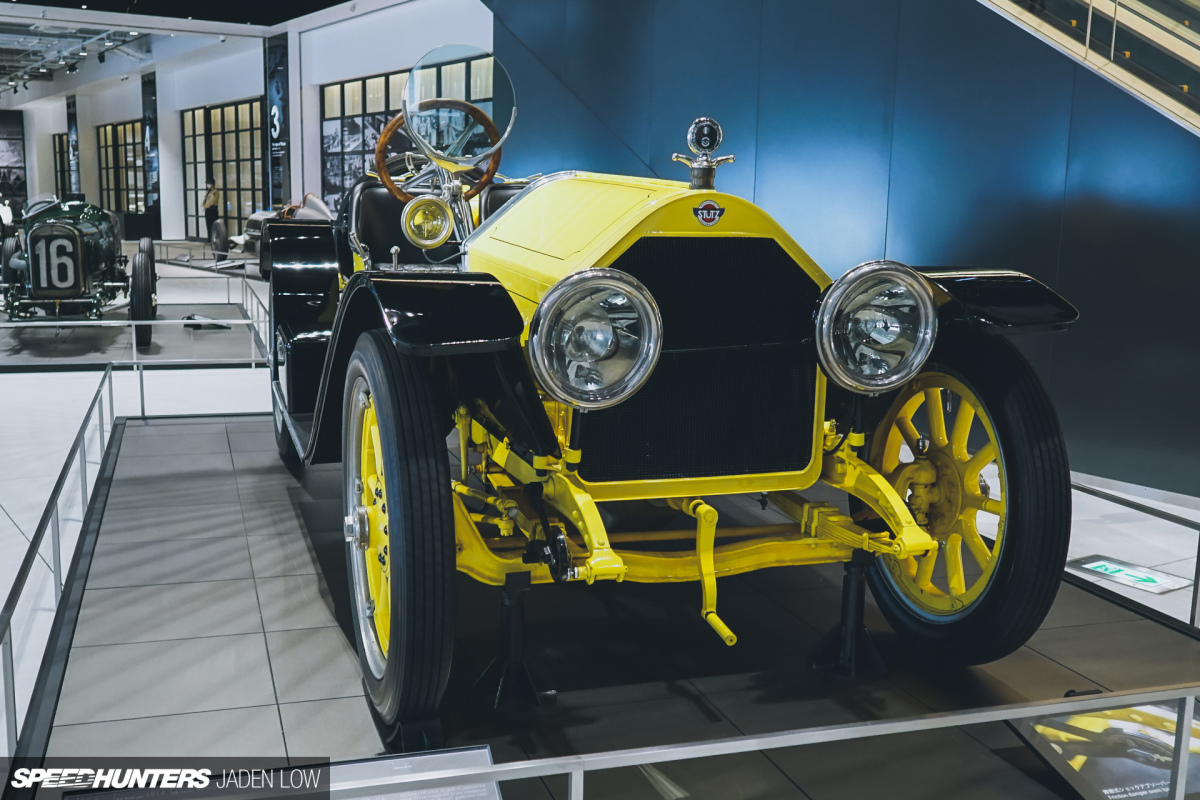 Sitting in a row of pre-war race cars was the 1911 Stutz Bearcat. The car was designed, built and then tested while racing, managing a respectable 11th out of 40 for what was the first Indy 500. The car then went on to win 25 out of 30 races it entered in 1912, a victory rate only matched by a few cars since.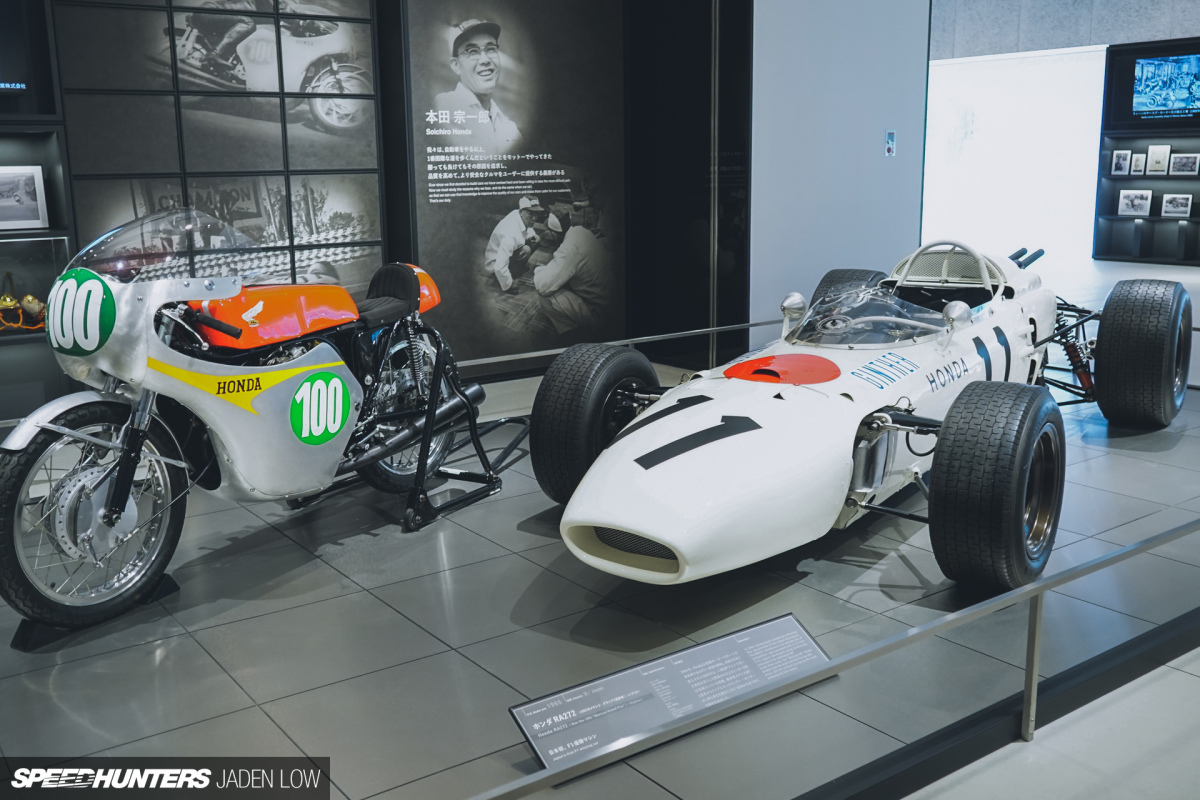 Round a corner sat a Honda RA272, Japan's first F1 car to take the checkered flag. The RA272's 1.5L V12 engine sang at 13,000rpm during Japan's first victory in the 1965 Mexican GP, and paved the way for Honda's early involvement in F1 up until 1968 when the automaker took a break to focus on road cars.
Fun fact: Honda's Type Rs are always available in Championship White as a tribute to the Honda RA272.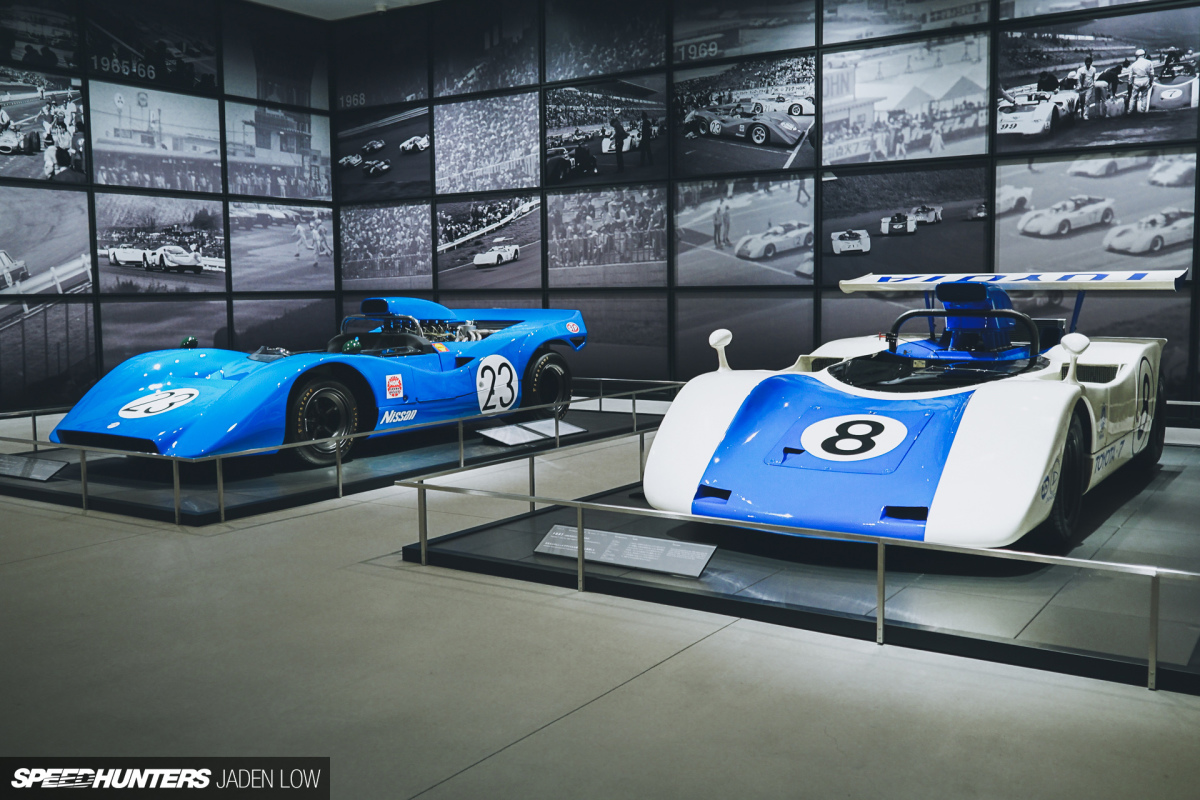 The first floor ends with the 1969 Japan Grand Prix display. At the height of sports car racing in Japan, the Japan Grand Prix series ran from 1963 to 1969 with modified Can-Am and Group 7 cars taking main stage. Towards the tail end of the series, cars were making power north of 600hp with criminally light bodies. These were amongst the most powerful and fastest cars racing in the world at the time.
Nissan was top-rank in those days, with their R380s, R381s and R382s taking the 1966, 1968 and 1969 Japan Grand Prix titles respectively. Locked in the title dogfight was Toyota and their Toyota 7 project, culminating in the monster Toyota 7 Turbo set for a debut in 1970. Nissan had the newly-developed, twin-turbo R383 ready to go as well, claiming some 900hp in a 600kg shell.
However, those previously mentioned tragic events led to Toyota's withdrawal, and with Nissan's shifting corporate focus towards safety and cleaner emissions, the R383 never had the opportunity to throw-down with the Toyota 7 Turbo, marking the end of a chapter in Japanese sports car racing.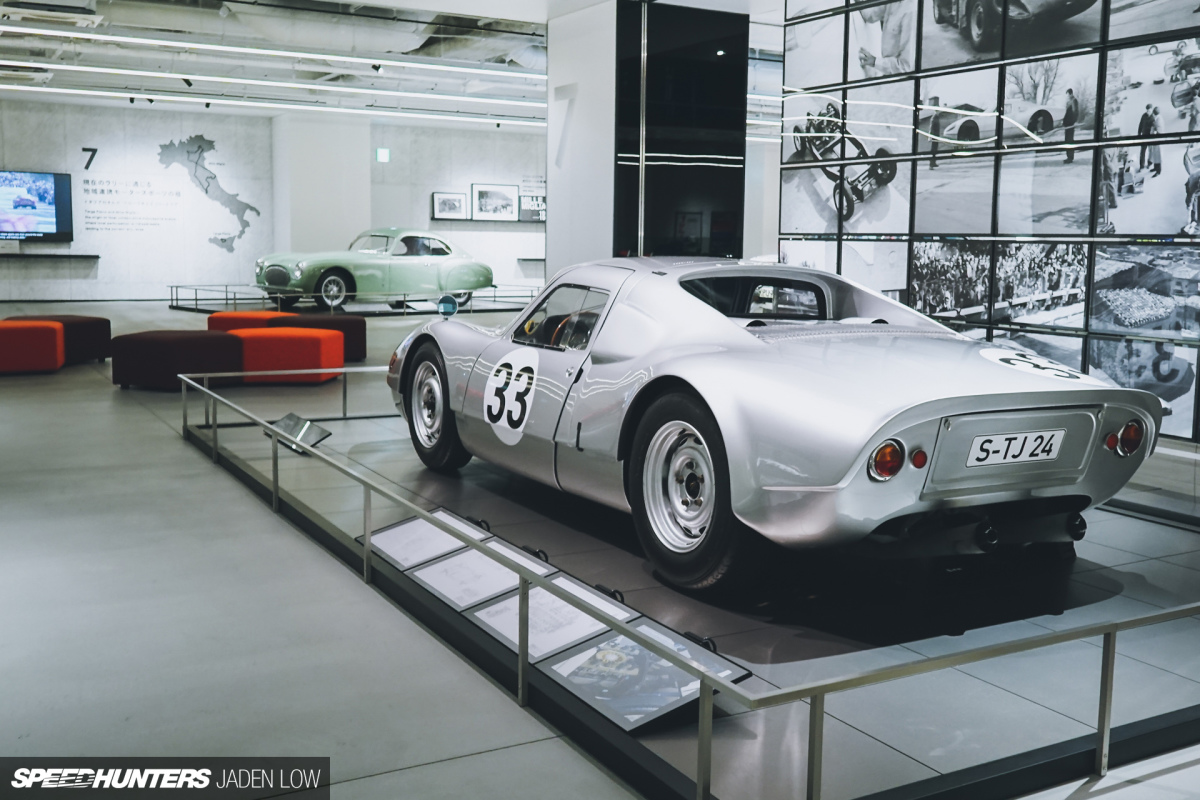 Once the elevator door opens for the second floor, you'll find a Targa Florio-competing Porsche 904 GTS. The car sat so low and was so small that it barely took up any floor space!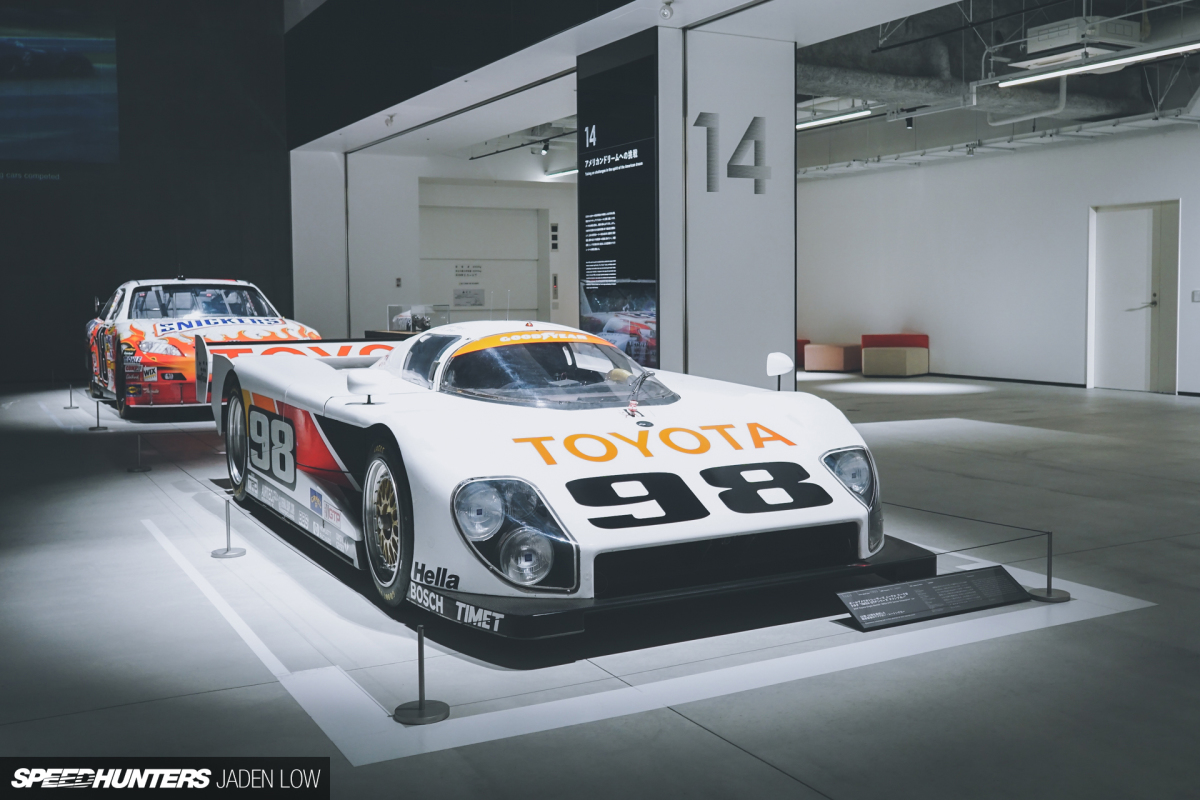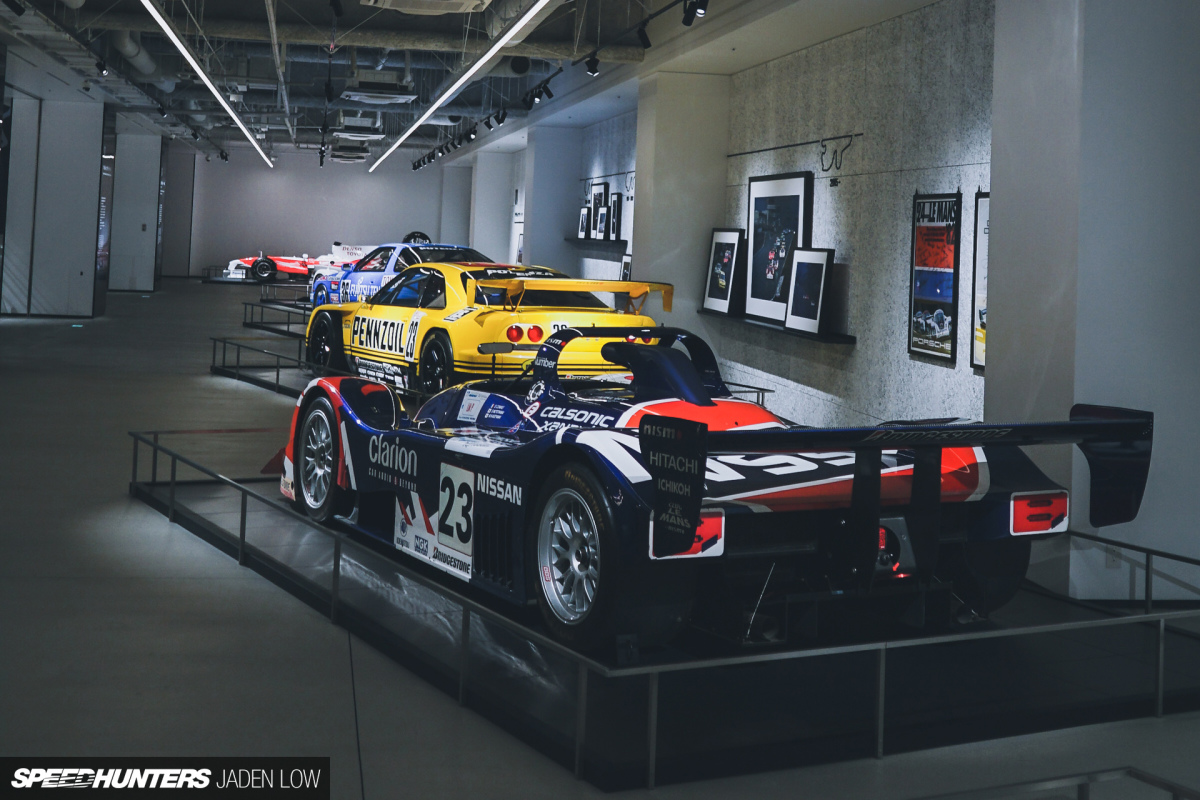 This floor boasts many notable race cars from multiple disciplines – NASCAR, WRC, IMSA, Le Mans and more. There is plenty for the casual nerd to soak in, with each car's story written on a plaque in front of it.
Seeing this Pennzoil R33 GT500 brought back some early PlayStation memories. That's where many of us outside of Japan were first introduced to the JGTC and Super GT and some of the most impressive racing machines ever created. The bright yellow livery stood out the same way as it did on my CRT TV screen growing up, and it was awesome seeing one of my hero cars in real life.
Speaking of heroes, however…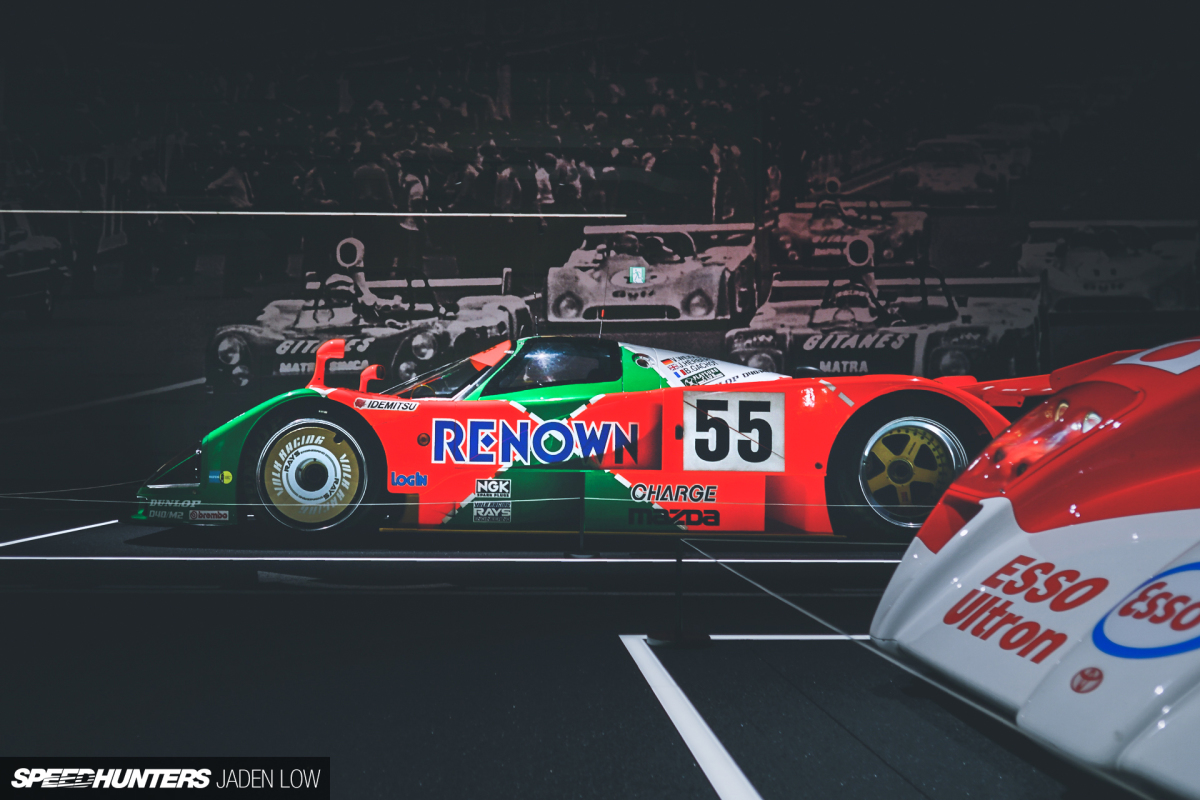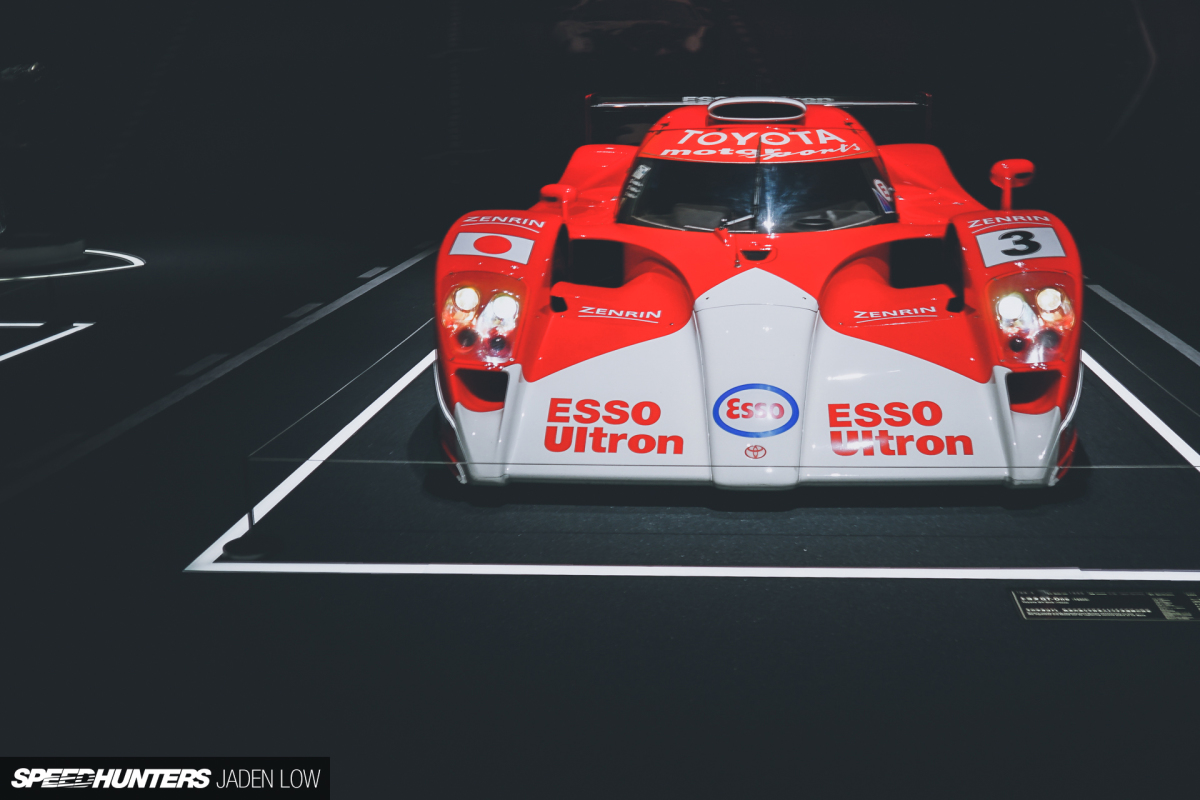 Towards the far end of the second floor, and behind a thin black film which what looked like a loading screen, lay two very special cars, both for me and for Japan: the Mazda 787B and the Toyota GT-One.
I'm not going to lie when I say that knowing these two cars – the 787B in particular – were on display in the museum was a major draw factor for me. Two of the biggest efforts in Japanese sports car racing and cars that I have heard and read so much about sat right in front of me, one a Le Mans winner and one almost – a feat that was only repeated by Toyota in 2018 with the TS050.
This was bucket list material for me. The screaming 4-rotor R26B put the rotary engine on the global stage when the 787B won Le Mans in '91, and is without doubt a major contributor to the cult popularity of rotaries today. At the very least it was to me; it's a big reason why I drive a rotary.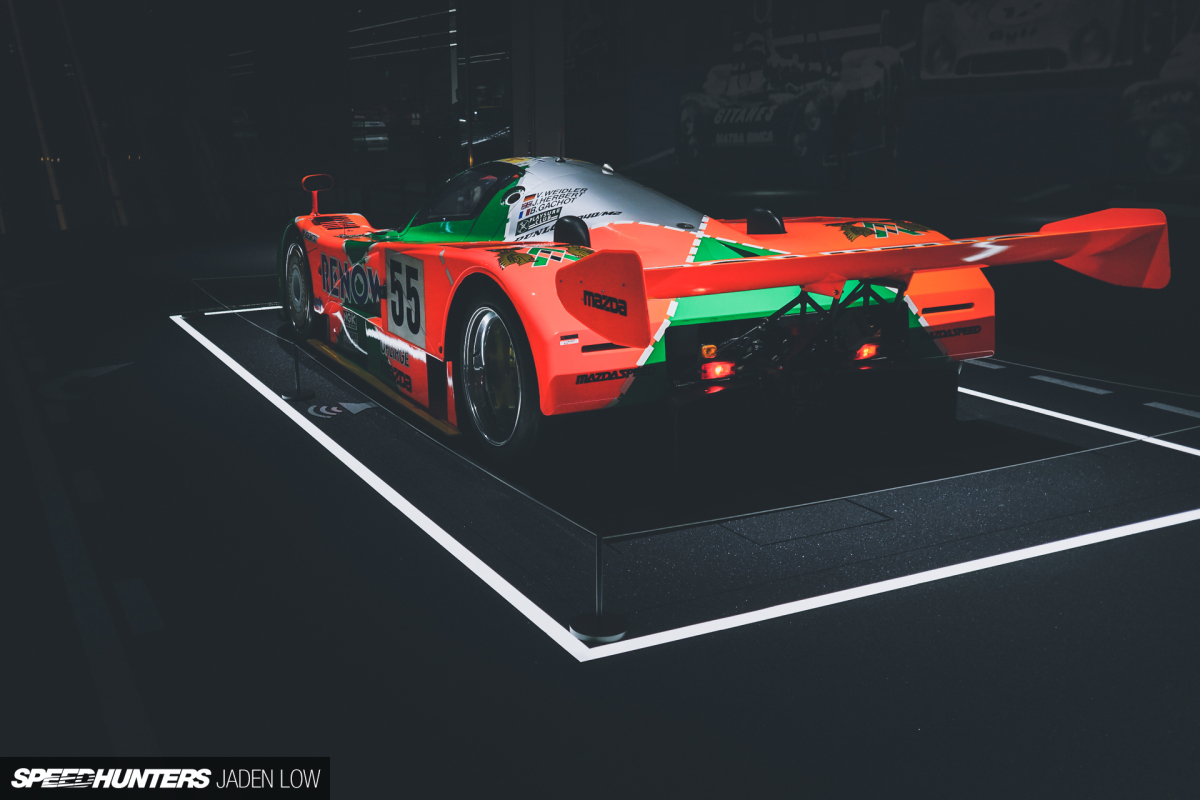 Albeit a replica (the real race-winning #55 sits in Mazda's museum in Hiroshima), this and the Toyota GT-One are fitting center pieces at the Fuji Motorsports Museum as two of Japan's all-time race car greats.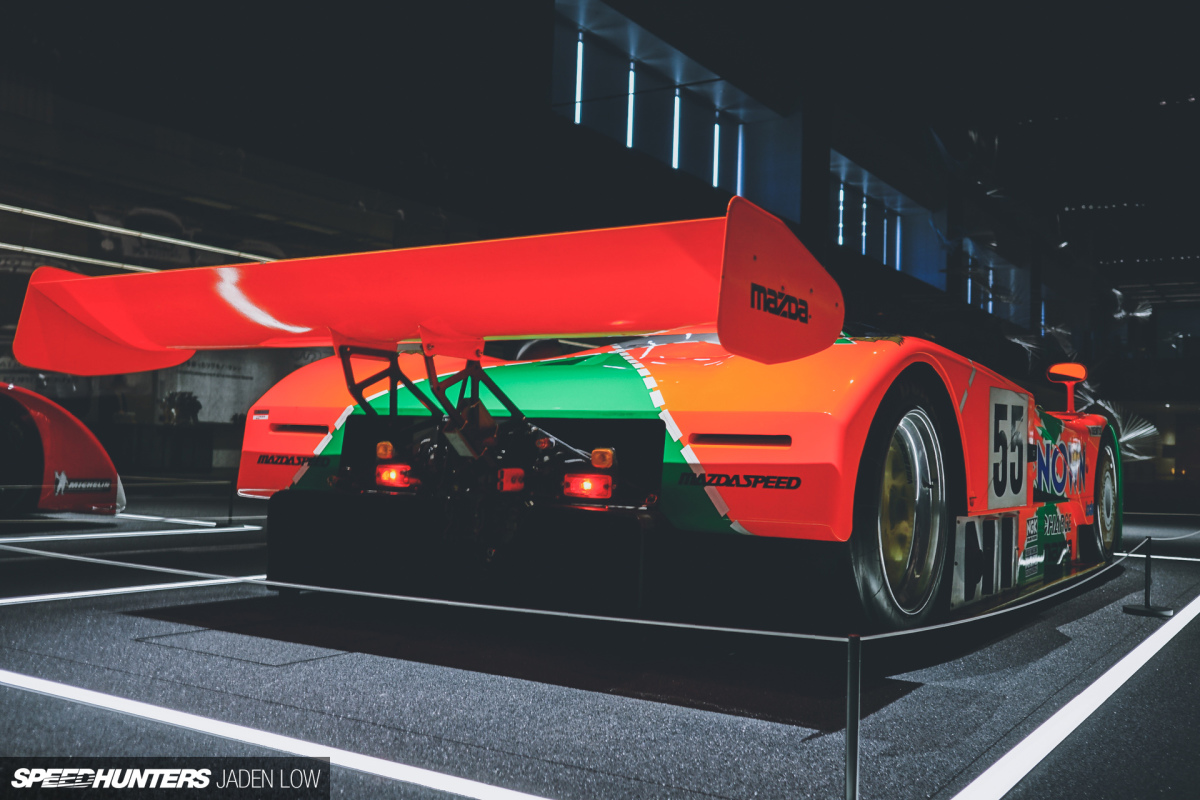 The great thing about the Fuji Motorsports Museum is that it walks you through time, displaying a variety of motorsports history, not confined to a single manufacturer. Not often would you see a Mazda 787B in the same building as a Stutz Bearcat.
The museum serves as a celebration of racing and the groundbreaking engineering feats that accompany the spirit of competition. I highly recommend giving a visit if you're a motorsports nerd. I certainly did not regret it!
Jaden Low
Instagram: drivejdn
How To join the IATS program: We have always welcomed readers to contact us with examples of their work and believe that the best Speedhunter is always the person closest to the culture itself, right there on the street or local parking lot. If you think you have what it takes and would like to share your work with us then you should apply to become part of the IAMTHESPEEDHUNTER program. Read how to get involved here.