BMW's current-generation M3 and M4 are angry, violent machines capable of borderline terrifying turns of speed. It seems unlikely that anyone who has had the chance to do some hard driving in an M3 Competition would ask for a still-more-hardcore version, but that isn't stopping BMW from giving us one. Enter the 2024 BMW M3 CS, which debuted on Tuesday and promises a lighter, stronger and faster four-door M-car.
Now, looks aside, the current M3 is an awesome car. It largely rectifies any issues I had with the previous version. A big part of that comes down to the addition of available all-wheel drive and a conventional automatic transmission rather than a dual-clutch auto. I know, both of those sound like downgrades, things that would dumb down the driving experience, but they actually make the car way faster on real roads, not to mention generally nicer to live with. That's why the CS is rad, because it uses the M3 Competition xDrive as a base and then turns the wick way up.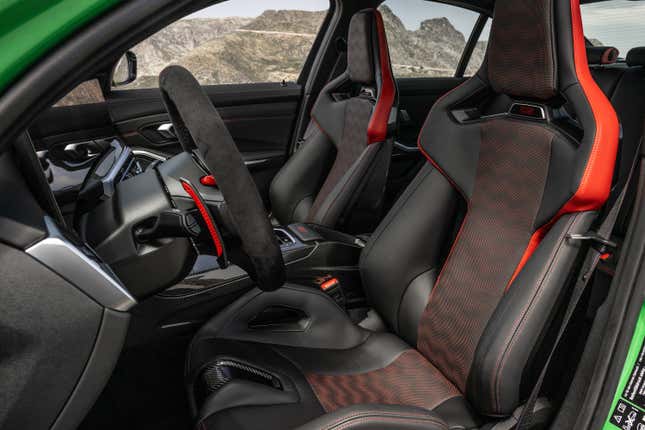 As part of its plan to ratchet up the intensity on an already intense car, BMW has gone gorillas on the 3.0-liter turbocharged inline-six, increasing the boost to a borderline rude 30.5 psi to net a 40-hp bump over the M3 Competition, for a grand total of 543 ponies. The peak torque figure of 479 lb-ft comes in at 2,750 rpm and holds all the way to 5,950 rpm. The volks in Munich claim this is enough to shove the M3 CS to 60 mph in just 3.2 seconds and an electronically limited top speed of 188 mph.
Adding power is one thing, but losing weight is the best way to increase a car's performance. To that end, BMW has fully embraced carbon fiber-reinforced plastic (CFRP), using it in the CS's roof, hood, front splitter, front air intakes, exterior mirror caps, rear diffuser and rear spoiler. The interior uses it, too, in the center console, shift paddles and some trim pieces. The profoundly uncomfortable M Carbon Bucket seats are now standard equipment, as is a titanium rear muffler, which BMW claims saves around eight pounds. BMW says the CS is approximately 75 pounds lighter overall than the regular M3 Competition xDrive.
G/O Media may get a commission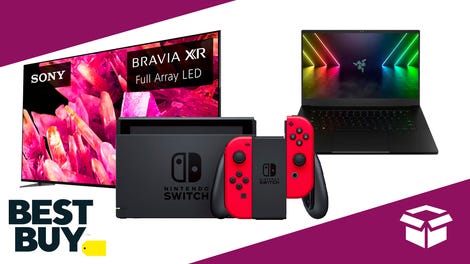 Three Day Sale!
Best Buy – 3-Day Sale
Big sale! Three days only!
Best Buy's exclusive three-day deal touches every category sidewide. If there ever was a time to buy some tech, it's now.
The rest of the car is pretty much standard M3 Competition, which is to say pretty nice, and while the list of standard go-fast parts is longer, things like carbon ceramic brakes and Michelin Sport Cup 2 tires are optional extras. That might seem reasonable, except that the CS adds a whopping $37,095 to the price of the M3 Comp xDrive on which it's based — or approximately one GR Corolla, pre-dealer markup — for a grand total of $119,695, including a $995 destination fee.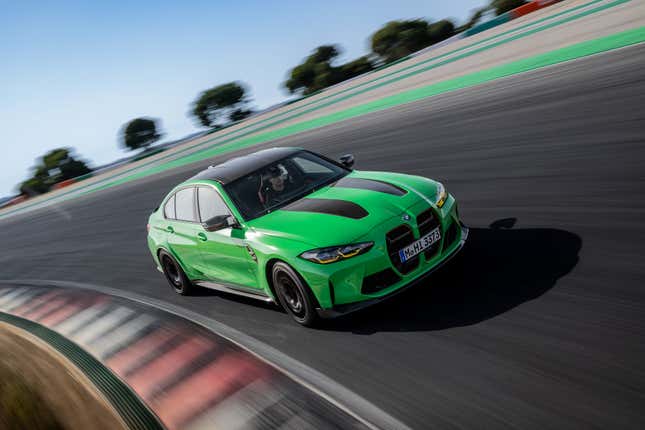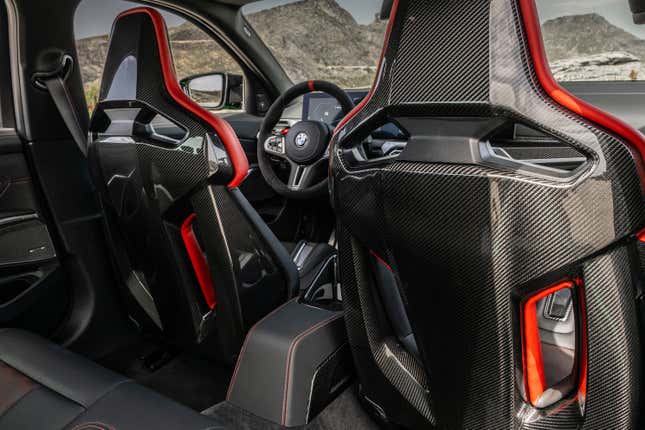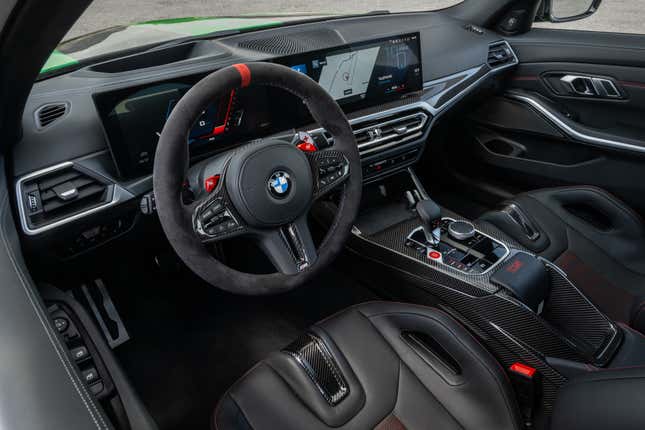 In case you missed it: