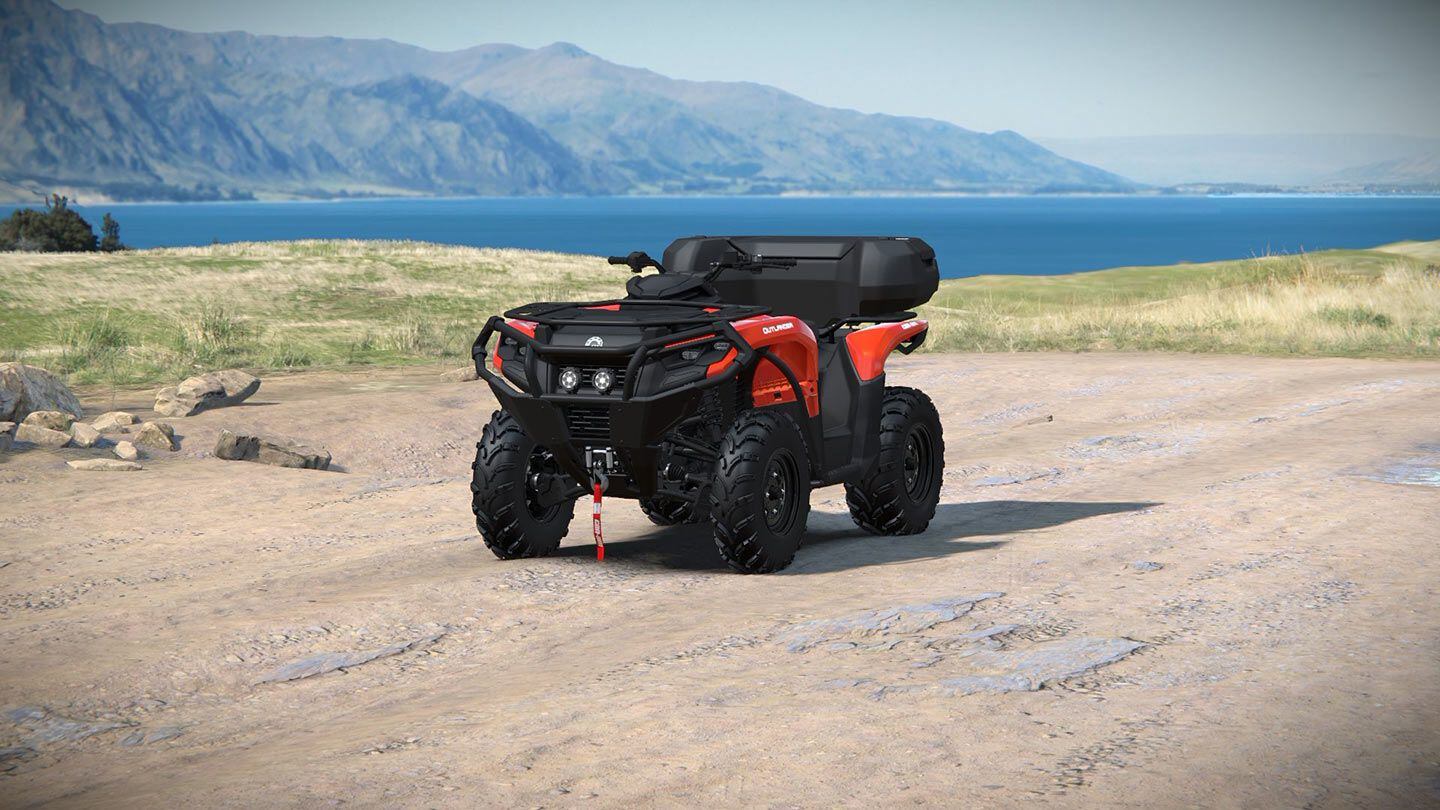 Can-Am's configurator is an easy way to kill time while dreaming of fun on the trail. (Can-Am/)
Mid-bore ATVs are the new craze in the four-wheeler world. More affordable and easier to ride than their big-bore brethren, it's easy to see why people are flocking to rigs in the 400–700cc range. Can-Am is capitalizing on this with the new-for-2023 (2023.5, for those interested in model year technicalities) Outlander 500, 700, and Pro. Daydreaming of throwing a leg over these new quads, we turned to Can-Am's configurator.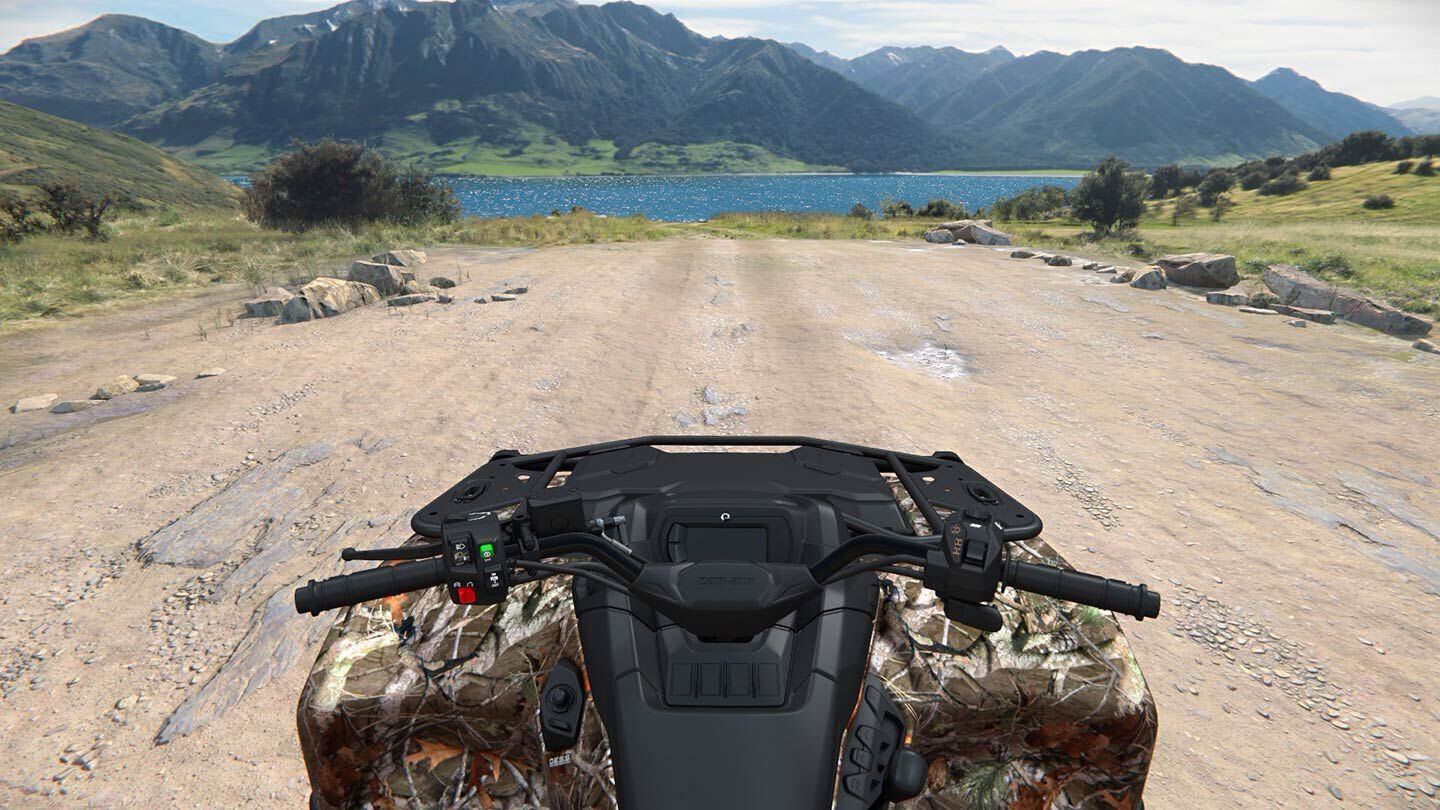 Can-Am knows how to whet our appetite. (Can-Am/)
The new Outlanders are promising. A single-cylinder 650cc Rotax engine powers the line, with the 500 and Pro HD5 running a detuned, 40 hp version of the 700 and Pro HD7′s 50 hp mill. An all-new chassis that's 35 percent lighter helps with maximizing weight, strength, and efficiency, and there's full-length, 7/32-inch skid plates to protect it and the vitals. Among countless other upgrades, revised styling that aligns the mid-cc runners with the big-bore Outlander and Renegade models rounds out the package. The outgoing Outlander was great, and this one promises to be even better.
It's only appropriate that Can-am's new build-and-price tool is excellent as well. Don't judge a book by its cover though: The somewhat cartoonish appearance betrays the extensive degree of detail and depth present. You can add a plethora of accessories to a given machine, view it in full 3D, sit behind the handlebars, and price things out based on preference and budget. The water in the background lake even glimmers in the sunshine.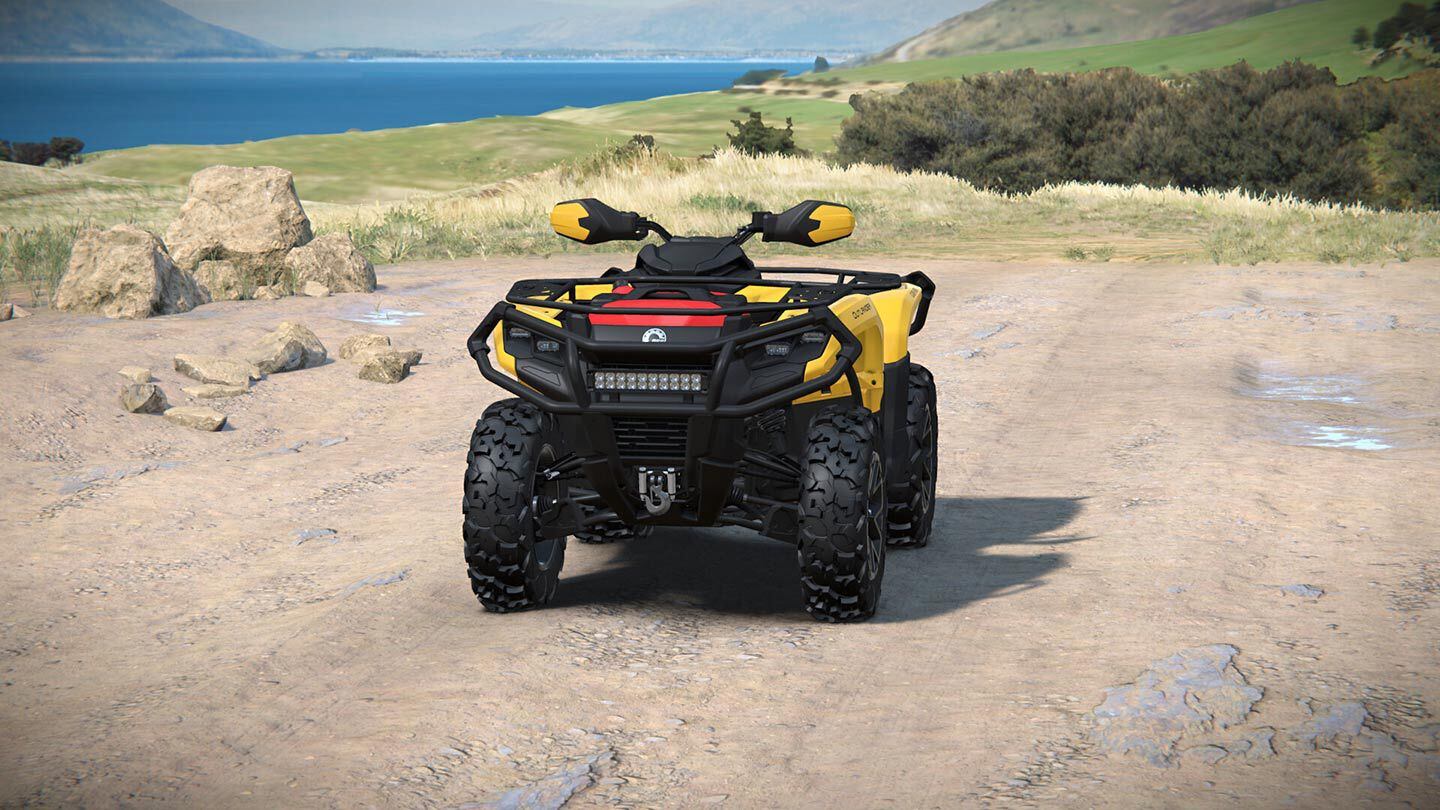 Full output from the 650 surrounded by bright yellow paint. Just as Can-Ams should be. (Can-Am/)
With plenty of UTVs around to handle work duty, we'd spec our Outlander to optimize its fun quotient. That means going for the recreation-oriented Outlander XT 700 to start, and opting for the hot Neo Yellow paint. Then it's to the catalog of accessories to better outfit the machine for trail, rock, and mud riding. Our virtual money checks the boxes for additional armor, lighting, and storage for extra fuel. Simple but purposeful, and careful to not undo some of the R&D team's work in lightening the machine for improved performance. We want that new thumper to thrive, after all.
The new Can-Am Outlander is available starting this March, with pricing beginning at $5,999 for the two-wheel-drive 500. Of course, we managed to tack a pretty penny's worth on top of our XT 700′s $9,799 MSRP. The sky's the limit with the various trims and the company's configurator. What will your Outlander look like?
Want to stay up to date on the latest UTV Driver news and reviews? Sign up for our weekly newsletter!