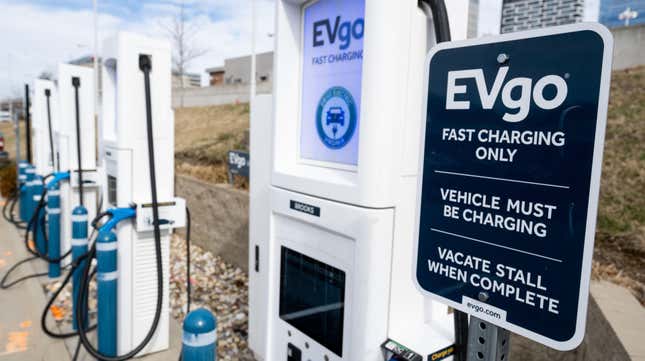 The adoption of electric vehicles in the United States is lagging behind expectations in sales numbers and opinions of buyers. The current state of the country's charging infrastructure is one factor that dissuades potential buyers. However, the federal government is spending billions on building new EV chargers across the country. But when will they be just as abundant as gas stations? According to Cathy Zoi, CEO of charging infrastructure company EVgo, we're at least heading in the right direction.
New York Joins California, Banning Non-Electric Vehicles After 2035
In case you missed it:
In an interview with Yahoo Finance, Zoi said, "So it's in the early moments that government policy, government incentives can help build that bridge for capital markets to create that confidence, to invest in this infrastructure, that will be absolutely essential going forward." Federal funding would be a catalyst for further private investment into EV charger construction. The more expansive the national network becomes, the more comfortable Americans will become with buying electric vehicles.
According to the White House, there are over 130,000 public chargers across the entire country, and the federal government has plans to build 500,000 more by 2030. While those numbers would make a dramatic difference in how the American public perceives electric vehicle ownership, it would still fall short of being as notably abundant as gas stations. For reference, the American Petroleum Institute says there are over 145,000 gas stations in the United States. With an average of nine pumps per station, there are around 1.3 million gas pumps nationwide.
G/O Media may get a commission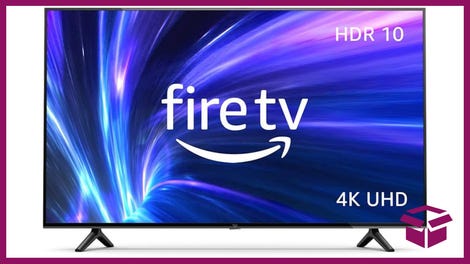 42% Off
Amazon Fire TV 50″ 4K Smart TV
Incredible visuals
This smart TV has access to a wide array of streaming services, all of which are easier to navigate, has 4K visuals for a stunning picture, and comes with an Alexa Voice Remote too.
While 2030 likely won't be the year that the number of chargers matches gas pumps, it will still be an impressive reference point for charging infrastructure growth. Over seven years, the national charging network will go from a tenth of the size of the gas station network to almost half.