Fun First
You join me in Dover on England's southeastern shoreline, after just having gone through passport control. It's 6:30am on Saturday morning, and in standard European road trip fashion my friends and I are each operating on a solid four hours of sleep.
I was never supposed to be part of this group adventure, as during its planning my passport was at the Polish embassy being renewed. Their service level agreement for me getting my little red book back spilled over the trip's travel dates, which were booked around cheapest ferry prices money could find. And that, was that.
Until, to my surprise, an email notification came through informing me that my passport was ready for collection two days before departure. There is a car god out there, and this weekend they wanted myself and you readers involved with the fun. So, allow me to set context…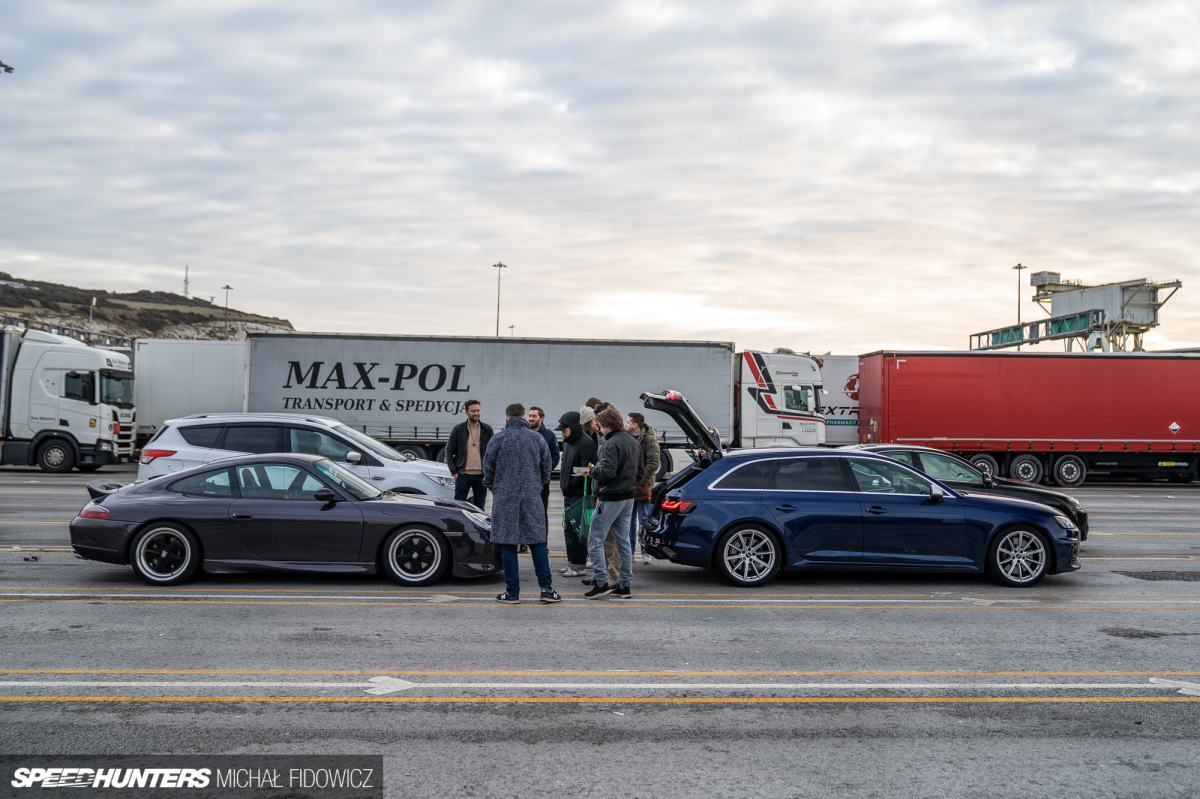 My friend Andy, who I've known for a month or so, found an £80 weekend return ferry across the English Channel. He pulled together his car-enjoying pals – a group of which I am lucky enough to be part of – with the idea to drive from Bermondsey in South East London to the middle of Paris for an evening of red wine with a side of steak and frites. Sunday morning was left alone for a rather notorious car meet and a general wander around the French capital, before the motorway stint home on Sunday evening. Simple stuff.
This gave us the whole of Saturday to find the most exciting set of roads we could possibly find to get from Calais to Paris.
When you talk to people about great European driving roads, the north of France never really comes up in conversation. I think this is partly down to our brains naturally gravitating to somewhere a bit sexier and more hilly. Think the Alps, Germany's Black Forest, and the Scottish Highlands etc.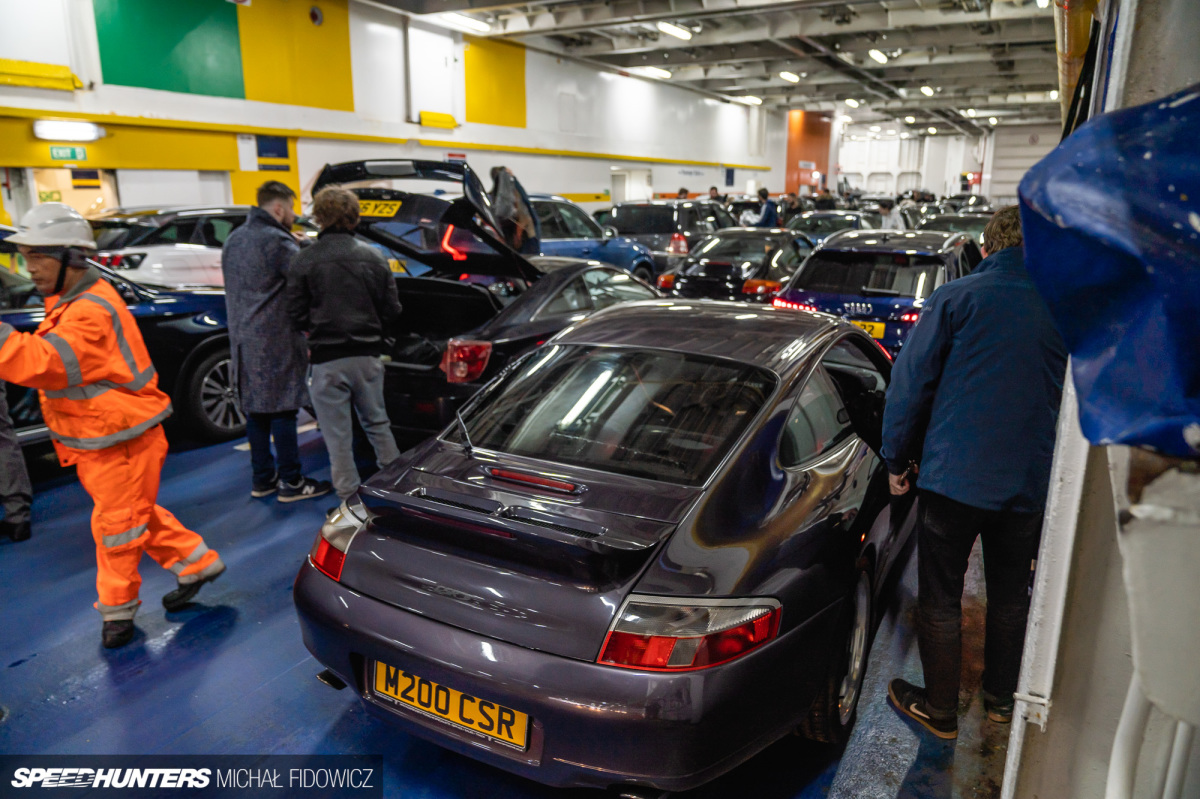 We were hopeful and excited though, and rightly so. We had the right tools for the job: an Audi RS4 driven by convoy leader Harry, a 996 Porsche 911 Carrera 2 driven by my very good friend Ghaleb, and the underdog of the trip, a Toyota Celica GT driven by my other good friend Chris.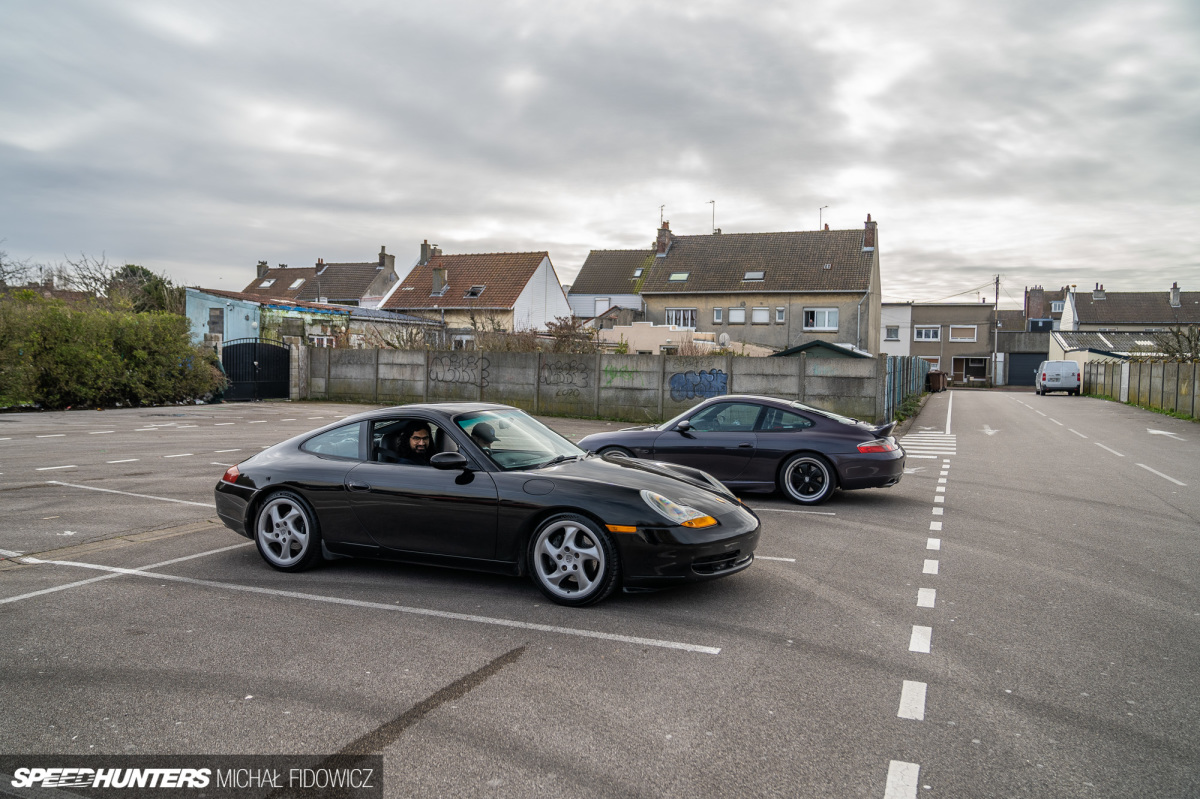 The fourth vehicle in our group was one that some of you showed much interest in during my recent MICOL meet story here on Speedhunters. Seb's recently-acquired 996 Porsche 911 CSR is a Clubsport-inspired, more hardcore take on the standard 996, put together by Porsche specialist RPM Technik.
Seb had only owned the car for two weeks, so the adventure was as much a learning curve for him as it was a driving adventure for all of us.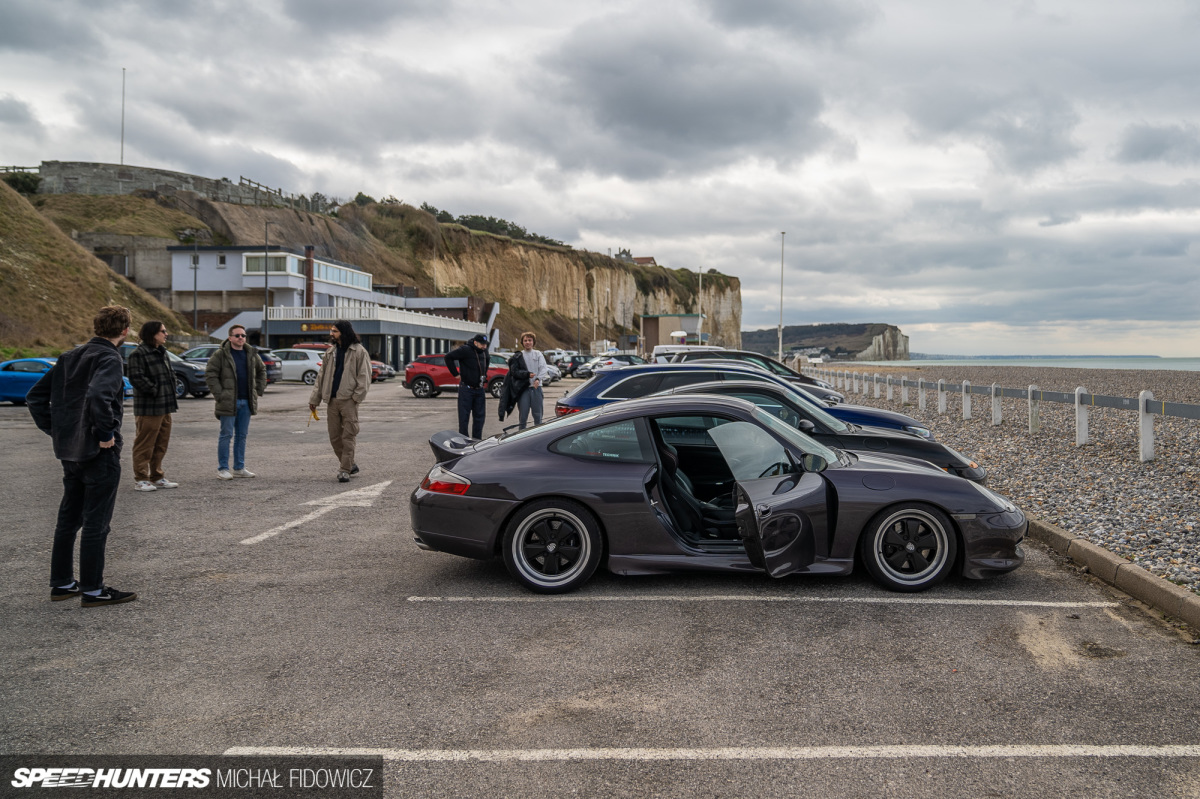 Being the latecomer to the group, I played the role of passenger princess photographer, documenting the journey and hopping about from car to car selfishly getting a taste of what each one had to offer via the shotgun seat.
The first stint in the all-round perfect RS4 was just on the motorway, reminding me how refined and outright fast modern performance cars are. A real change from the old BMWs I'm used to spending time in.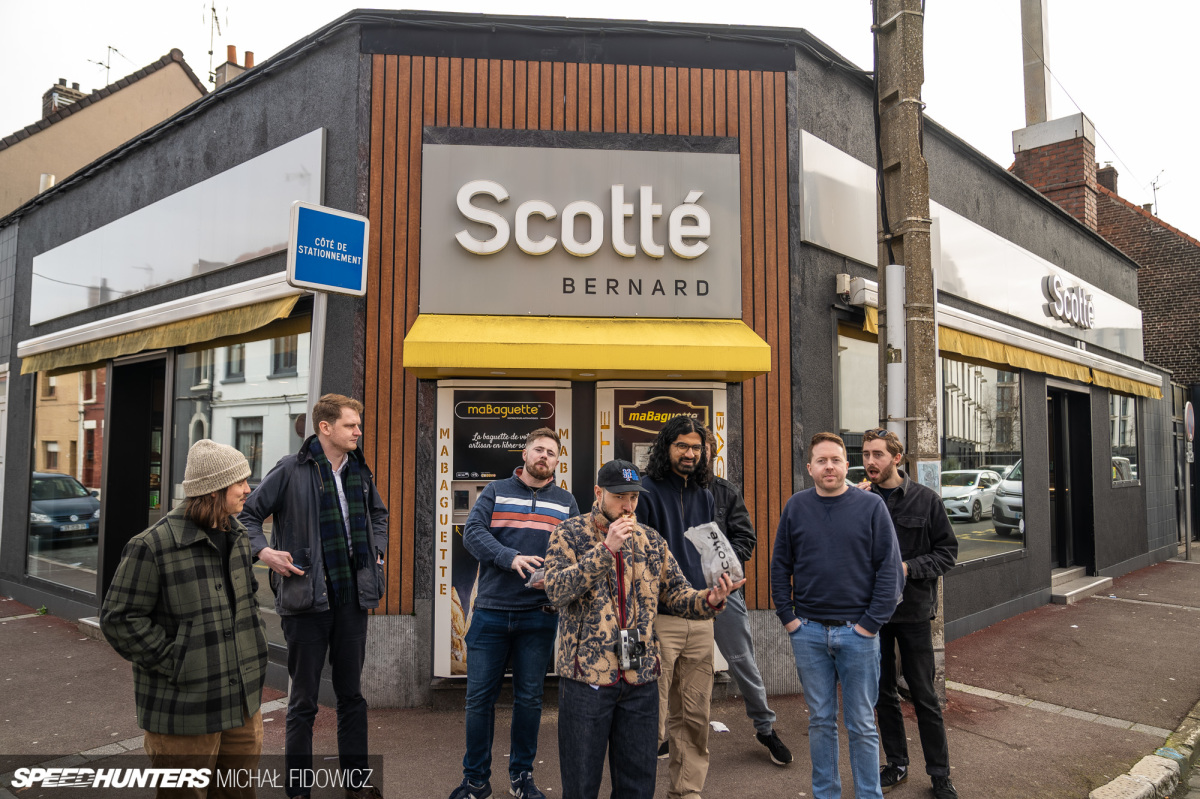 My second run came in the form of Seb's CSR. It's a much stiffer setup thanks to the KW suspension, while the cabin benefits from a Corbeau bucket seat and Momo steering wheel amongst all the Alcantara you could dream of.
Both Seb and Ghaleb's cars share that definitive 996 exhaust note, a very linear and long growl from around 3,000rpm all the way up to 7,000rpm. It reminds me of a chainsaw getting revved up, just going much, much faster than you expect.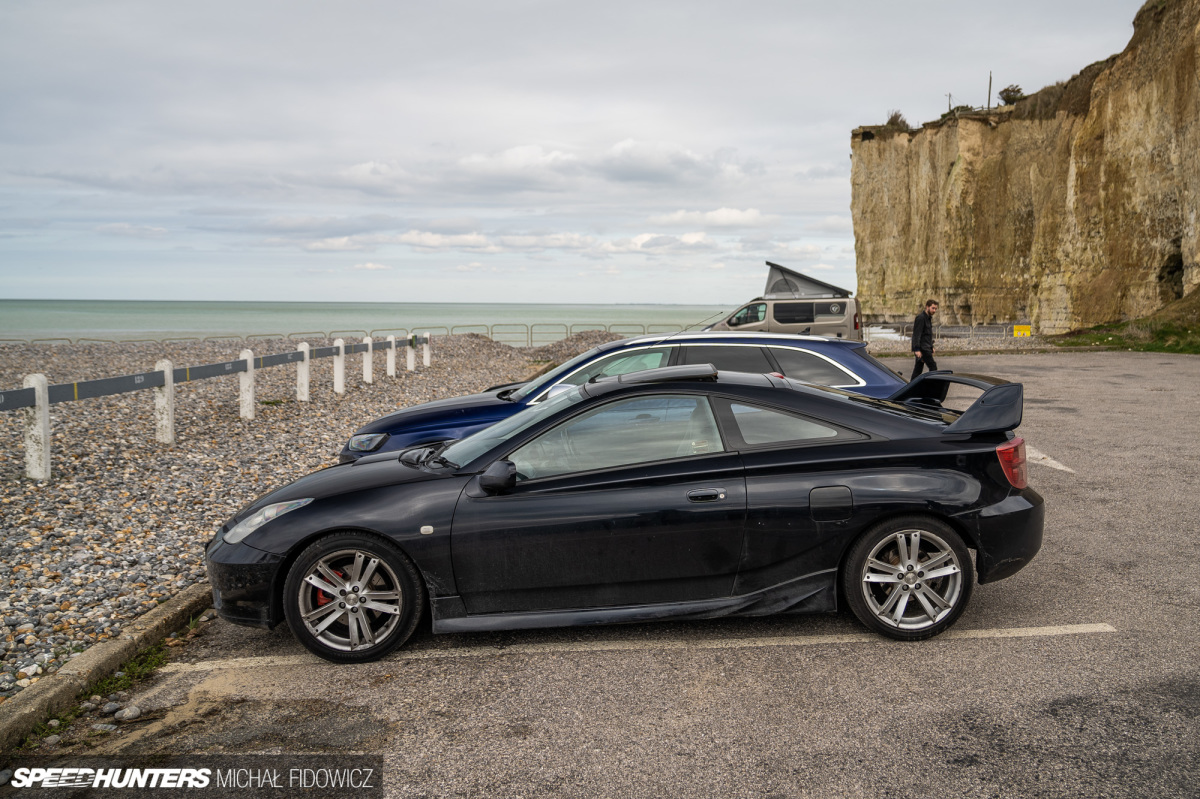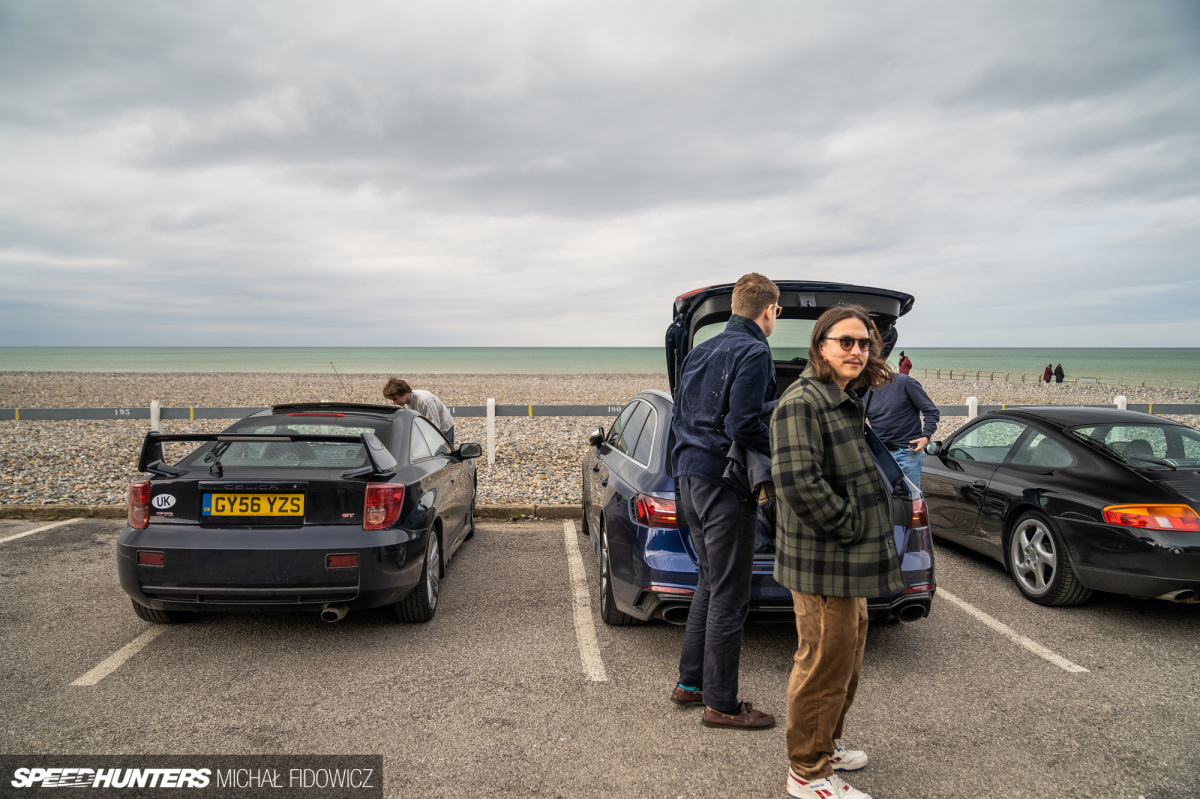 The star of the show? That would be Chris's Toyota Celica GT. Powered by the same 2ZZ-GE VVTL-i engine that Lotus use in the Elise (mentioned for scale of pedigree at Chris's disposal,) the Celica was at home on what ended up being some of the most incredible driving roads I've had the pleasure of experiencing. The change in elevation is gradual in northern France, allowing you to see ahead for a mile at a time, whilst twisty enough so the flow rarely benefits cars with a higher top end.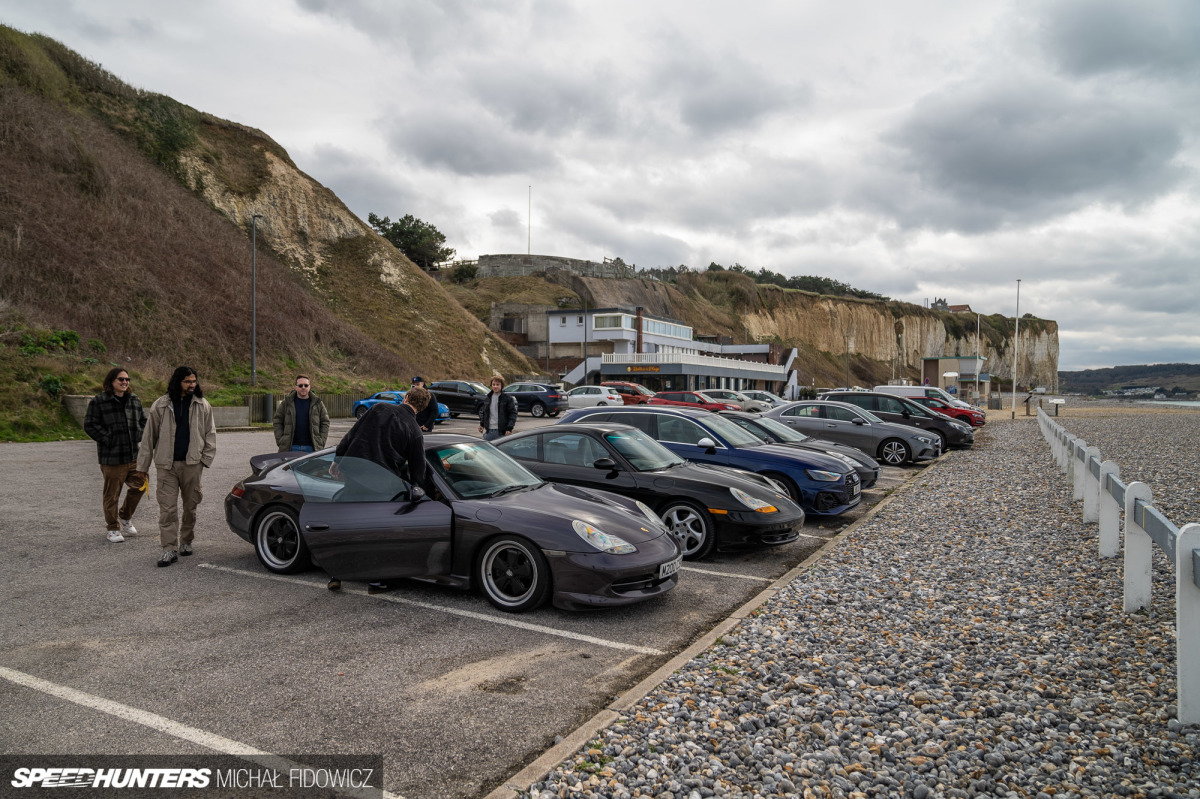 Chris is super handy on the pedals too, and often left gaps between the leading RS4 and 996 to give himself space to enjoy the Celica for all its worth. Through tight bends and roundabouts, I would often spot Chris getting a rear inside wheel up in the air in before proceeding to catch up to the cars ahead.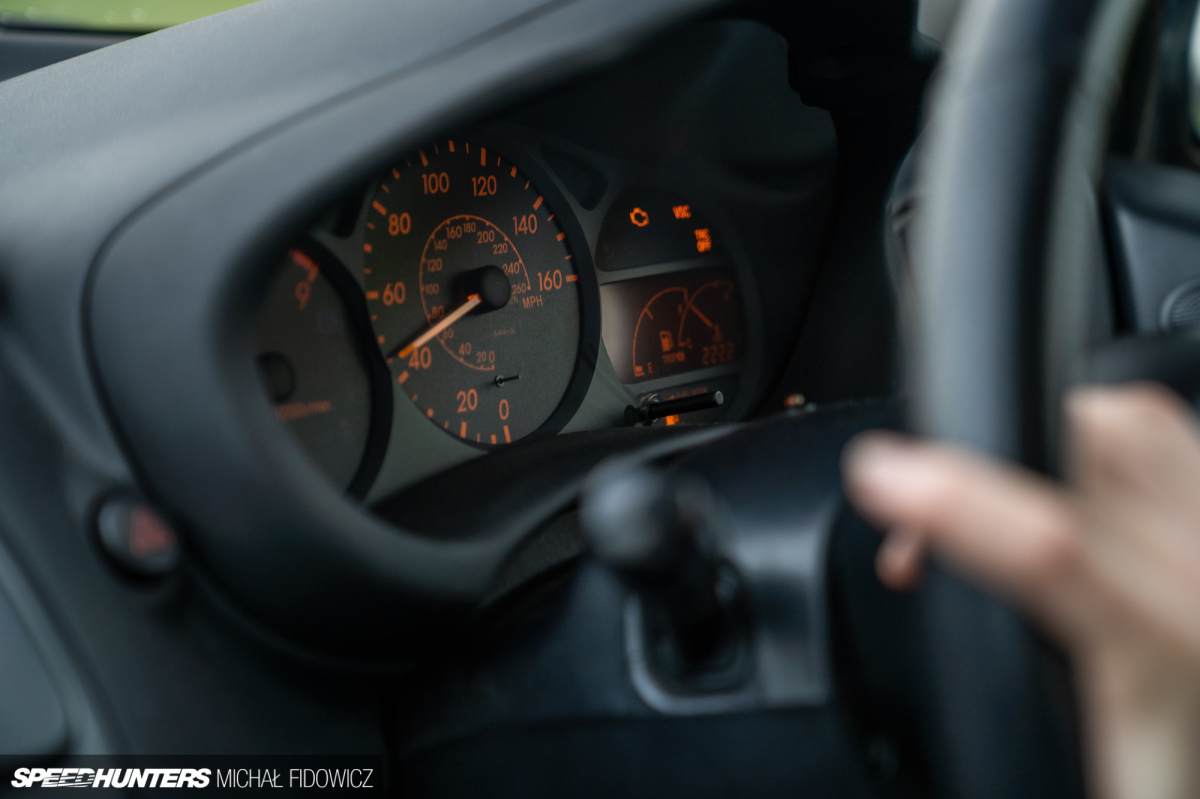 I'll be honest, I never really understood the need for front-wheel drive sports cars with low, sweeping roofs. I always thought you would be better off with a hot hatch or an entry-level rear-wheel drive sports car like a Mazda MX-5. However, my time in the Celica made it all clear.
The Celica weighs in at a featherlight 1,200kg, giving it about 160hp per tonne. Chris made the most of this figure by upgrading the standard brakes with Toyota Avensis diesel units, which sounds weird on paper but is actually a popular swap in the Celica enthusiast community. They increase the disc size from 275mm to 295mm whilst shaving weight and improving cooling with their drilled and grooved design. Pads are EBC Greenstuff, a classic.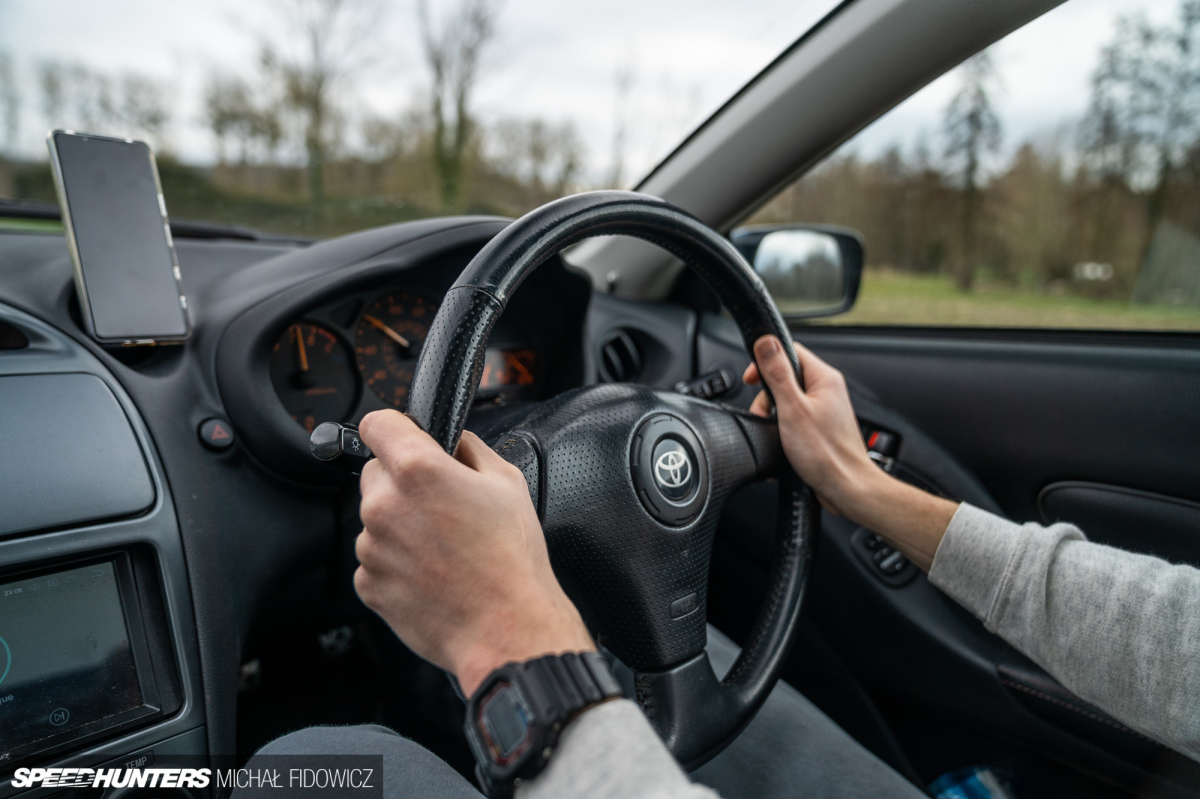 The slightly longer wheelbase and low roofline left the car feeling very stable at speeds where small boxy cars begin to feel uncomfortable. Add in some sporty tyres and finish it off with an engine like the 2ZZ (which goes all the way to 9,000rpm and only comes on cam at 6,200rpm-ish) and you have a car which encourages you to rev it out, shift later, and take corners tighter. It's a Speedhunters dream, and just riding in Chris's car led me to seek out Celica GTs in the classifieds that evening.
Pushing to keep up with the boys in the bigger toys made us drink a lot of fuel, and that forced us to look around tiny little French villages for some holy nectar.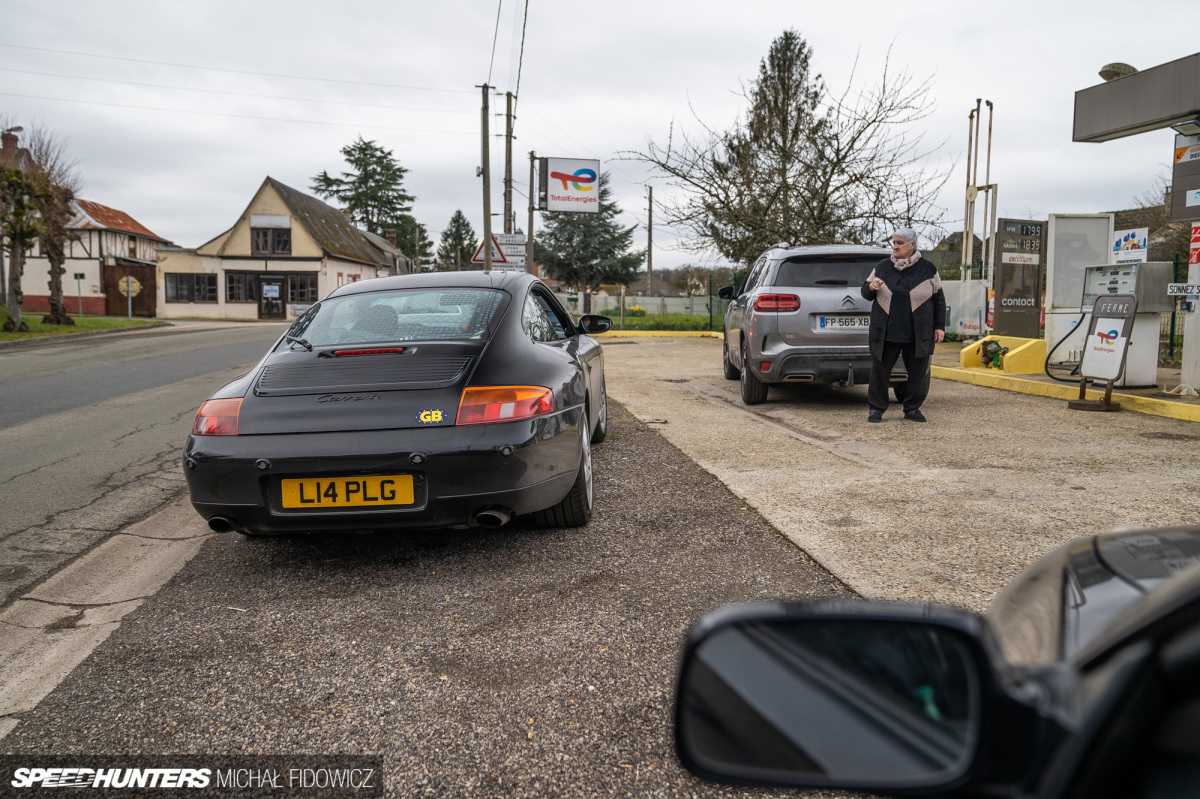 We eventually found a small station operated by local lady, who was standing out by her pump with her own car. It turned out the shop front was inside her house, and while there's nothing too sinister about that, she only had trois litres of fuel left. No problem, as she was happy to guide us to the next big station three miles away.
Anyway, onwards to Paris.
Understanding Paris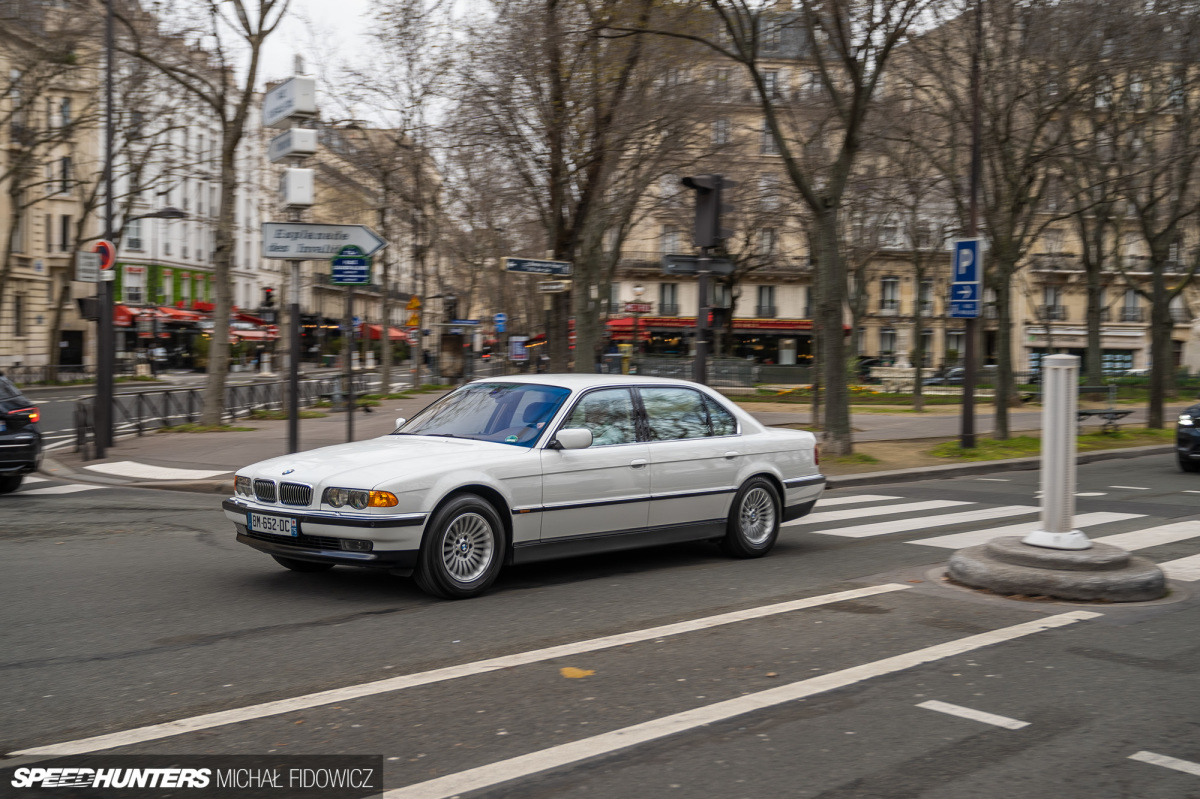 Despite what people might tell you – and what the comments section here likes to tell me – I've found that big cities always have a vibrant car culture to tap into. Supported by larger-than-average populations and being hubs for art and culture, cities offer a real unique take on personal expression through cars. In Europe, people in cities today tend to be guided by stricter air quality regulations than ever, and that really gets them to think outside the box and enjoy cars they would have otherwise not considered.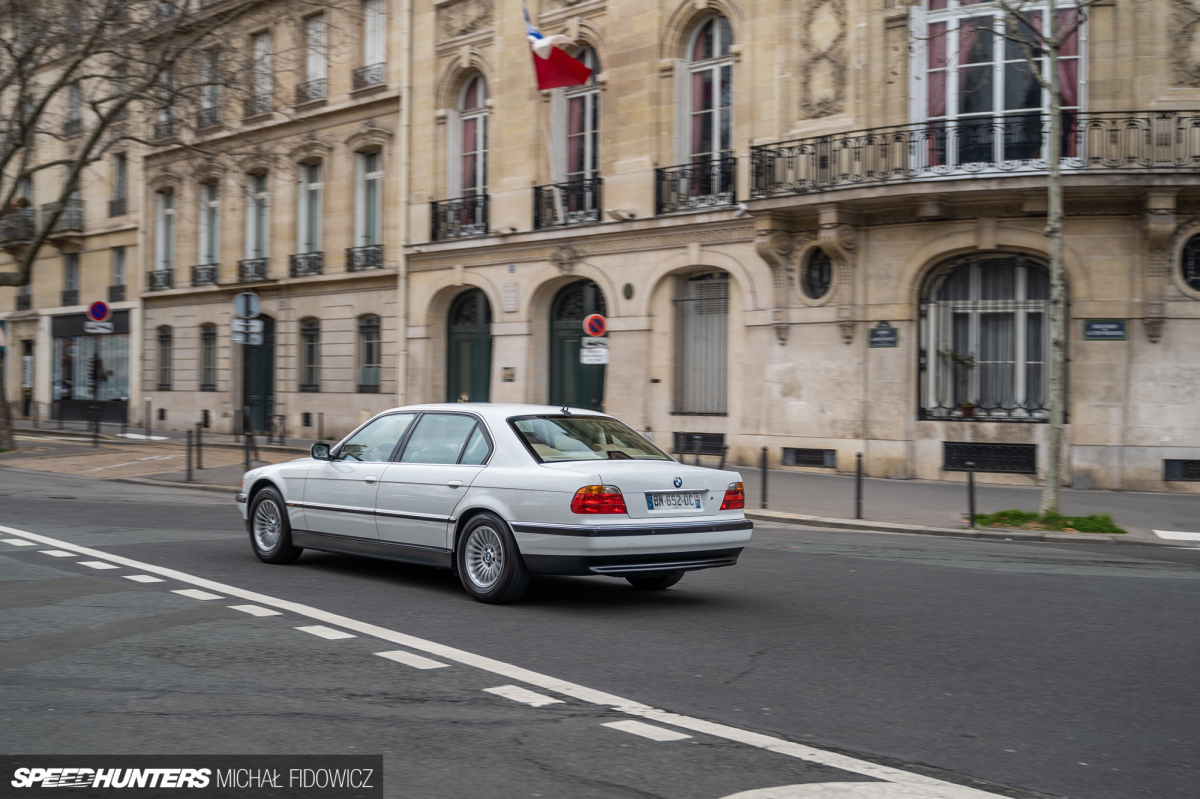 Parisian emission laws are pretty strict. Between the hours of 8:00am and 8:00pm Monday to Friday, any cars made before 1997 are prohibited from being driven inside the Parisian Crit'Air zone. The zone covers everything inside Boulevard Périphérique (often called the Périph) which is the main motorway ring road running around the whole of central Paris.
And even then, if your car was made after 1997 you have to purchase a Crit'Air vignette decal correlating to the Euro rating of your car. The greener your car is, the more power your vignette holds. Each part of Paris offers different benefits to those with the greenest of cars, from access to specific parking bays to certain clean air areas and roads.
As a tourist visiting the city by car, it can be quite daunting. The fine for breaking these rules sits around the €70 (US$75) mark, however locals tell us that the Parisian police are generally understanding and friendly towards foreigners.
Our group had cars made after 1996, and as we were only visiting on Saturday and Sunday we didn't need to worry or think about the clean air zones here anyway. Whilst the weekday rules are strict in Paris, their weekend freedoms ultimately open up the flood gates allowing anyone driving anything to come into Paris and get amongst the action.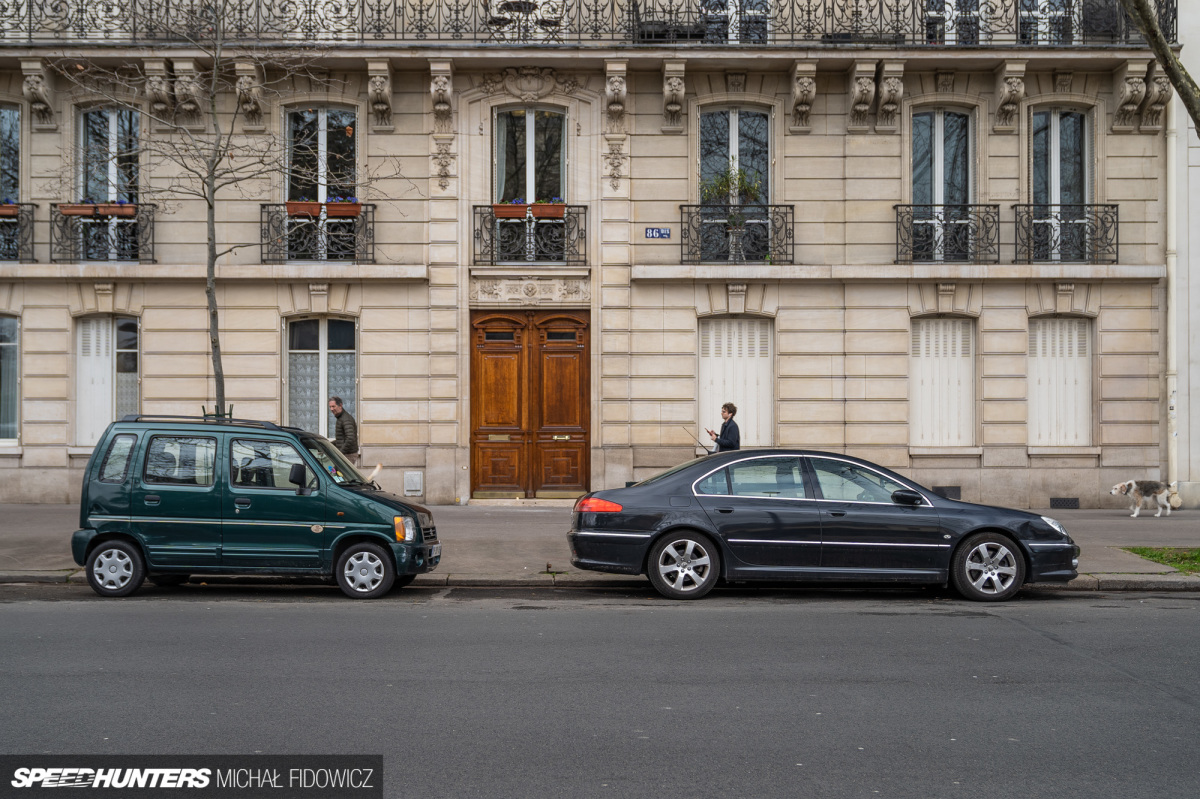 From a motoring perspective, France is famous for a few things. Whilst elegant and eccentric design is more than often saved for outstanding and unobtainable cars everywhere else in the world, the French haven't seen it this way.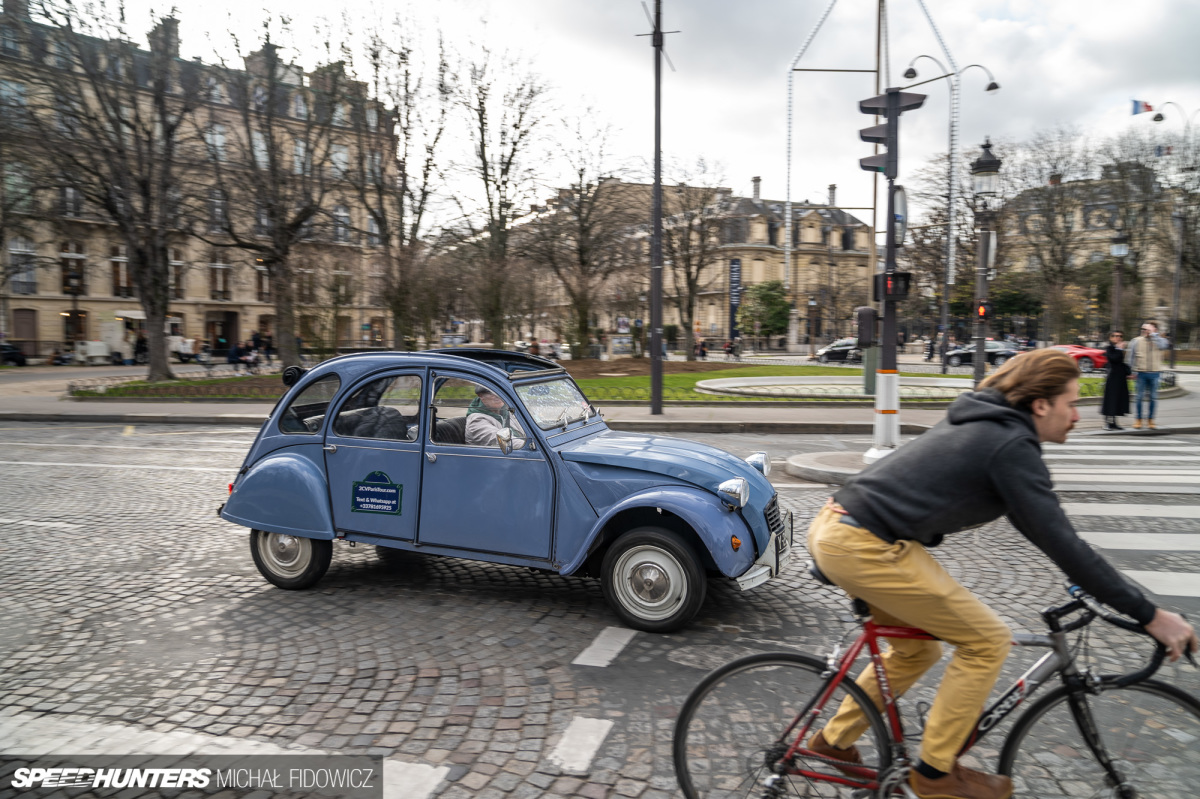 French car companies are known for pushing great design into their people's cars, and nothing is a better example of this than the Citroën 2CV. A car that was, during my short weekend in Paris, absolutely everywhere.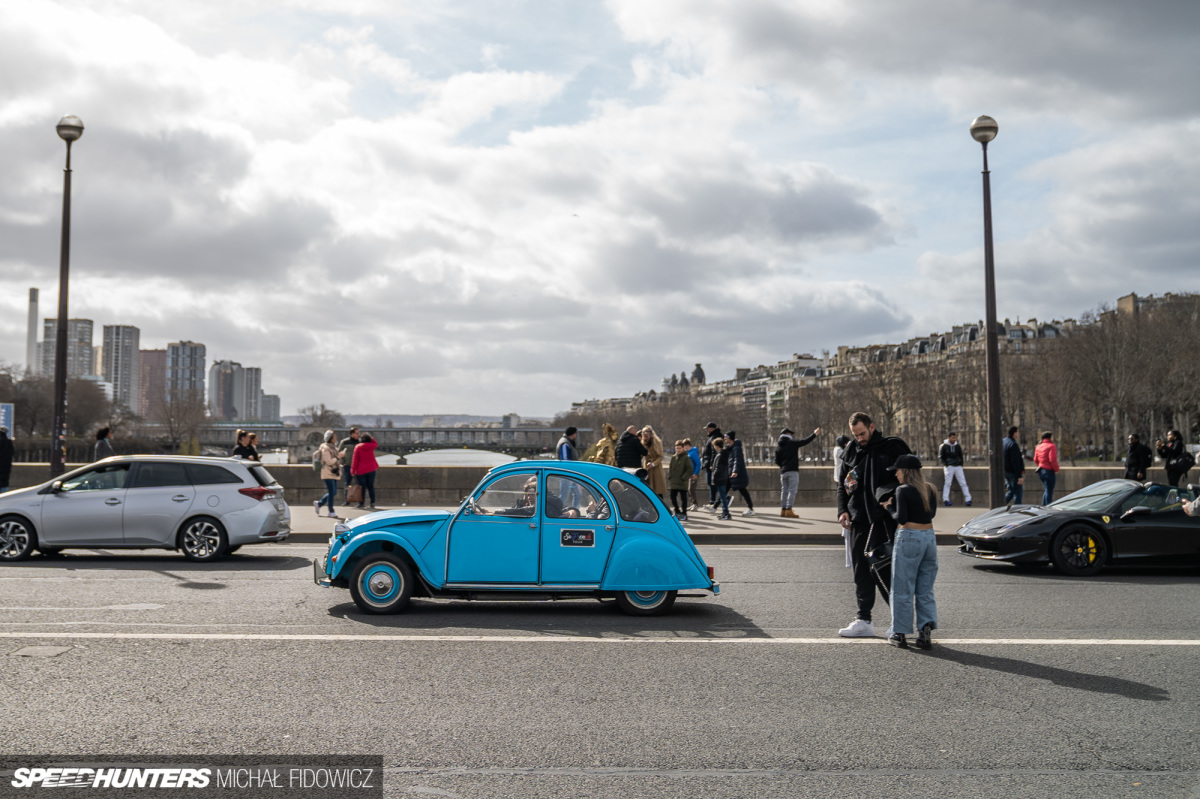 2CVs are used by tourism companies, they're used as delivery cars, they are used by the public. The 2CV design defined French motoring for 42 years, and offered everyone something classy, stylish and reliable at an everyday price point.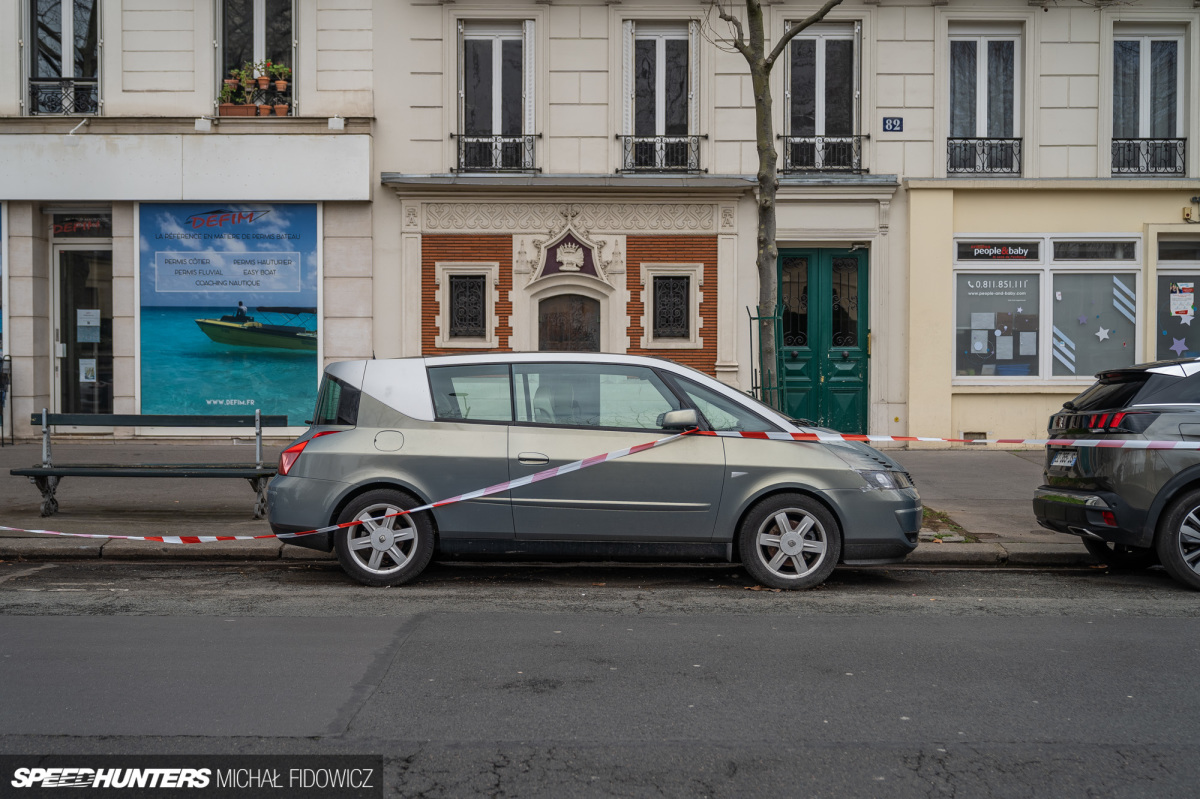 On the more modern end of the spectrum we've got the Renault Avantime, a car made for only two years, and in a far, far smaller quantities (8,500 compared to over 5,000,000 2CVs,) but one with an equally passionate cult following. The Avantime was years ahead of today's car design, offering a high seating position, SUV levels of size and room, with today's hatchback characteristics and DNA… just back in 2001.
Outside of France, these cars really are oddball ownership experiences that you have to actively go out of your way to pursue due to their inherit quirks. And yet here in Paris, both are in their element. You see them all over the city and people don't really bat an eye lid at them. It's like seeing a yellow Ford Crown Victoria taxi in New York, or a double decker red bus in London. People value car design to the point where it is second nature in Paris, and what stands out to you and me is simply the everyday here.
Passion Plaques
There is something here that does stand out though – to both the local car enthusiasts and ones like me coming from afar. The French number plate system seems confusing from the get-go, and nothing highlights it more than a trip to Paris. Some number plates are yellow, some are green, and some end in letters. What's the deal here?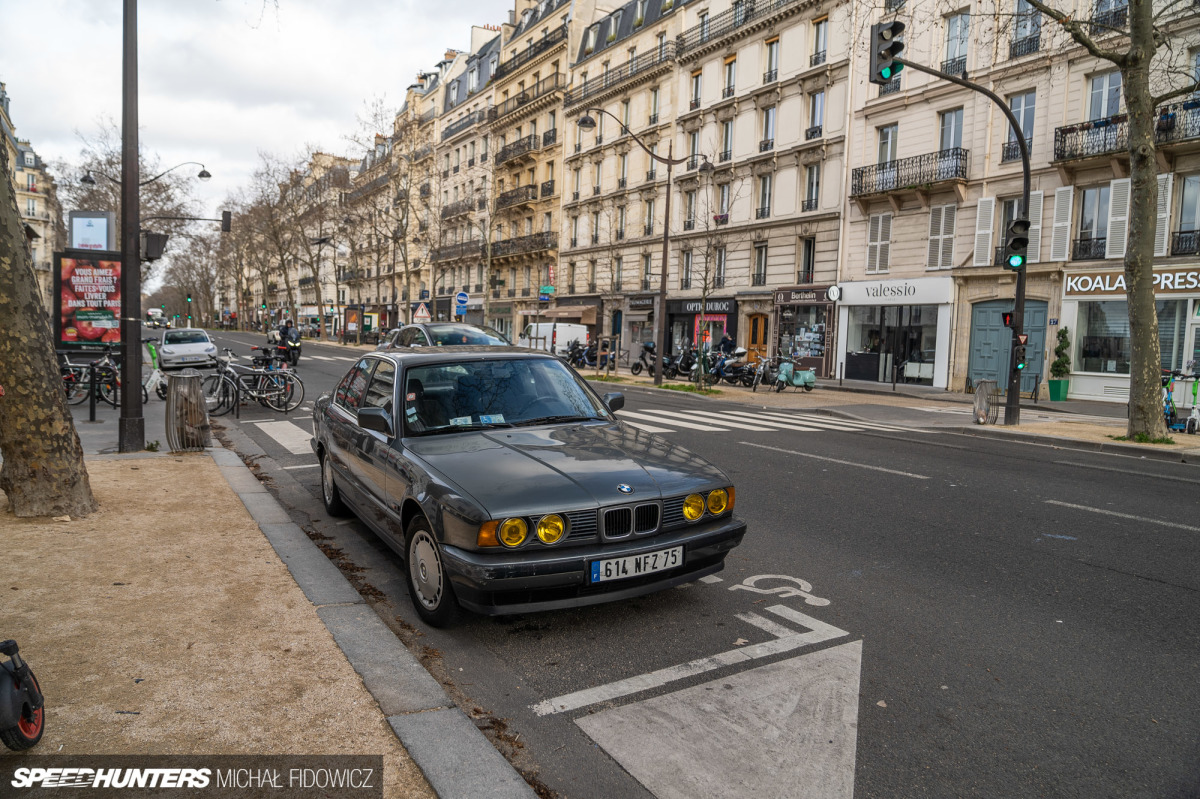 Well, it's actually quite exciting – to me anyway. There's a whole lore around number plates in France. Allow me to explain…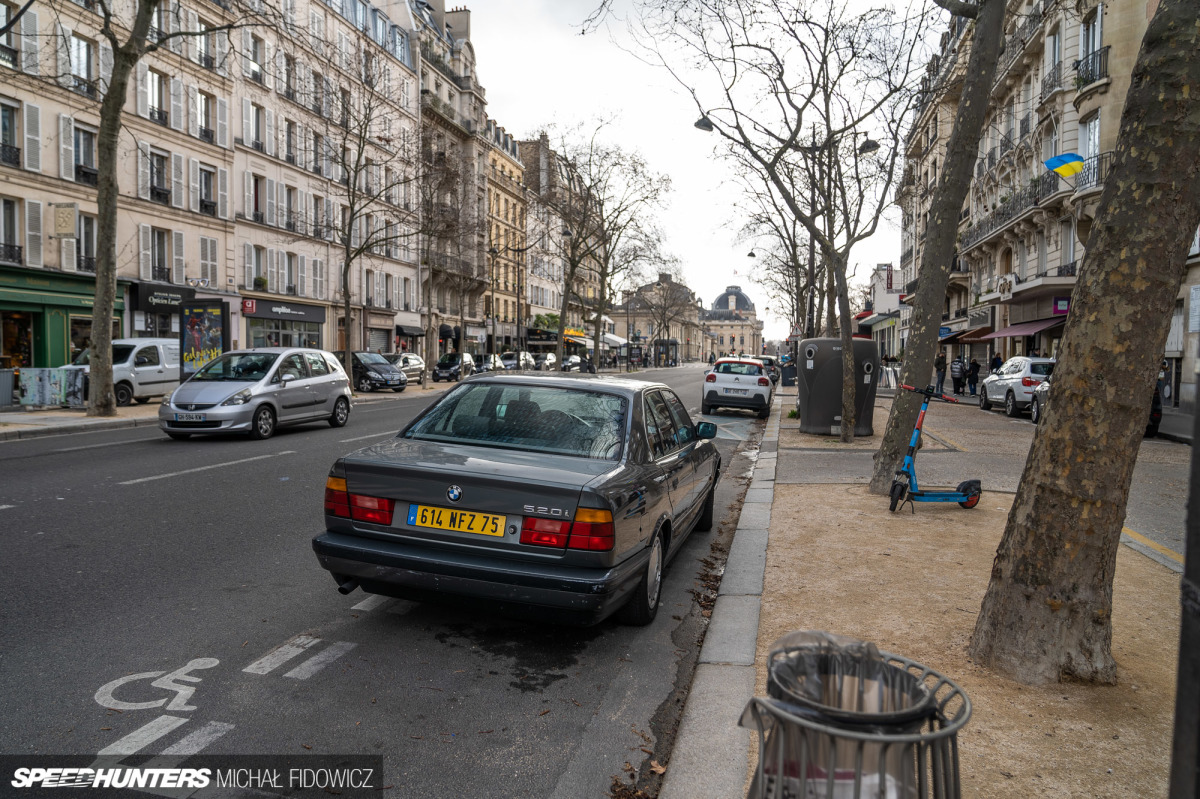 The French government has changed the style of their issued number plates three times in the last 30 years. Prior to 1993, French number plates were black with silver letters and numbers, made of metal, and with the last two numbers designating which part of France the car was registered in. Parisian-registered cars would have number plates ending in '75', making them easily identifiable as local cars.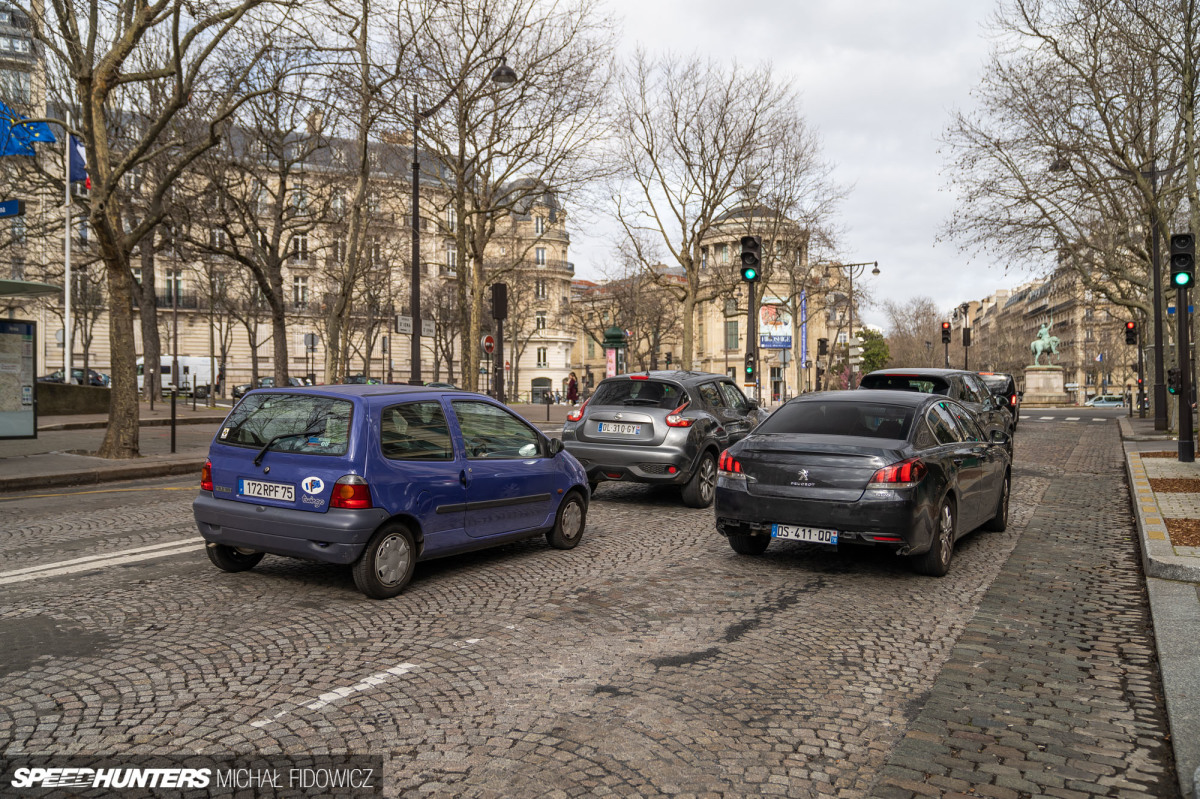 In 1993, the classy black plates were switched over to white at the front of the car and sometimes yellow at the back (still made from metal.) Again, the number at the end remained, continuing to designate which area of France the car was registered in.
In 2009, the style changed yet again.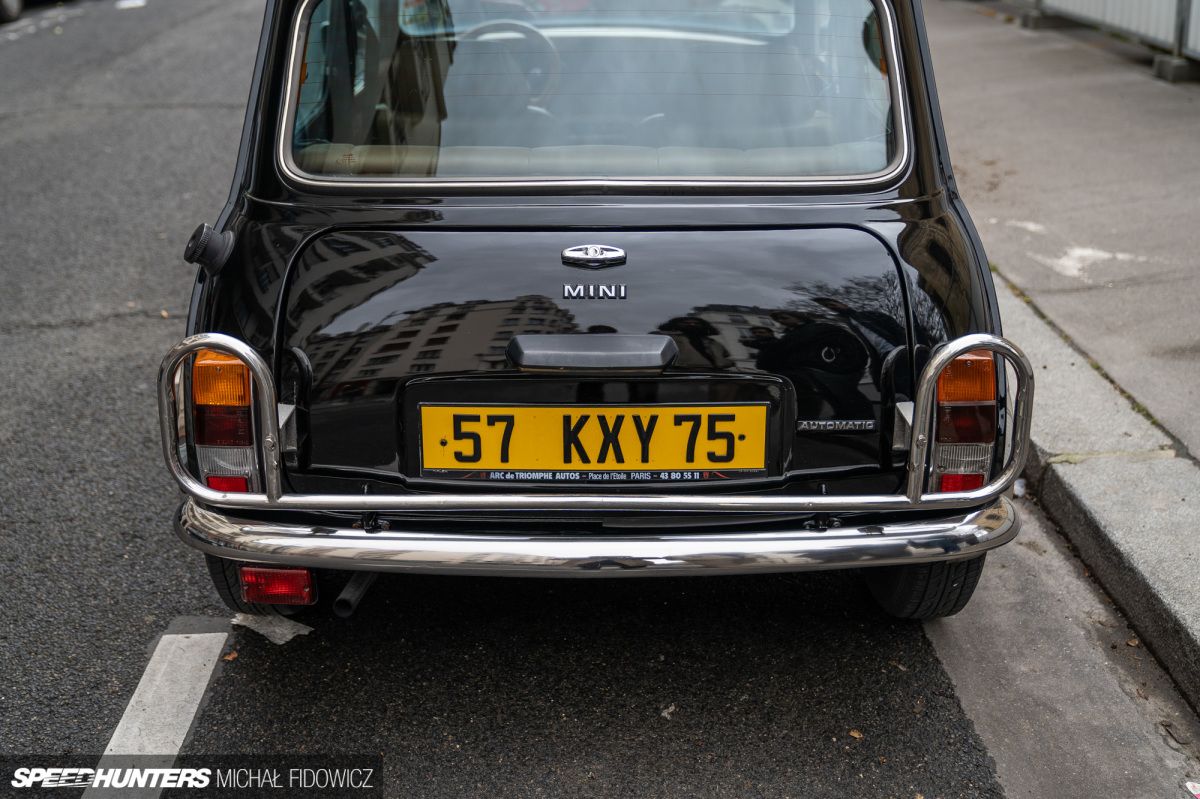 This time, the rear plates would also become white, and the number plates were now made of plastic. Interestingly, the bigger change here though is that the final area designation numbers were scrapped. Gone were the days of the nostalgic '75 plate' Parisian cars.
But this goes a layer deeper. In France, when a car changed ownership or the owner changed region it would receive a new number plates to reflect this, and regardless of the car's age the number plates assigned to it would be the newest style provided by the French government. This means a new car from 1992 would have been first registered with black number plates, but once its owner moved to a different part of France, or the car changed hands after 2009, it would end up wearing white plastic plates with no area numbers at the end.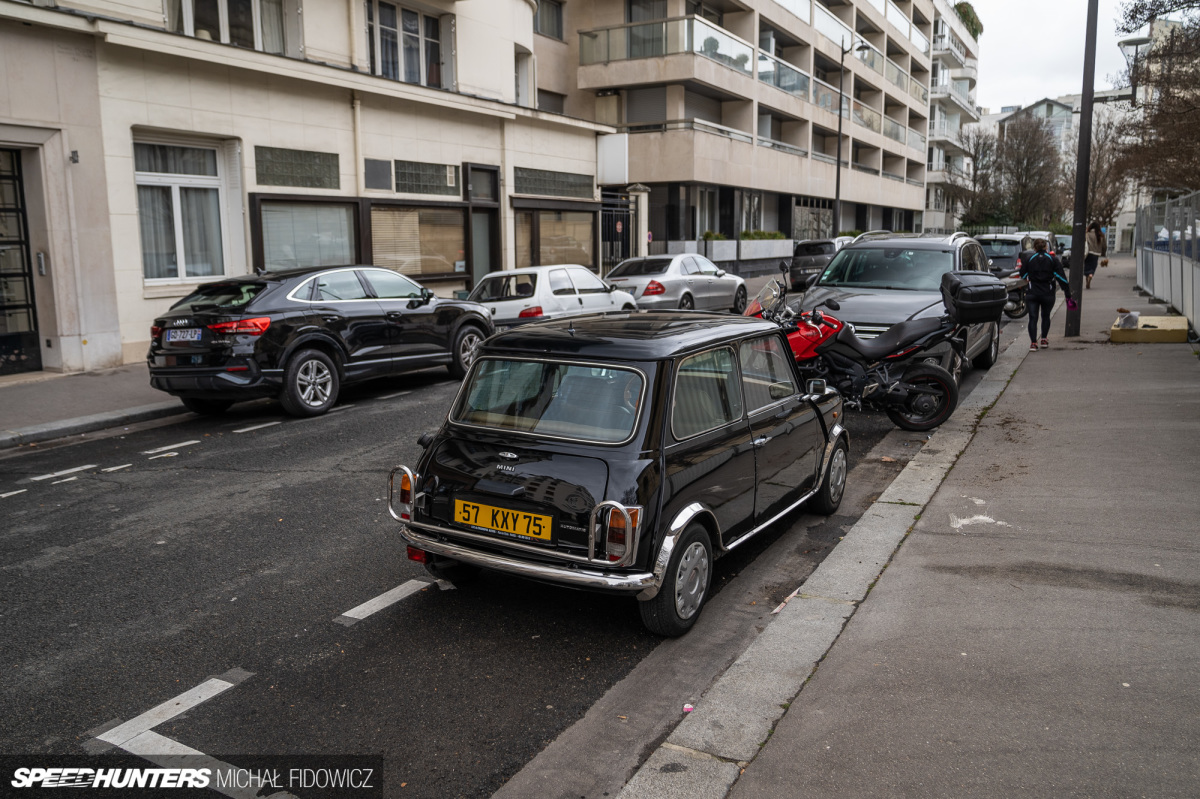 The 2009 legislation update not only changed the number plate style but also put an end to number plates changing on cars when they changed ownership or address. Once a car is assigned a modern, 2009 white plastic number plate, it will wear that number plate forever.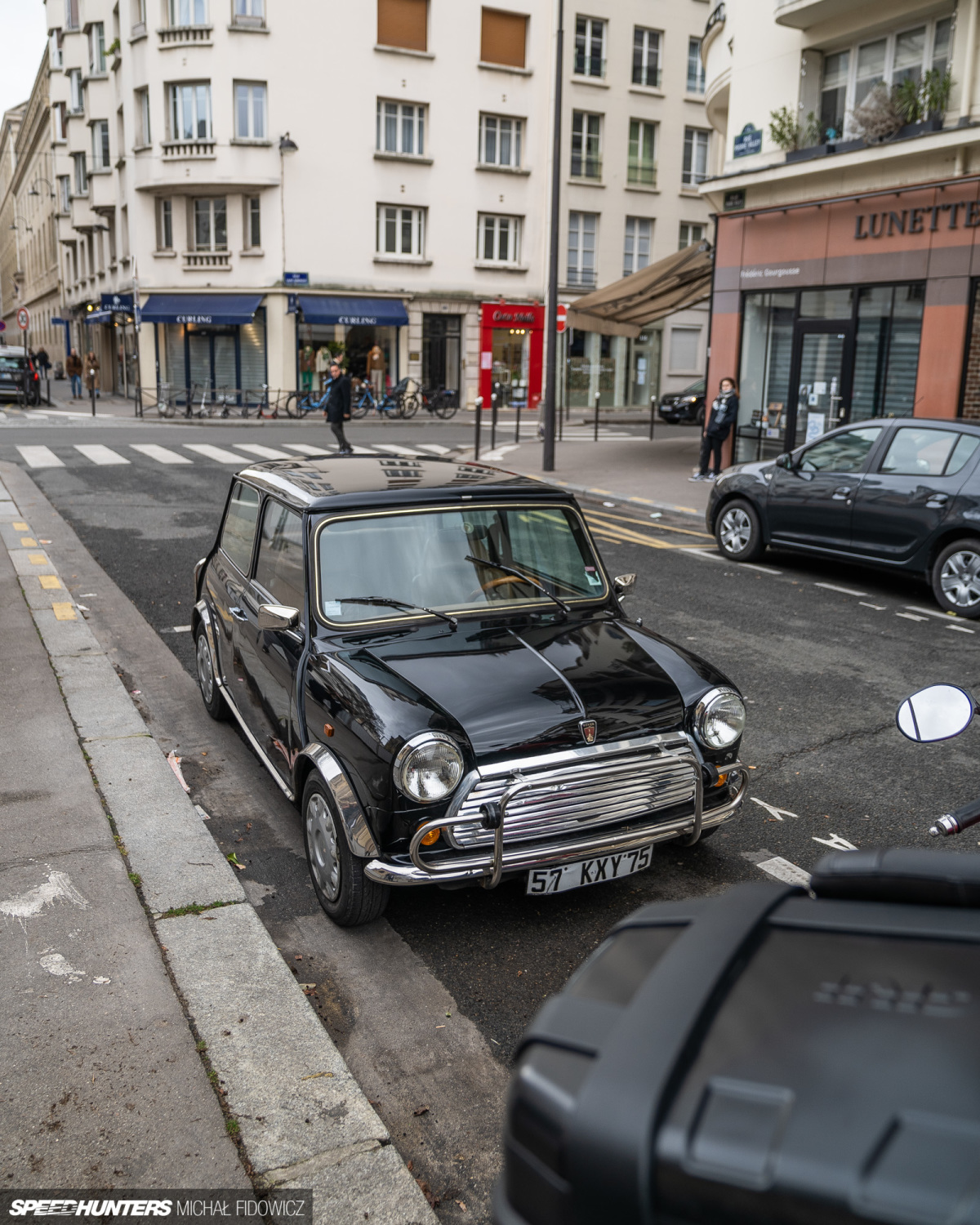 This system has created an awfully charming subculture of car-spotting in France. Affectionally referred to by a popular French Instagram page as 'Passion Plaques', these are cars that are still wear their original number plates.
If you spot a car with a black number plate, with two numbers at the end, that car has been in the same ownership and registered to the same place for at least 30 years. That is an unreal bit of personal car history.
Now, my Parisian friends did tell me that people have started to replicate old number plate styles on their cars, however it's quite simple to tell if that is the case. If the last two alphanumeric characters are letters and not numbers, it's a replica plate. The French government does offer exemptions on cars formally registered as 'classics' made before 1993, granting you the use of black plates… but only in the modern format with letters at the end.
I've always considered myself a huge number plate nerd, and I know there's other like me amongst you all that will appreciate this. During my time in Paris I never managed to see any authentic black plates, but with the tight emission laws put in place over the locals, it was a miracle I even managed to spot a few yellow ones.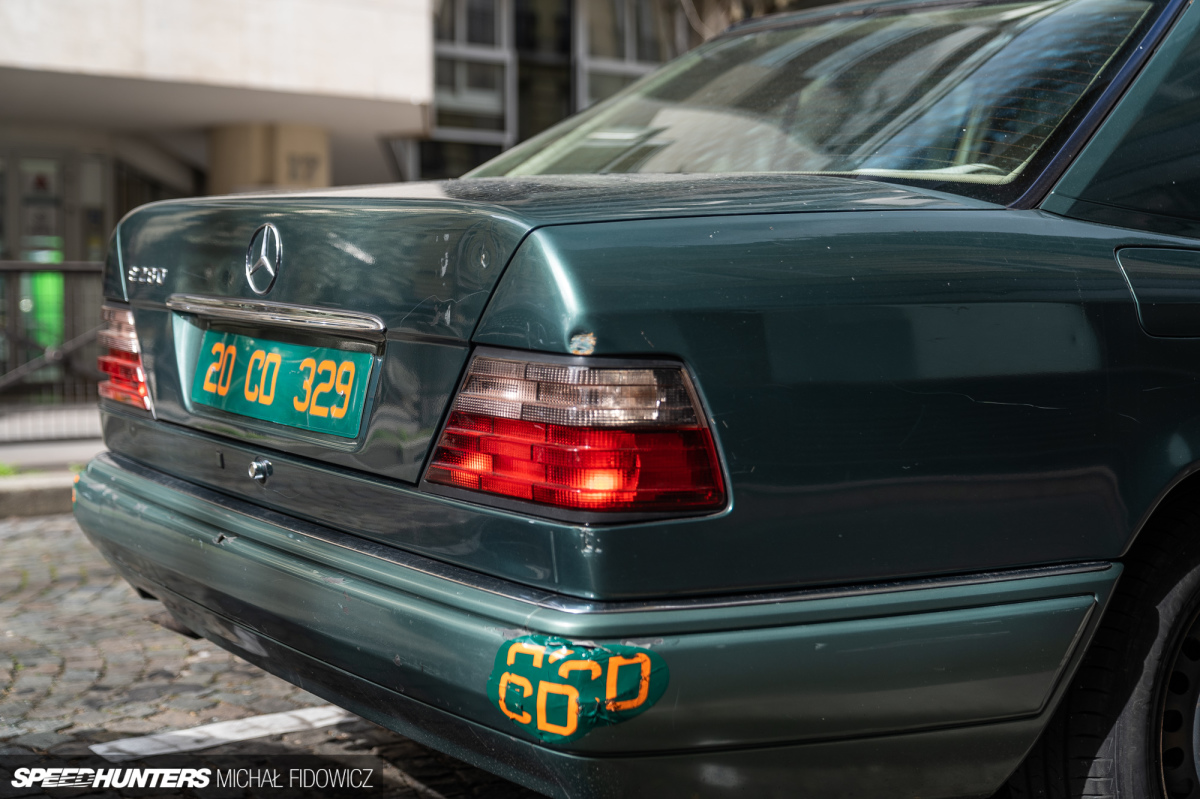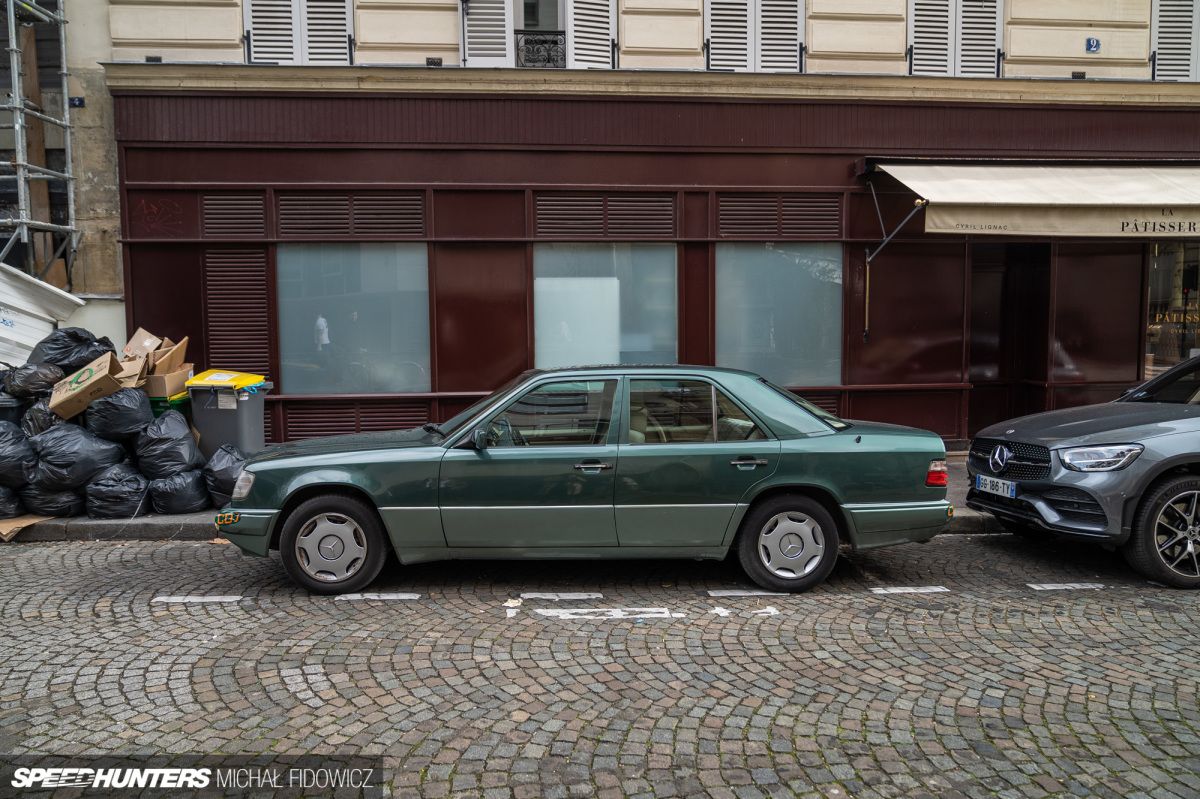 Oh, the green plates are diplomat ones. We saw loads of cars wearing these, but I found it interesting that an embassy would use an old W124 Mercedes-Benz for their diplomatic transport.
Side note: If you're wondering why there is a lot of rubbish on the streets in some of my photos, it's because the bin men (along with a lot of other professionals) were on strike during our visit. Yup, talk about an authentic French experience!
It's In The DNA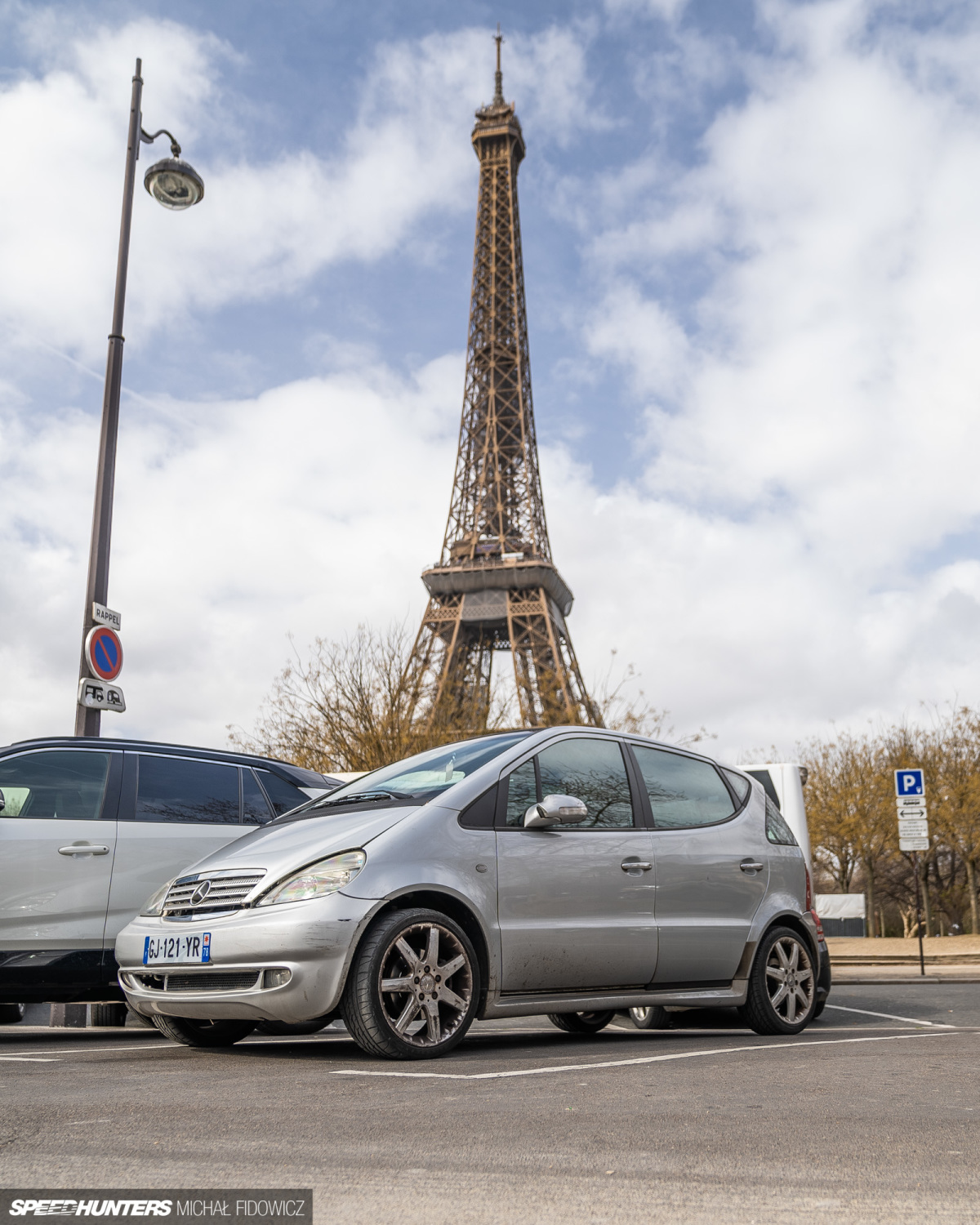 Every European capital city I've been to has its own unique atmosphere, and Paris is no exception. This of course stretches to everyday culture, which while sometimes differs depending on where you are in the city, I found always brought me back to the same place. Paris's automotive roots are deeply integrated with France's love of the small city hatchback.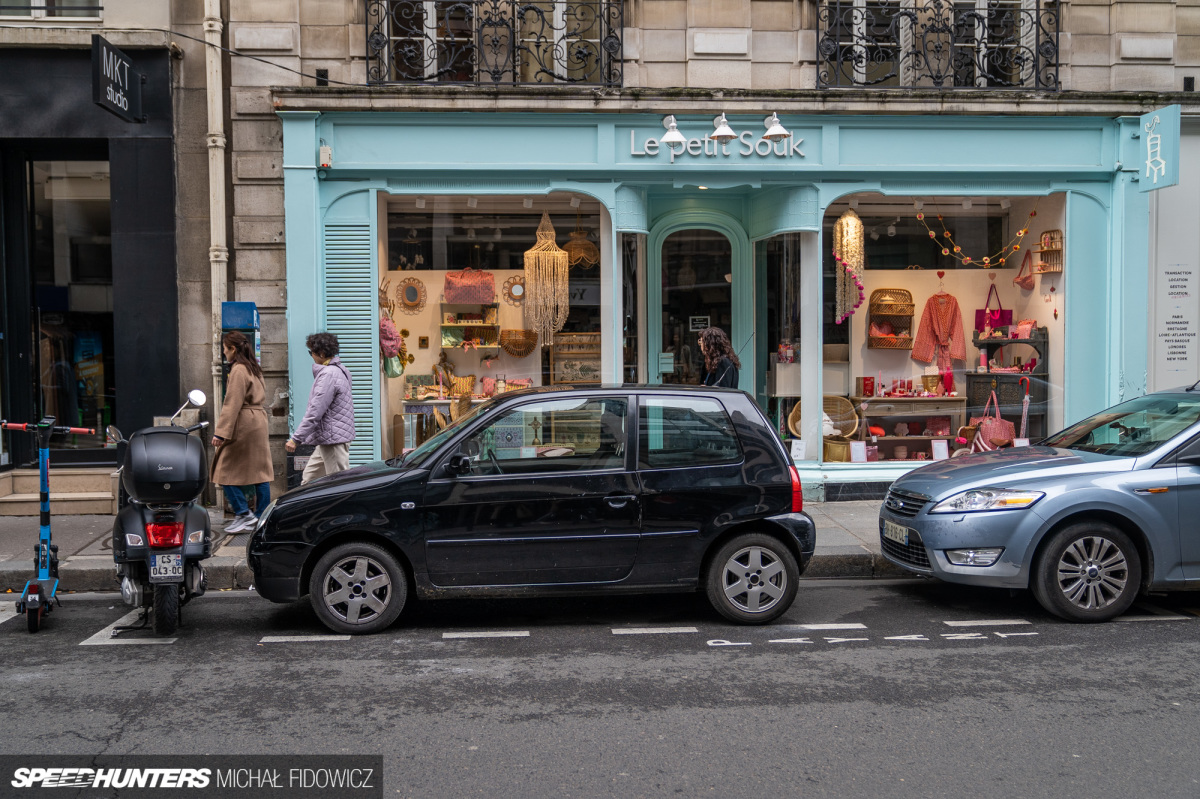 Peugeot, Citroën and Renault were all pumping out these little super minis in unbelievable quantities long before other European, Asian and American manufacturers ever considered jumping onto the small family hatchback market. Looking back at the French hatchbacks from the '80s and '90s today with hindsight under my belt, it's undeniable how much ahead of the time the French were with their small car production.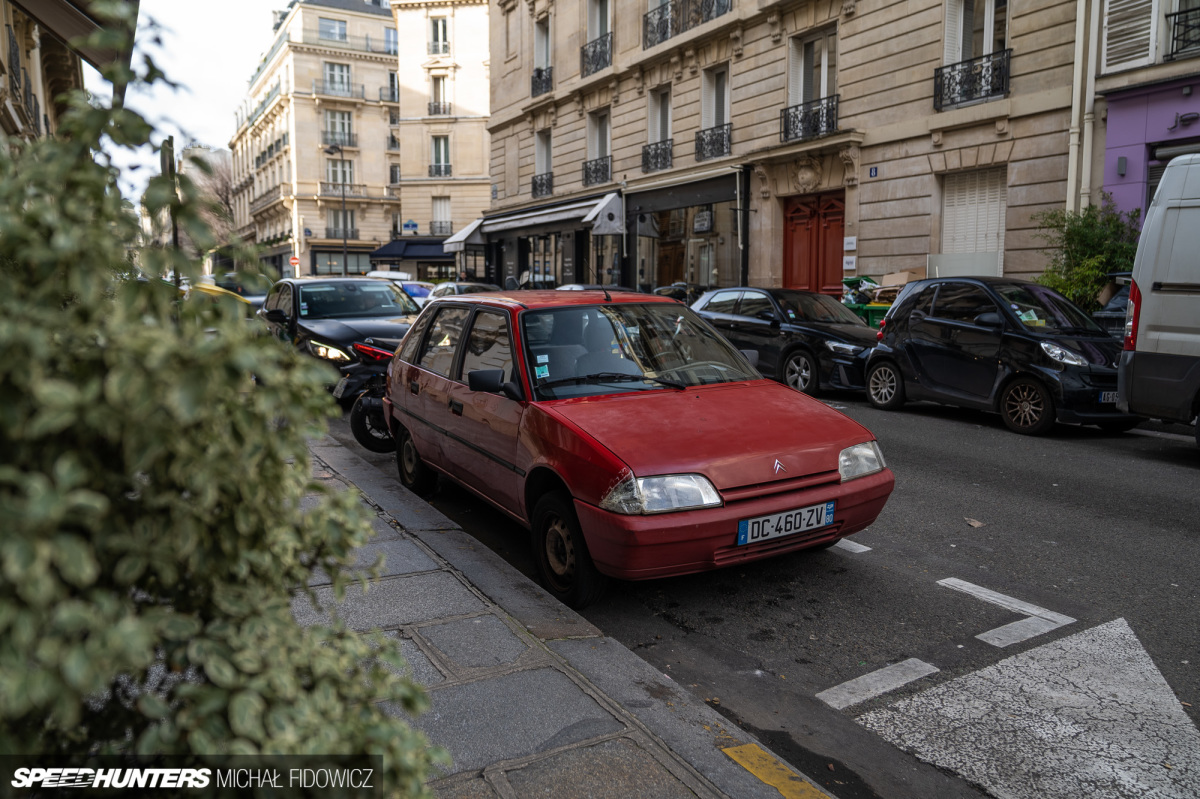 They weren't the first to do it, sure (look at the original Mini or even the Beetle as the early adopters of the idea,) but the thing that made the French cars sell back then was that thing I mentioned earlier. For such an obtainable car, they were just really bloody trendy.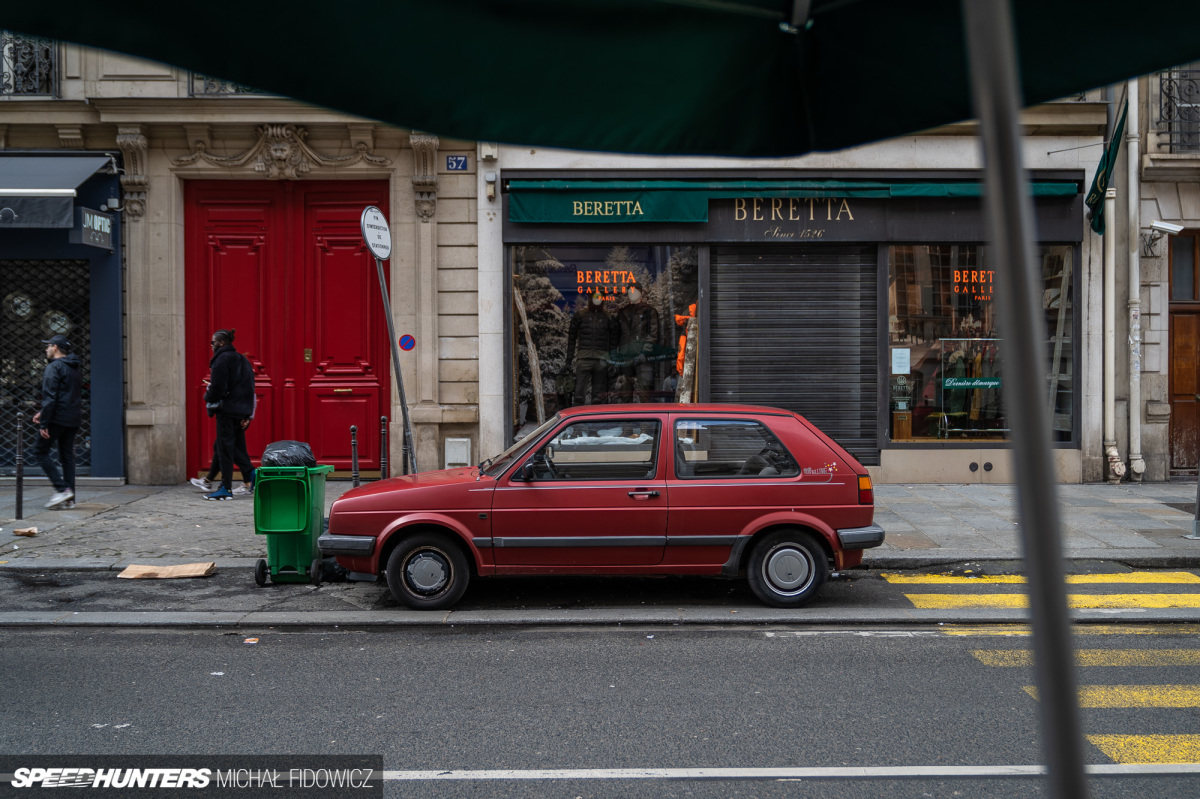 These cars were designed with Paris in mind, made to fit into the narrow parking spaces down roads surrounded by six-storey Haussmannian town-houses. Watch any old archive footage of Paris in the '80s and '90s and you'll the streets lined with Peugeots and the like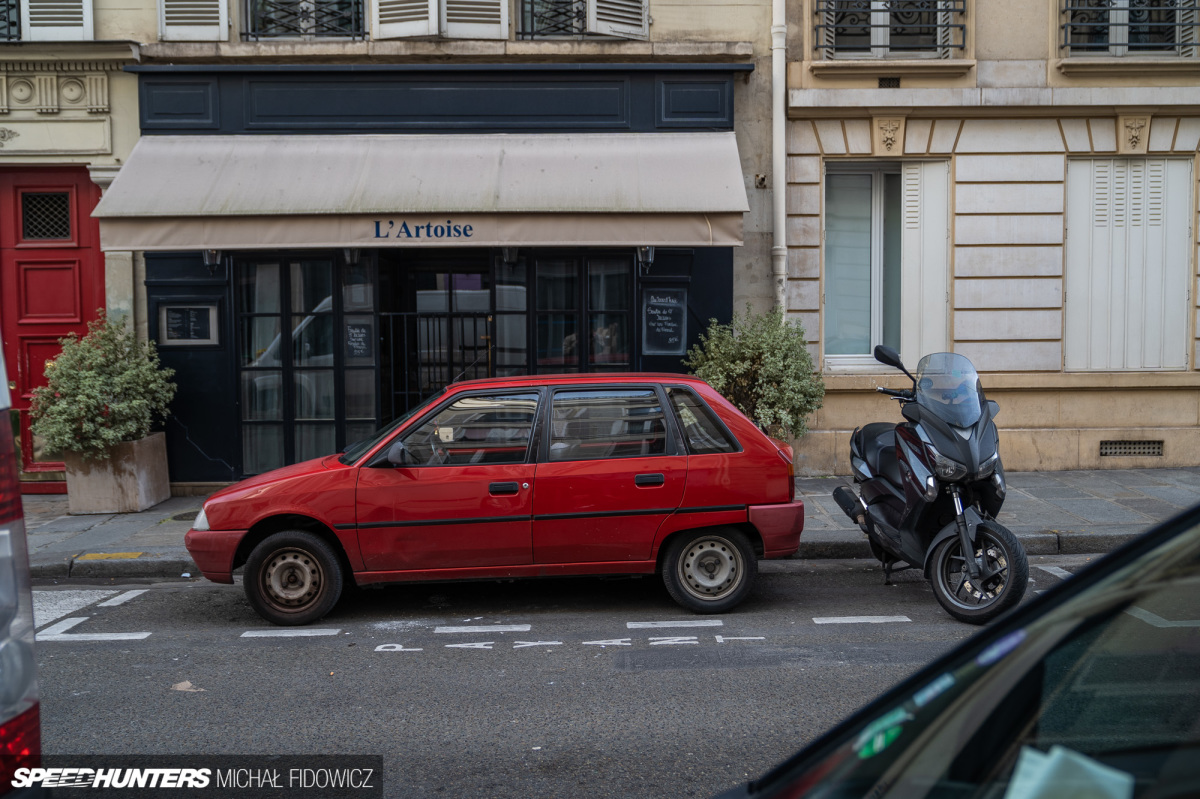 To my somewhat disappointment though, today the streets aren't really filled with original 106s, 205s or Renault 5s. Again, I fear the emission laws simply pushed them out of the capital. They took away the main thing that this generation of cars offered: usability.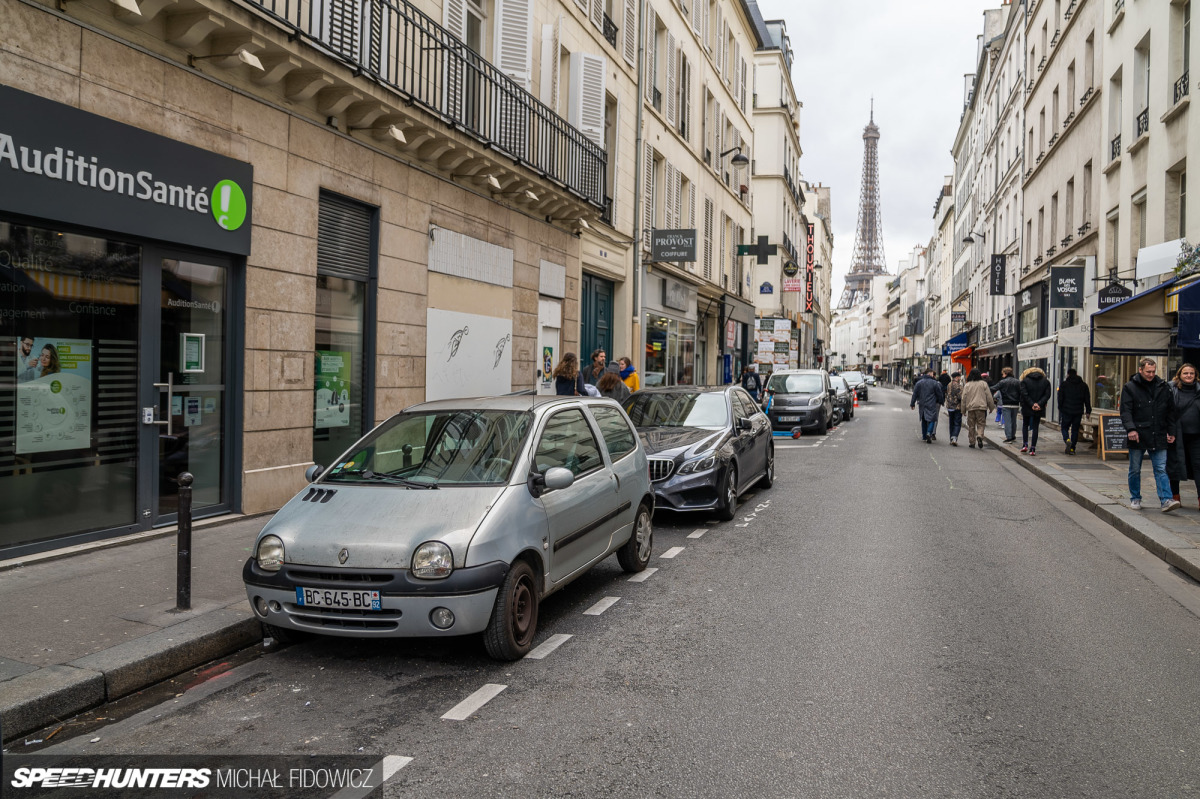 While there was still an abundance of Renault Twingos kicking about, the largest chunk of city motoring came in the form of Smart cars and really old metal such as Mk2 VW Golfs. Today, everyone is buying small cross-overs instead, from more affordable brands such as Nissan and Ford. But, we can't forget the only reason they exist is because of the rise in small city cars during the late-'80s and '90s. The Peugeot 306 walked so the Nissan Qashqai could run.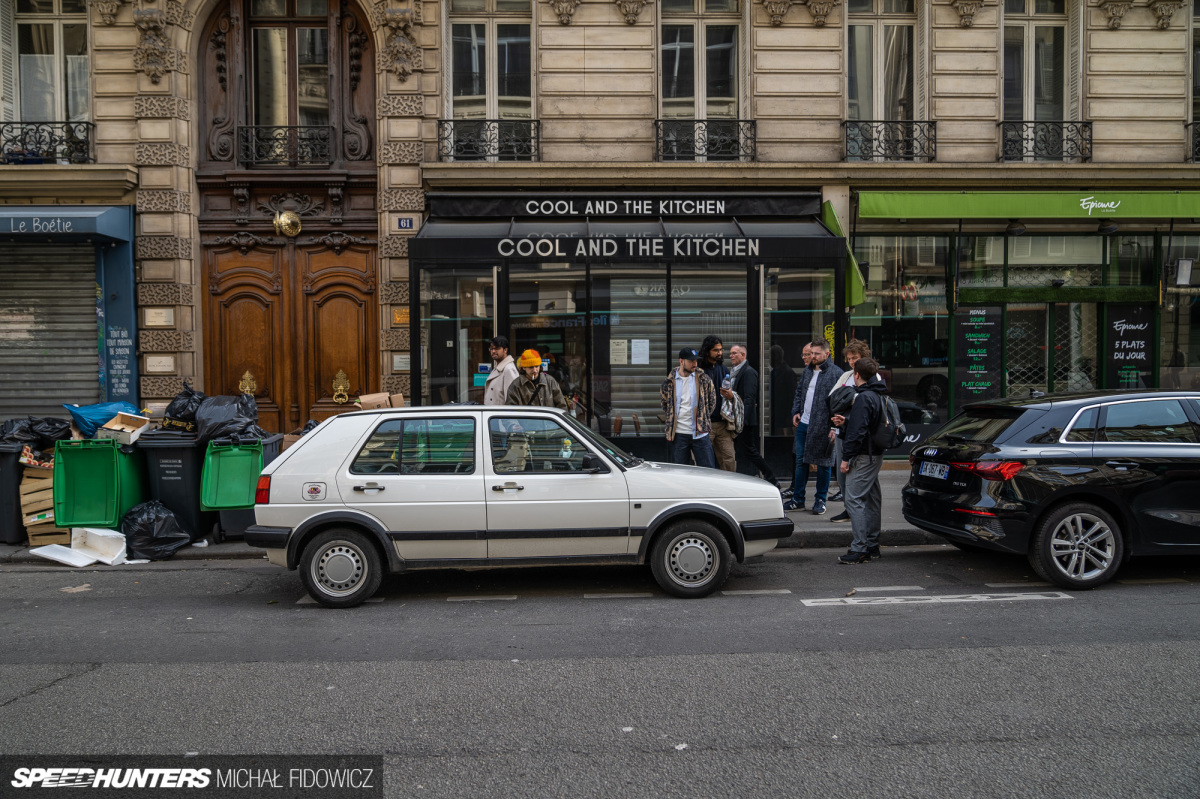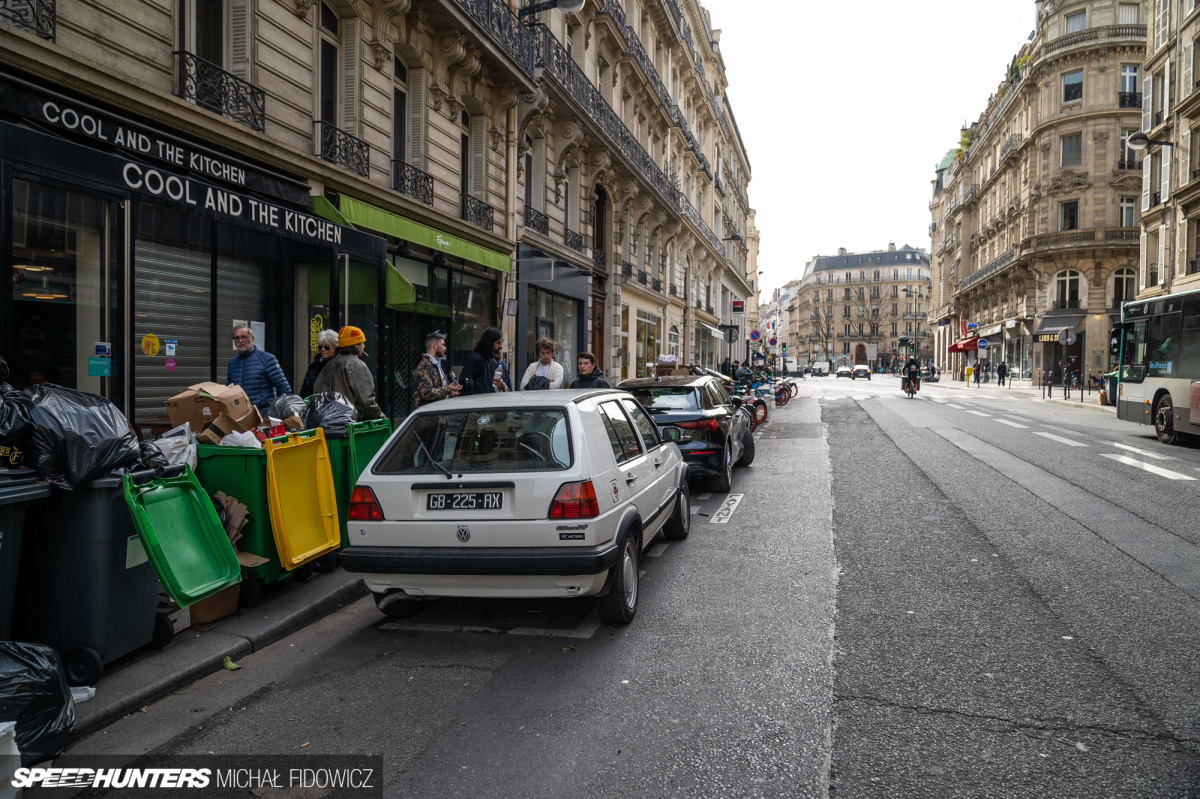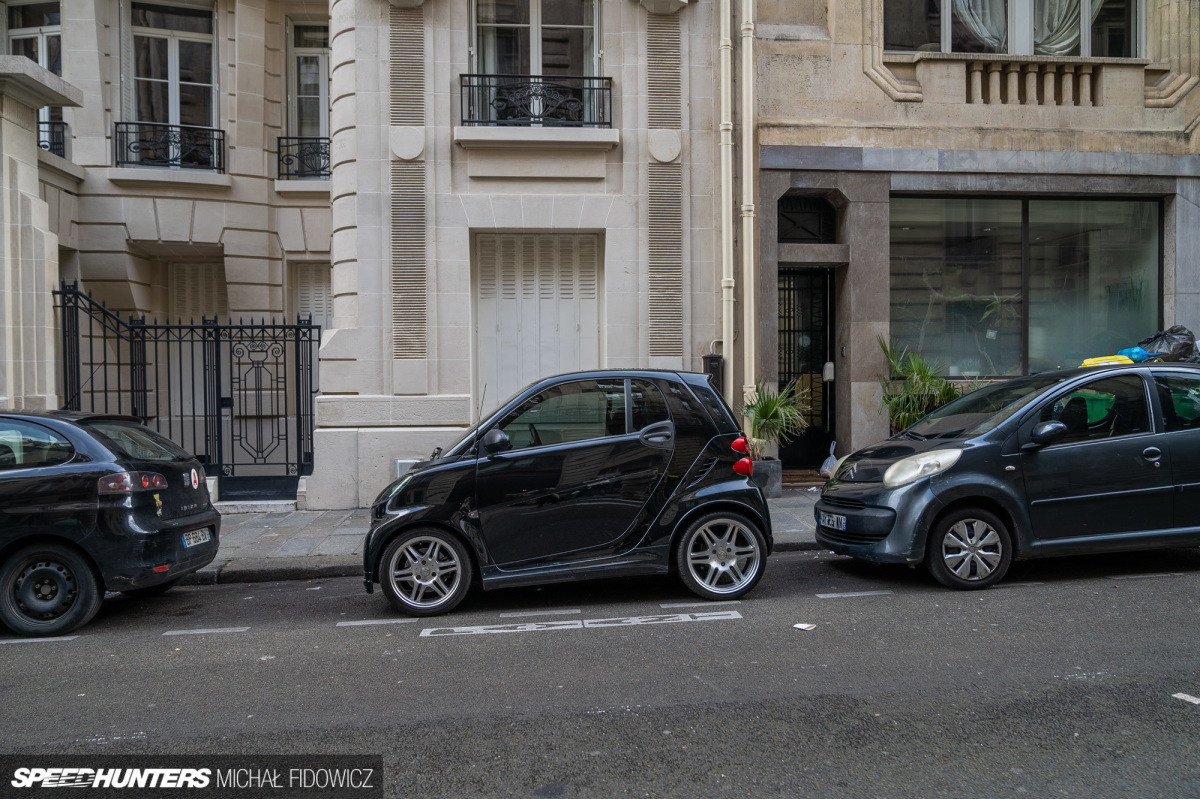 I'm excited to share with you my time at the Place Vauban classic car meet that I attended right in the heart of Paris, but I'll save that for a separate story. The enthusiast culture there far made up for my lack of inspiring everyday car culture which I don't feel I got the full experience of in just one afternoon walking around Paris.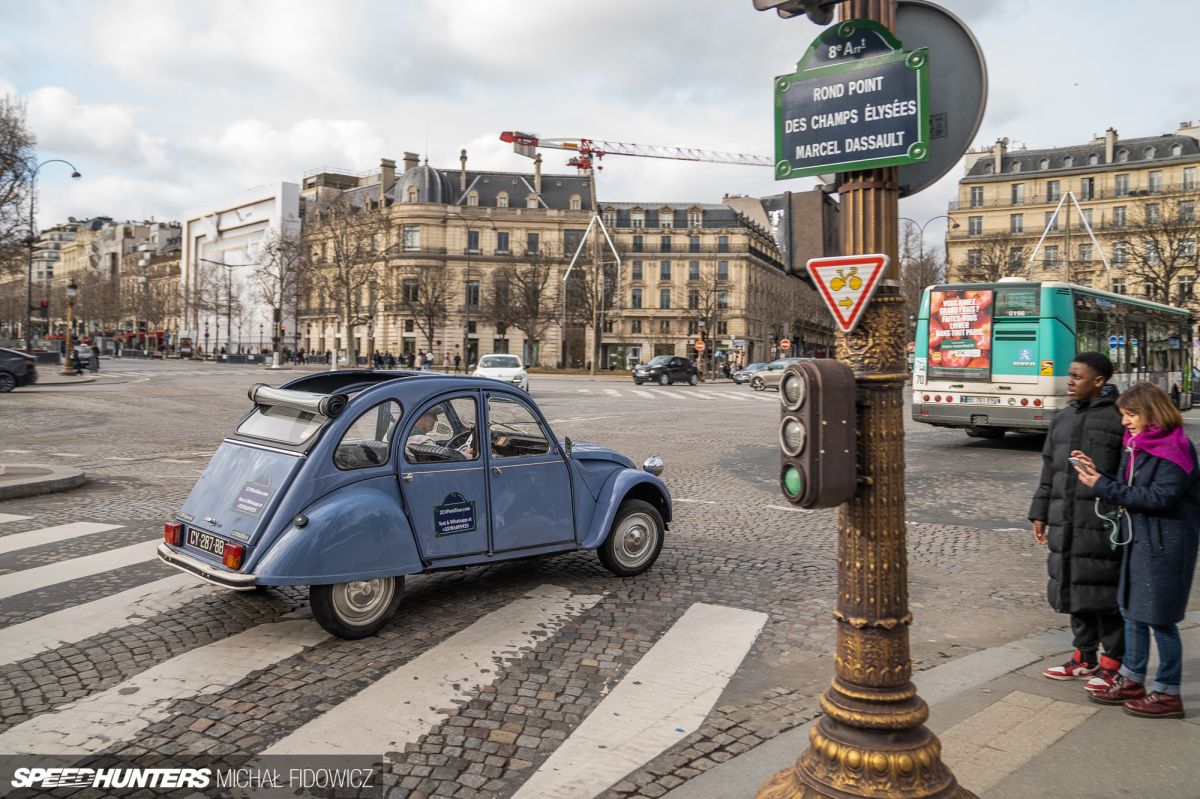 I'll leave you with one observation though: The 2CV still, to this day, outnumbered any other car I saw on my Sunday in Paris. That car is an integral of Paris's DNA, and that definitely did not let me down.
Michał Fidowicz
Instagram: candyshowroom