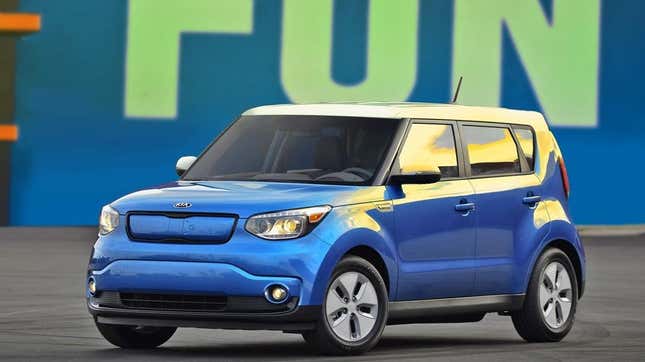 Kia is recalling certain models of the Kia Soul EV in the U.S. and Canada due to a possible short circuit in the car's battery pack. The possibility of the electrical short poses a fire risk while the car is in motion, thereby increasing the risk of injury, according to the National Highway Safety Traffic Administration.
Rivian Recalls Nearly Every Car It Has Built
In case you missed it:
The recall affects 2,689 models of the 2015-2019 Kia Soul EV equipped with an E400 high voltage battery. This affects all 2018-2019 Kia Soul EVs that came with that specific battery, while only older models that have had their high voltage batteries replaced under warranty with an E400 battery are affected.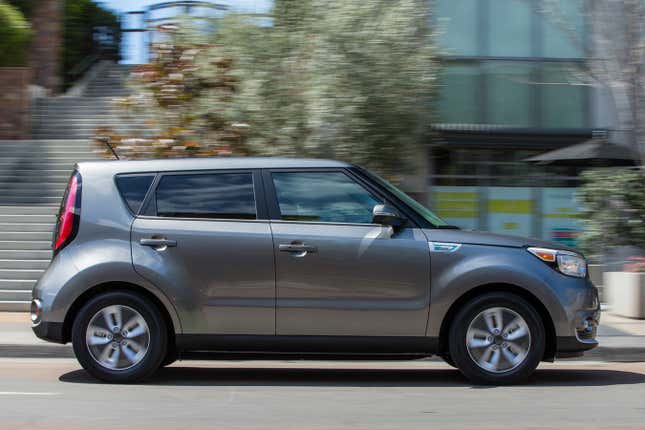 Documents released by the NHTSA outline two different groups of Kia Soul EVs that are being affected: all 2018-2019 models with a production date from July 3, 2017 through September 28, 2018 are included in the recall, while only certain models made between July 15, 2014 and June 30, 2017 will be counted. It just depends on whether the original batteries in these older Kia Souls were previously swapped for an E400 battery pack under warranty.
The cause of the short circuit is still unknown for now, but the NHTSA says it could be related to "abnormally excessive precipitate" within the affected cars' battery cells, which make up the E400 high voltage battery pack assembly. The batteries were produced by SK On. And so far, there have been three "thermal incidents" related to these faulty battery packs, though Kia says there have been no crashes, injuries or deaths related to the defect.
The recall fix starts with dealers updating the battery management system of the affected Kia models. The software update allows the car to detect abnormal battery cell voltage and preempt a possible short circuit. If abnormal voltage is detected, then the car's EV warning light will light up on the dash and charging capacity will be limited to 80 percent; the Kia Soul EV will then go into limp mode.
If this happens, dealers will replace the entire battery assembly free of charge, and Kia adds that owners who've already paid for battery replacement due to this particular defect will be reimbursed. Kia will start reaching out to owners of the affected Kia Soul EVs on May 26 via notification letters sent through the mail. Of course, owners can track the recall through the NHTSA's SaferCar app.