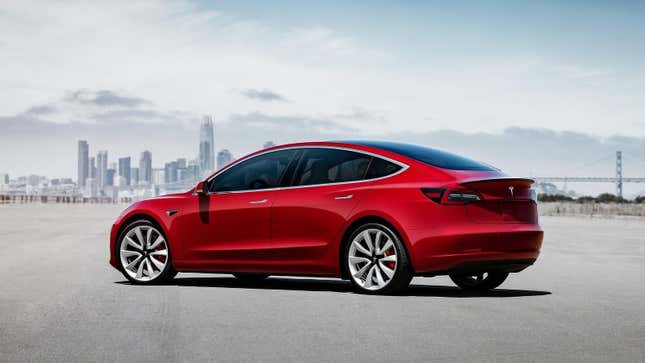 If you own a Tesla Model 3 you may want to check out the latest recall. Autoblog reports that a small number of examples of the popular EV are being recalled over a suspension issue that could cause some components to come apart while driving.
Tesla Model 3 Is Now Cheaper Than the Average New Car
The NHTS website has the full details on the recall, which affects just 422 Model 3 sedans from 2018 and 2019. The issue is fasteners that hold the lateral links to the subframe. Apparently the fasteners can loosen over time, which could cause the lateral links to separate from the subframe. The NHTSA's description sounds even more alarming:
If a fastener becomes loose enough or separates from the sub-frame such that the lateral link separates from the sub-frame, the wheel alignment could shift and cause instability, which may adversely impact vehicle controllability and increase the risk of a collision.
Apparently this problem has been known for a while, as the notice shows some owners raising the issue as far back as 2019. The remedy for the fix sounds simple enough: Affected owners should their vehicles in to a Tesla service center, where technicians will tighten the fasteners to the correct spec. Any damage found that results from the improperly tightened fasteners will be Tesla's responsibility to fix as well. "In the unlikely event that vehicle damage from a loose or missing fastener is found during the inspection, Tesla Service will replace the damaged component," the notice says.
This is just the latest in a rash of recalls affecting Tesla models. And while fans of the brand like to argue that an over-the-air software update shouldn't be considered a "recall" (they're wrong), this particular safety recall is immune to that argument.
G/O Media may get a commission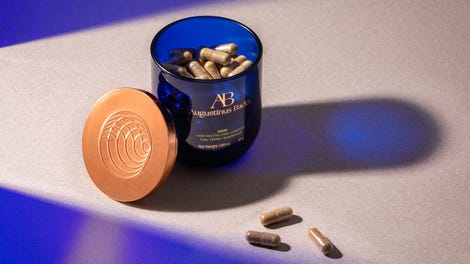 HEALTHIER HAIR
Augustinus Bader Hair Revitalizing Complex
Improve your hair today
The Hair Revitalizing Complex was tested via double blind trial to compare those taking it to those on a placebo. Those on the supplement were found to have increased their hair count by 56%, hair shine by 100%, and a 98% reduction in hair damage when compared to those taking the placebo. If these are the results you're looking for, you can get a one-month supply (30 days) for just $130.
As always, no matter what kind of car you drive, you should probably check NHTSA's website to see if there are any open recalls on your vehicle. Here's how.