Maria Ahvenlampi always knew that her husband Olli's love for his 1986 Toyota Starlet EP70 ran deep.
Olli Ahvenlampi was a DJ with a love for '80s music and '80s cars. He saw potential in these older Japanese machines – especially Toyotas – and already owned a bunch of Starlets before embarking on this build.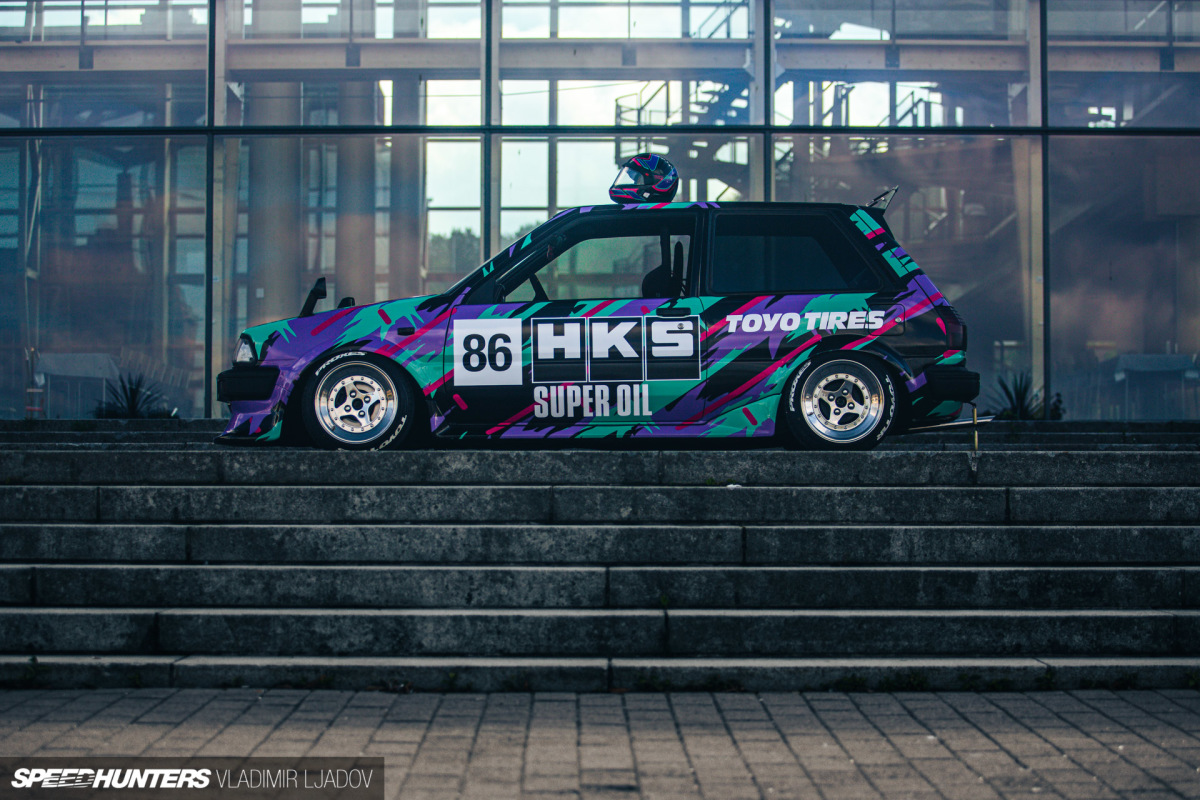 Back in the fall of 2019, around the same time that Olli received his cancer diagnosis, he, Maria, and friend Niko picked the EP70 from a nearby city in Finland. It was factory black, original and in excellent condition for its age. In other words, the perfect starting point for a new project.
Olli had an ambitious plan and vision for the car: a version '2.0' build to carry on from his then current EP70 project.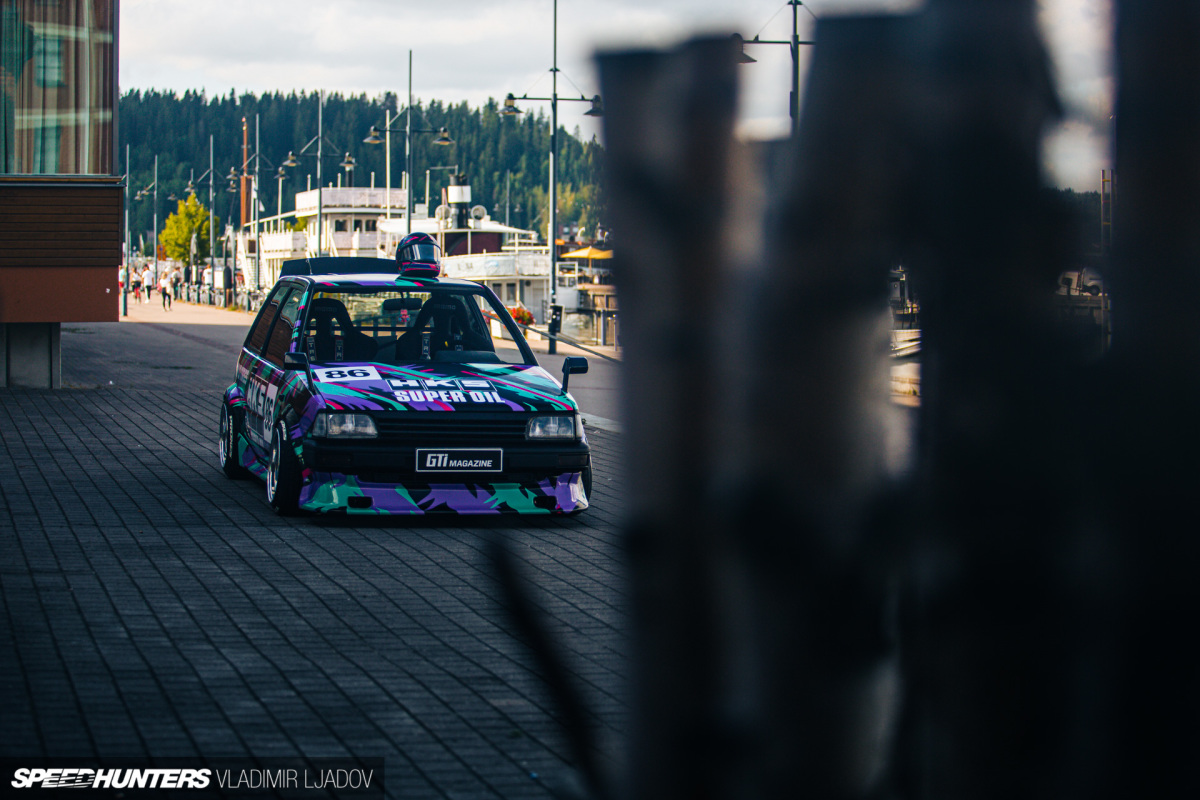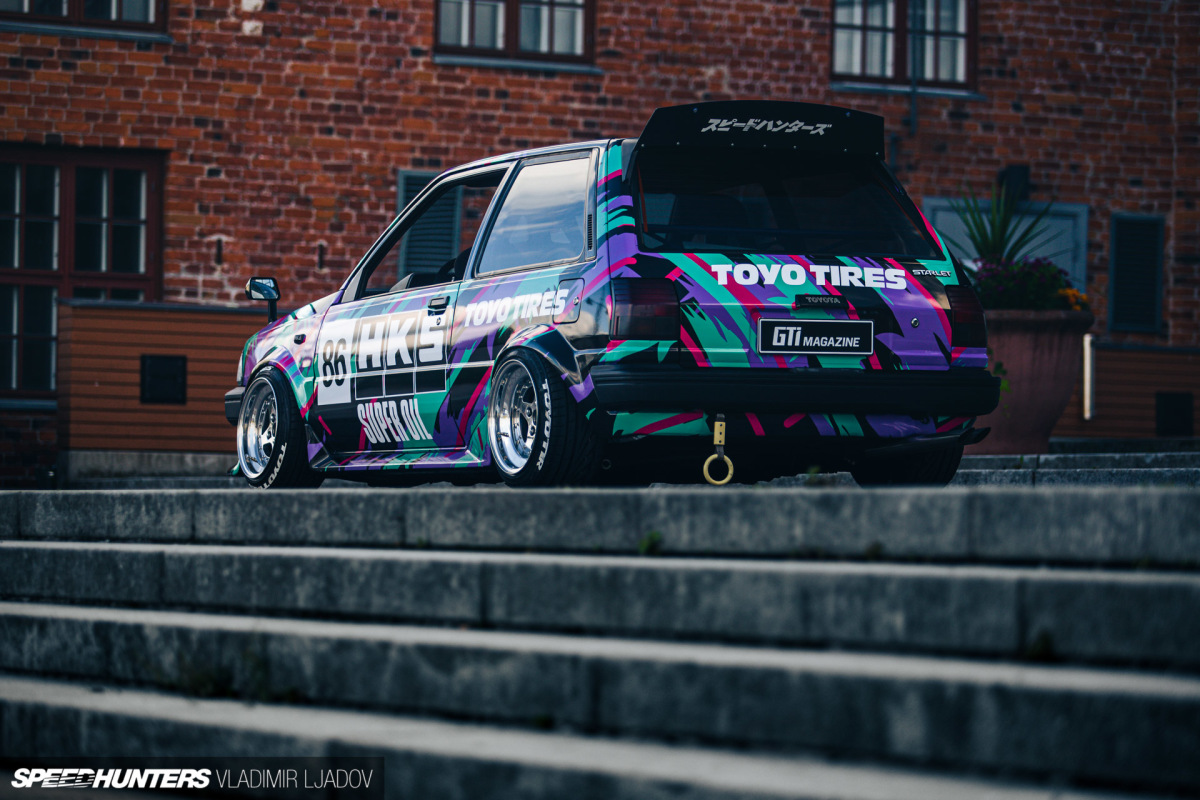 The original plan was to complete the Starlet in time for the 2020 American Car & Tuning Show (ACS) in Helsinki, where Olli already had a show spot reserved. But little did Olli that he'd soon be faced with the 'worst case scenario' of his cancer diagnosis.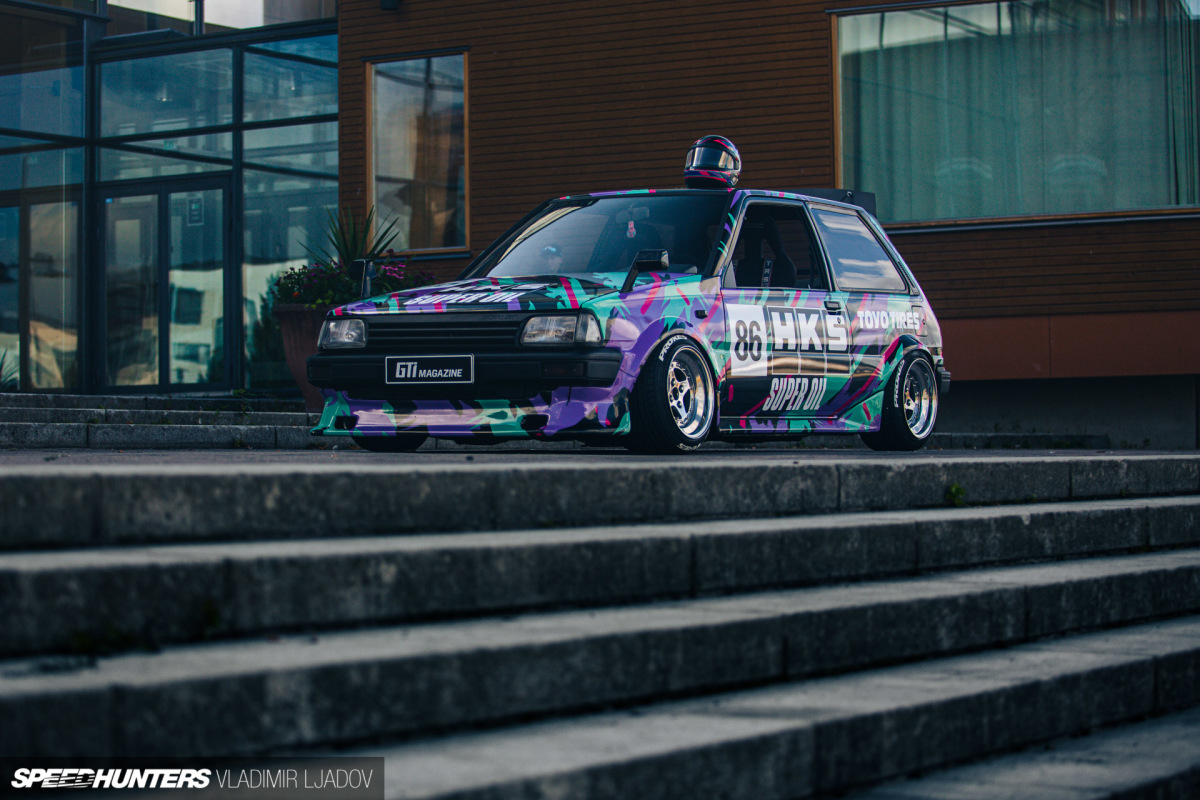 Before the illness took control of his daily life, Olli visualized and shared his plan on how the Starlet would look. So when all of Olli's treatment options were exhausted in Finland, and he travelled with Maria to Belgium for a new private cancer drug trial, his friends and family kept the build going. The constant updates that Olli received from those who had stepped in to lend a hand with the project provided much-needed joy and happiness during this terrible time.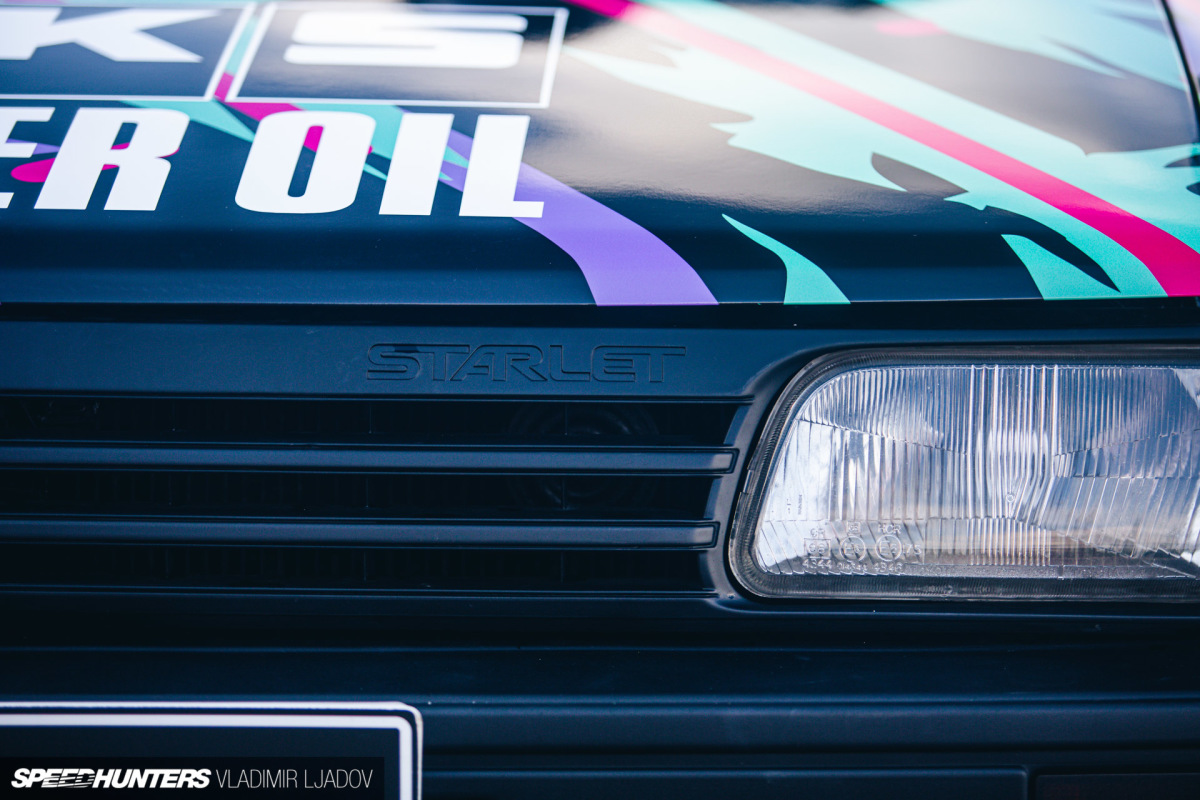 "In May 2020, the [ACS] tuning show was canceled due to the pandemic, and we knew right away that Olli may not be alive at this time next year when the event would be organized again," Maria recalls. This prompted a serious discussion about what would happen to the Starlet if Olli passed away. Of course, everyone close to him promised to see the build through to completion.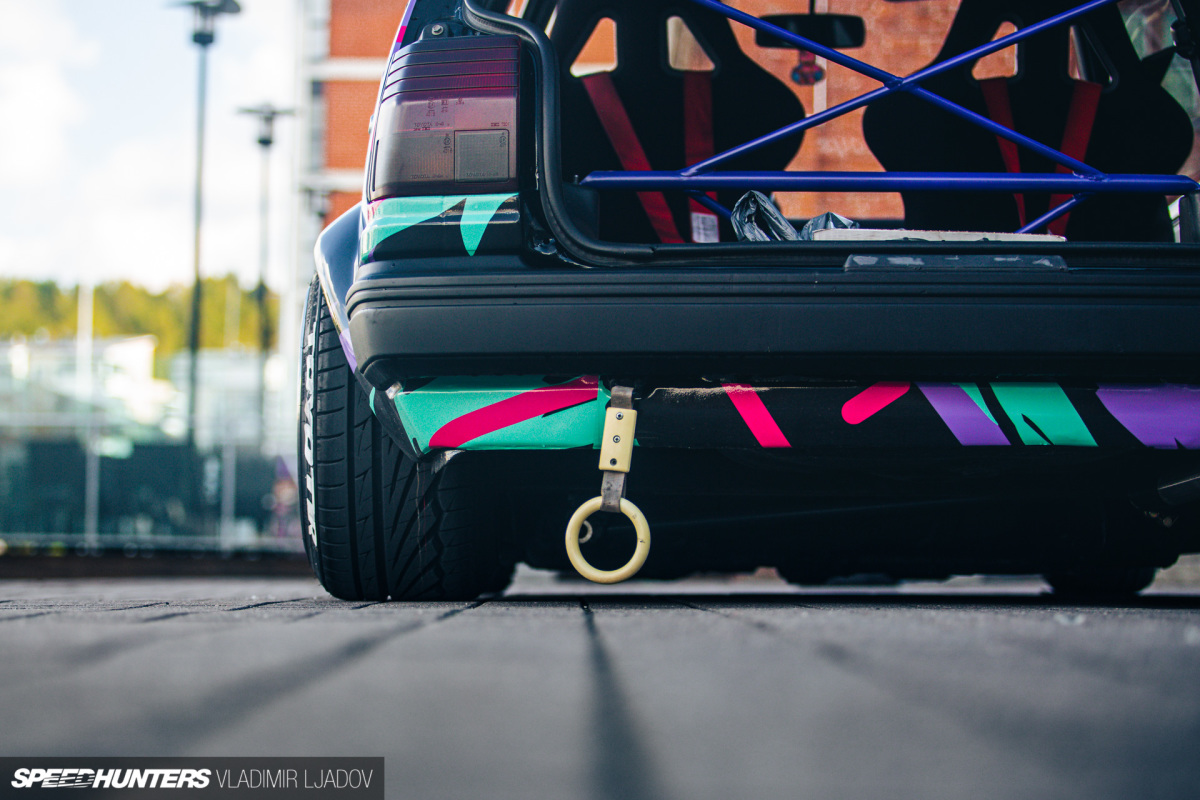 In June, Olli was still able to get to the garage and witness firsthand the project taking shape. Just hanging out with his best friends Riku Tujunen, Teemu Rinne and Niko Sulander, as well as Ville Hämäläinen, was a really important and empowering time in Olli's final weeks, says Maria. She saw that the garage atmosphere made any bad thoughts feel distant.
At this time, all the important bodywork parts were restored and widened rear wheel arches were welded in place.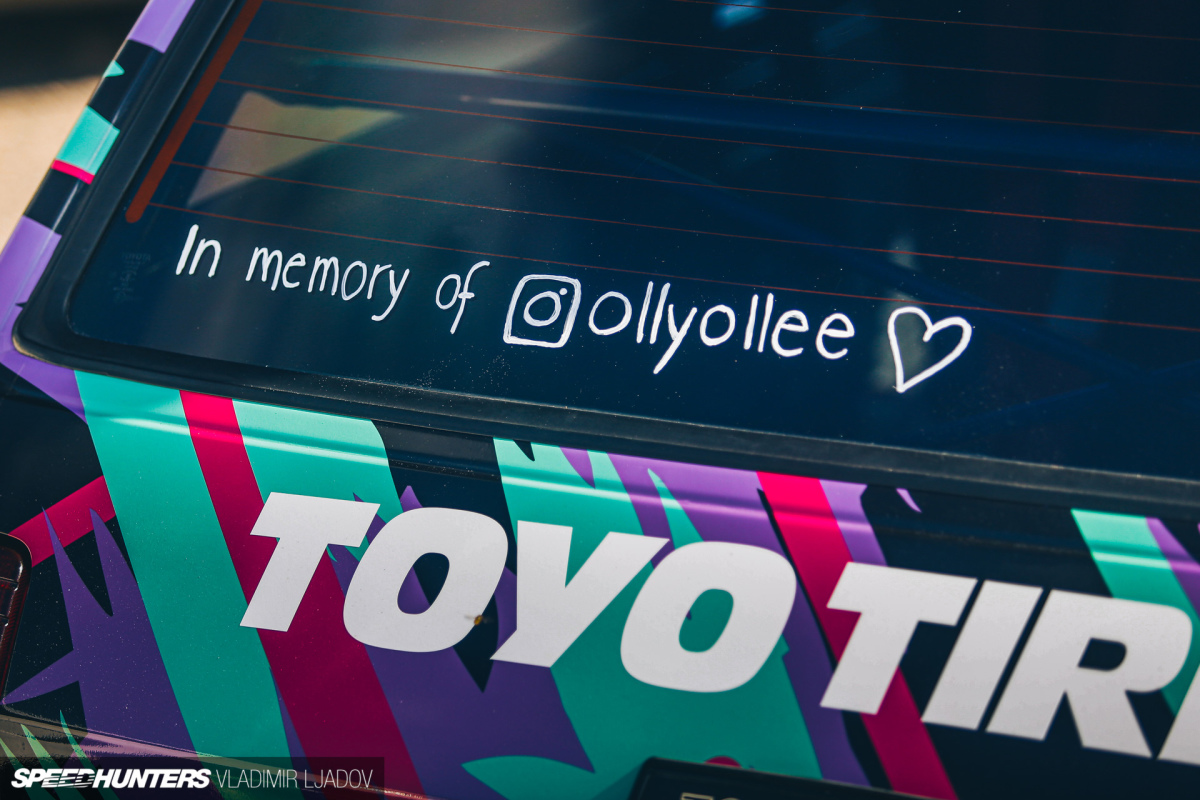 Olli peacefully passed away with Maria by his side on July 7, 2020. They Starlet was not mentioned during Olli's final days; there was no question that it would be finished when the time was right.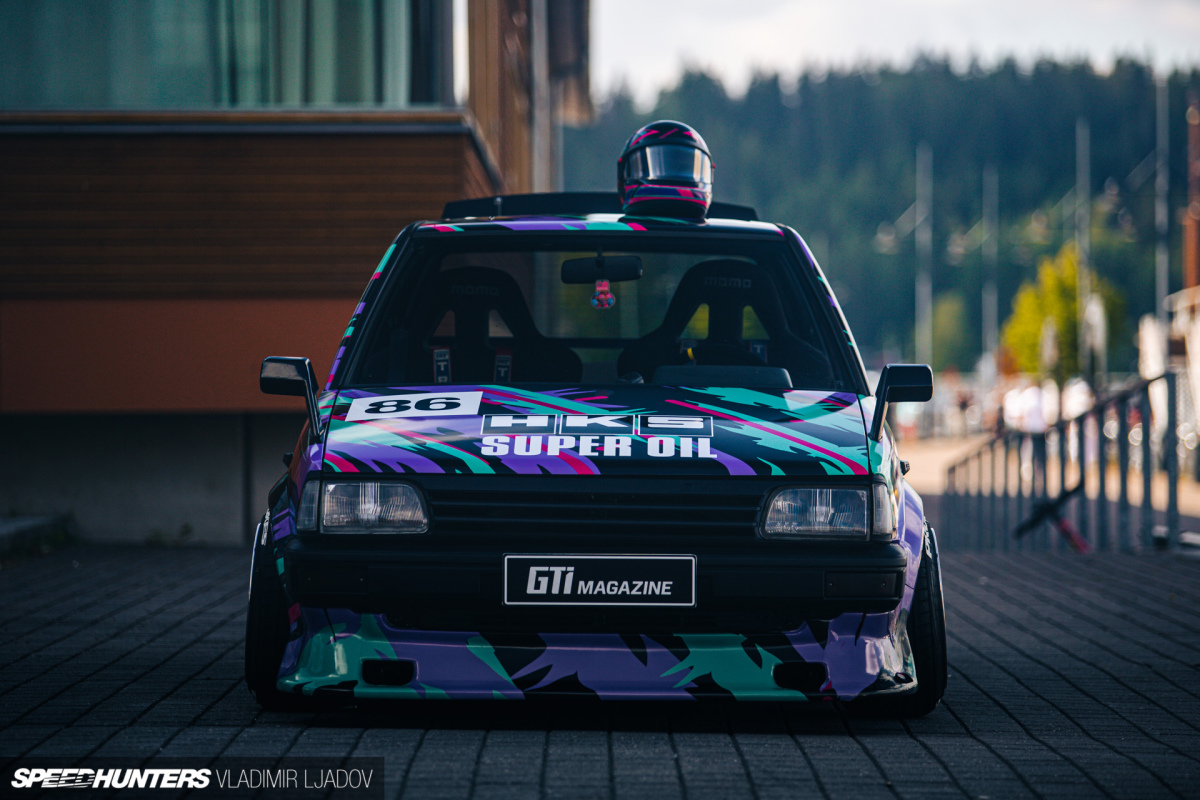 The project was paused for the remainder of 2020 as everyone close to Olli came to grips with his passing. ACS was canceled again for 2021 so there was no need to hurry the build along, but as the months went by the Starlet slowly began to take on its final form. Maria and Olli's friends concentrated on the exterior and the interior, leaving the 1.3L engine stock for the time being.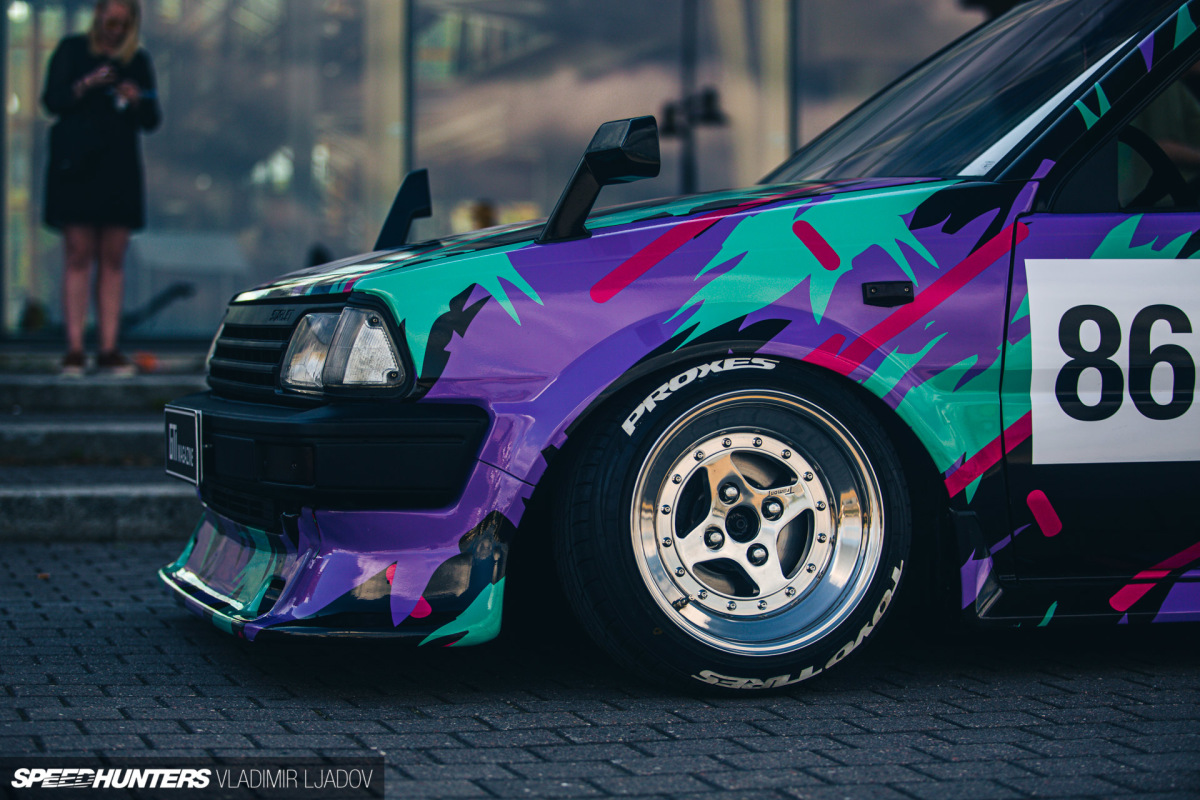 The iconic HKS 'oil splash' livery fits the little Starlet perfectly, complementing the low, wide bodywork. The Starlet rides on D2 Racing coilovers, touching the ground with period-correct Tramont TY2 wheels wrapped in grippy Toyo Proxes TR1 tires.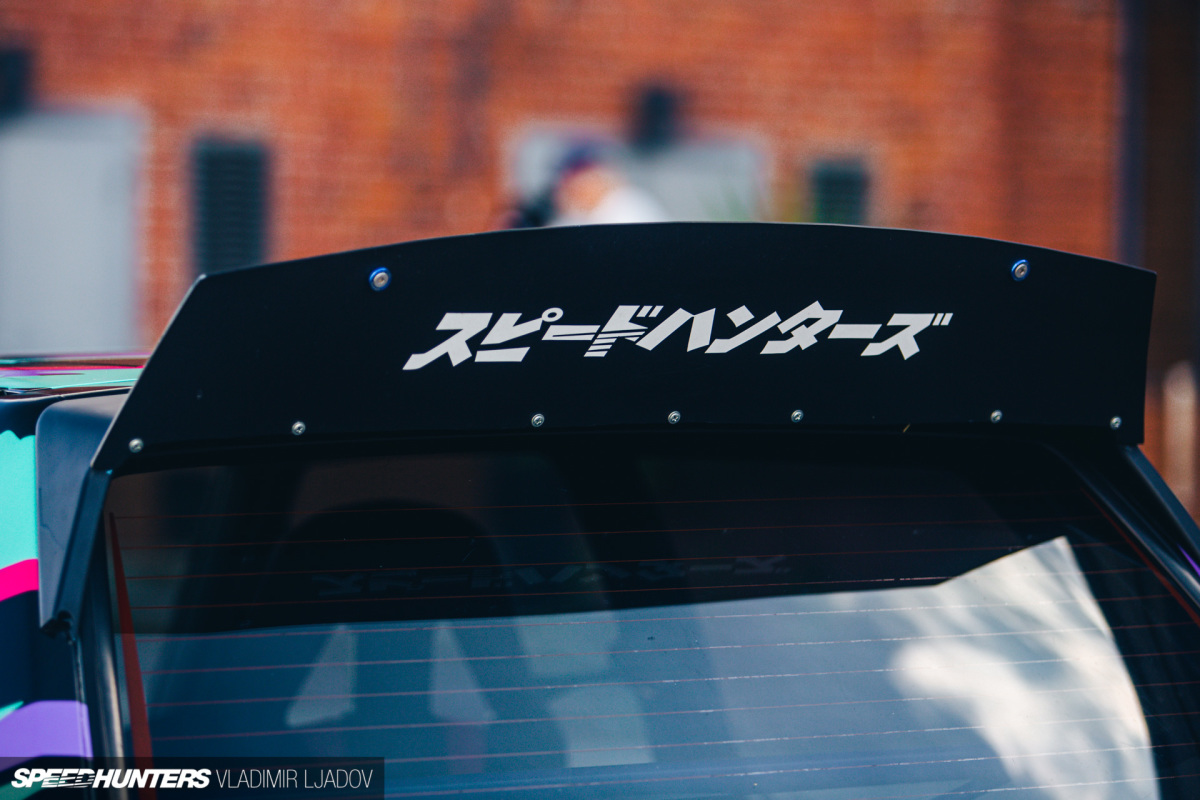 The front lip spoiler came straight from an AE86 while the Toyota MR2 side skirts were modified to suit. The custom rear ducktail spoiler with Speedhunters katakana logo was carried over from Olli's previous EP70 and feels completely in tune with the theme, as do the fender mirrors.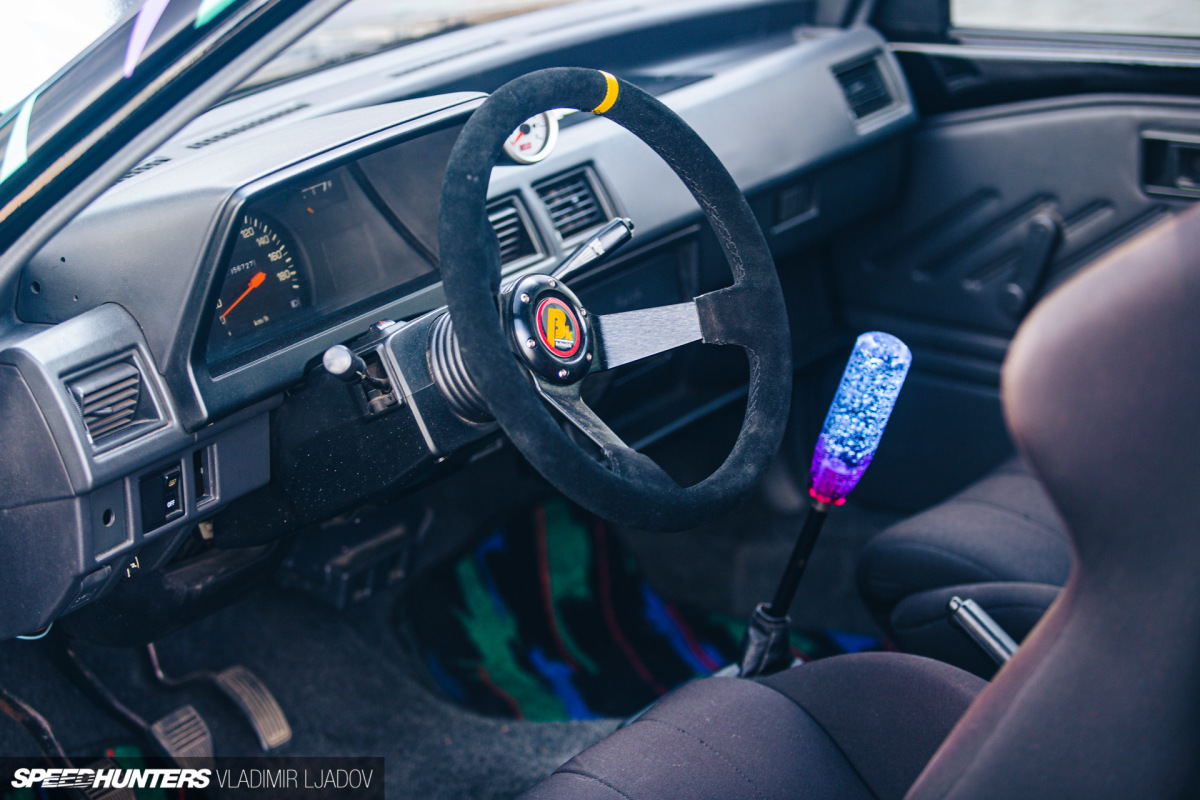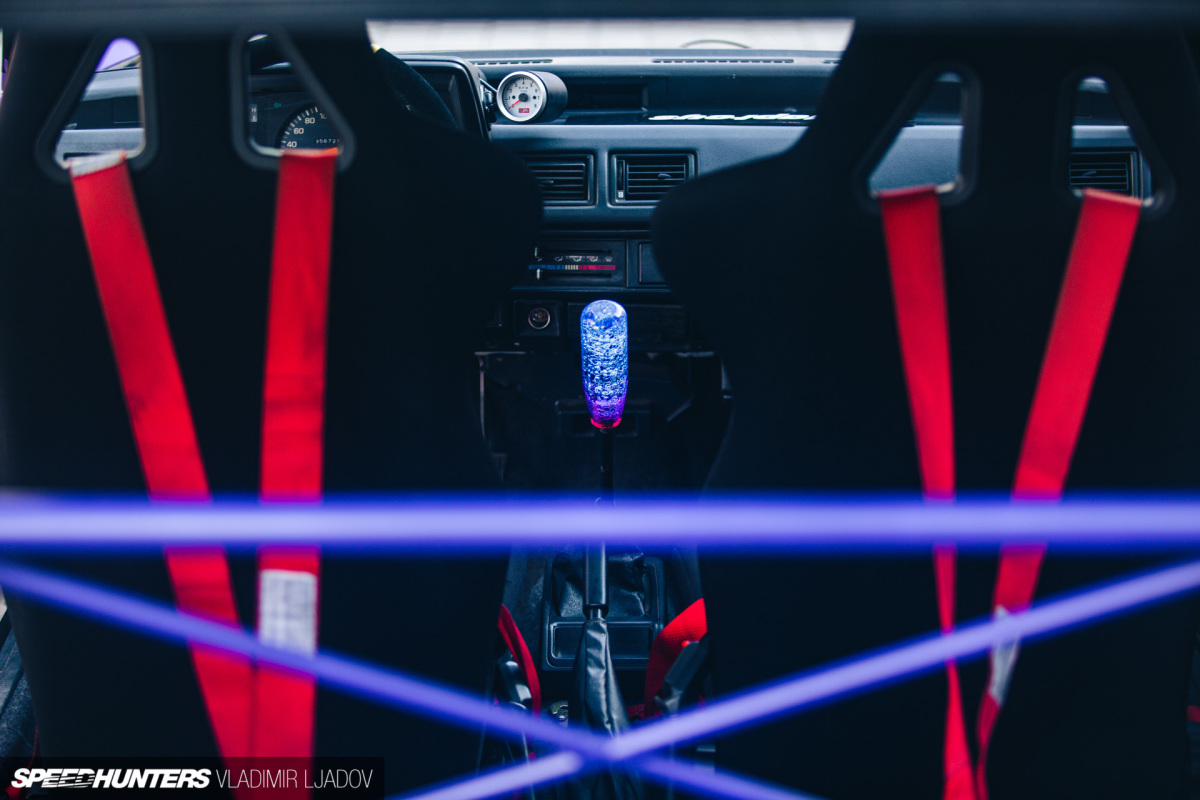 The interior received Momo bucket seats and TRS harnesses, a dished steering wheel, stylistically-fitting gear knob, a much-needed tachometer and a custom rear strut bar.
Maria says that every minute of her first real car-building experience – and the emotional rollercoaster that came with it – was totally worth it. She knew that Olli would have been proud of her and all his friends for finishing what he started.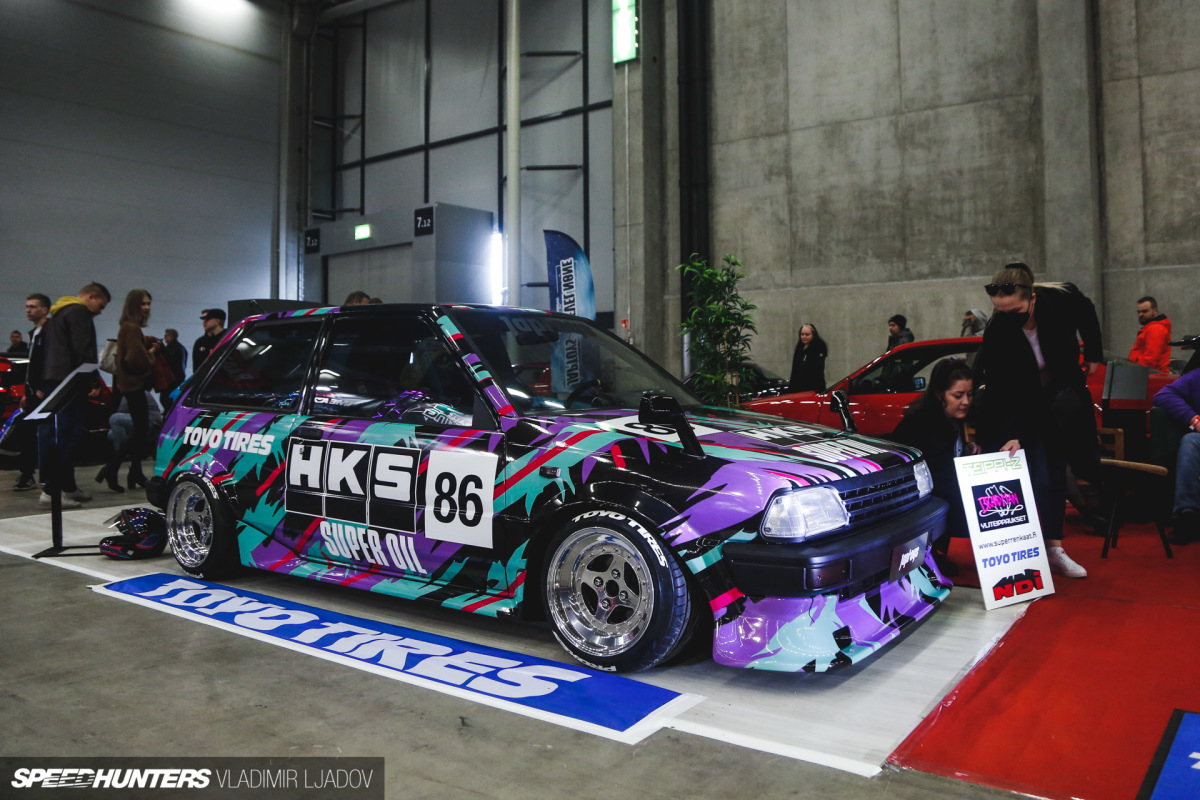 Despite all the difficulties, twists and turns, the 2022 American Car & Tuning Show show weekend was an absolutely amazing experience. Maria says that she will remember it forever: the atmosphere, new friends, and all the great memories made.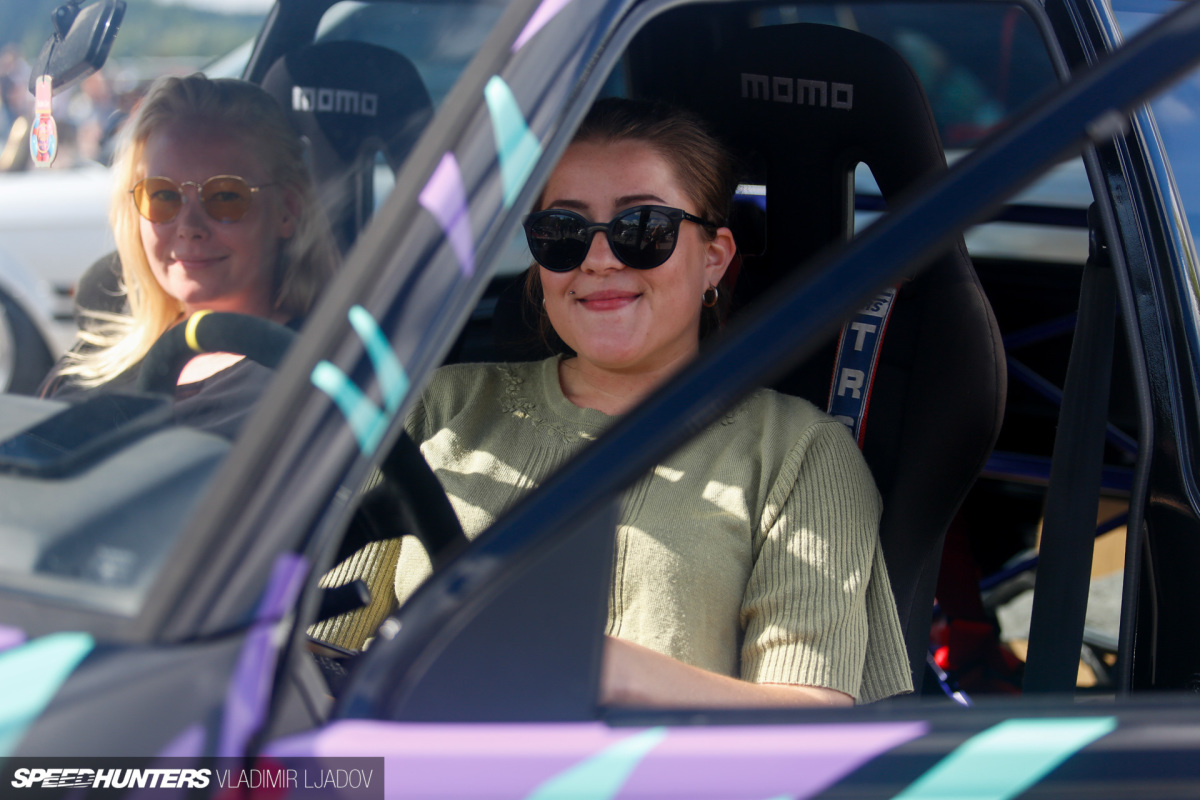 Since then, Maria has taken the Starlet out for a drive whenever she wants to bring back memories or needs to clear her head. The EP70 has become her little sanctuary, a place she knows that Olli is with her, in spirit, riding shotgun in his beloved car.
Vladimir Ljadov
Instagram: wheelsbywovka
because@wheelsbywovka.com
www.wheelsbywovka.com