Every now and then I'll shoot a car not because it's technically impressive, but because it's just so f**king cool. 
Dan Birkinshaw's Zeemax Porsche 911 is exactly that. So much so that I'm sure I broke the sound barrier running after it in the halls of Ultimate Dubs 2023, hastily adjusting my camera settings on the move.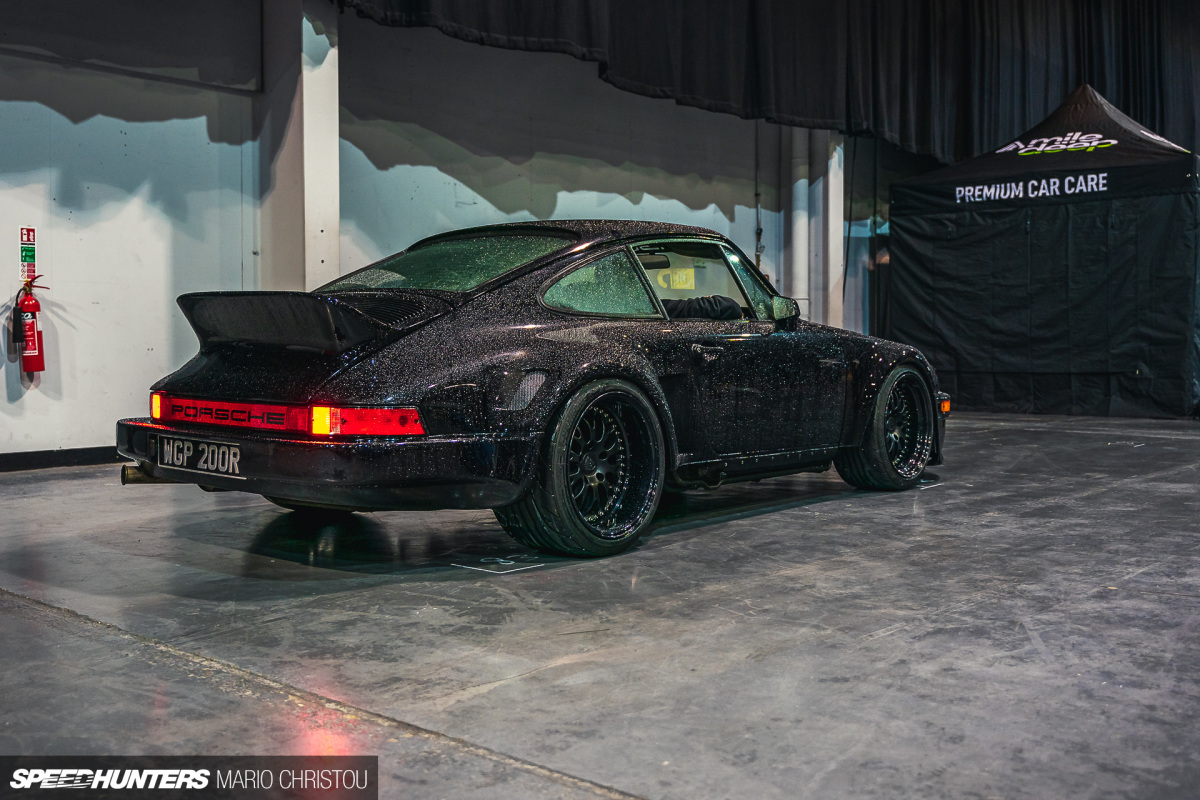 When I first saw it on the setup night, it was 'just' an all-black 911 with big hips and an even bigger attitude. I managed to take a couple of photos before it drove into the next hall, and decided to save more for the show itself on Sunday.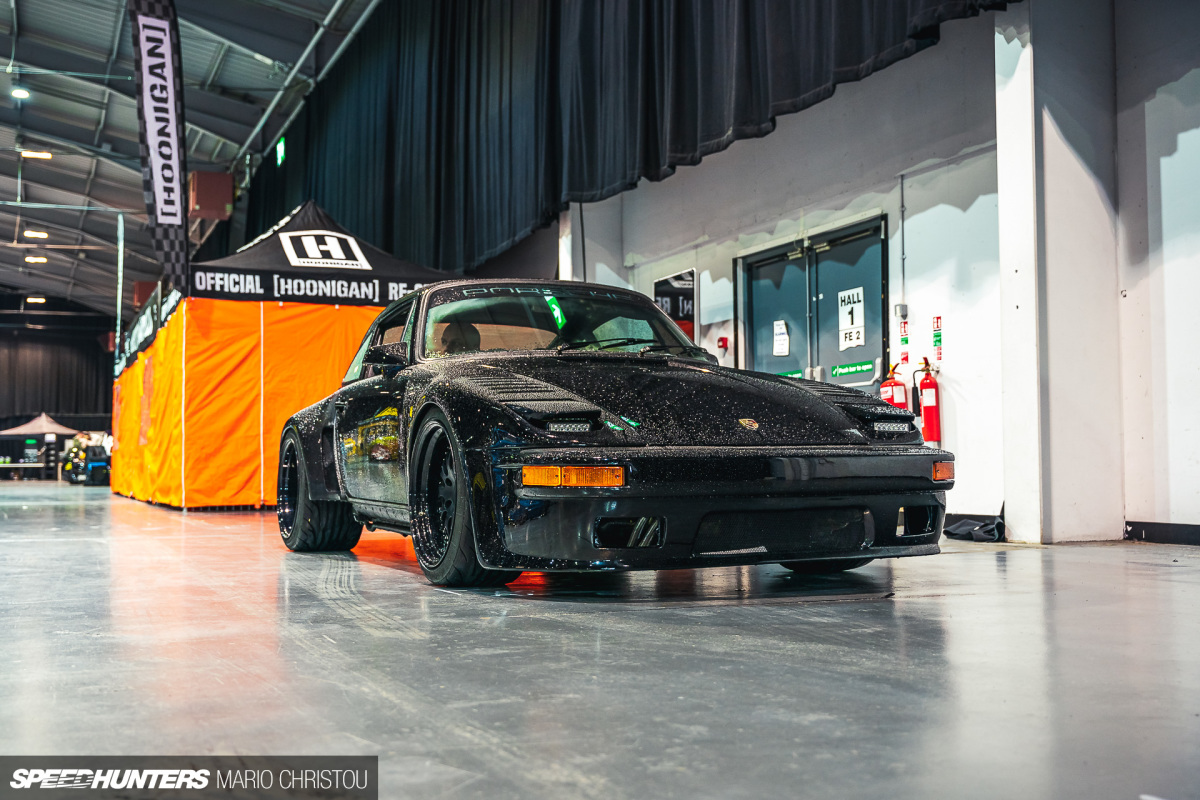 The flachbau or 'flat nose' mark this 1977 example out as more than 'just another 911′, if that even exists in this day and age. Add to that the LED 'lazy' eye pop-up lights, 18×10.5-inch and 18×12-inch ETA Beta split rims shod in Nankang NS2R rubber and exposed sills, and the menace this car exudes is biblical.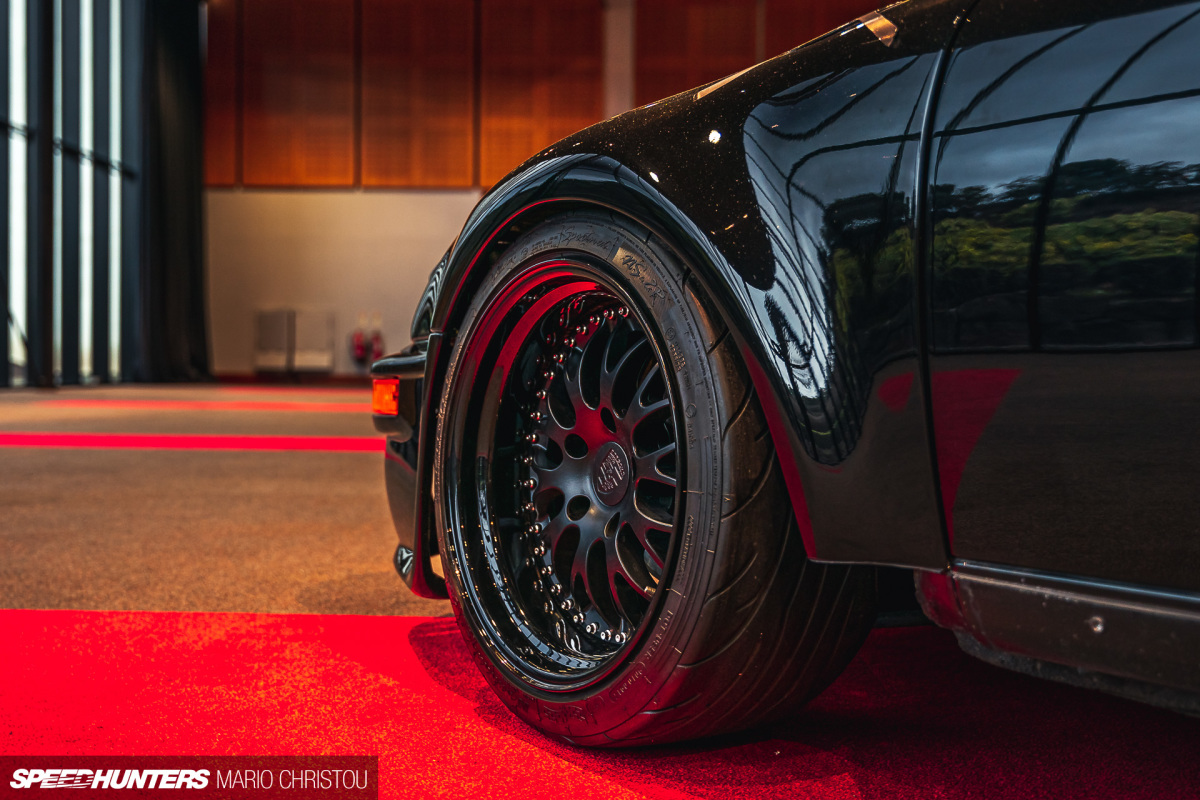 The stance certainly helps, with the 911 being dropped on Bilstein coilovers and uprated torsion bars.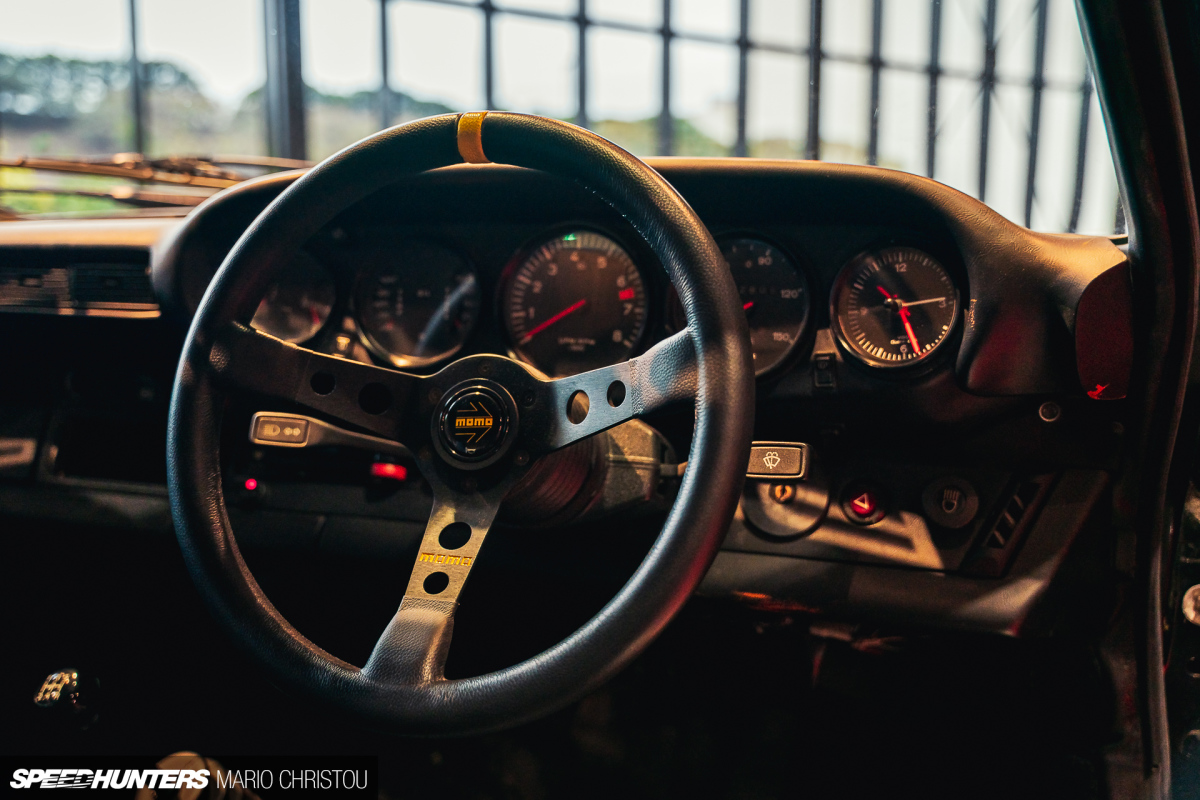 Even the interior has a serious tone to it. Not only is all black too, but it features a few understated choices such as the Momo MOD7 steering wheel, brand new carpets and a little black and white shift knob. We can't forget the classic Porsche 'tombstone' seats either.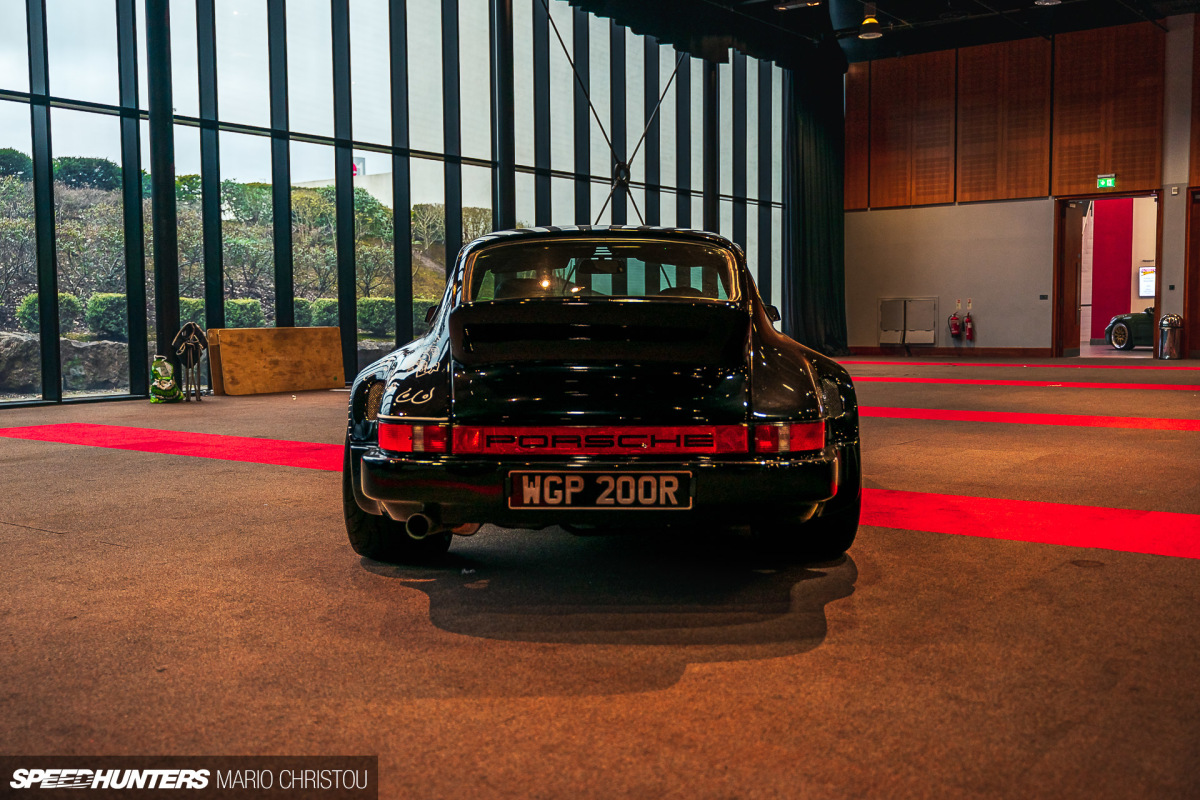 The '70s were a strange era for automotive design, and I feel this is represented better in period-correctly-modified Porsches than any other car. After all, the 'G-body' 911 is a car whose curvaceous base design can be traced back to the early '60s.
Tuning houses such as Zeemax were hell-bent on taking existing models and making them look as though they came from the future. Just look at the contrast between the Zeemax door mirrors and the Porsche ducktail spoiler. The mirrors look like the tool you'd use to carve the spoiler out of a fallen tree.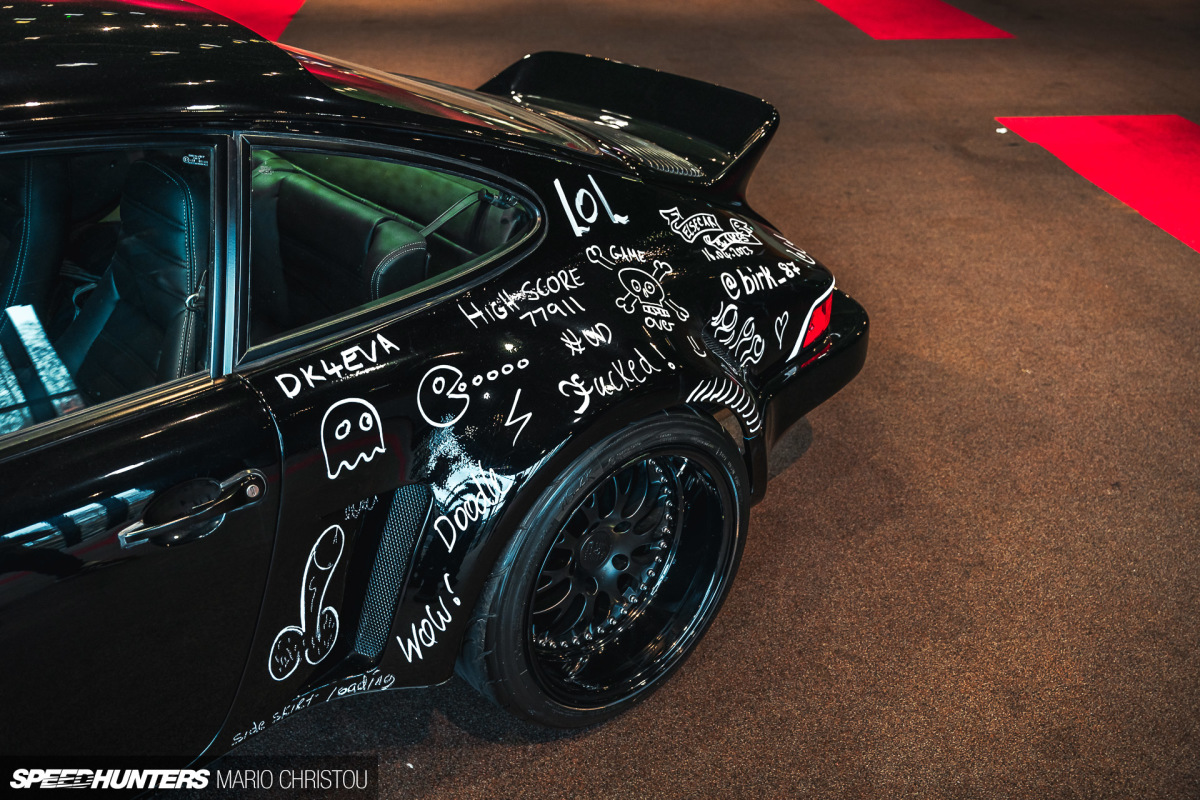 Yet the gargantuan wheels and Zeemax parts (or lack thereof) are not the most attention grabbing part of Dan's Porsche.
No, that would be the mass of bright white doodles practically jumping off the Porsche's gloss black paint. Part of me wanted there to be a deep symbolism behind the sketches, but I prefer the actual reason they exist.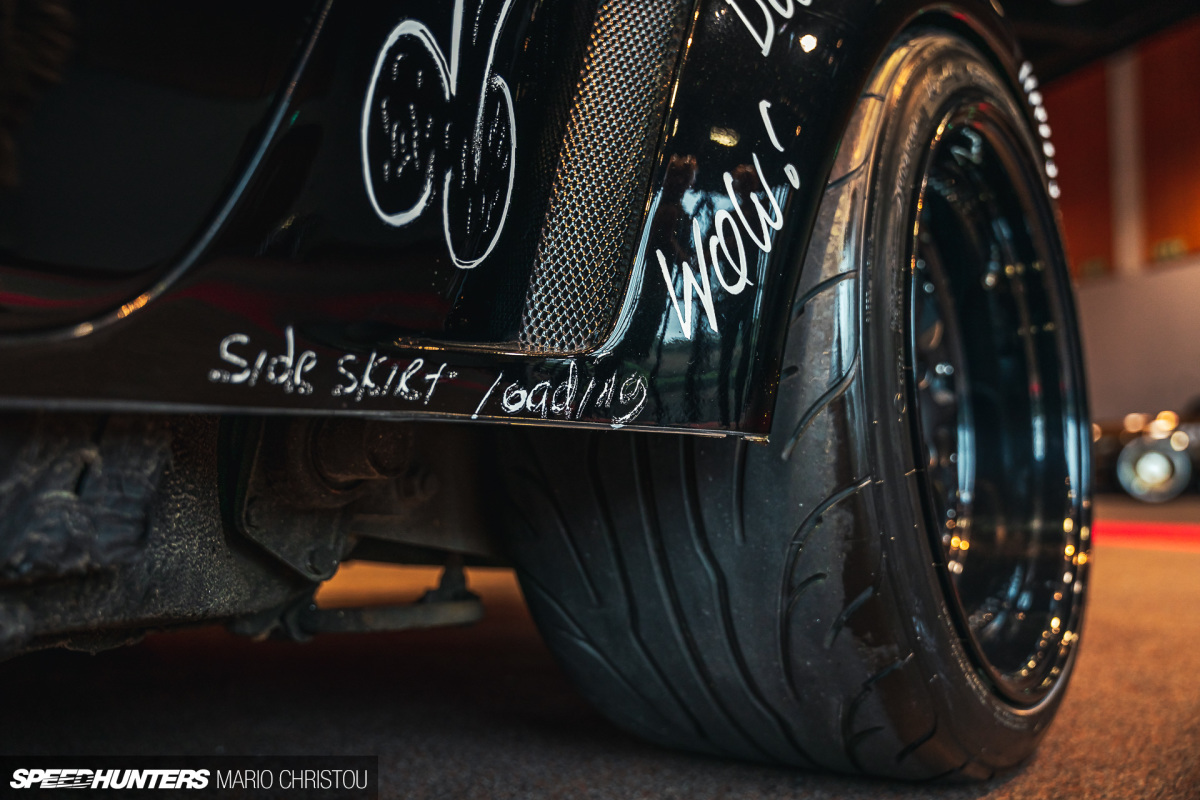 Dan had stored the Zeemax at his mate's unit whilst undergoing some work and preparing items for the next stage in the car's build. This was a fully-converted Zeemax car when purchased by Dan: blocky side skirts, questionably fitting wheels and double-tier rear wing included.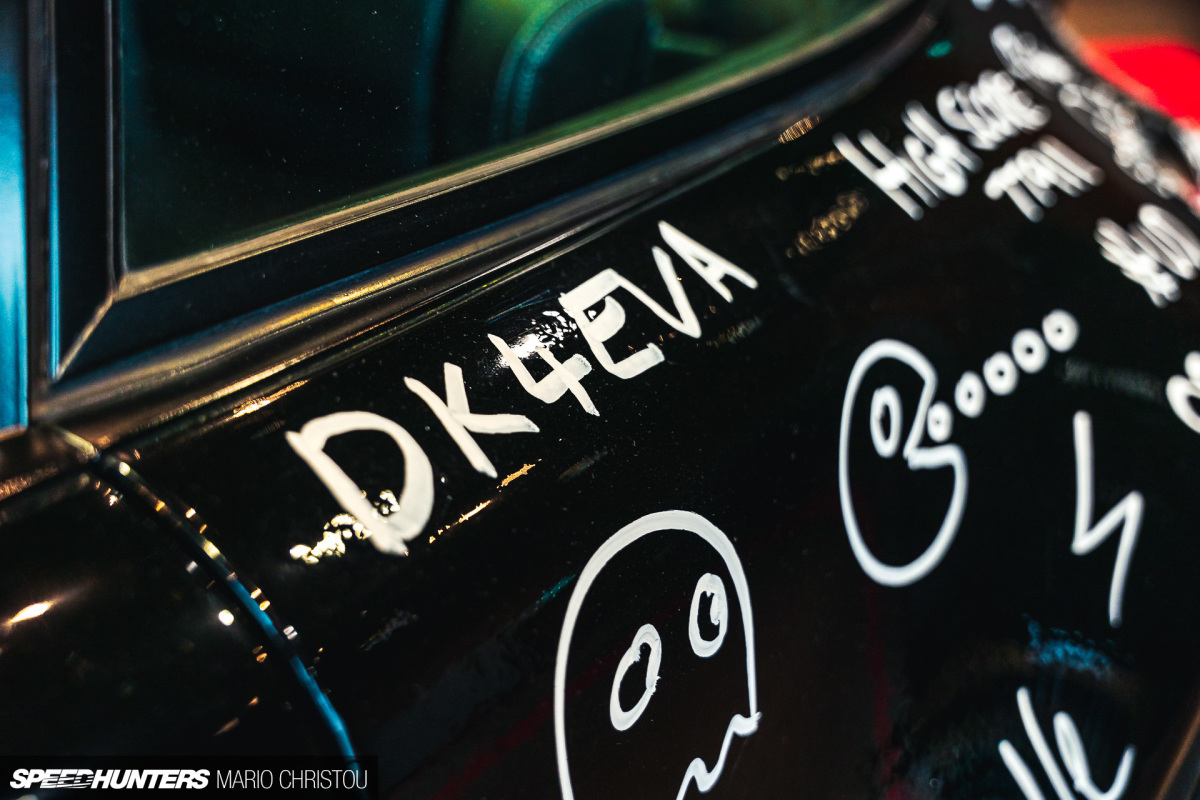 Unfortunately, the unit's roof sprung a leak, and the 911's rear quarter was exposed to a significant amount of contaminated water for a prolonged period of time. Old paint and a steady stream of dirty water simply led to the paint on the kit blistering, right before Ultimate Dubs.
The solution? Grab a white marker and go to town the night before the show. Why not? After all, the panel requires a repair and paint, so a few doodles won't do any more harm.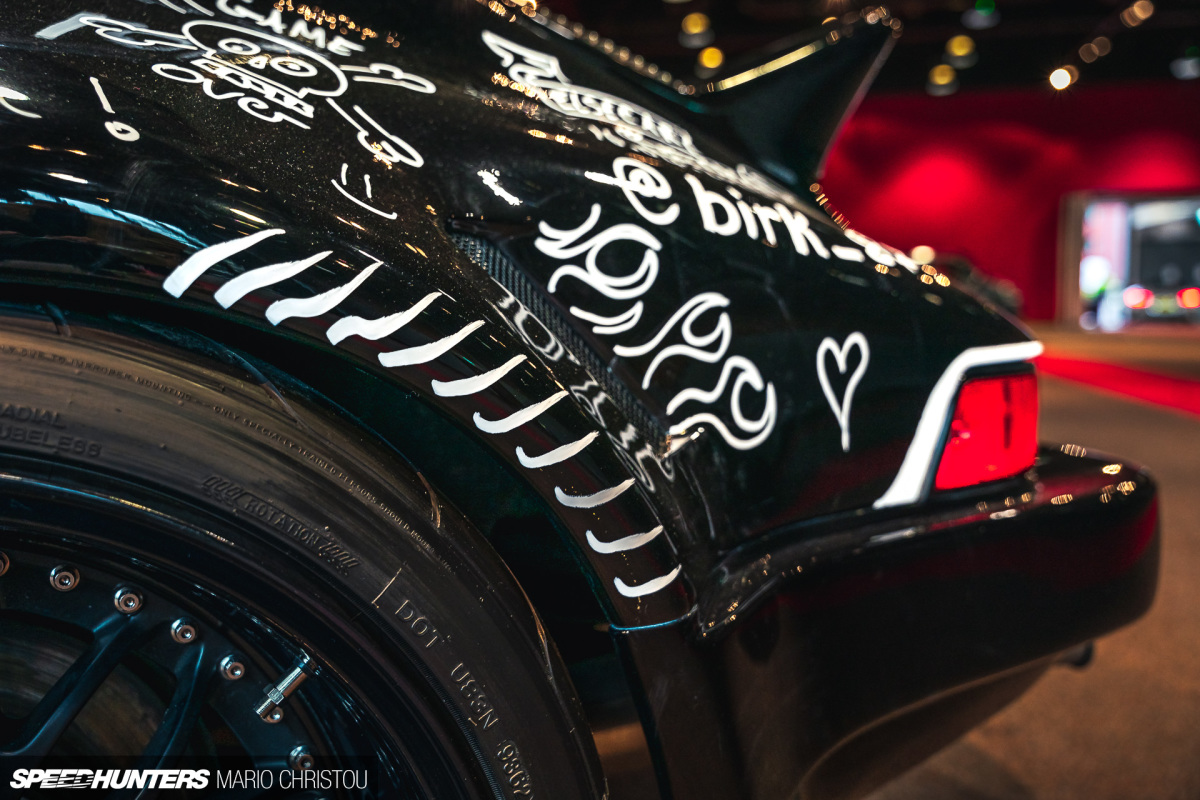 As much as I could go in depth about the 2.7L magnesium crank case race motor, stainless exhaust and billet engine covers, I won't. Not yet at least…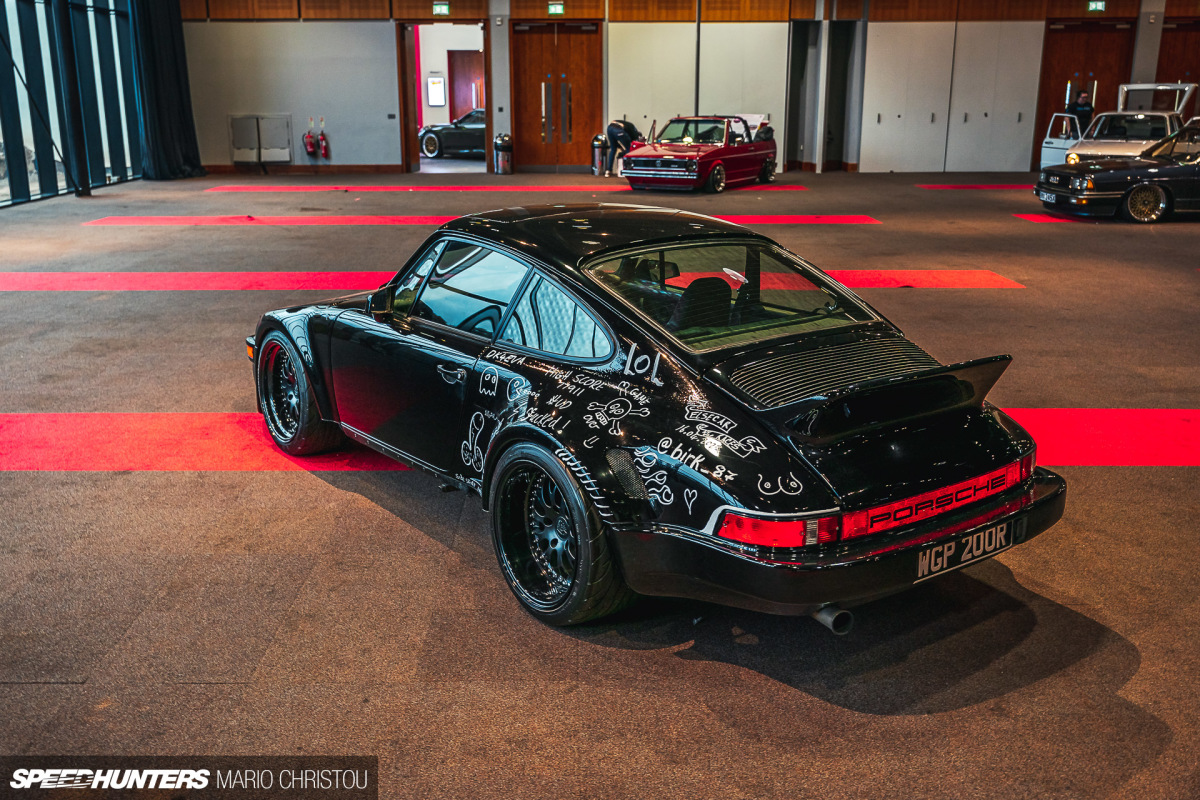 Dan has a long way to go with this build, and having outlined his to-do list I'm certain I'll be doing a proper feature on the 911 once it's complete.
I'll leave you with a simple thought: If this were 'just another' nicely modified Porsche 911, I might have not even noticed it on the day. Take things less seriously sometimes and have some fun. You might just enjoy the results.
Mario Christou
Instagram: mcwpn