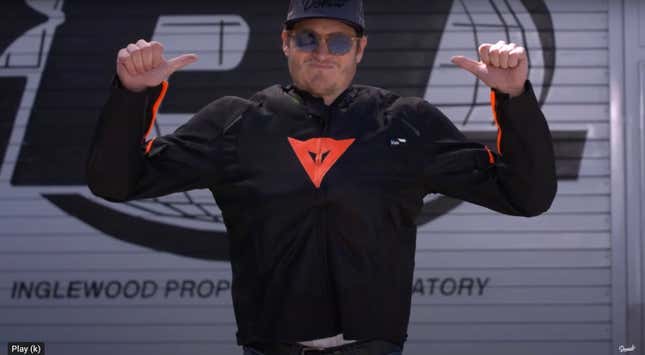 Life on two wheels is filled with risks, and as someone who enjoys ripping around town on a motorcycle, it's your responsibility to do as much as you can to mitigate them. A great way of doing that is having quality gear like a good helmet, CE-certified abrasion and impact-resistant gloves, pants, boots and jacket, all of which you wear every time you get on your bike. Now though, there's something else you can do that can make a huge difference in crash survivability: wearing an airbag.
We Hope Steve Never Has to Test This Motorcycle Airbag Vest
In case you missed it:
We're huge fans of airbag vests here at the ol' Japolnek, and for insight into why, you should check out this rad video that the weirdos over at Donut made about the technology. They focus on Dainese's D-Air system, which is awesome, but definitely not the only system out there. Steve DaSilva and I, for example, have and use Alpinestars' TechAir system.
I Tested an Airbag Suit
So, what's the TL;DR version of this? Basically, it's that an airbag helps support your head and neck in a crash, which is extra important because that helmet protecting your brain from impacts also makes your head heavier and subject to way more g-forces. A good vest system also protects your chest and back from impacts by inflating before you actually come into contact with something.
The smart part of modern motorcycle airbag tech comes courtesy of several gyroscope sensors and a computer controlling the inflation system based on extremely sophisticated crash detection algorithms. The upside of this is that it's smart enough to detect when you're having an involuntary dismount, but the downside is that sometimes it can get confused and blow when you're not crashing, but hey, pobody's nerfect.
Most motorcycle airbag systems are also reusable but require you to return the vests for repacking and recharging at the manufacturer after deployment. Given these systems' not-insubstantial initial purchase prices, the repacking service is pretty awesome.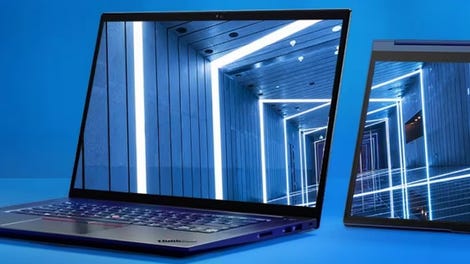 Up to 69% off
Custom Lenovo Laptops or PCs
Pick your processor, RAM, GPU, and more
Whether you are in the market for a new laptop or desktop or if you a specifically looking to build something to game on, you can do so here and you'll save up to 52% off.
So, if you ride, be rad (and alive) like us and the Donut bros and level up your safety with an airbag system.