Just Do It
I promise you, all you need to have fun off-road is a stock 30-year-old Toyota fitted with some good tires.
I appreciate that this is a very un-Speedhunters approach for me to take, but allow me to explain…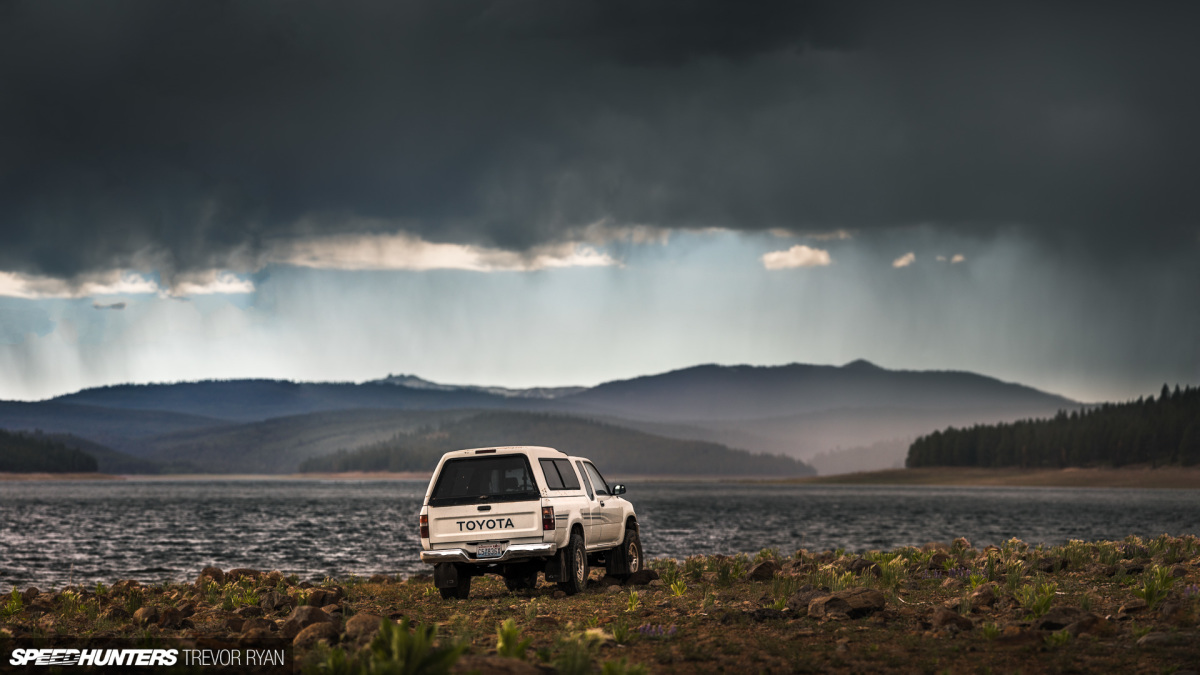 First, we have to address the elephant in the room: speed. My 22R-E-powered 1991 Toyota Pickup Extended Cab certainly is not the epitome of speed. In fact, I don't think speed was ever a remote consideration for Toyota when designing the four-cylinder version of my truck. Or the V6, for that matter. Zero to 60mph was not timed; it was more of a pass-fail situation.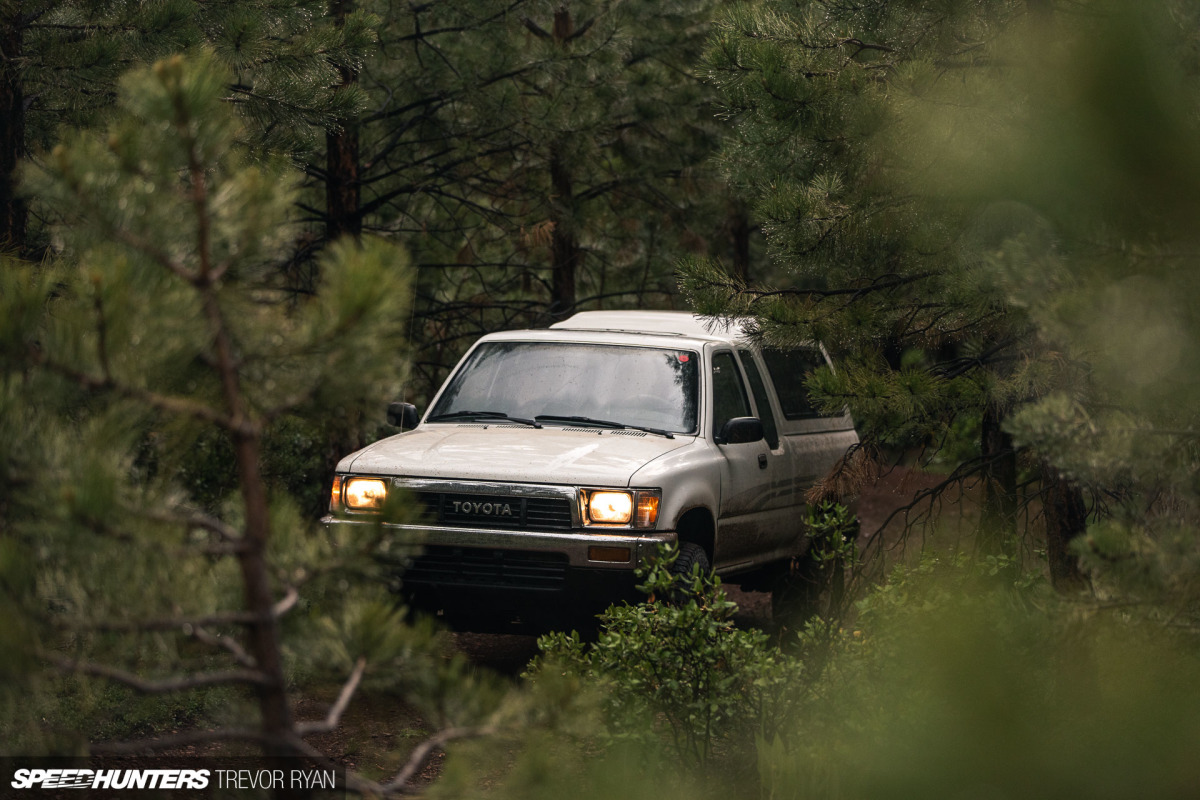 Then there's that dirty word I opened this story up with: stock.
To be clear, if you're just dipping your toes into the off-road hobby, a fully-built truck is not at all necessary. However, if you have an over-landing build kitted out to the nines, more power to you. I'm sure you'll run circles around my truck and can get out of many sketchy scenarios I wouldn't even bother getting myself into. I certainly have respect for that, and I do think a well-sorted truck is very cool and allows you more freedom off-road.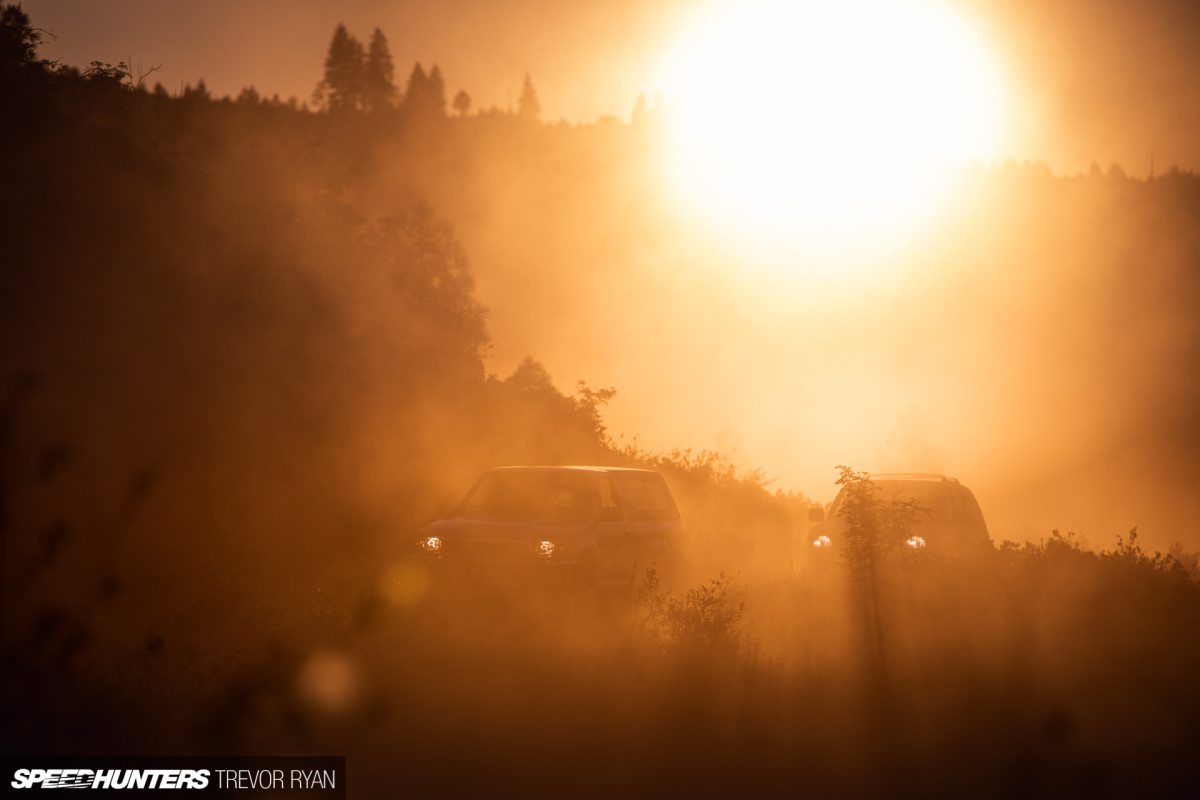 Off-roading isn't a niche we explore much on Speedhunters, but it's definitely an awesome avenue for automotive bliss. There's something intrinsically satisfying about rolling through the wilderness, into the mountains, across creek beds, and over rocks. Especially when you're doing it in a vehicle you can also drive to work on weekdays.
The best part is, you really don't need much to get started with it.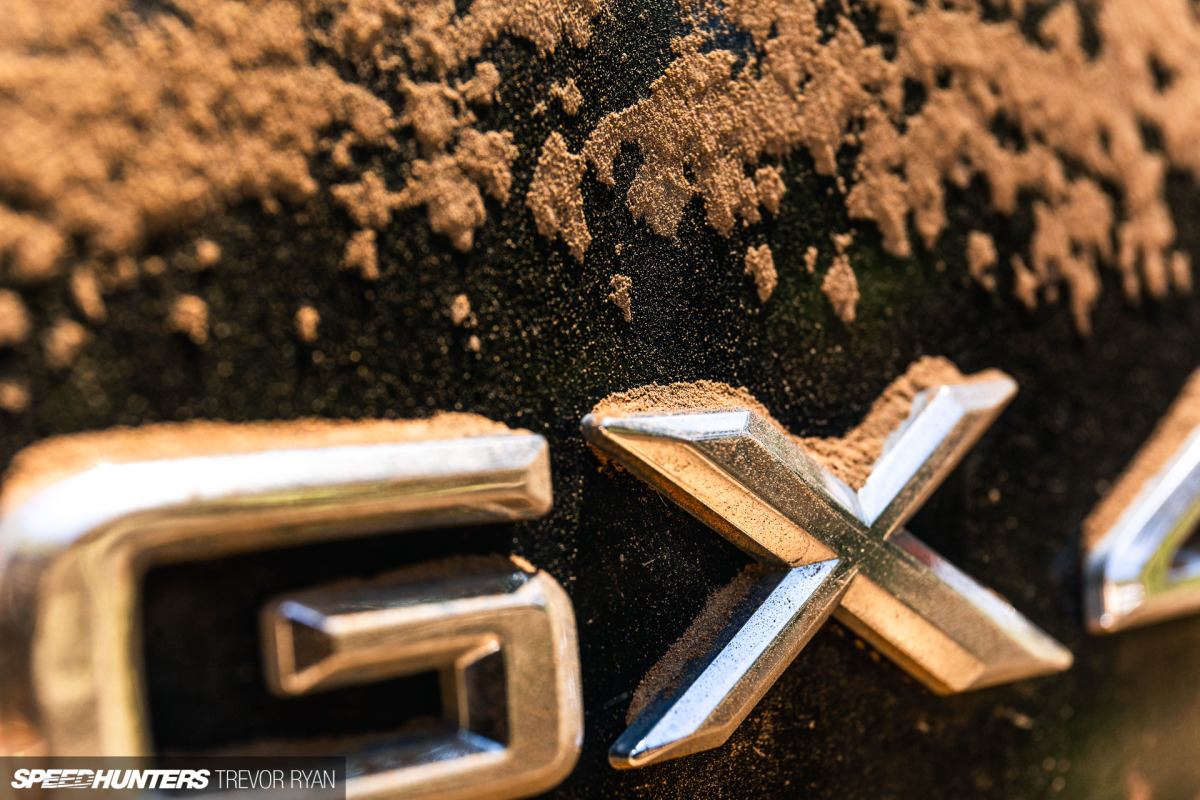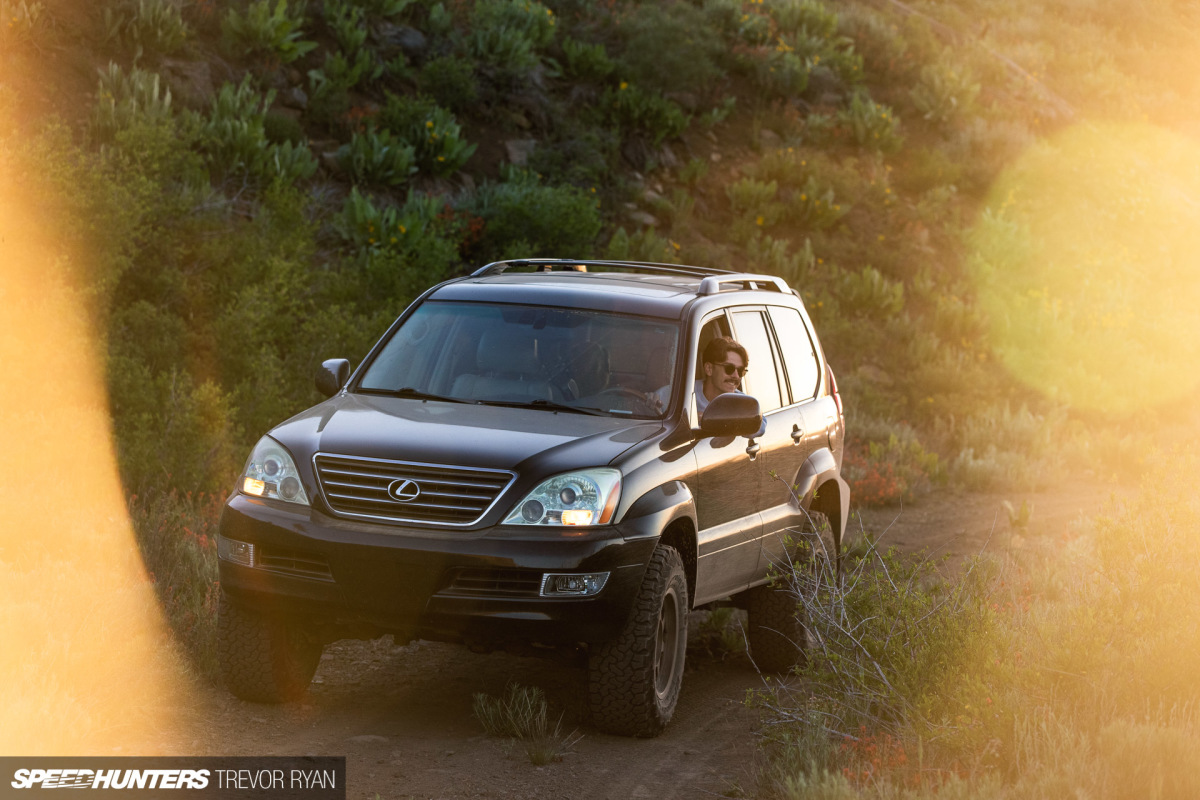 Several months back, a few friends and ex-colleagues of mine got together for a weekend off the grid.
Our vehicles of choice were simple and not impressive at all, although Cameron's Lexus GX 470 on Dobinsons suspension might not fit quite so well into that 'boring' mold. My other pal Jasper brought his stock third-generation 4Runner, and my buddy Vince's '91 Pickup is nearly identical to mine being a white 4×4 5-speed with air conditioning, except his is a Single Cab model (with a lot less miles on the clock).
Toyotas Forever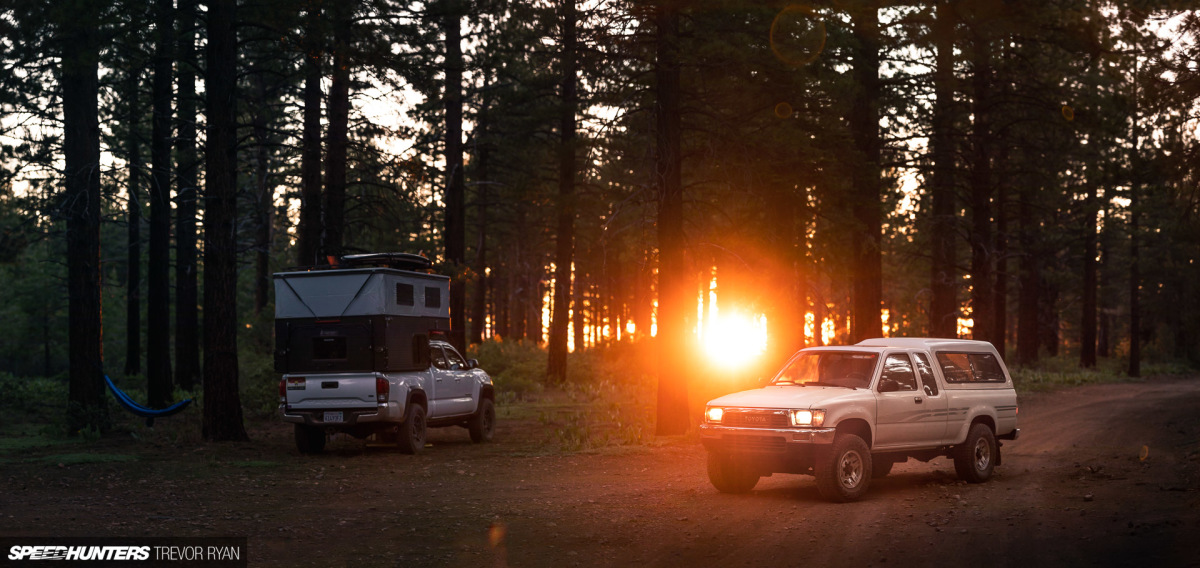 We met up in the mountains with another group, who had a much wider variety of trucks spread around the campsite some 100-ish miles north of Lake Tahoe in California. Of course, still no shortage of Toyotas.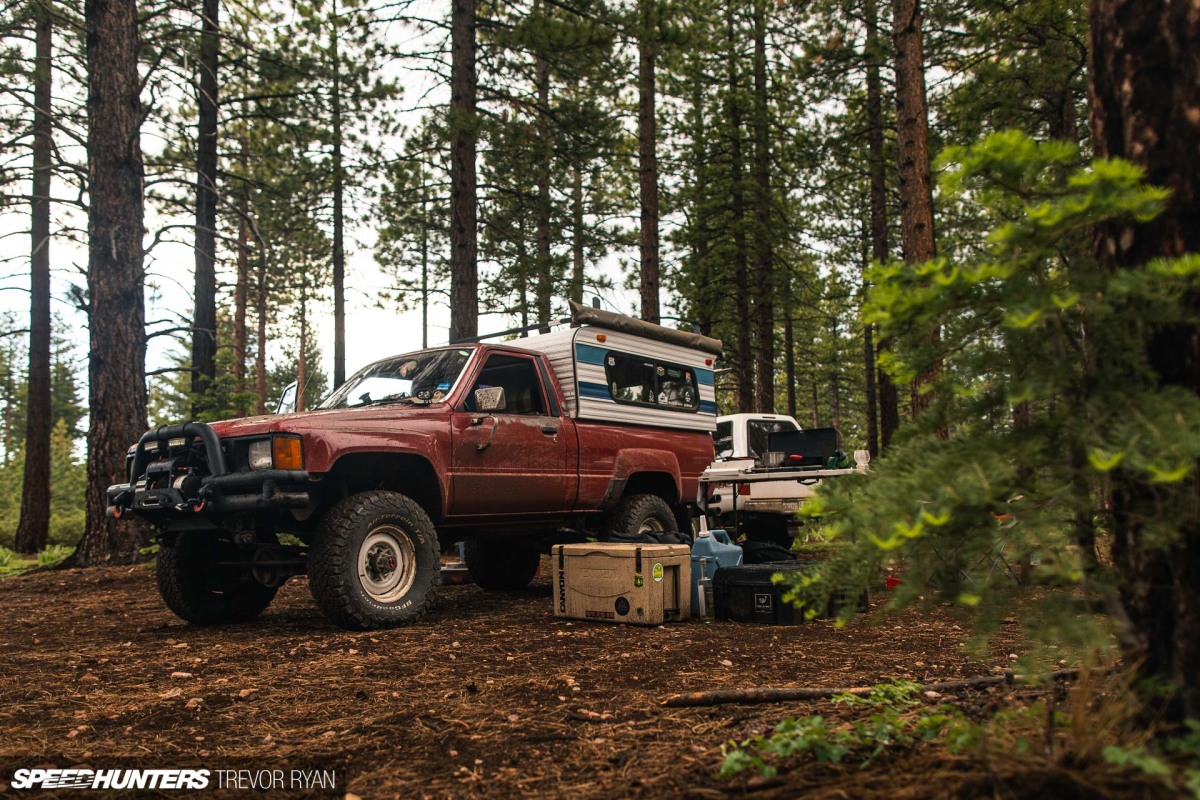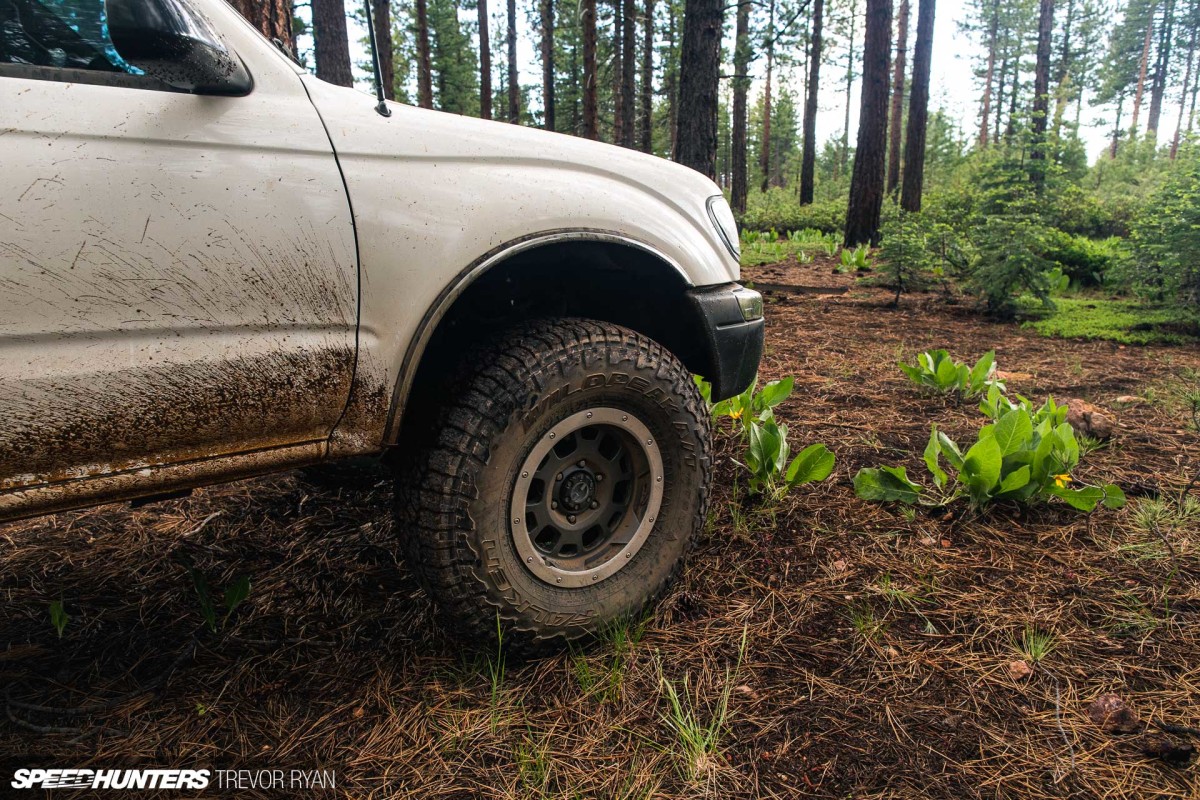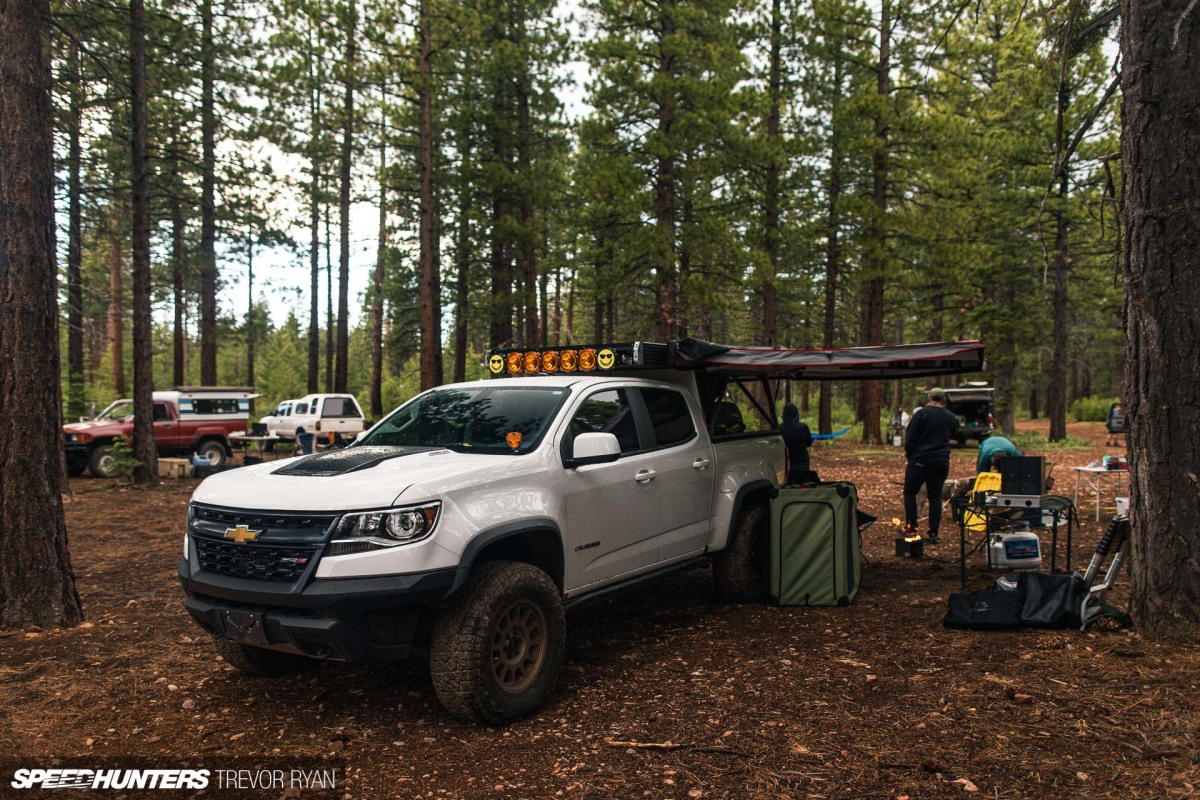 One of my favorites was this new diesel-powered Chevrolet Colorado. My American ancestors might call me weird, but I just love smaller trucks.
I was stoked to see a child's car seat in one of the trucks, too. There's no doubt that formative memories were made during this particular weekend.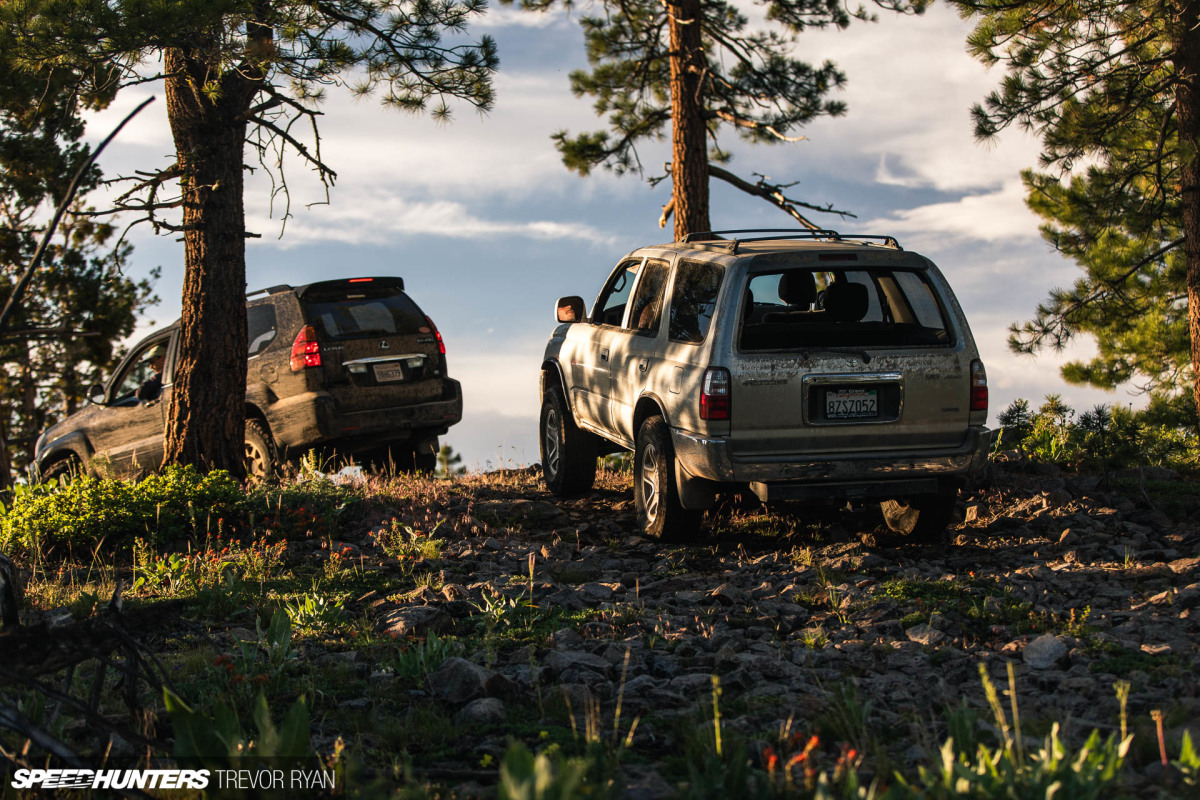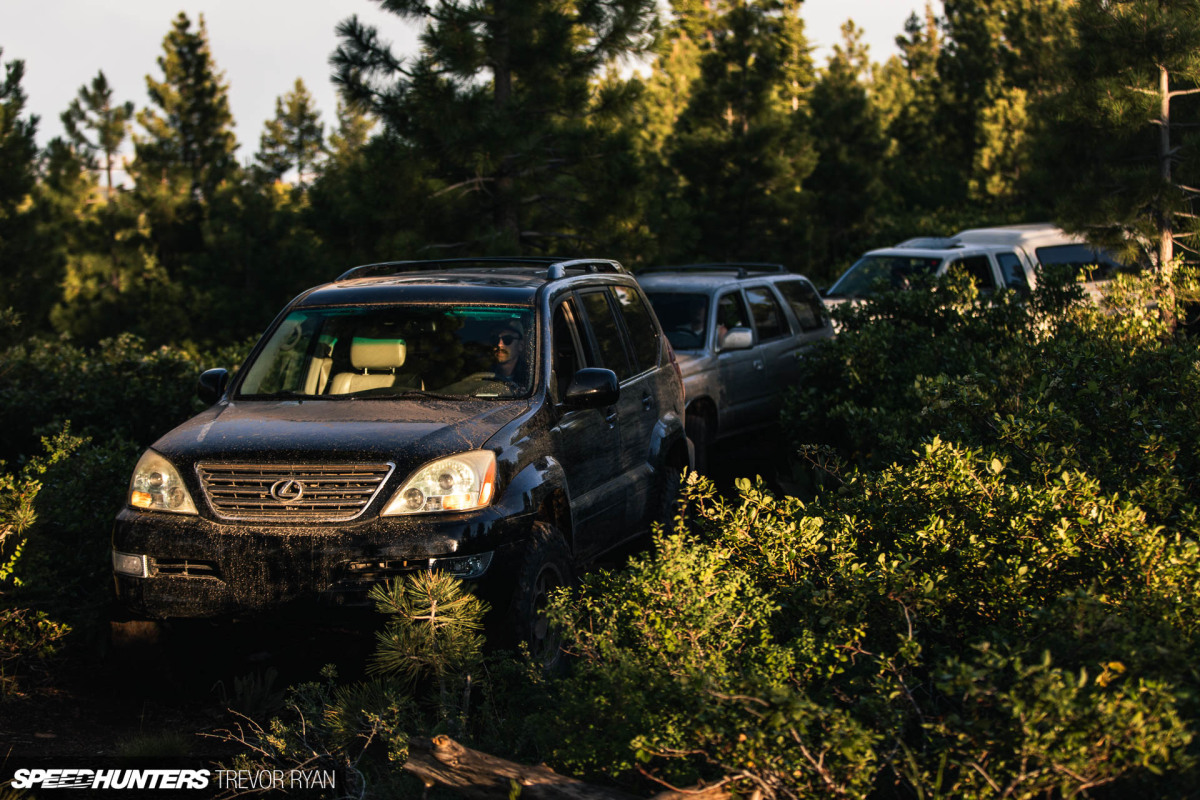 Out on the trails you want something fairly compact and nimble, though. And although speed wasn't in the design equation for my old truck, reliability certainly was. As is well known, the Hilux-era trucks are relatively indestructible and shockingly capable out of the box, even all of these years later.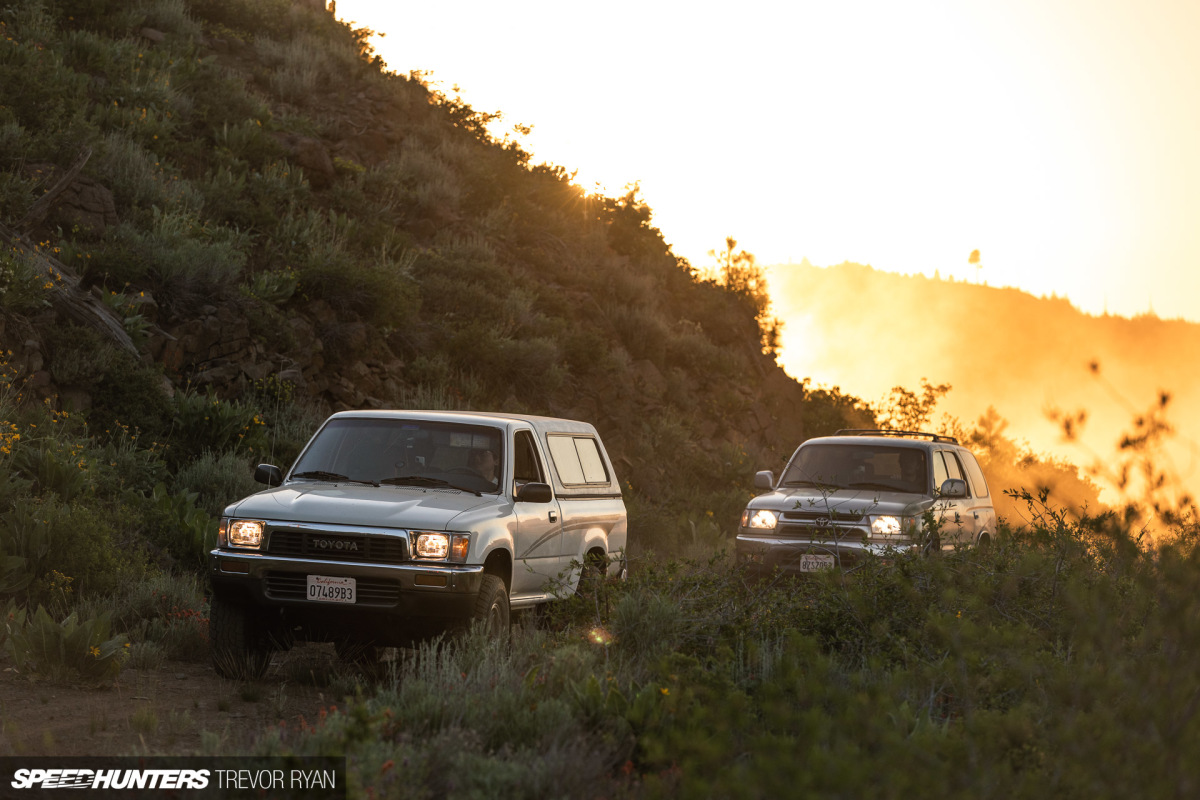 If you're shopping for a truck with horsepower and torque, you aren't looking at Toyotas from this era. But, if you want to haul a couch to a friend's place, go snowboarding, get through mud and snow, take a camping trip and do some off-roading, the Hilux has you covered for 400,000 miles of said activities. Probably more if you're a good owner.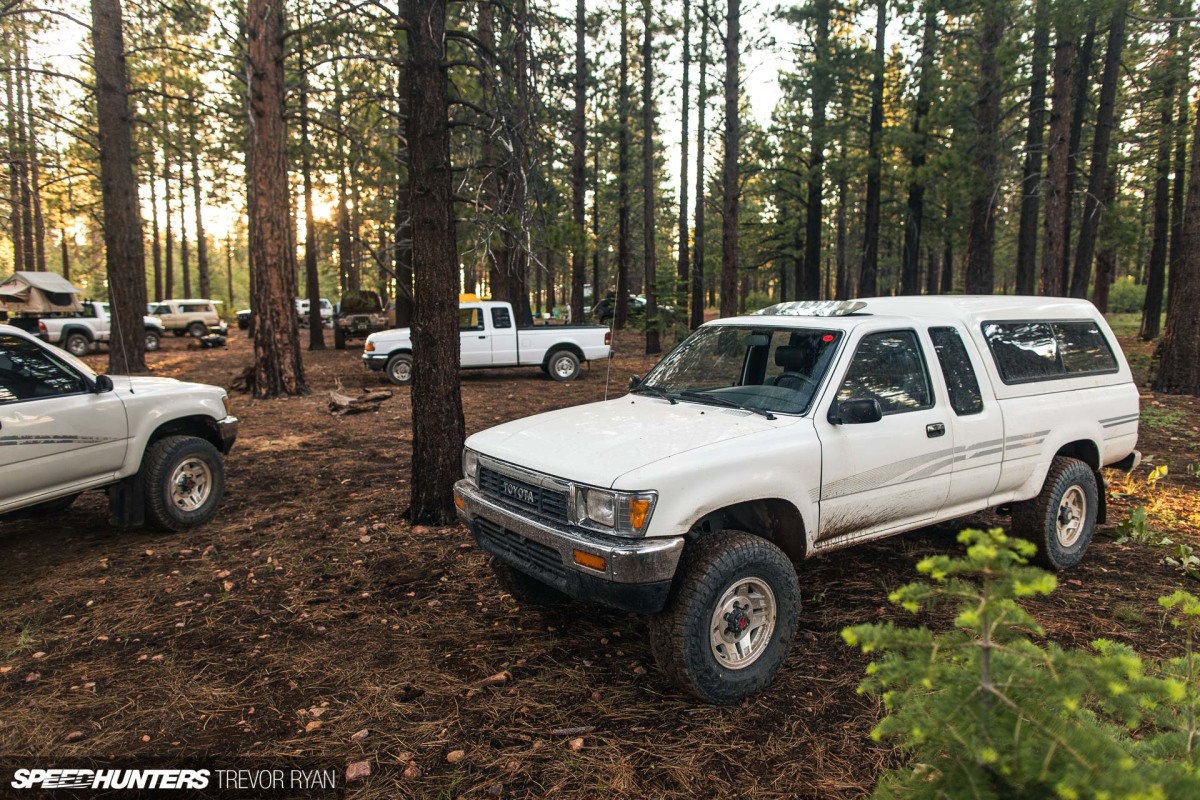 My '91 rolled over 200,000 miles (I think that translates to 322 million kilometers) late last year, and I recently bought another daily driver to replace it. Not because the truck had any issues, but just because I wanted something more comfortable and fun for daily use.
An unintended but quite pleasant side effect of this is that every time I fire up the truck now it's a bit of a special experience. I actually find its shortcomings — namely its painful lack of pep — charming when experienced in smaller doses.
Again, I appreciate that experiencing vehicles as they came from the factory is not a super Speedhunters thing to be talking about, but sometimes the manufacturer simply gets things right. It seems like the '90s had a really great hit-rate when it comes to this, and the Toyota trucks from around that era are just so good.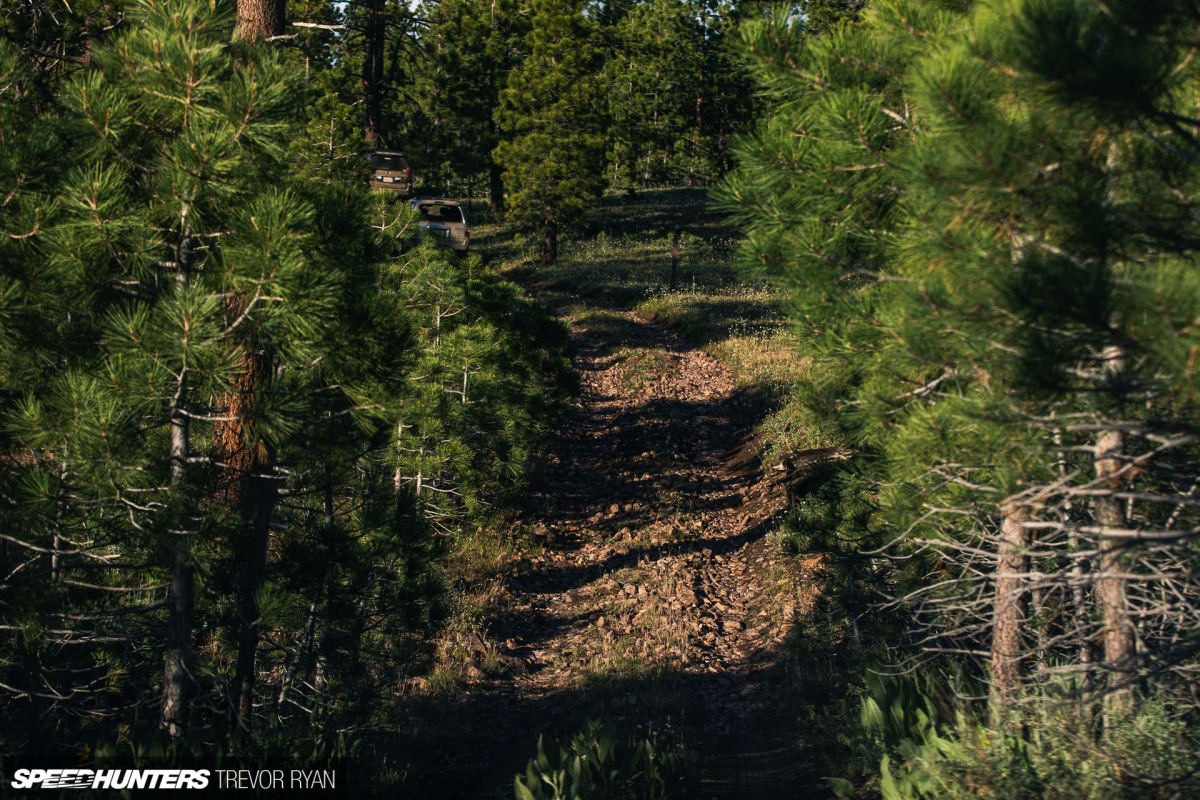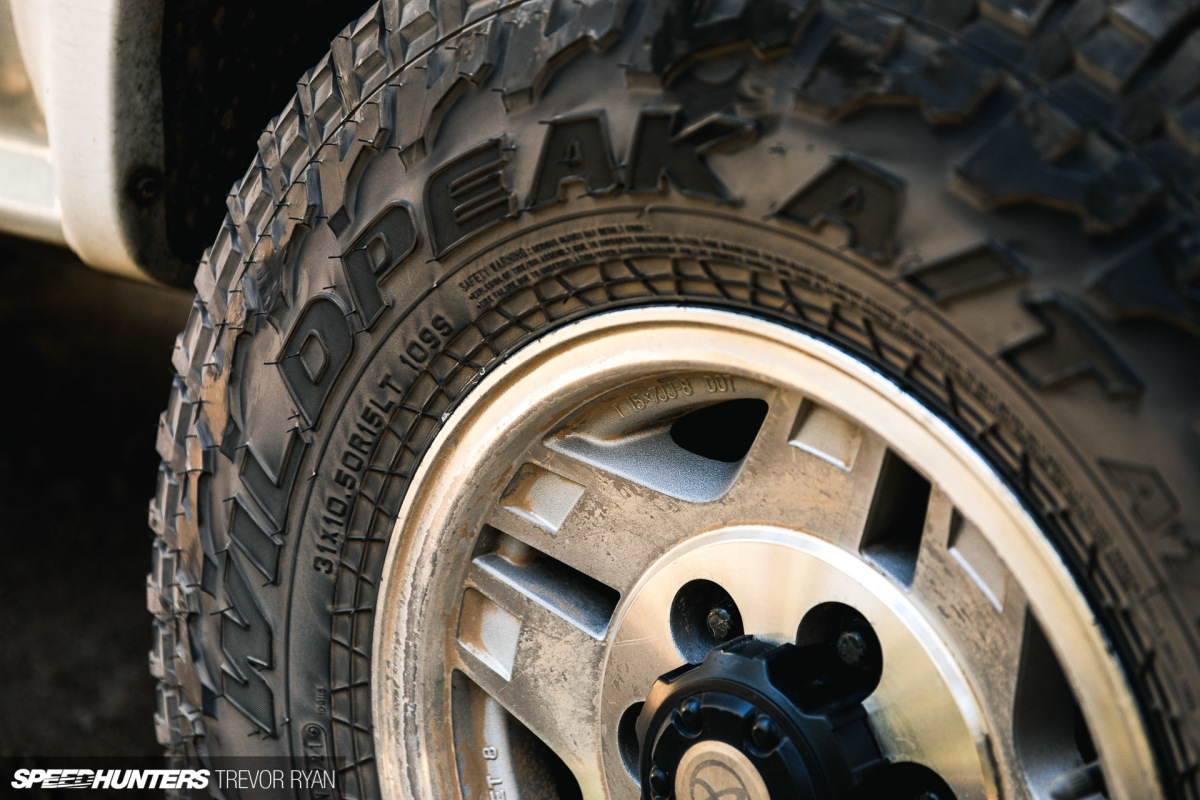 With its dual-range transfer case, the gearing in 2WD works fine on the street and mind-blowingly good when you clunk the other stick over to crawl down a steep, rocky grade off-road. You can pretty much just put it in 4-low, pick a gear and take your hands off all of the controls. The truck will safely make its own way down riding in those short gears. To get up the rough stuff, all my truck required was some decent rubber.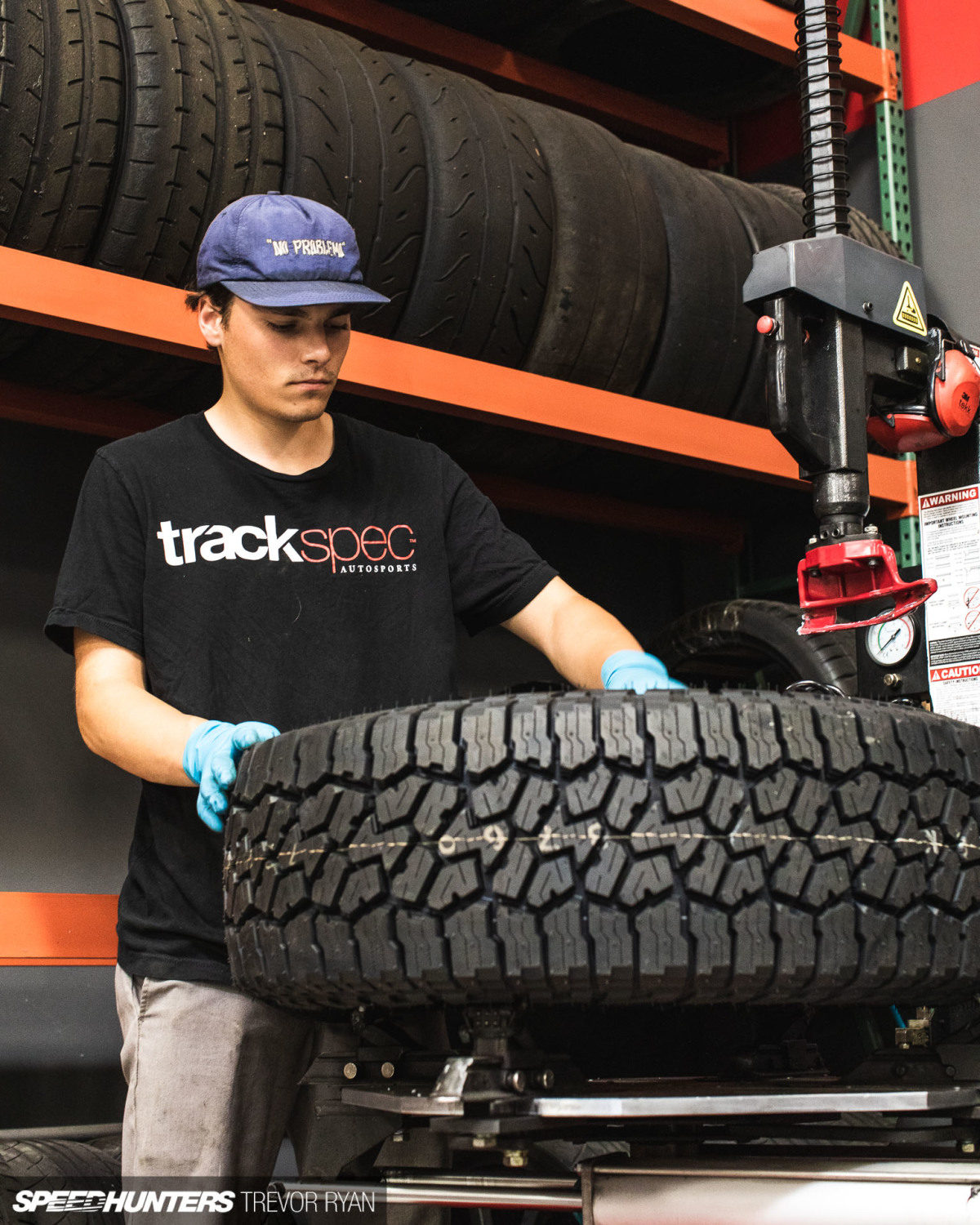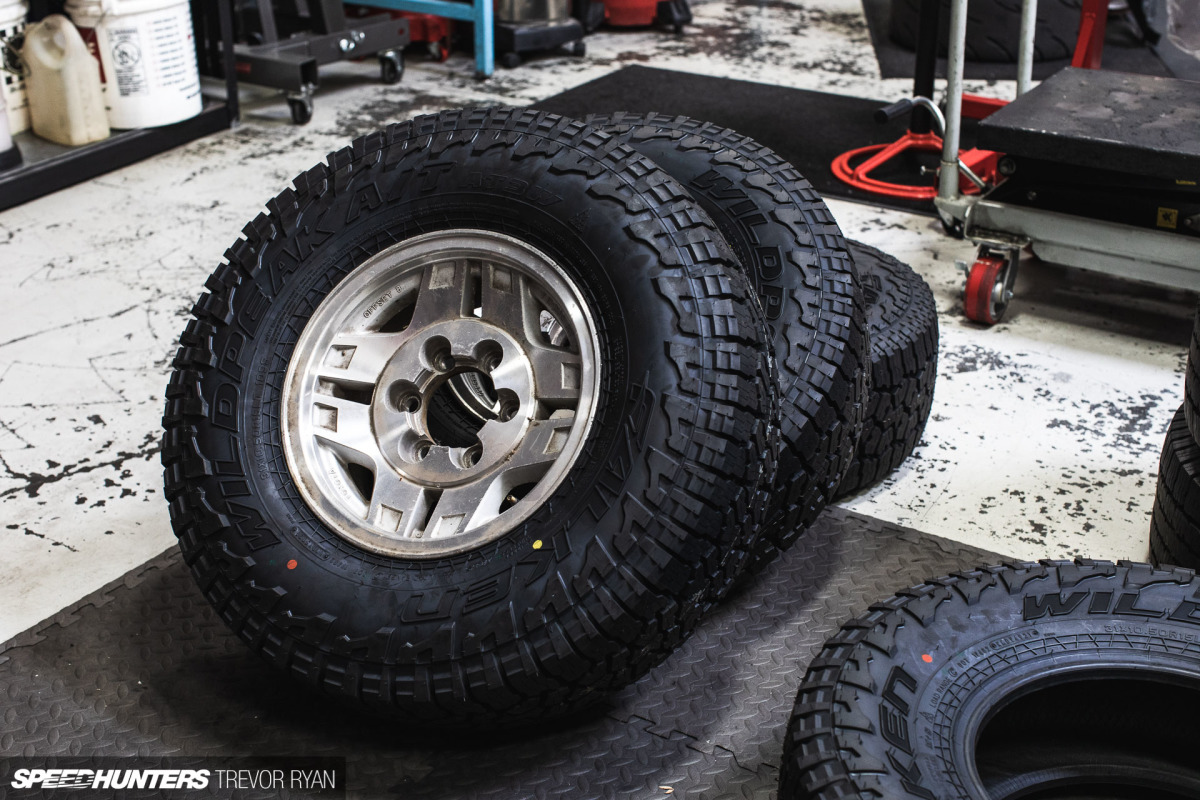 The only thing I did before this trip was have my friends at Trackspec Autosports mount 31×10.50R15 Falken Wildpeak A/T3W tires, and I replaced the shocks myself with cheap-ish KYB components. My pickup truck is completely stock, too, down to the 15-inch alloy wheels it was delivered with to its first owner over three decades ago.
If we're getting nit-picky though, the old SnugTop shell is obviously aftermarket, and I think my pop-up tinted sunroof might be as well. I also cut a memory foam pad to fit in the bed, added some more cushioning under that, and brought a ton of drinking water along with food and other basic supplies. But that's it.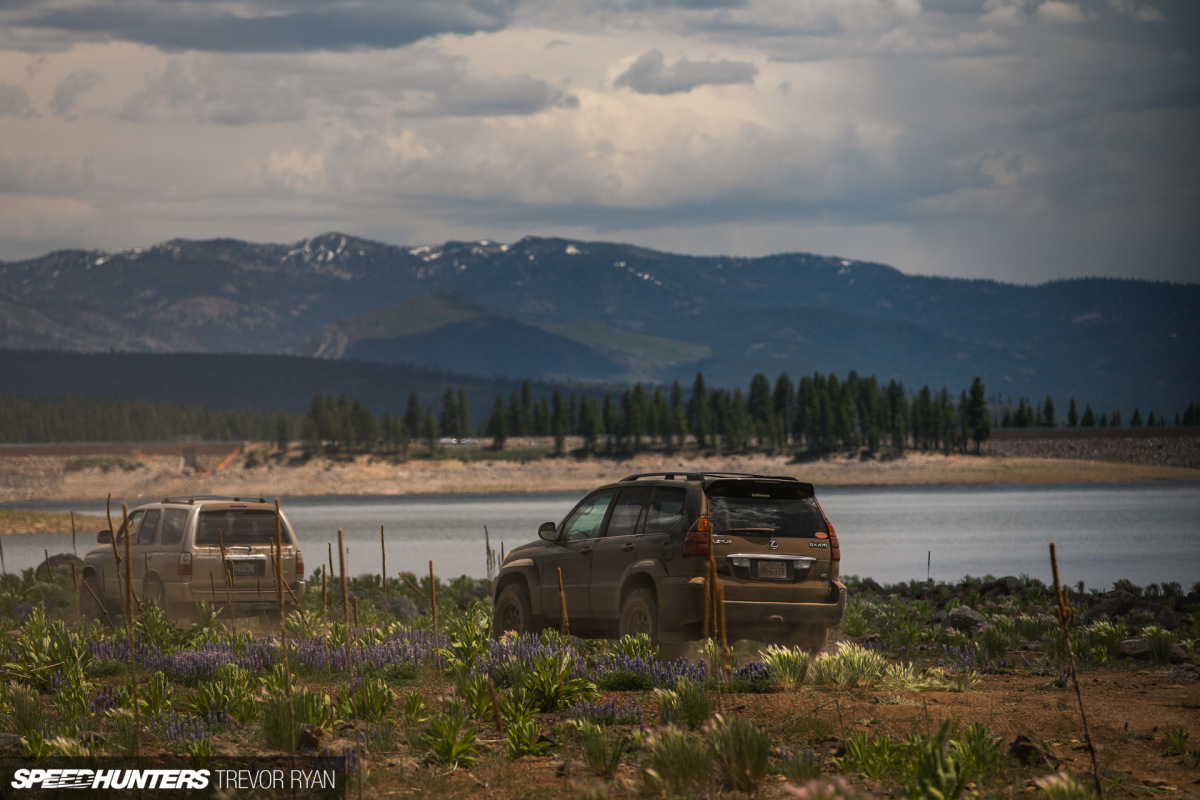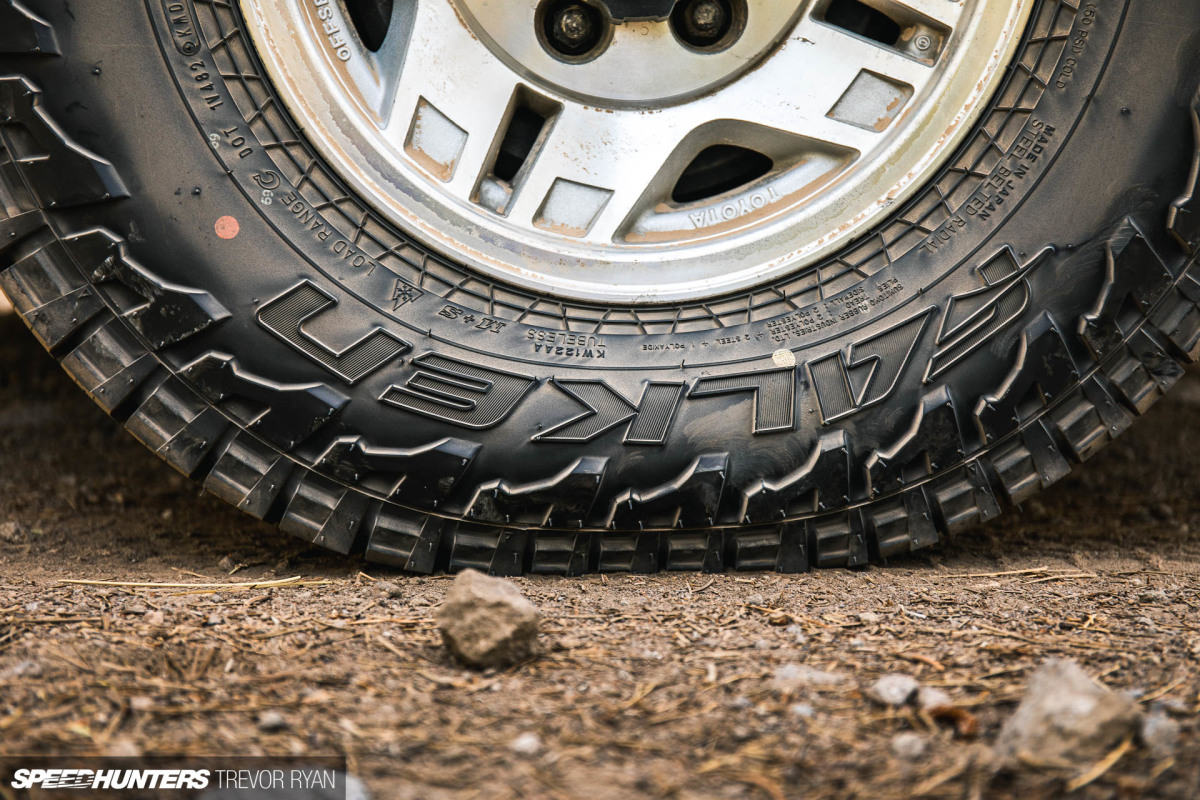 We aired down our tires just to be more comfortable on the bumpy trails, and I spent hour after hour roaming the fire roads and narrow offshoots that led me deep into the woods. While more ground clearance would have been great in some areas, there was usually a way out or around the worst and tightest spots. If you're cautious and choose an appropriate campsite and trails, you can easily and safely discover the shortcomings of your truck, if there are any.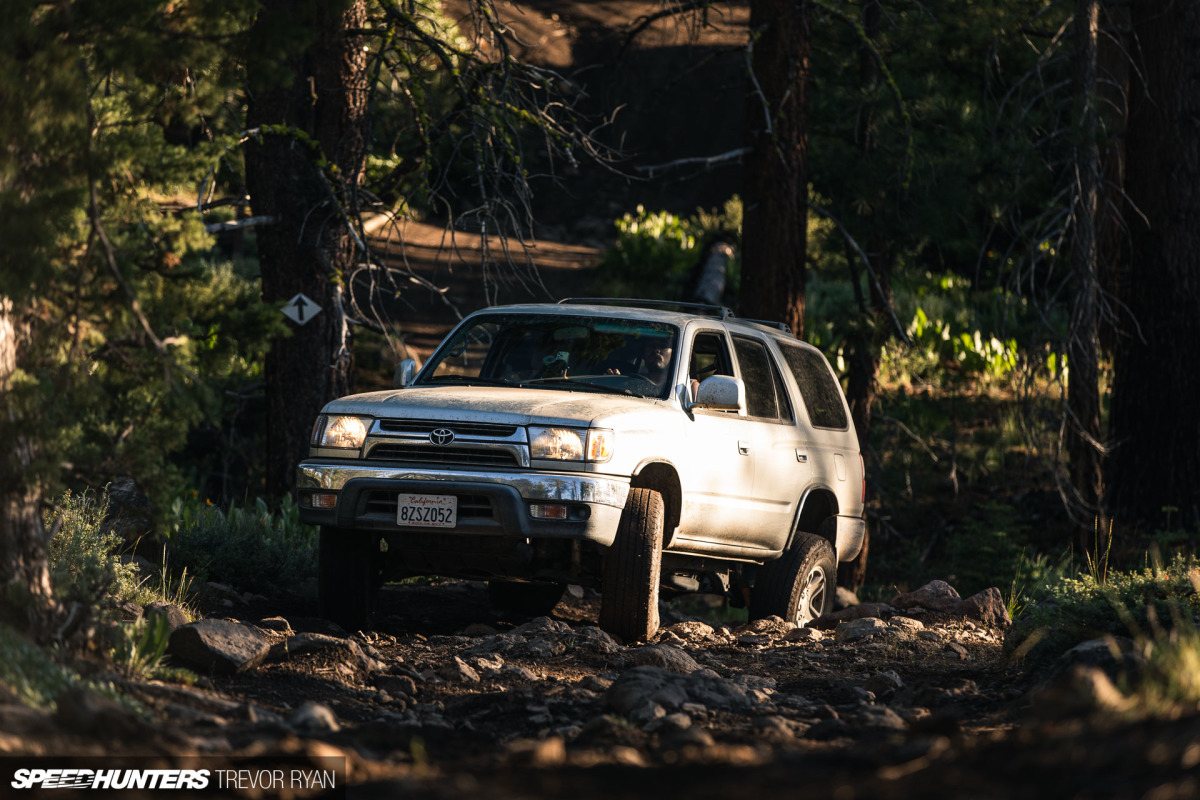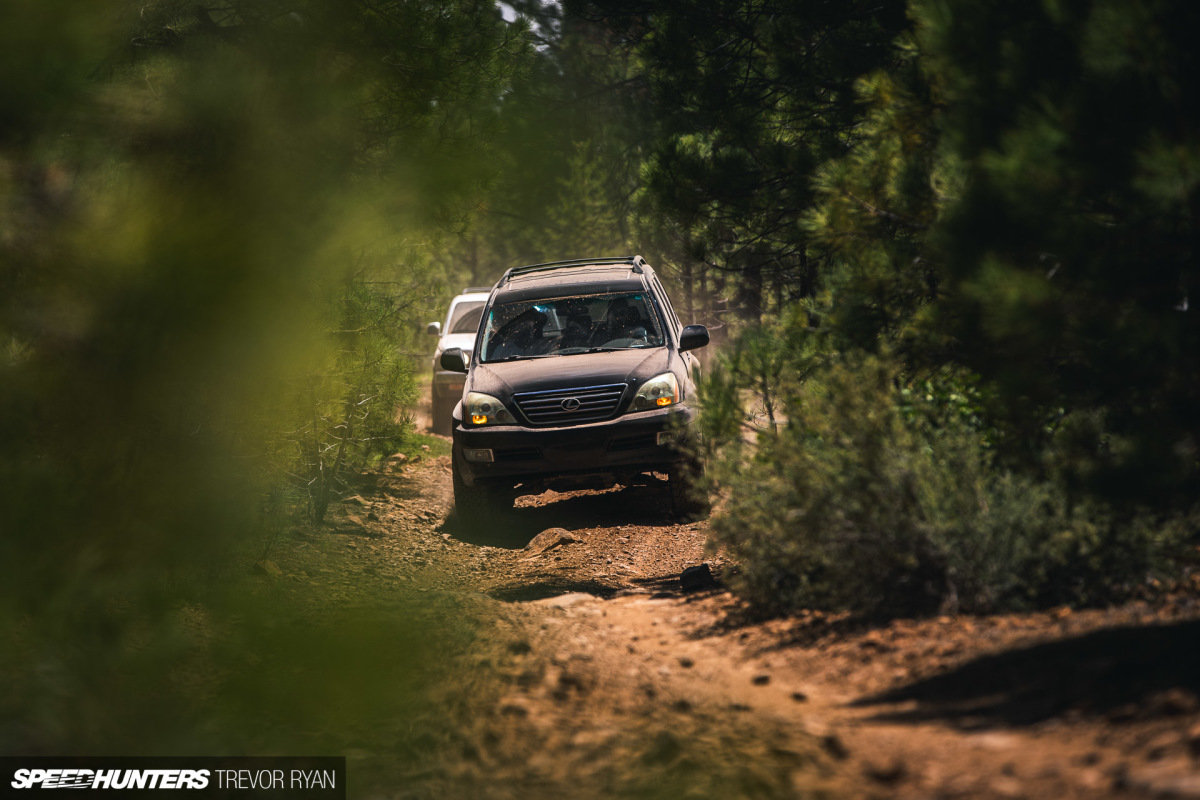 I don't have any photos of the sketchier paths we took — not that anything we did in our stock trucks was really that impressive anyway — as there was nowhere for me to safely stop my truck and get out. Also, I wasn't about to sacrifice any of my precious 4×4 time behind the wheel to ride shotgun with someone else just so I could snag a few extra shots.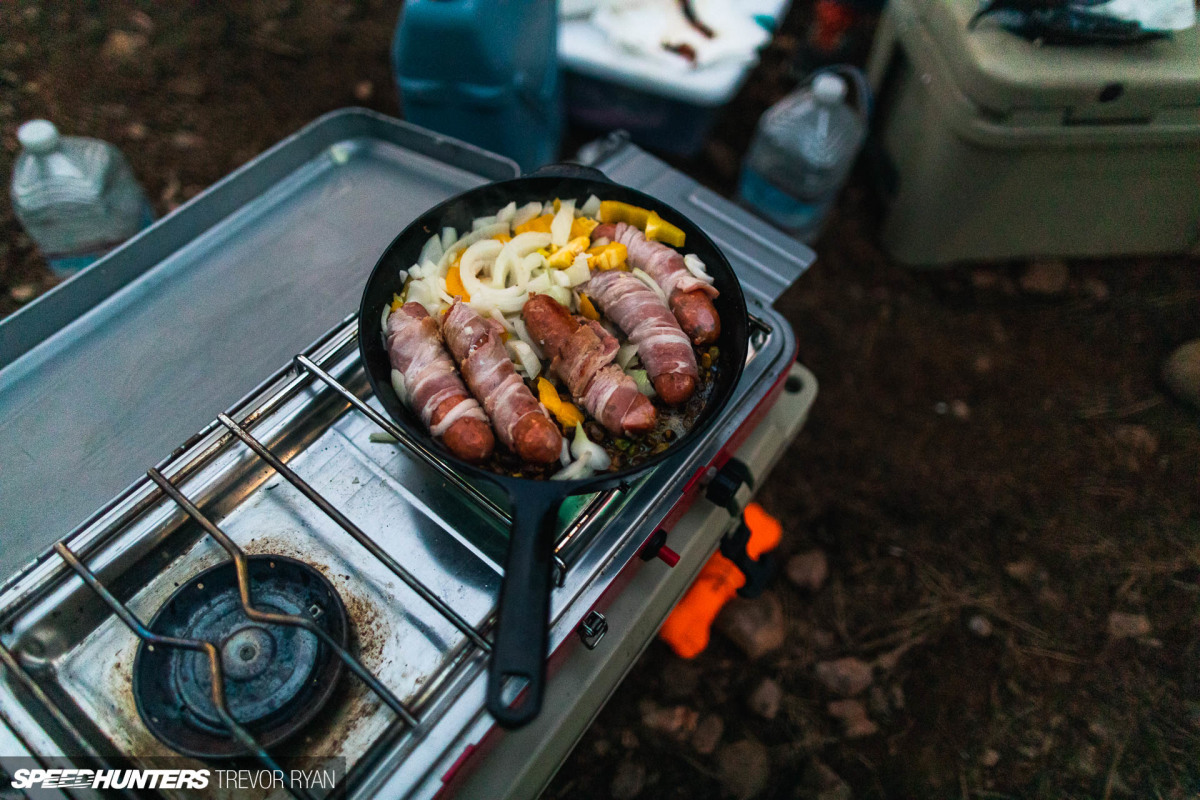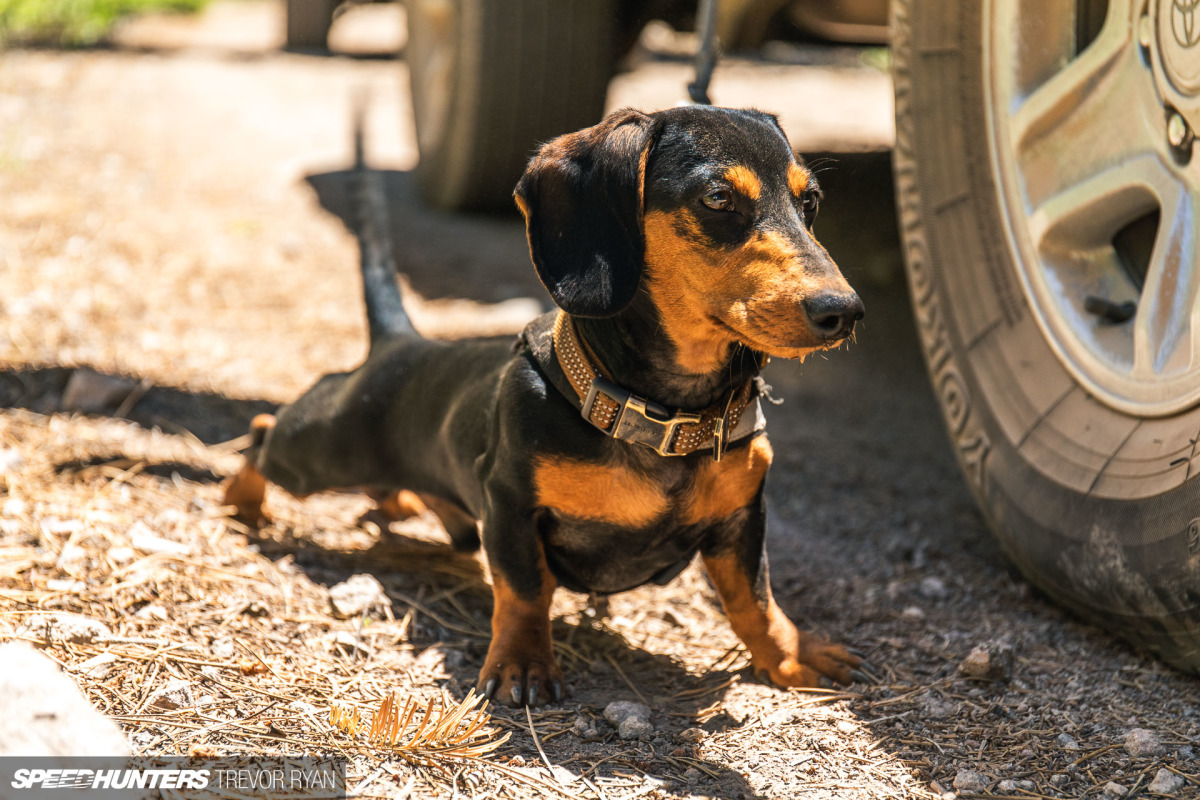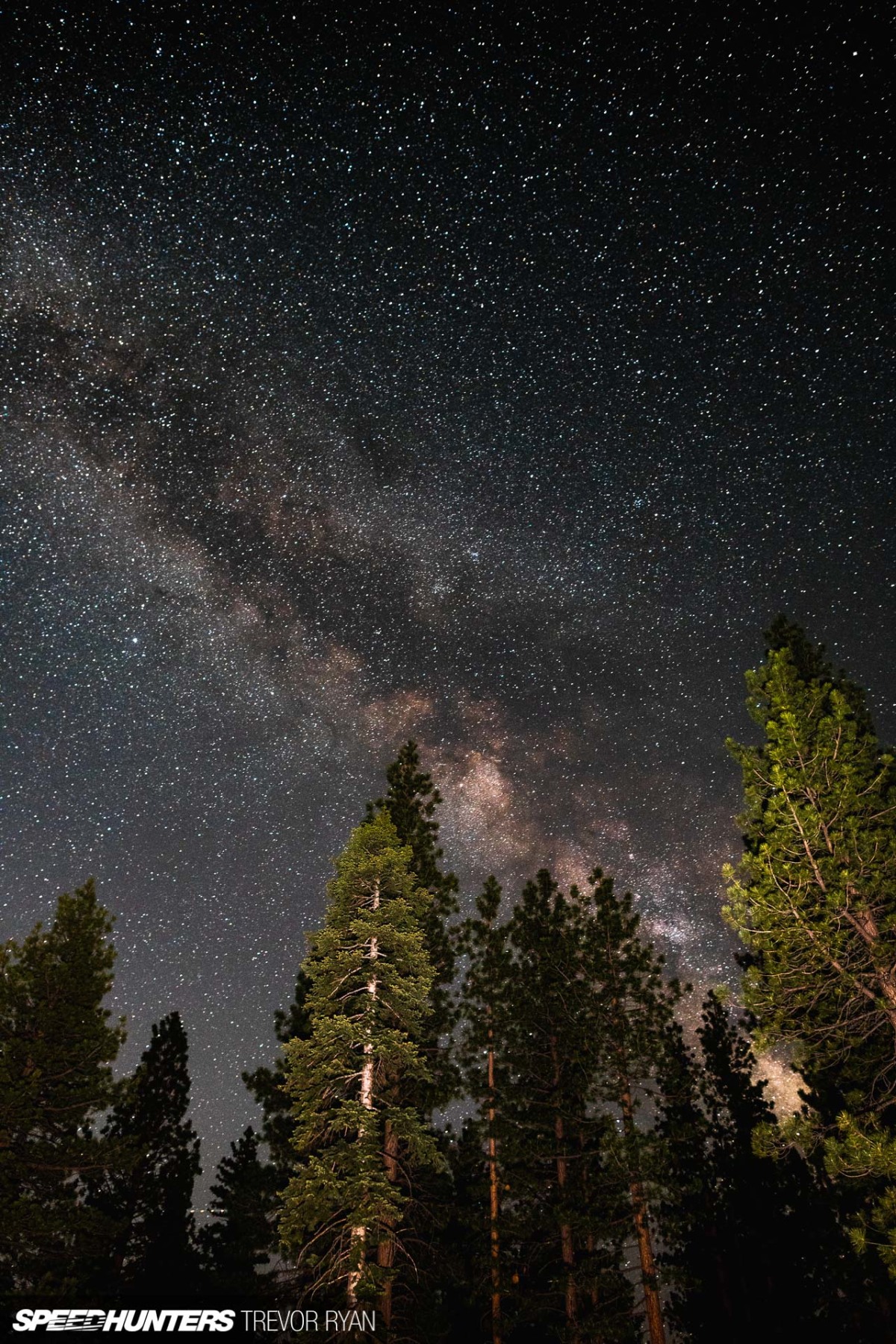 Couple this basic, (very) slow, simple motoring experience with warm sunshine, clear night skies, crisp mornings, good company, fire-cooked meals, no phones and no emails, and it was the perfect recipe for a great respite from the rat race. This trip was a fair bit off the pace of the track days and adrenaline-pumping backroad runs that I'm more accustomed to — in a good way — and is something I need to do a lot more of.

This is exactly what I intend to do, too: use my truck as a means to explore more. I kept telling myself I'll sell the pickup since picking up that wagon as a daily driver, but I definitely need more weekends like this one before that day comes.
After looking over these photos again, it's safe to say that 'for sale' day is not yet on the horizon anyway.
Trevor Ryan
Instagram: trevornotryan
tyrphoto.com
Surprise: More Toyota Content