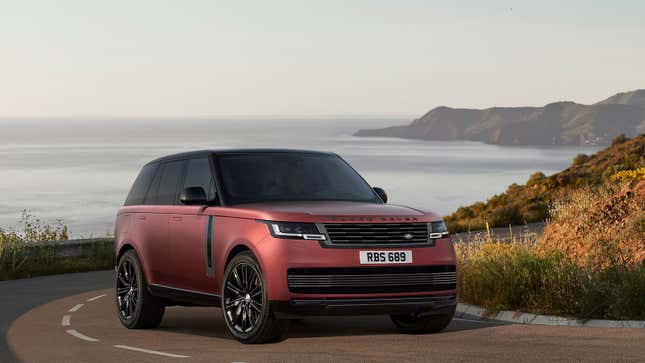 Land Rover unveiled the fifth generation of its luxury SUV last year to some pretty good reviews. The latest and greatest Range Rover packed in oodles of luxury trimmings, a pristine finish and, unfortunately, a row of seats that wasn't welded together correctly. Now, affected models are being recalled so Land Rover can fix the issue.
My First Car: Luke Evans and his Loaned Land Rover
In case you missed it:
The second Land Rover recall to hit the company today, after Range Rover Sport models were called back to the factory due to incorrect tail lights, affects the seven-seater 2022 Range Rover. That car, which launched last year, has been found to have a second-row seat frame that may have been insufficiently welded together.
First reported by Autoevolution, the issue sounds remarkably similar to the seat frame problems Honda ran into with its Civic Type R earlier this year. In the Range Rover's case, the recall relates to 2022-2023 model year, seven-seat vehicles that may have been fitted with an incorrectly installed latch.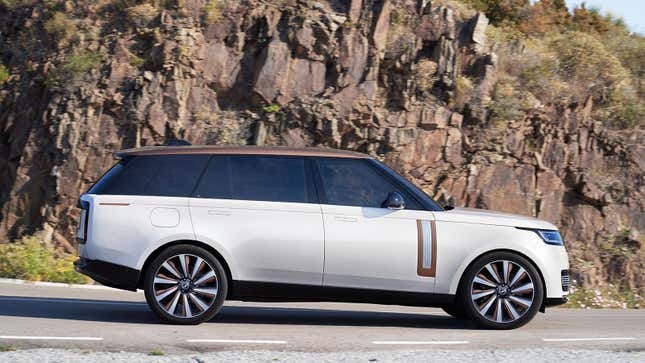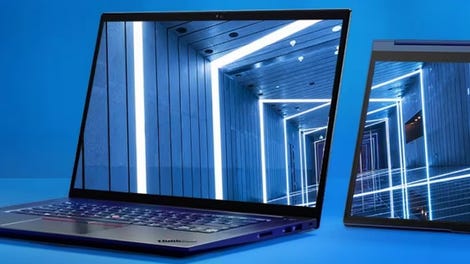 Up to 69% off
Custom Lenovo Laptops or PCs
Pick your processor, RAM, GPU, and more
Whether you are in the market for a new laptop or desktop or if you a specifically looking to build something to game on, you can do so here and you'll save up to 52% off.
Cars built between February 11, 2022 and June 10, 2022 may have been fitted with the defective seating frame, which could result in seats that aren't properly secured. In the event of a crash, the second row seating could move forward and upwards, which the National Highway Traffic Safety Administration says could "increase the risk of injury to first and second row seat occupants."
The NHTSA reports that the fix requires the 500 impacted models be brought into dealers for inspection and, if required, the second row seating will be replaced. Owner notification letters are expected to be mailed by June 2, 2023.
If you are worried that your car might be affected by a recall, there are a few easy ways to check if it's the case. First up, the NHTSA has a super handy app that you can use to see if your vehicle is impacted by a recall, or you can head to the regulator's website and plug your VIN into its recall search tool.