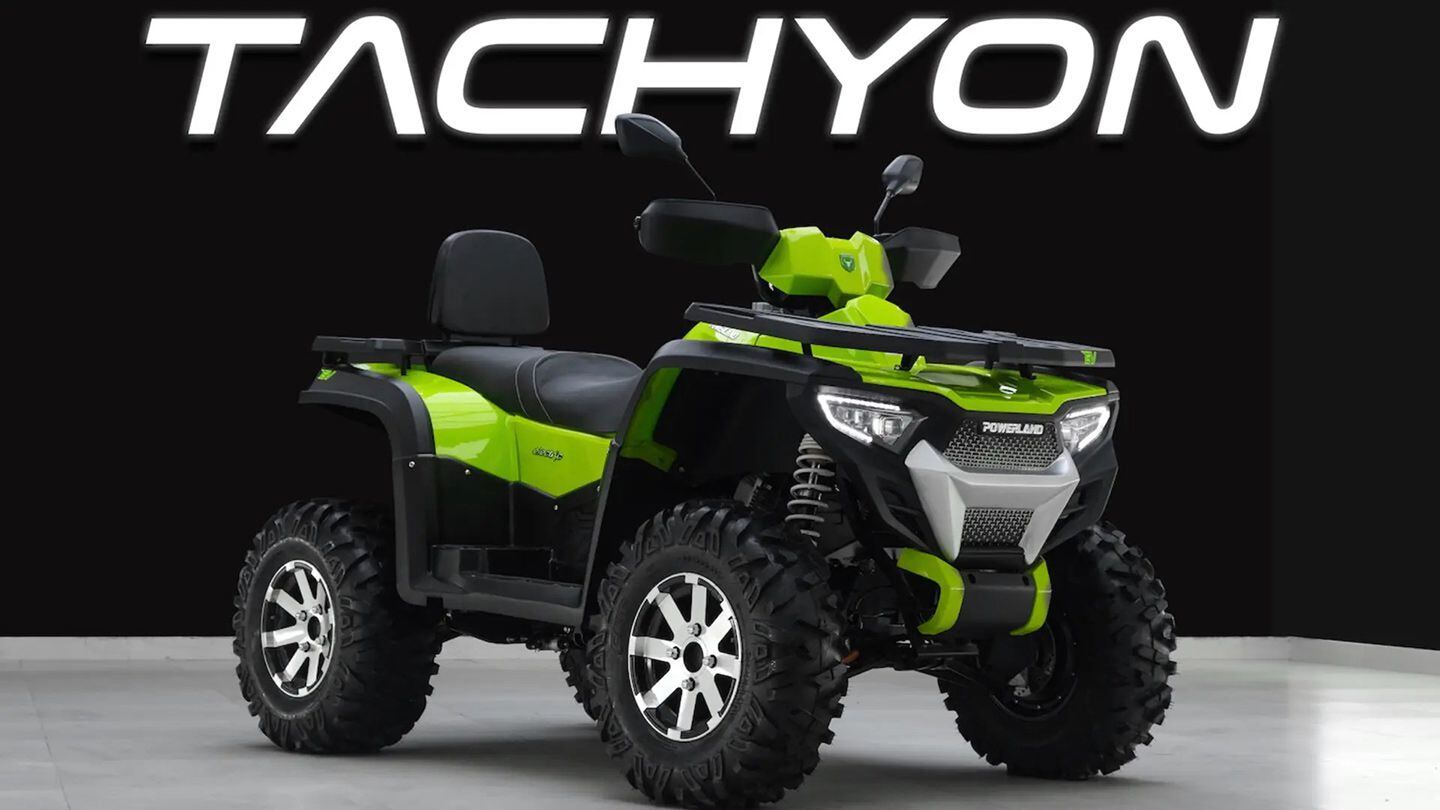 The Powerland Tachyon will first be shipped to Germany, then to the rest of Europe, then to the US. (Powerland/)
The electric powersports market is still fairly new. Even though manufacturers have been showcasing EV ideas for years, we just now saw those vehicles being rolled out to dealers and customers. Nevertheless, it's always exciting to see new ideas pop up.
This one, the India-based Powerland Tachyon ATV, is special. It has 155 lb.-ft. of torque per wheel.
The Tachyon is driven by one motor per corner, giving it 155 lb.-ft. of torque at each wheel. (Powerland/)
A single wheel on the Tachyon has more torque than most side-by-side have for the entire vehicle, how is that possible? The Tachyon achieves this feat by driving each wheel with its own independent motor, unlike other electric vehicles that drive an entire axle with one motor. The massive torque numbers combined with the EV instant torque makes an extremely fun machine. It even has a claimed 0–60 of only four seconds.
The Tachyon comes with an 11kWh battery that gives the ATV 68 miles of range. Powerland has also announced that a bigger battery is going to be available for increased range. If you want to push the ATV to its limit, which is 56 mph, you'll want the bigger battery.
The ATV has a price tag of $15,000, which compared to other powersport EVs is reasonable. Powerland will begin selling the ATV in Germany, and we in the US will have to wait a bit to get our hands on one.
Want to stay up to date on the latest UTV Driver news and reviews? Sign up for our weekly newsletter!