German Sensibilities
In the 1990s, all E36s were built the same. Sure, they left the factory in various color schemes, with different packages and specifications, but they all rolled onto BMW dealership floors crafted with the same pragmatic German precision. They were — and still are — great machines.
But 25-plus years on, I can assure you that E36s are no longer all built the same. They've all been disassembled, reassembled, reworked, serviced, or torn into in some way. Many simply haven't stood the test of time, succumbing to the elements after being stored outdoors.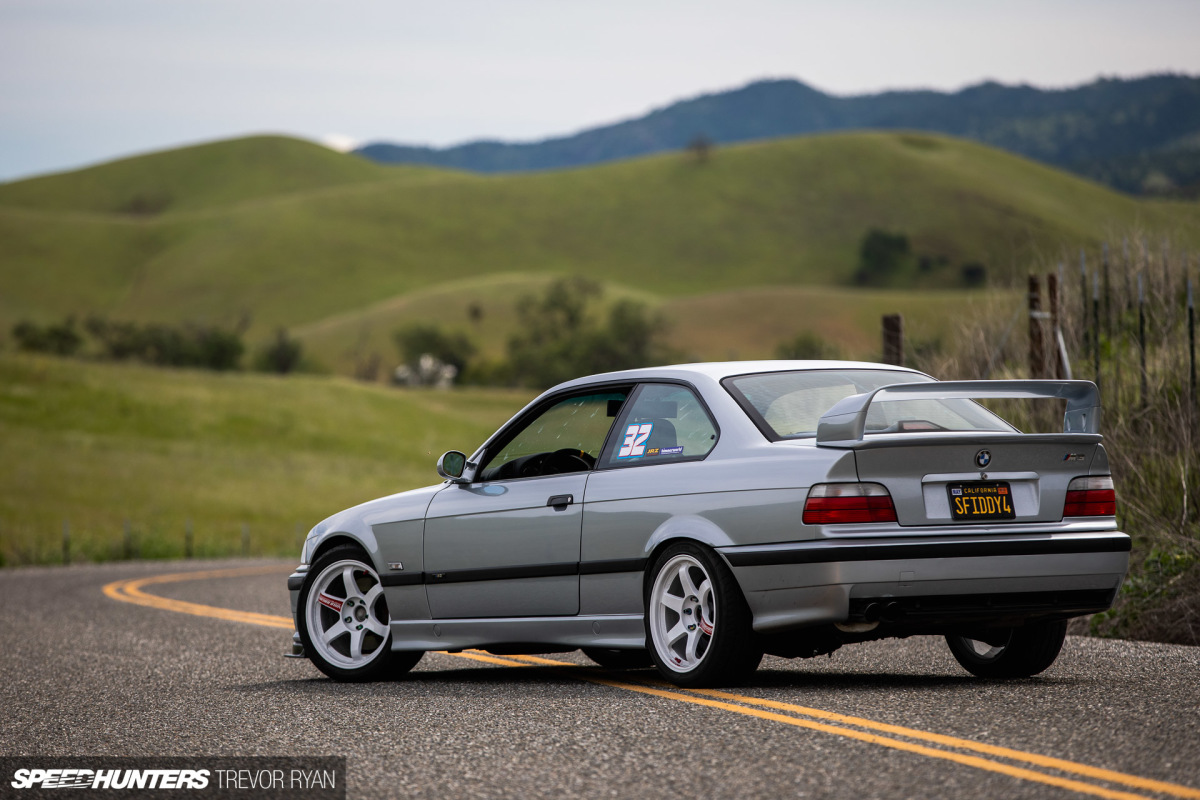 Meanwhile, many others have essentially been destroyed by well-meaning enthusiasts who wanted a dirt-cheap RWD platform to wring out at the track in one way or another.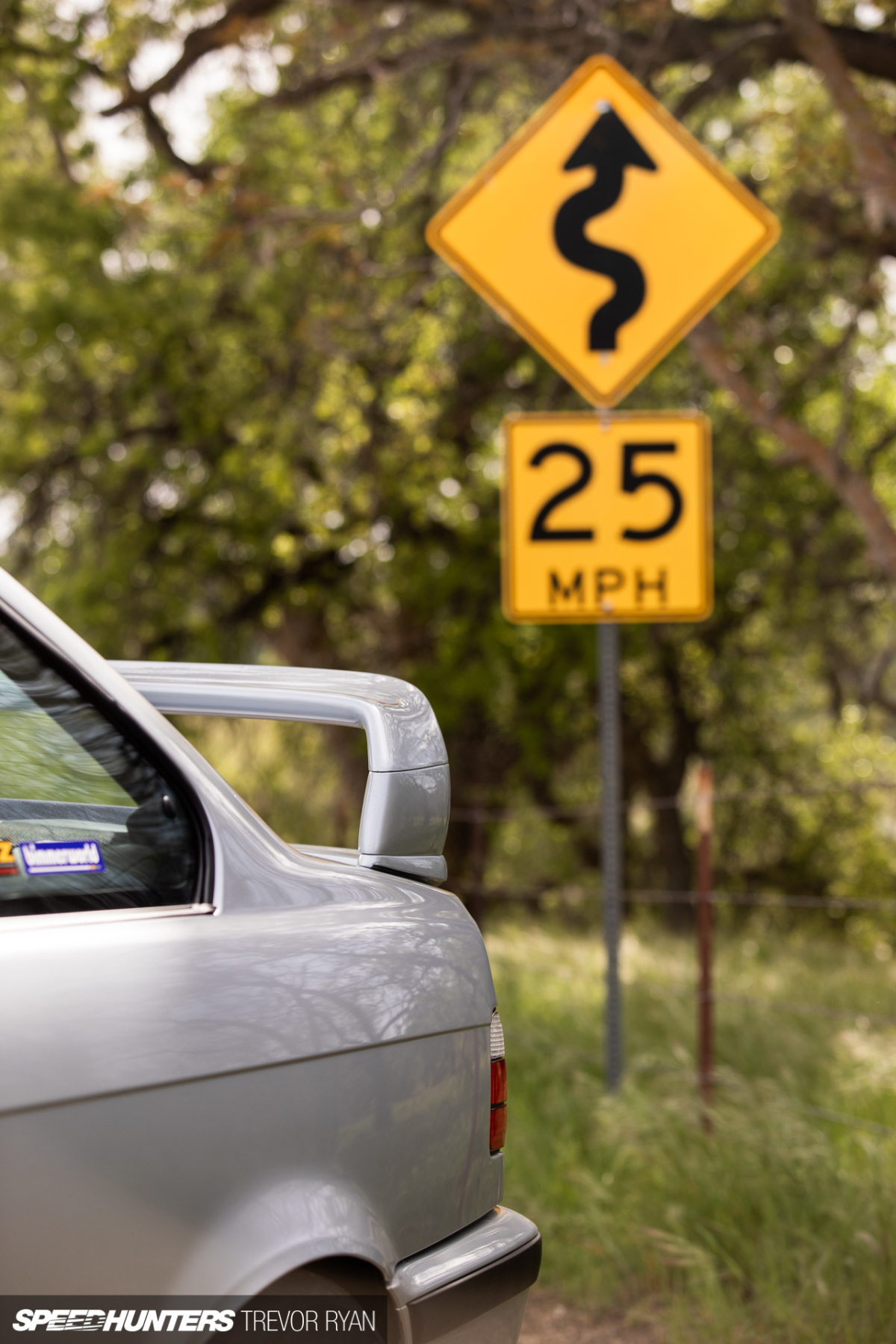 During the days when these chassis were valueless, often they were just not worth keeping on the road when something failed. Another $400 cooling overhaul? I'll just buy an entire 325i with faded paint and torn seats for about that, thanks.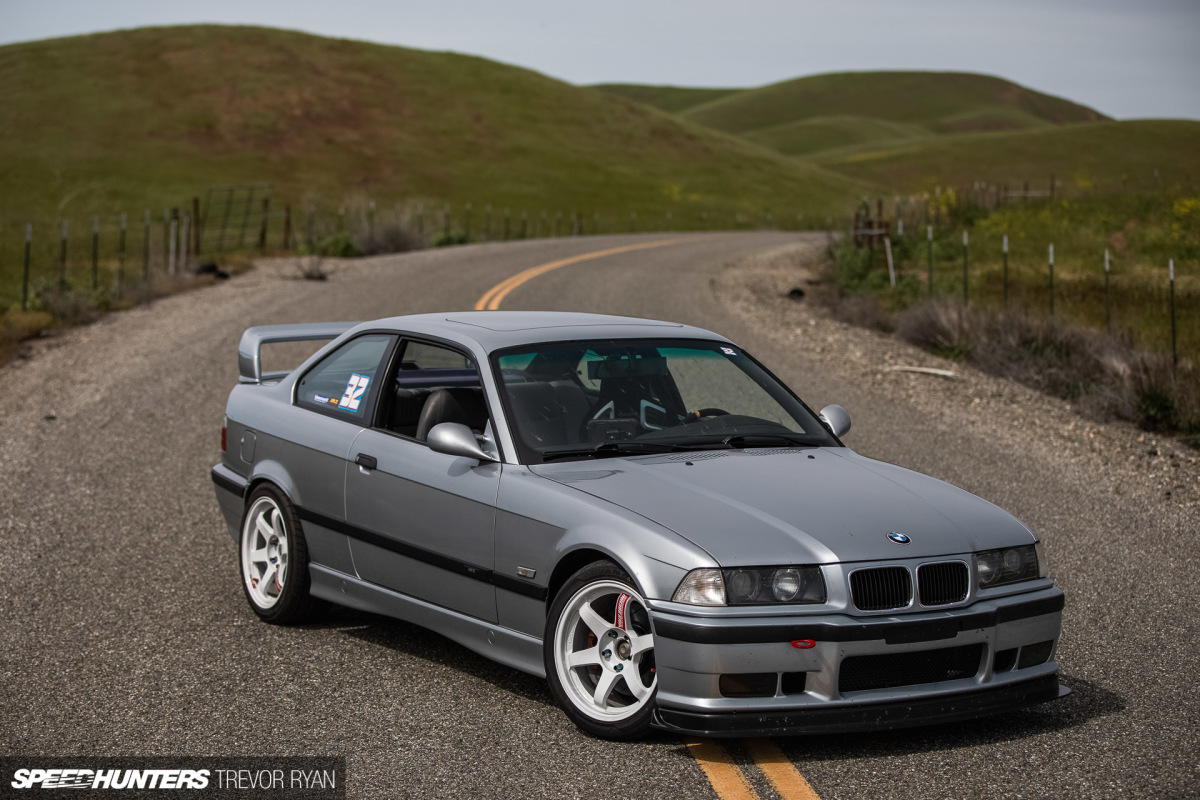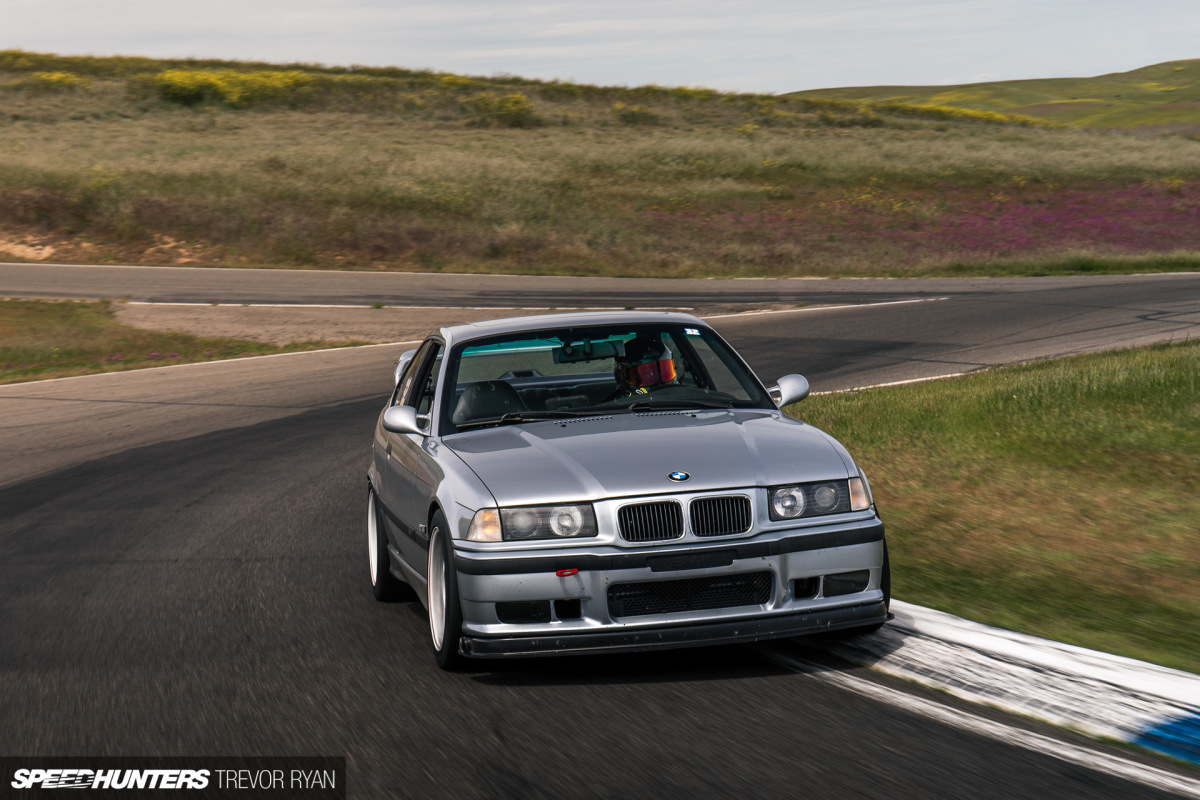 But for better or worse, gone are the days of super-affordable '90s cars, and as such almost all of them are worth keeping on the road today. Still, preventative maintenance is never fun, especially when your car is running quite well already.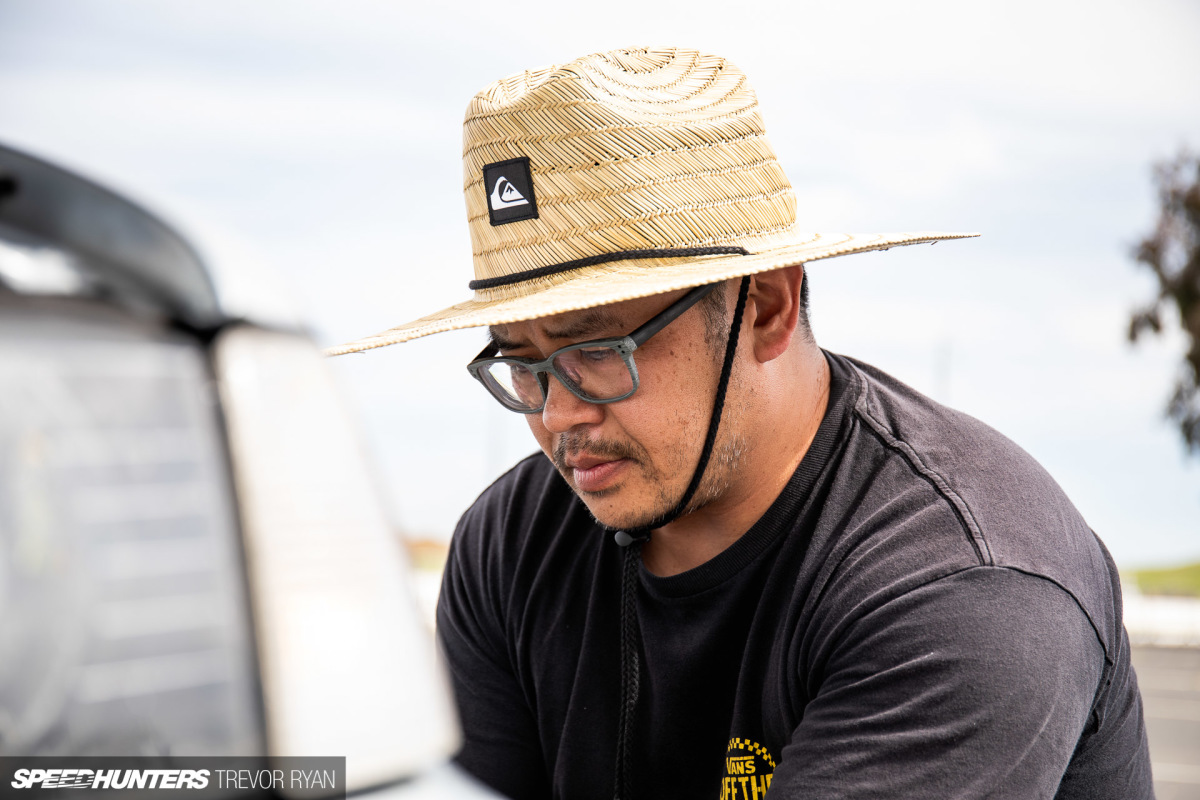 My friend Jon Nguyen's E36 M3 received an E46 S54 swap under previous ownership, and since Jon acquired it he has just been working out some kinks at the track and local backroads here and there. As I'm sure you're well aware, the cooling system is a major pain point on the E36, especially once you start pushing more power.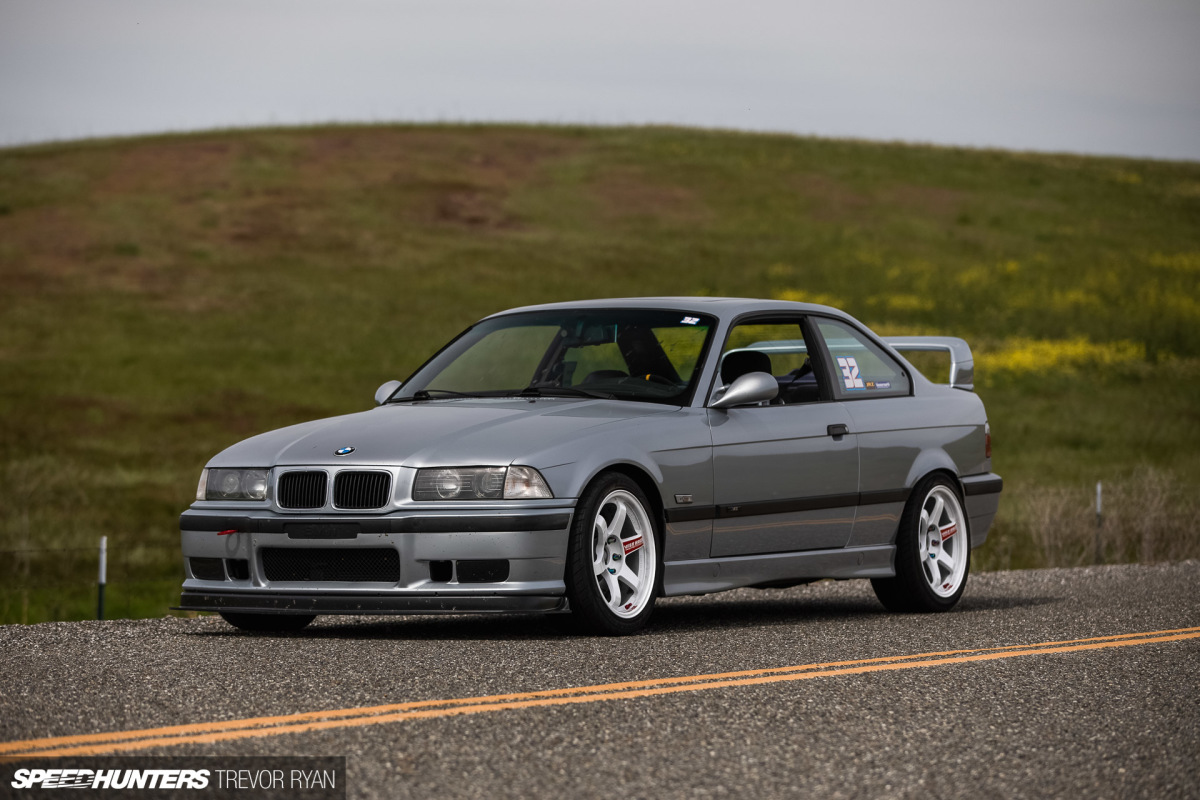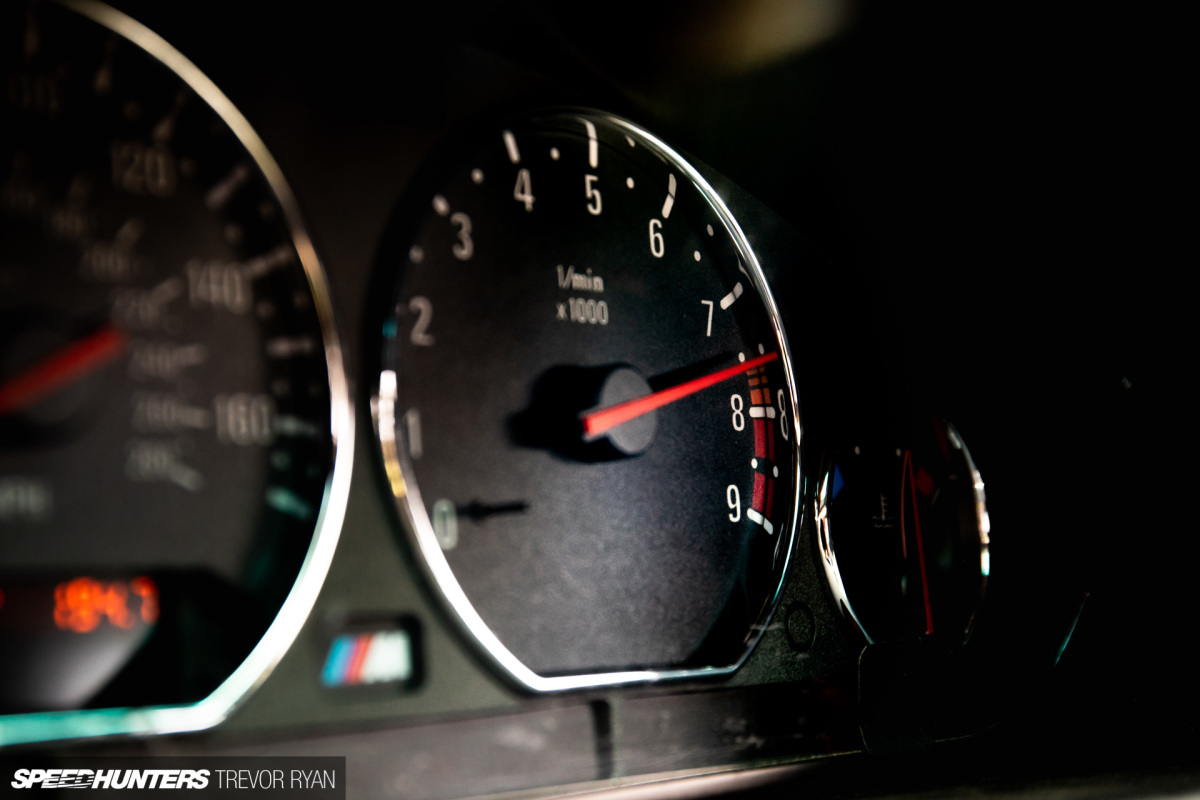 The S54 is a big jump in horsepower and torque compared to the S50/S52 engines that the American-spec E36 M3s received (333hp and 262lb-ft for the E46 versus 240hp/236lb-ft at most in the US E36). With the high 8,200rpm redline of the S54, the maximum piston speed is famously 4,896 feet-per-second — 90% of a mile or 1.5 kilometers each second. Unsurprisingly, the thermal load is also higher with the S54, and suddenly all of those little plastic bits that make up the factory cooling system become much more critical.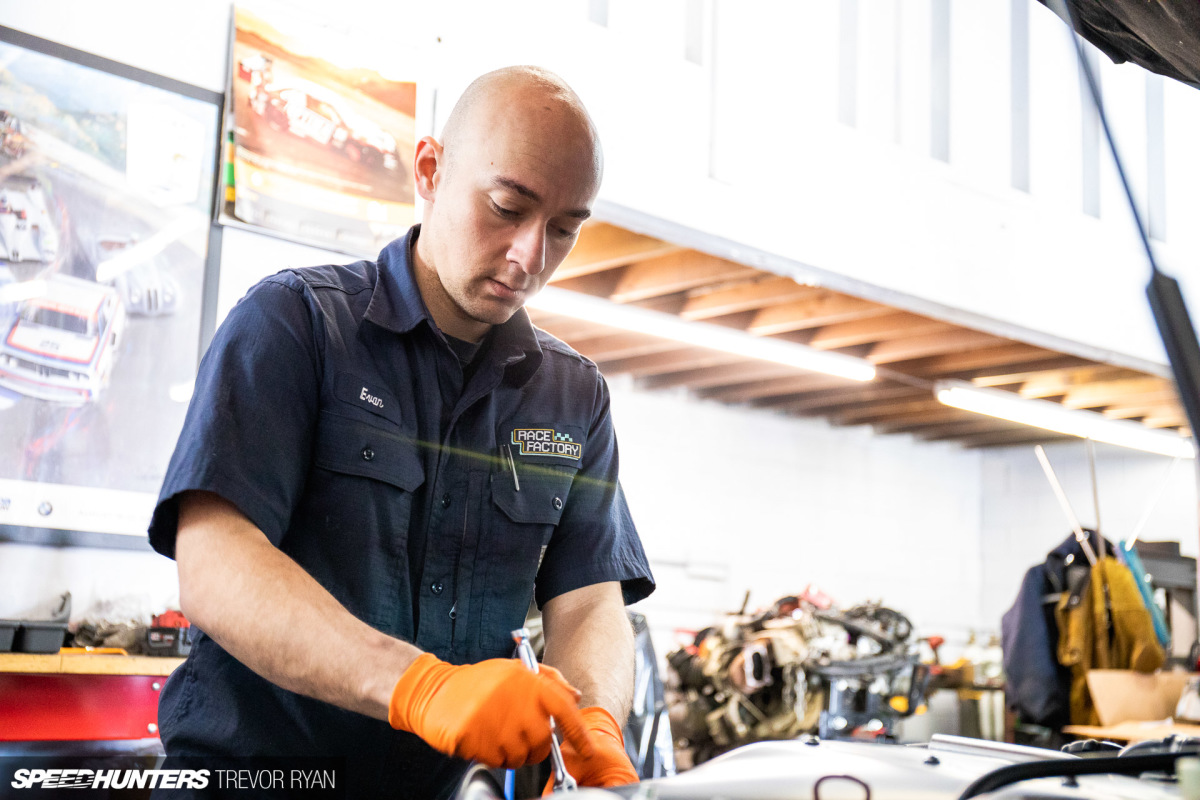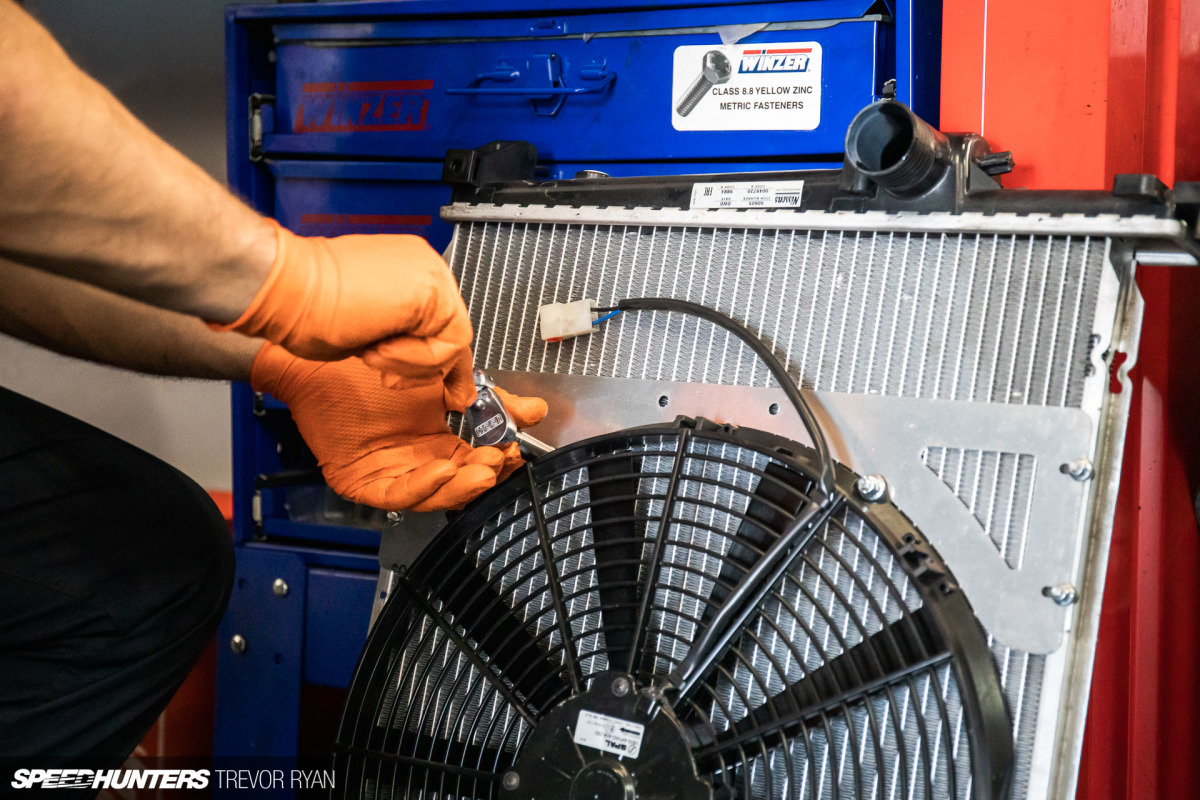 Jon's car was running the standard Z3M cooling setup that you often see with these E36 S54 swaps, and while this is a fine solution it's still a multi-piece setup with plastic tanks affixed to the sides of the core. For track abuse, 'fine' doesn't quite cut it.
CSF Time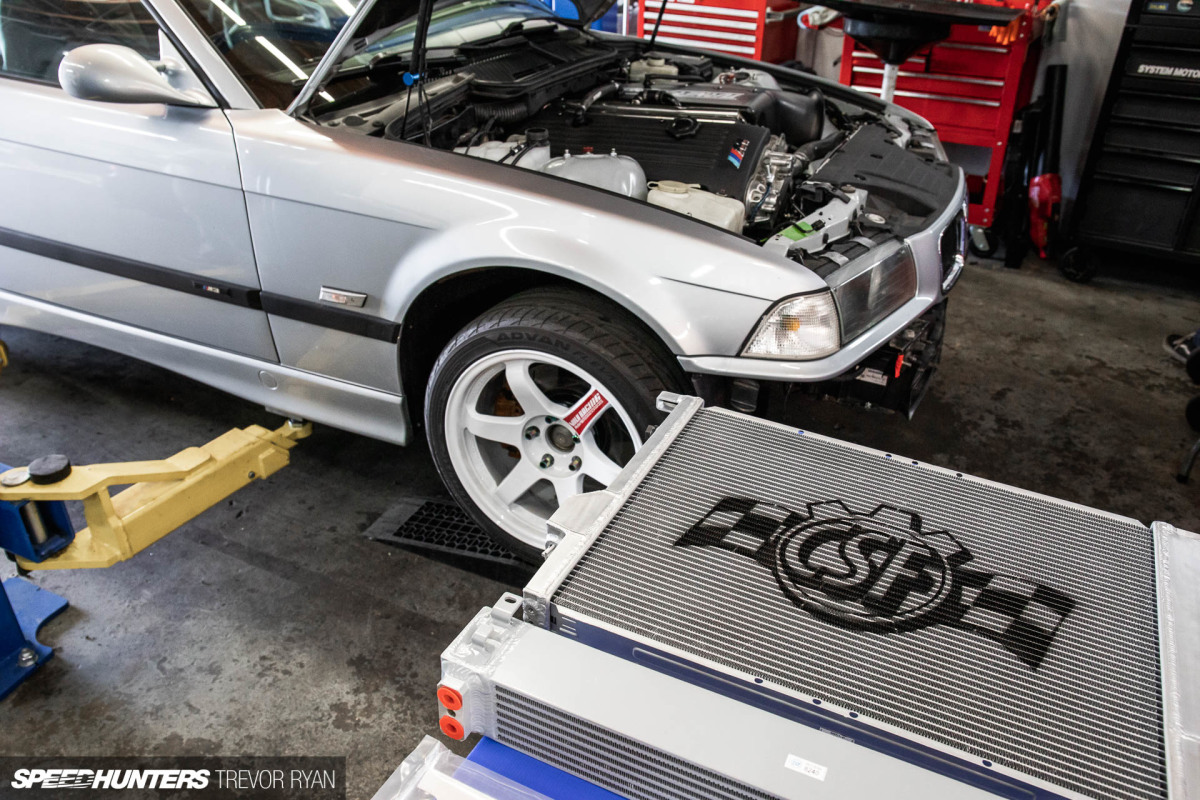 Enter CSF Race's new BMW S54 Swap Radiator & Oil Cooler solution for the E36. CSF has long been offering radiators for both the E36 and E46, as well as the similarly equipped Z3, but their new offering for this specific swap is the first of its kind.
You benefit from all of CSF's existing research on both chassis and get the best of both worlds in this new product. For example, the S54 requires a much more demanding oil-cooling system than what the E36 ever offered, so CSF made provision for a race-spec oil cooler that mounts with an included bracket to the bottom of the radiator. Actually, two different oil coolers are available, giving you the option to either retain air conditioning or delete it.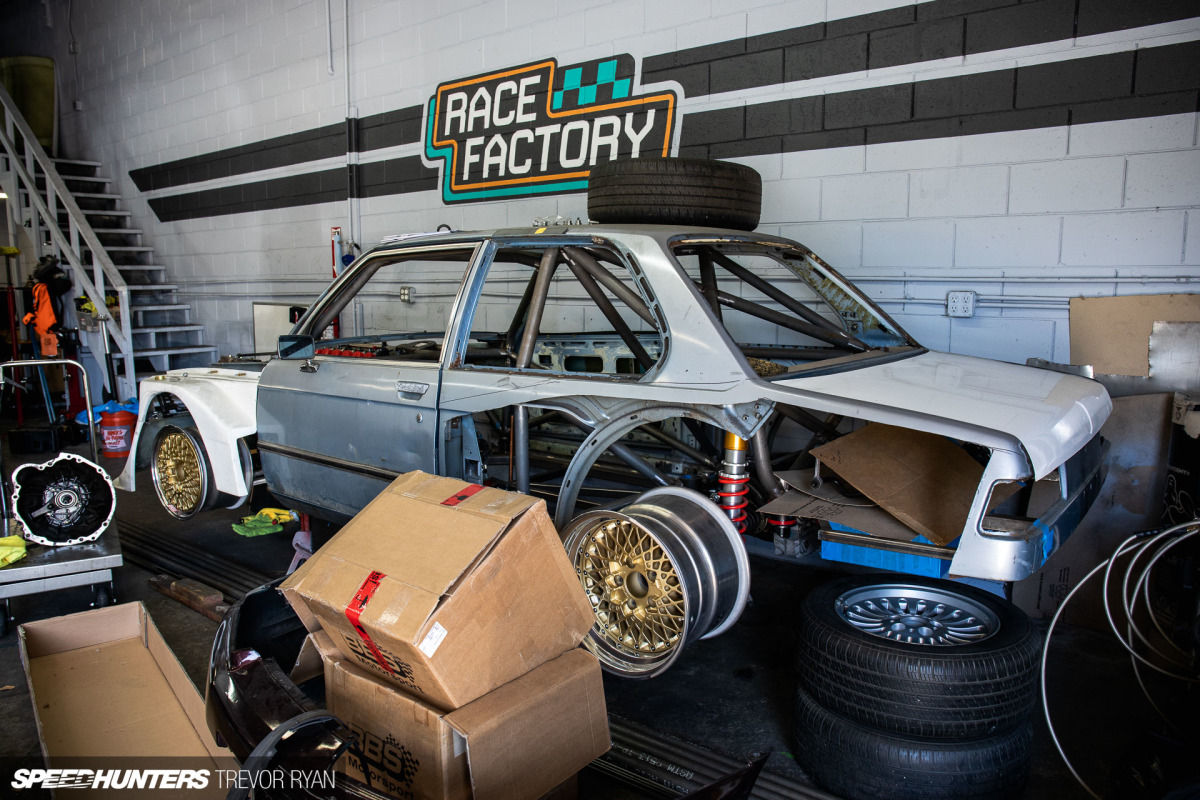 I met up with Jon at Race Factory in Campbell, California who handled the install of CSF's new components. Race Factory is a lightweight operation very familiar with a variety of BMW chassis, and this build in the corner definitely piqued my interest. One for another time…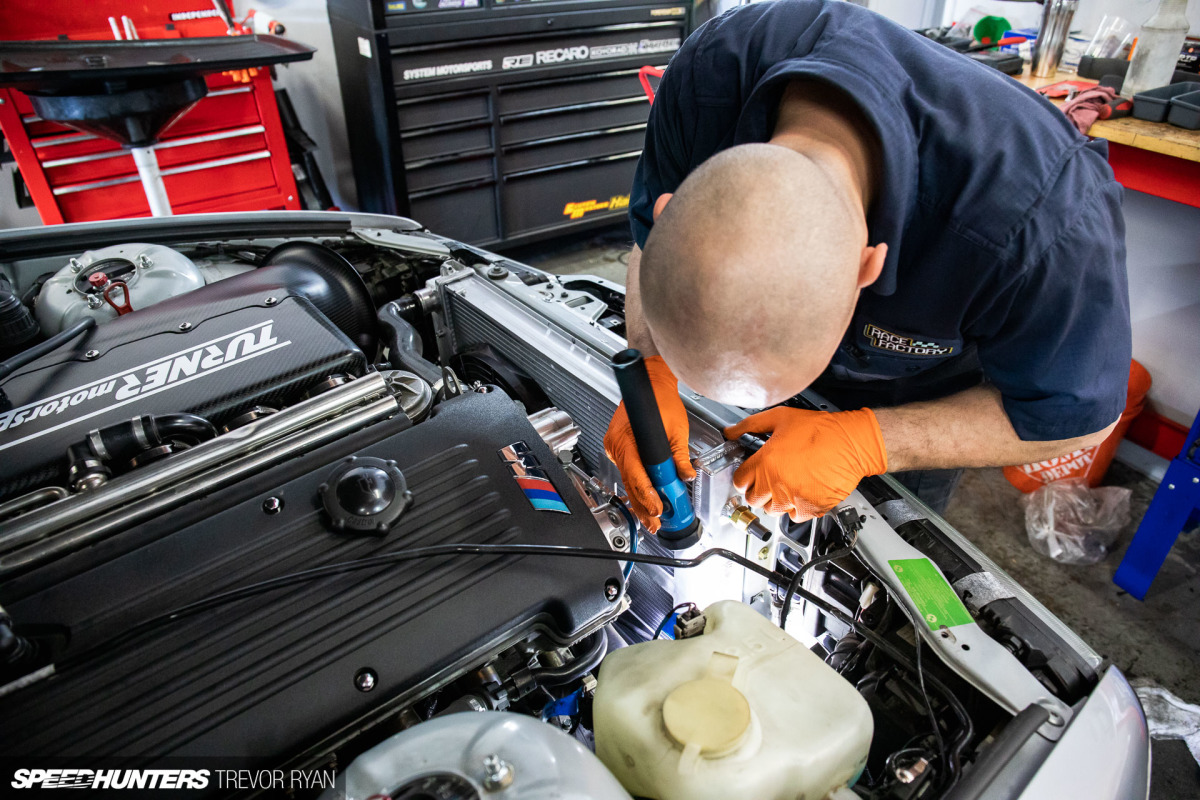 The install went smoothly, which is critical when you're paying a shop to handle a project for you. Even when I'm working on an install myself, having everything drop into place just makes my life so much better. These days, even when I'm doing my own work I often simply don't have the patience to custom-fit parts or wait for brackets to be fabricated. There's a time and place for that, but as much as possible I simply want things to be as plug-and-play as possible.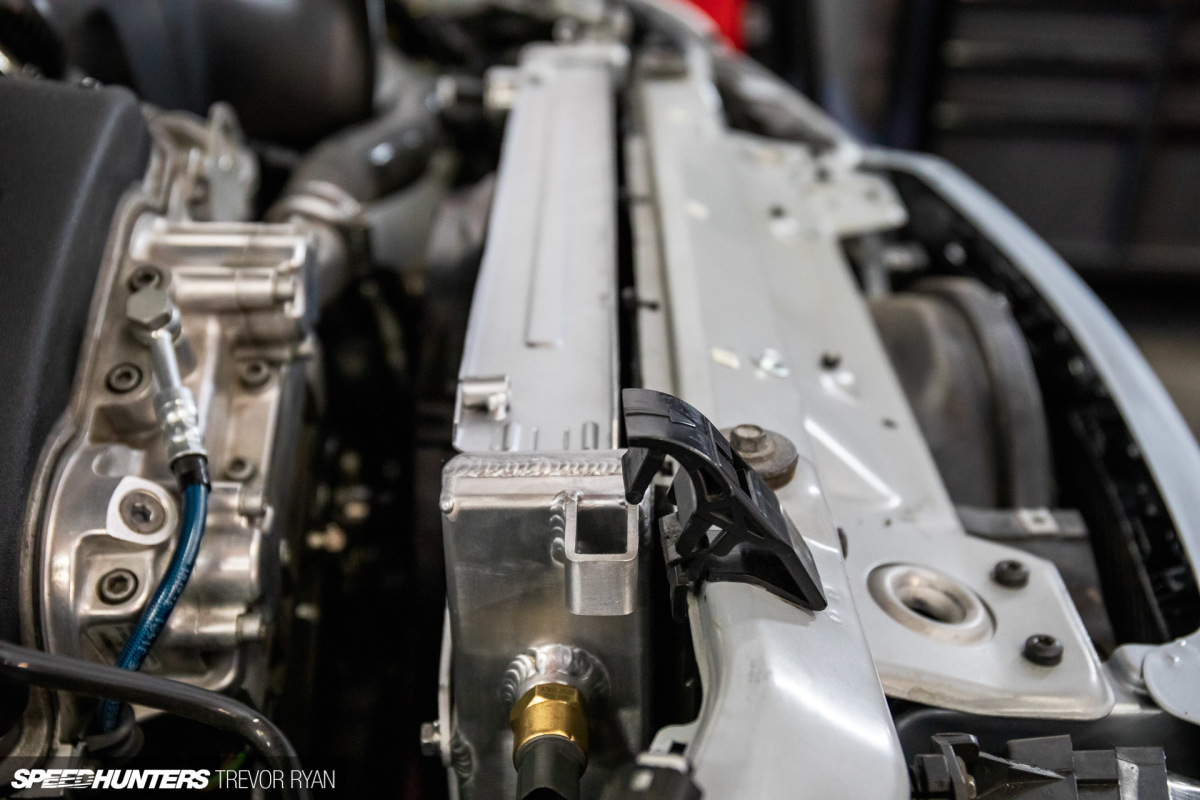 The factory clips, retainers, and mounting positions are all reused with CSF's new piece, and from personal experience with the standard CSF E36 radiator, the only thing you need to be mindful of is clearance to the expansion tank given the extra girth of CSFs all-aluminum unit.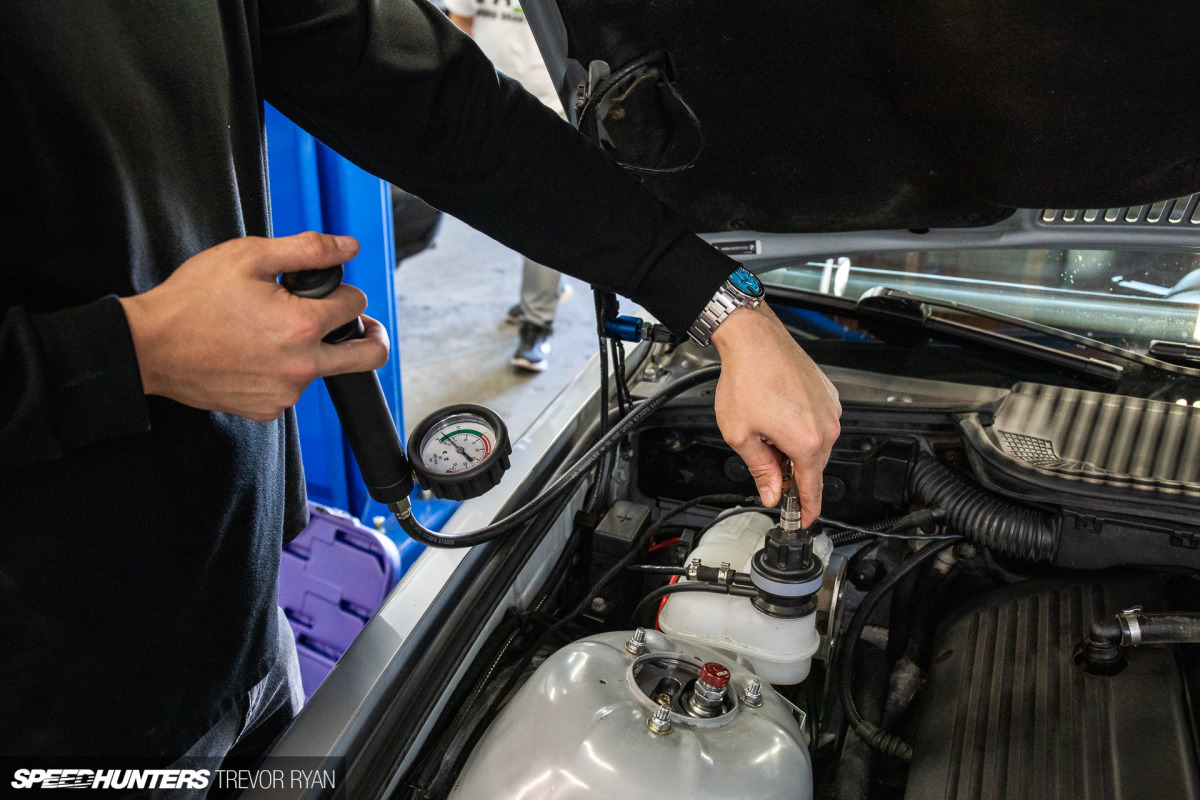 Jon has this addressed with the popular E30/Euro expansion tank that mounts in the rear corner of the engine bay, where the secondary air pump is found on US cars. This extra pump can be deleted (especially in warmer climates, I believe) and the resulting check-engine light can be coded out, so this is something I need to do on my own CSF-equipped E36 M3 when I get the chance.
E36 Problems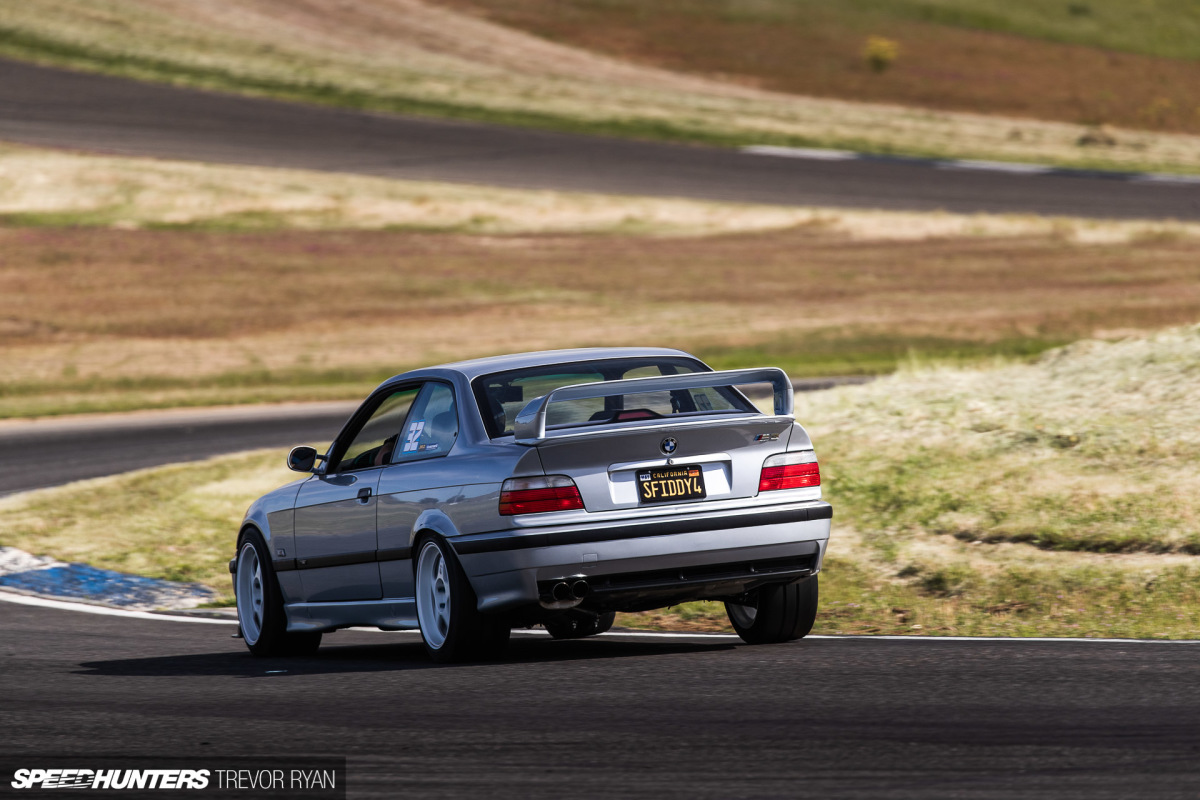 Cooling isn't the only pain point of an E36, and the S54 brings its own additional complications. Thankfully, the double-VANOS system in Jon's car has already been rebuilt and the rod bearings and various seals have been replaced.
Speaking of pain points, Jon also has had standard RTAB pocket reinforcement and front subframe reinforcement work performed by our mutual track-day friend Jake. The front and rear shock towers were also beefed up at that time.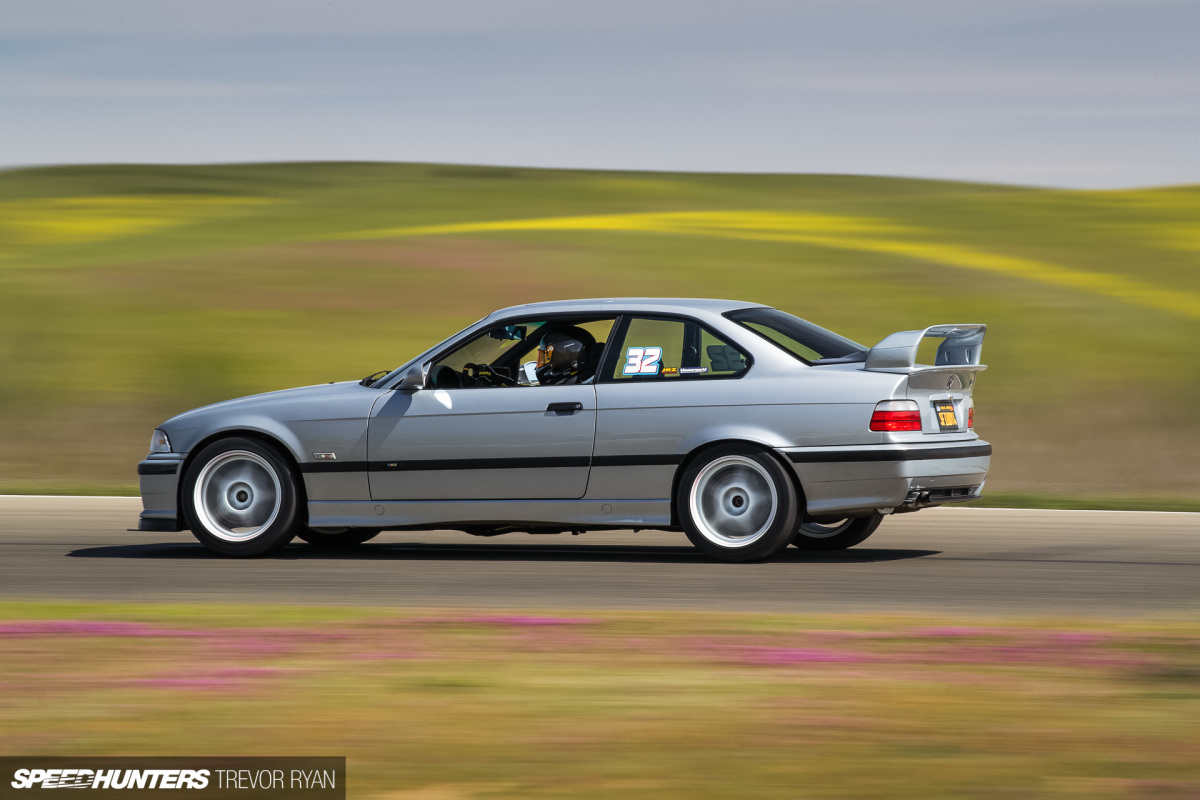 The car sits on adjustable JRZ RSOne coilovers with remote reservoirs, which are paired with polyurethane differential and rear subframe bushings as well as aftermarket lower control arms and sway bars.
OEM-spec front bushings have been utilized along with replacement brake lines, but the factory brake assemblies remain (for now) and have been upgraded with Carbotech XP10 pads. An E46-spec ABS system was brought over with the S54 swap.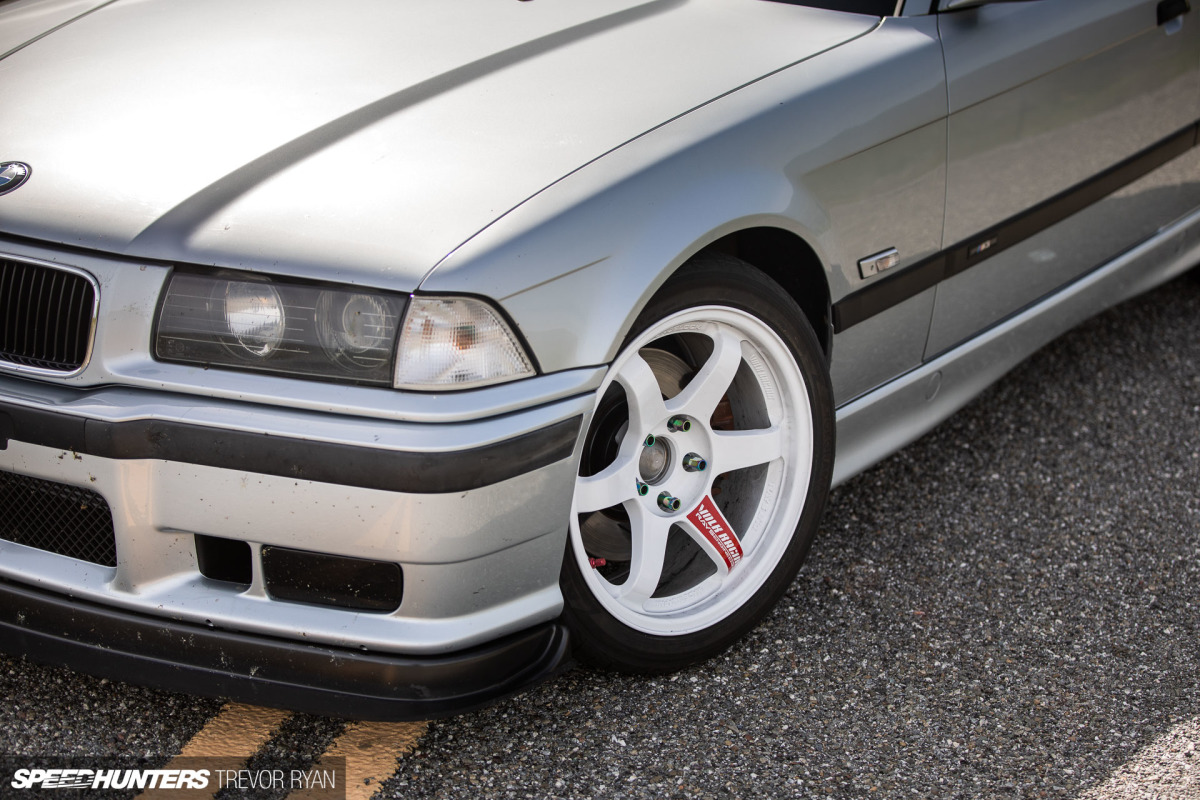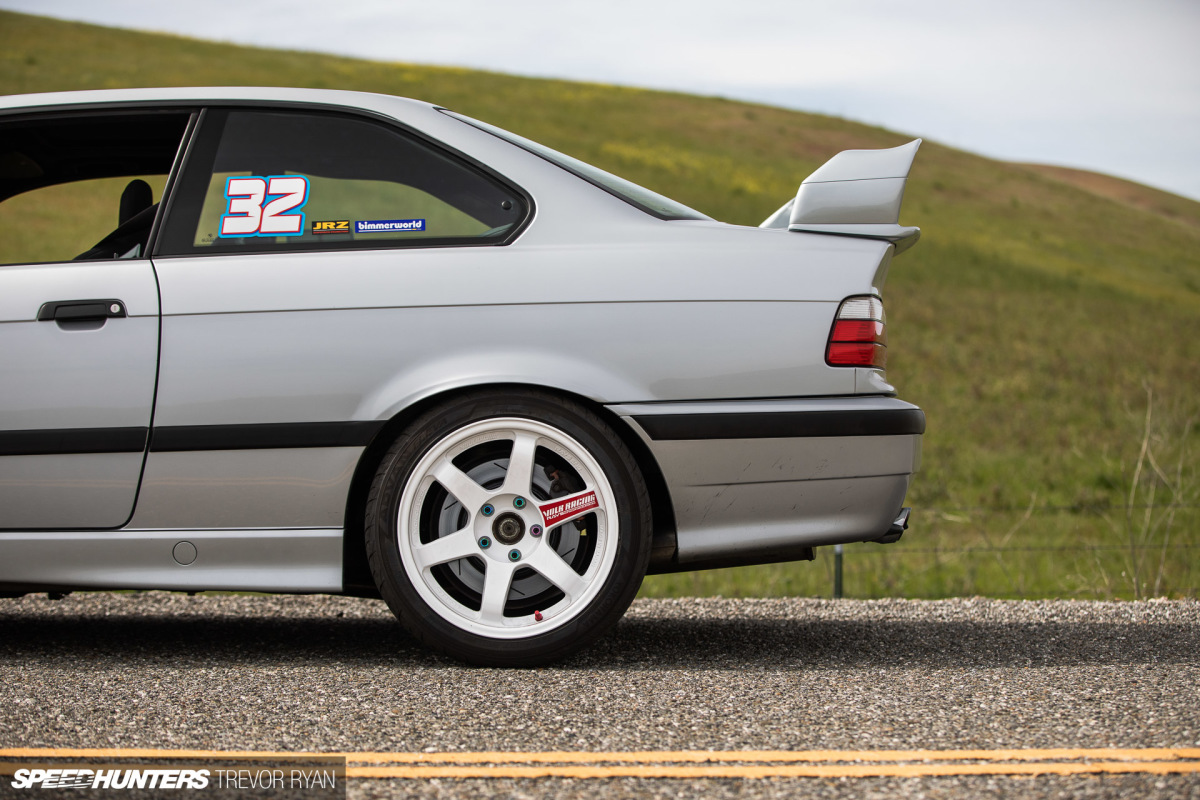 White-finished RAYS Volk Racing TE37SLs measure 17×8.5-inch square and are wrapped in Yokohama Advan 235/40R17 tires. I'm not sure exactly what it is, but I love a German car on Japanese wheels.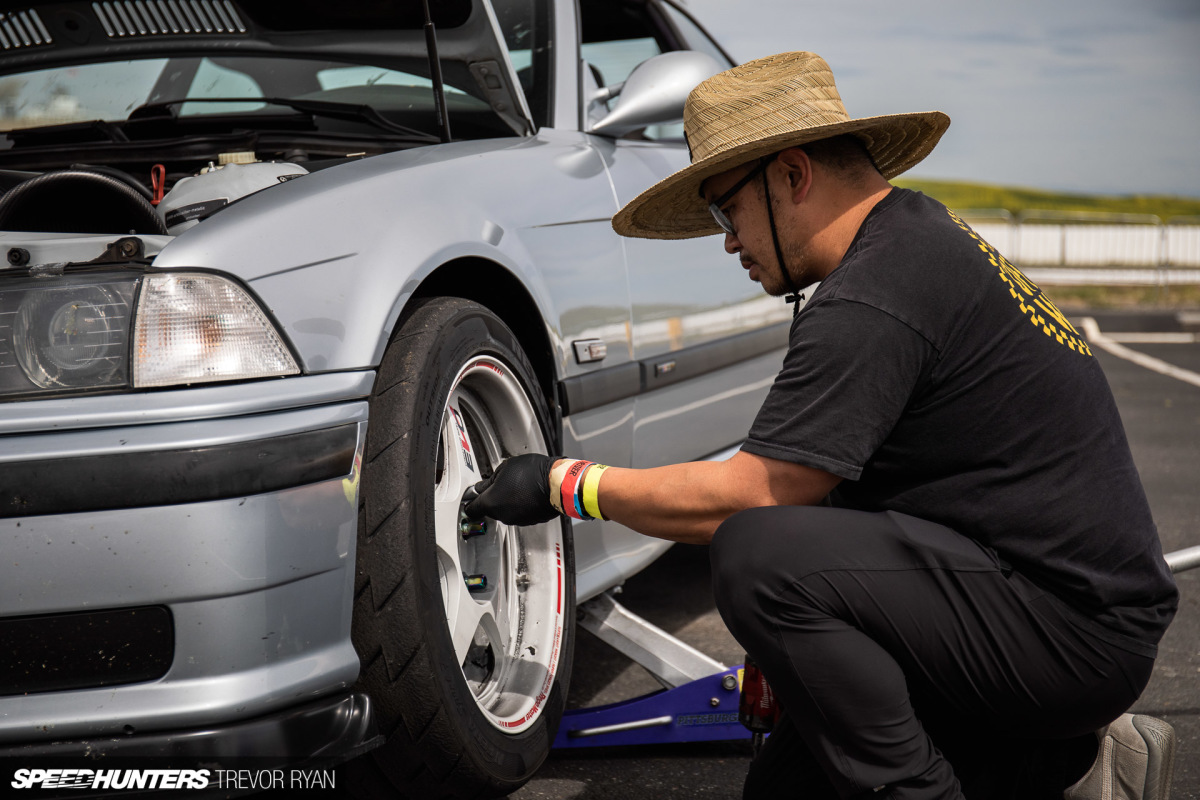 Jon mostly uses the TE setup for the street now, with a wider set of 17×9.5-inch Desmond RegaMaster Evos taking over for track duty, which are paired with 255-series rubber at all four corners. The more meat the better with S54 power up front.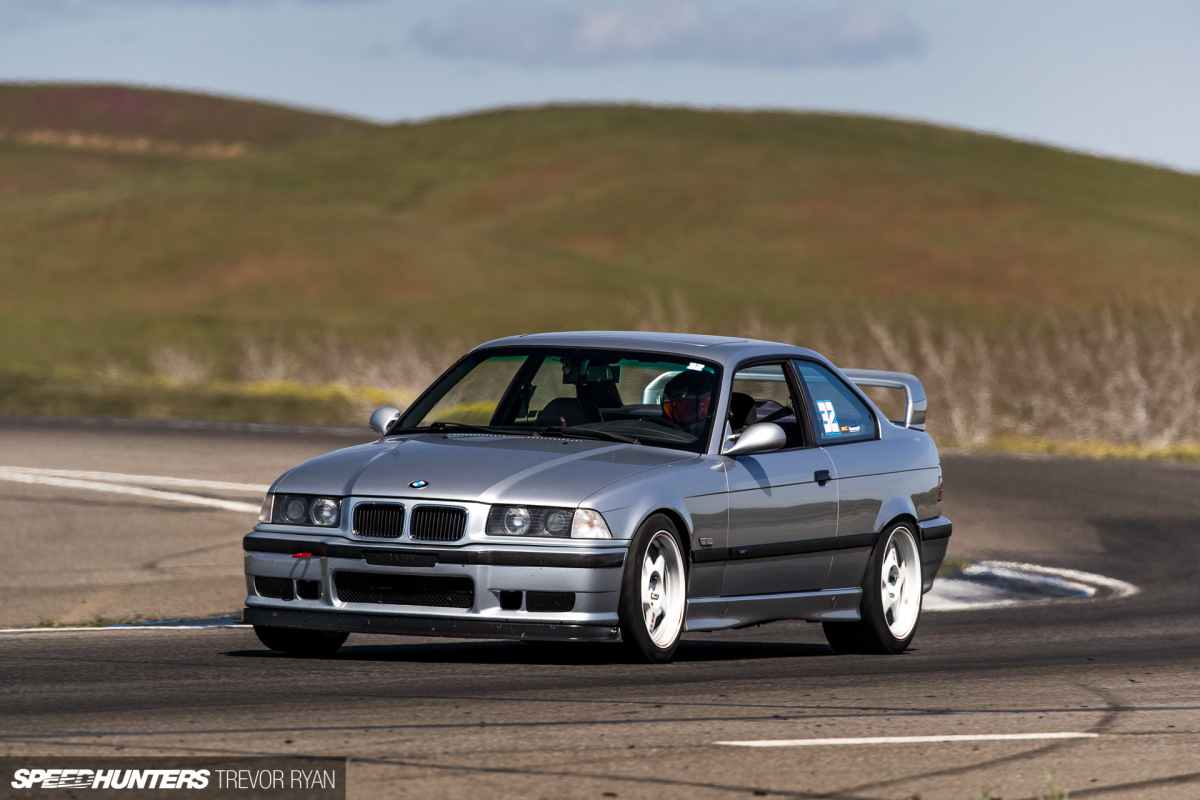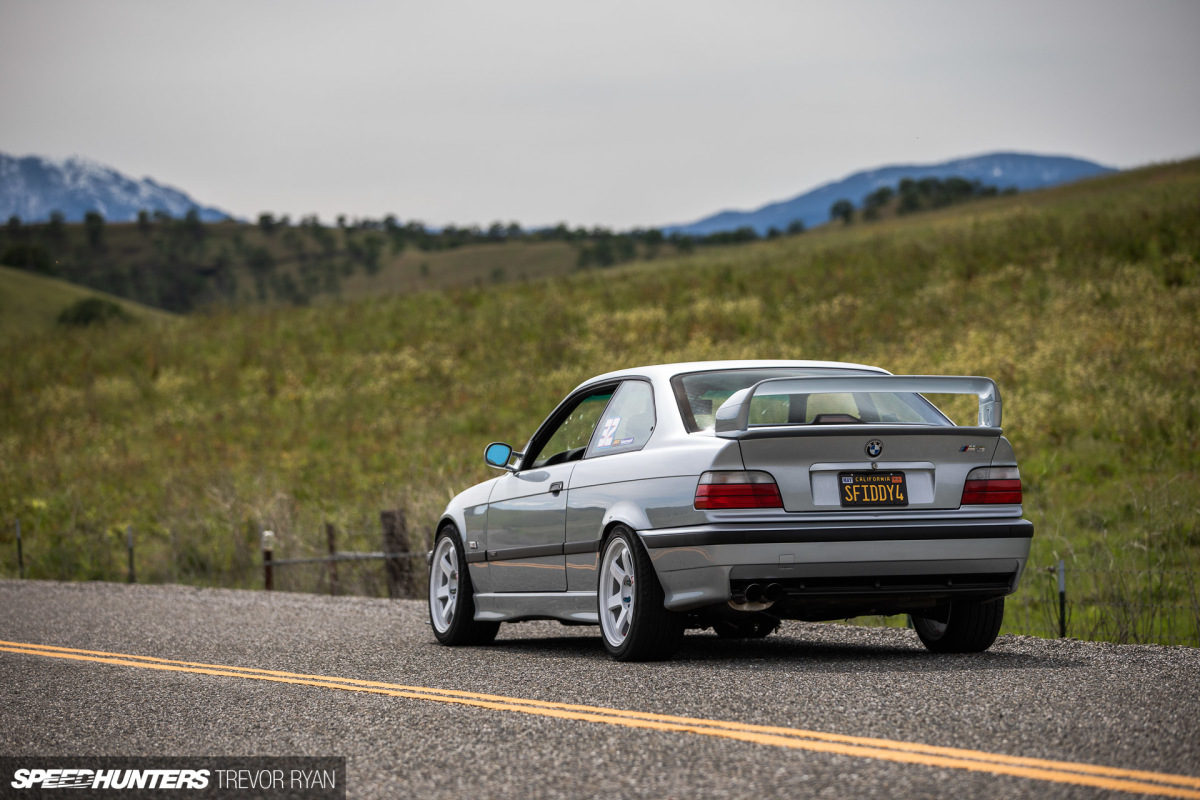 The car is not wild aesthetically, with an LTW-style rear wing, front splitter, and a set of Euro projector headlights by Hella that balance each other out. You'll also notice the Euro-spec clear corners, tails and side markers that have been added.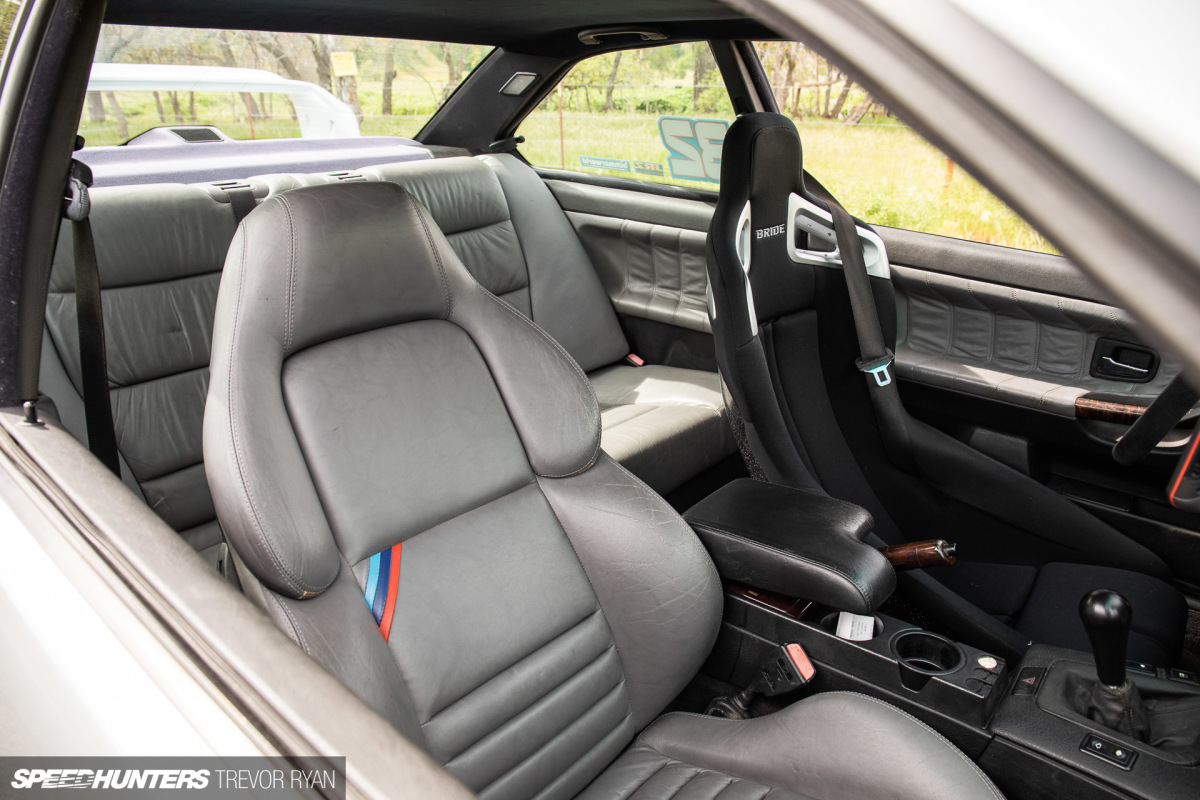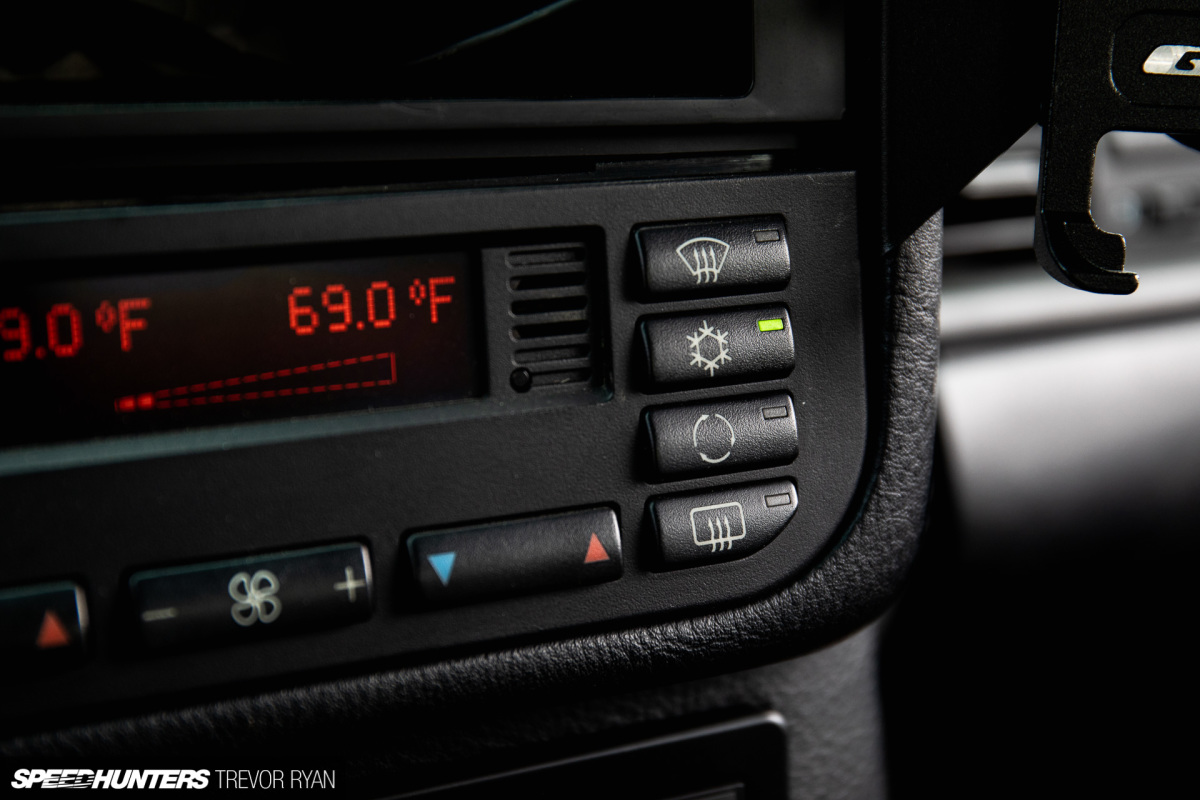 Inside, there's a very comfortable Bride A.i.R. bucket seat on Brey-Krause fixed mounts, but the passenger-side Vader, rear seats and door cards remain. Along with air conditioning, thankfully.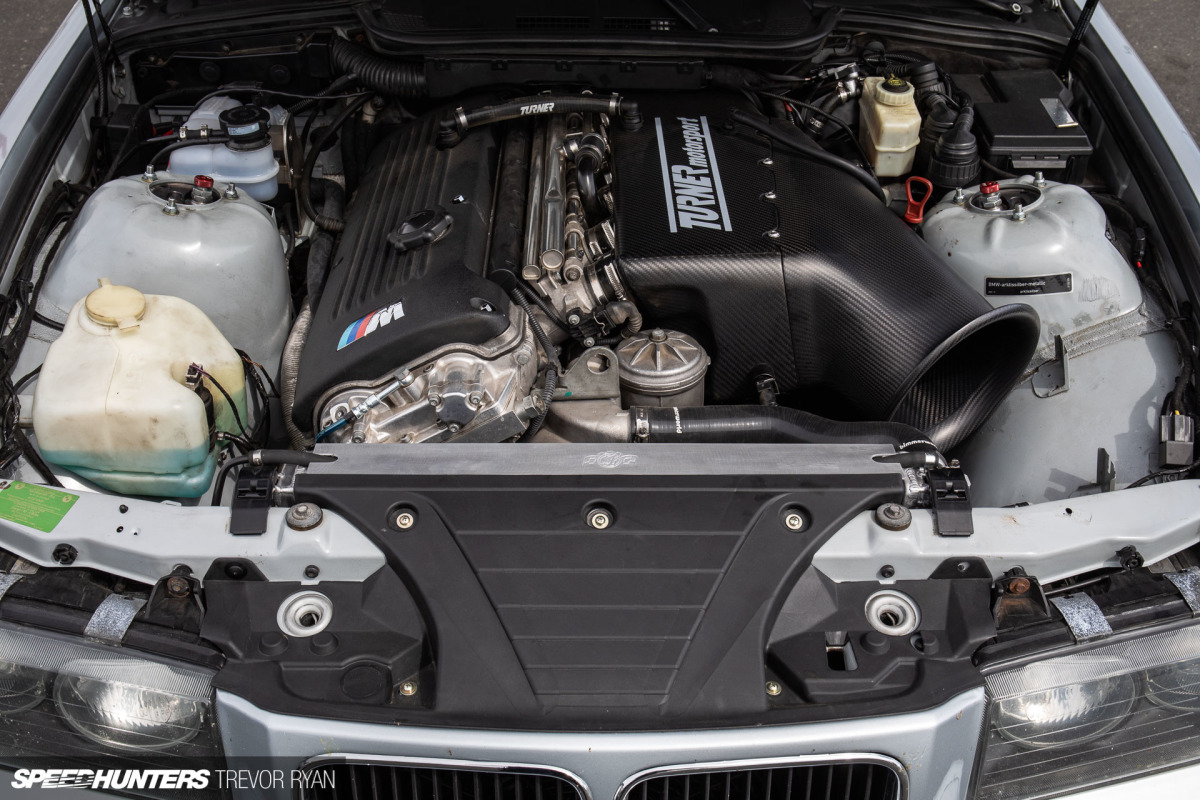 Back under the hood, you'll immediately notice the massive Turner CSL air box, and you can definitely hear the Super Sprint stepped exhaust headers that have been installed. Actually, the car is too loud to pass sound at Laguna Seca, so Jon will need to do some other work on the exhaust to be able to drive there. The whole setup is managed by an MSS54HP ECU with a custom HTE tune.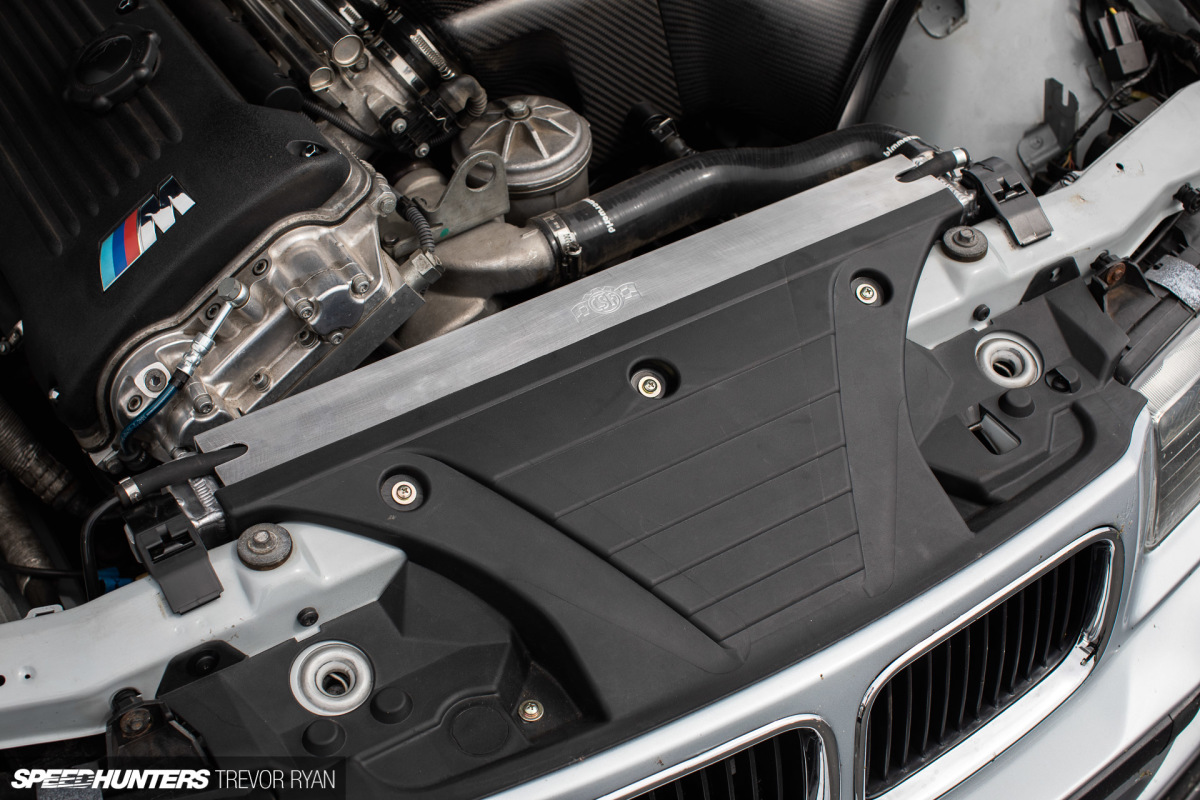 A closer look reveals that Jon opted to make a cut across his factory front cooling duct so that he could still run this in conjunction with the aluminum radiator cover supplied in the CSF kit. A black version is also included.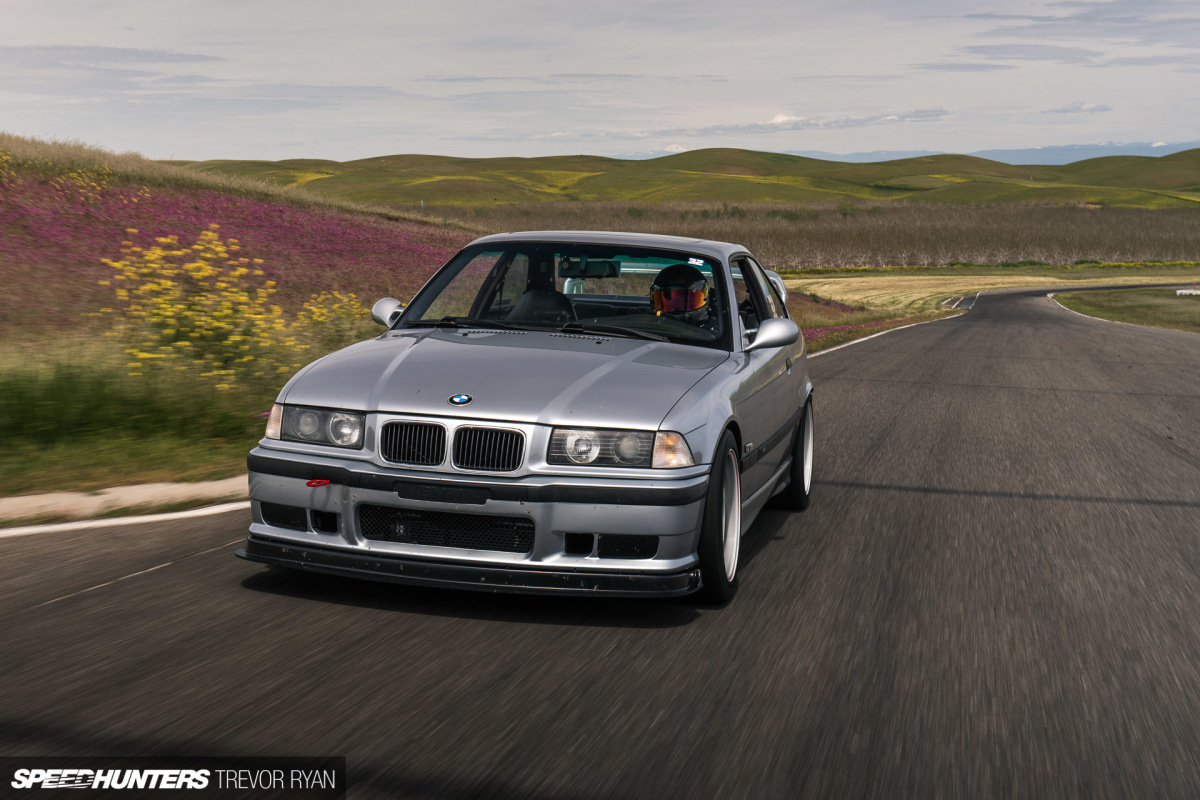 Of course, there are many other little odds and ends that Jon has attended to on his E36. All of this sounds good on paper, but how does it translate into the driving experience?
Track Time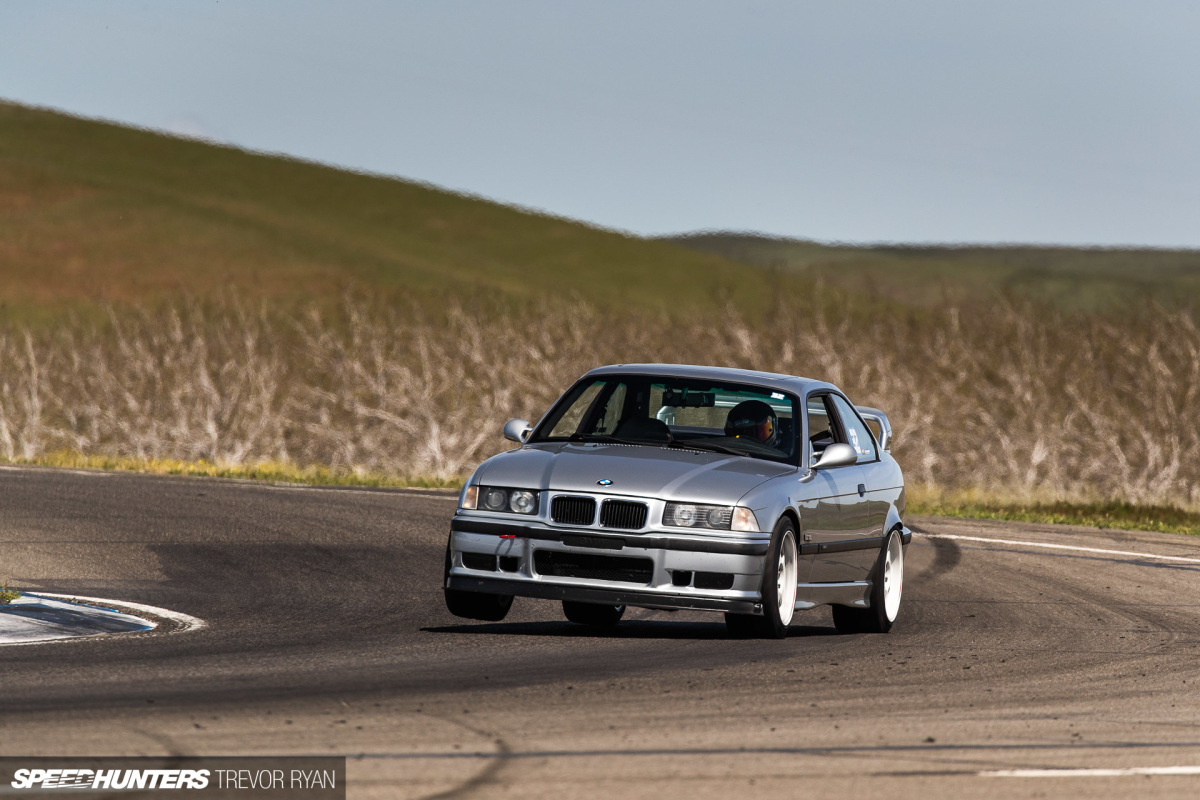 The best way to tell is at the track, where Jon fully put his E36 through its paces recently with my Northern California-based friends at SpeedSF Track Events.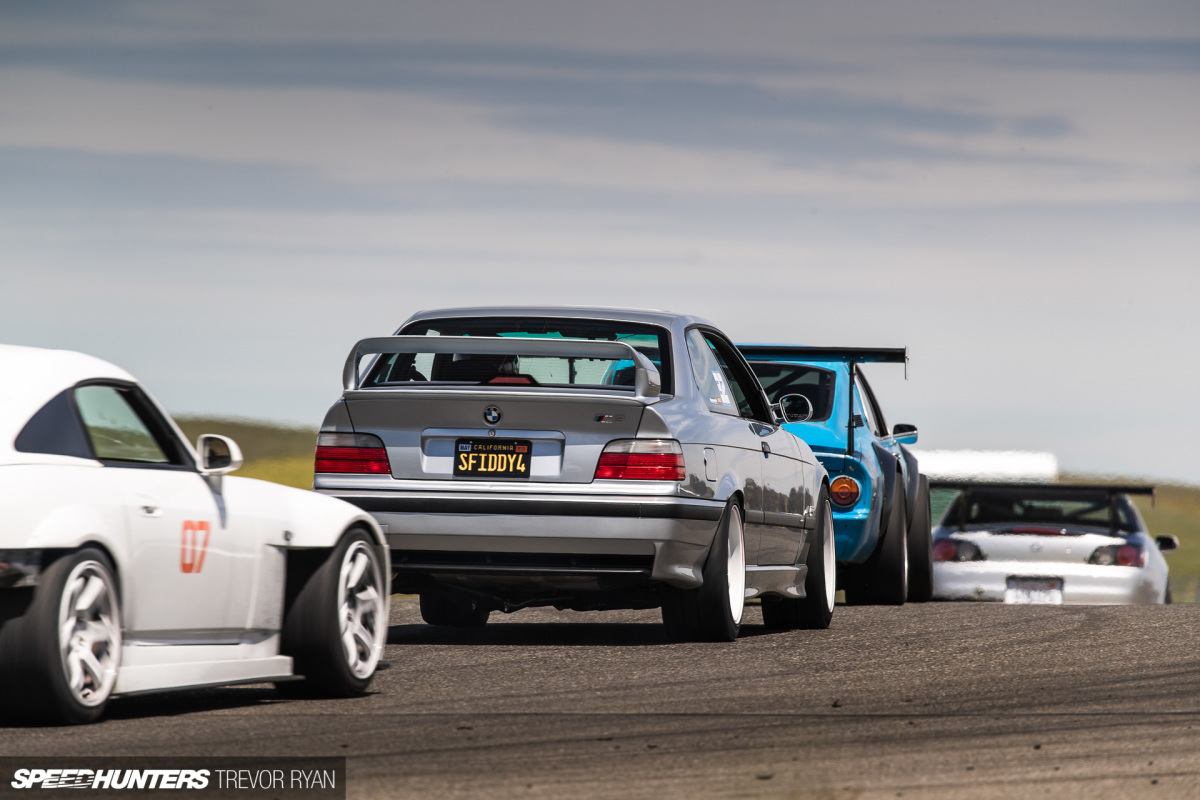 I got some time behind the wheel as well, and compared to my E36 M3 the responsiveness from the S54 obviously makes a huge difference. Especially at the higher RPM ranges you're in at the track, the engine swap really shines.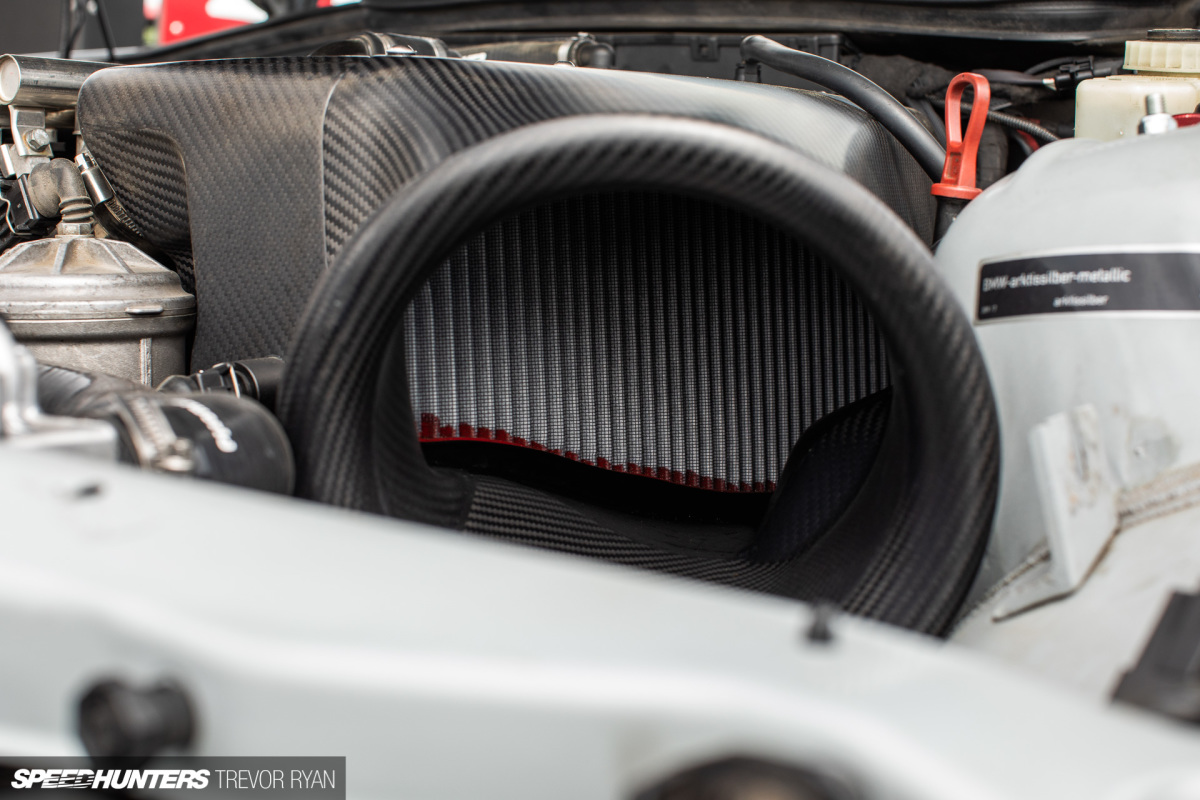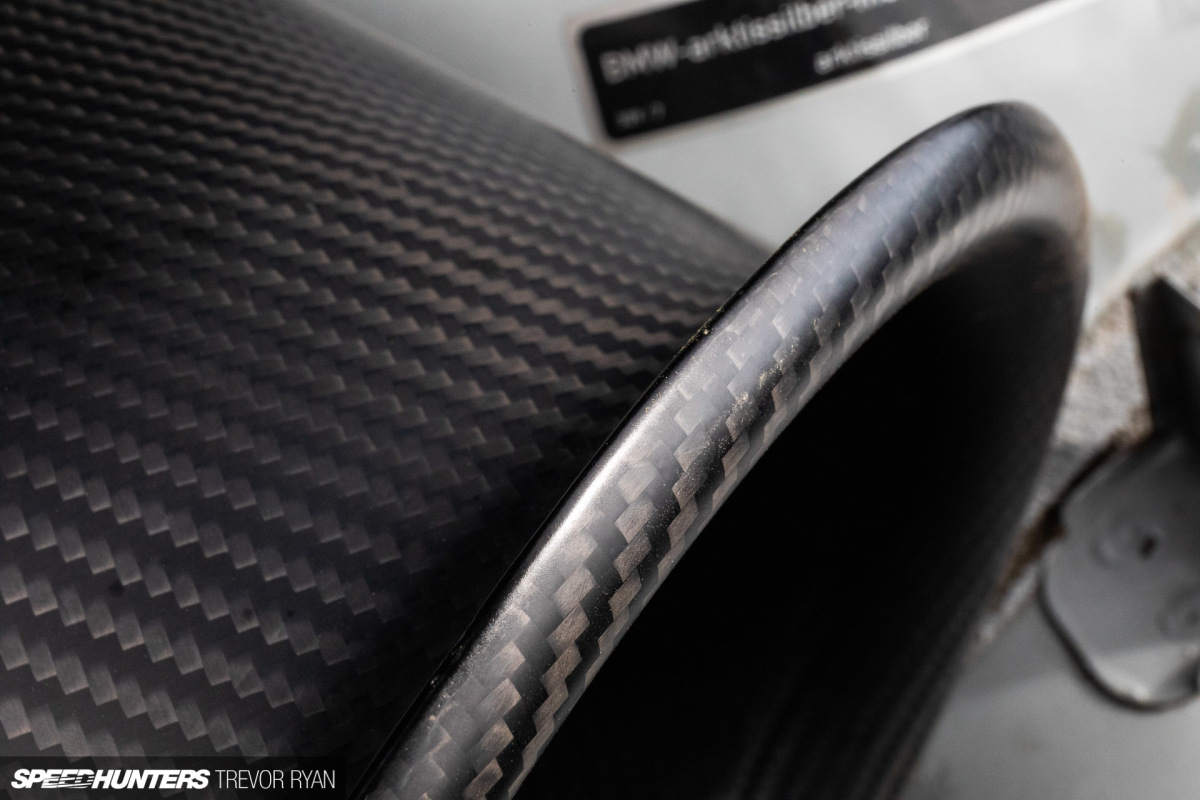 Most of all, the sound from that awesome Turner intake and out the headers is just a straight shot of dopamine. This thing screams.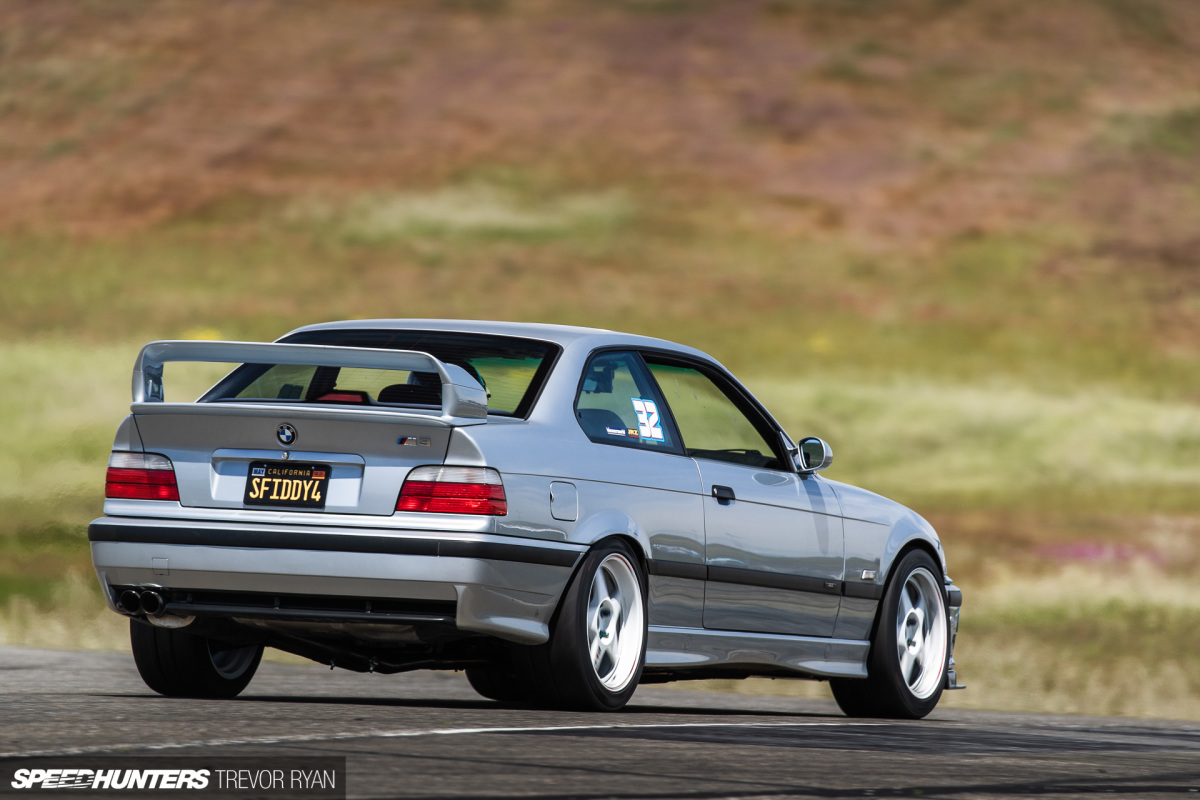 The S54 does weigh slightly more than the old engine, but you don't notice it at all given the proper suspension setup. Of course the extra power — and the experience the S54 delivers — is well worth the trade anyway. As an aside, the JRZs aren't too stiff for the street, which is nice.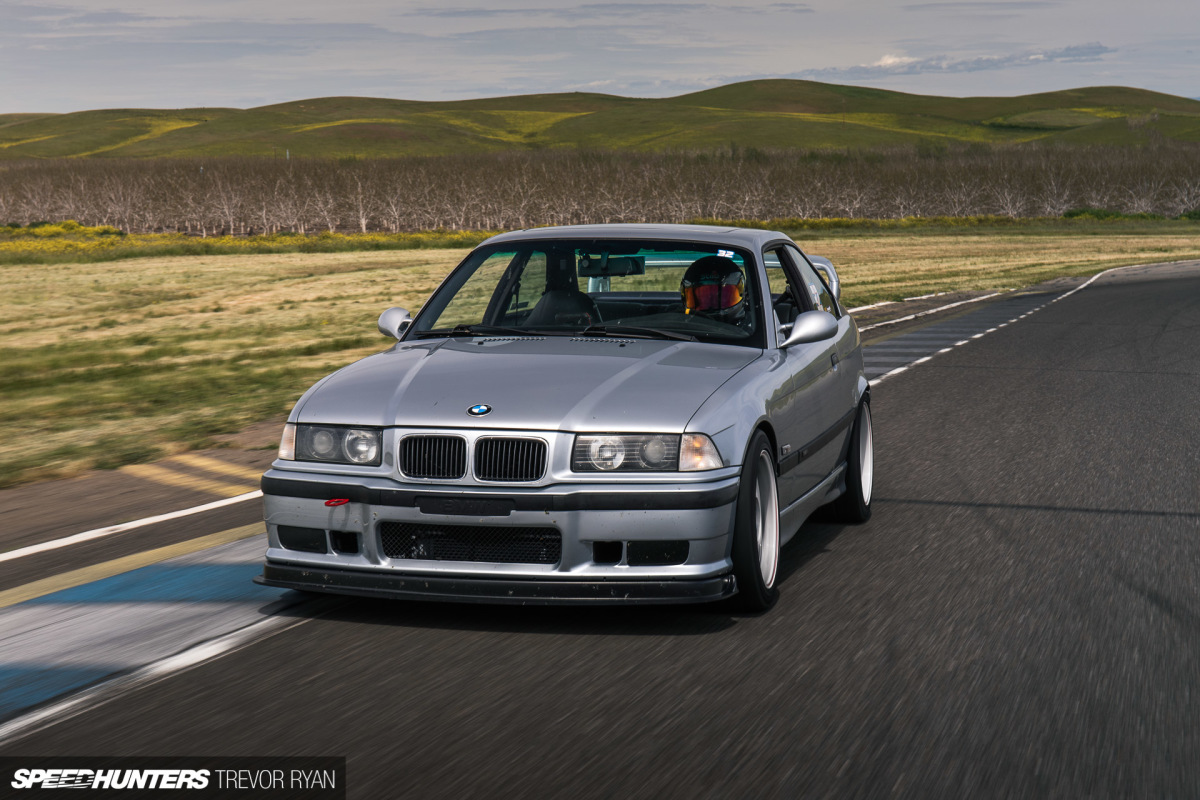 You definitely don't find yourself needing more brakes, either, and the updated ABS system works well and isn't over-intrusive. A better driver than myself might benefit from a big brake kit, but I learned from Jon's car that my stock setup isn't operating at its best and should be looked at.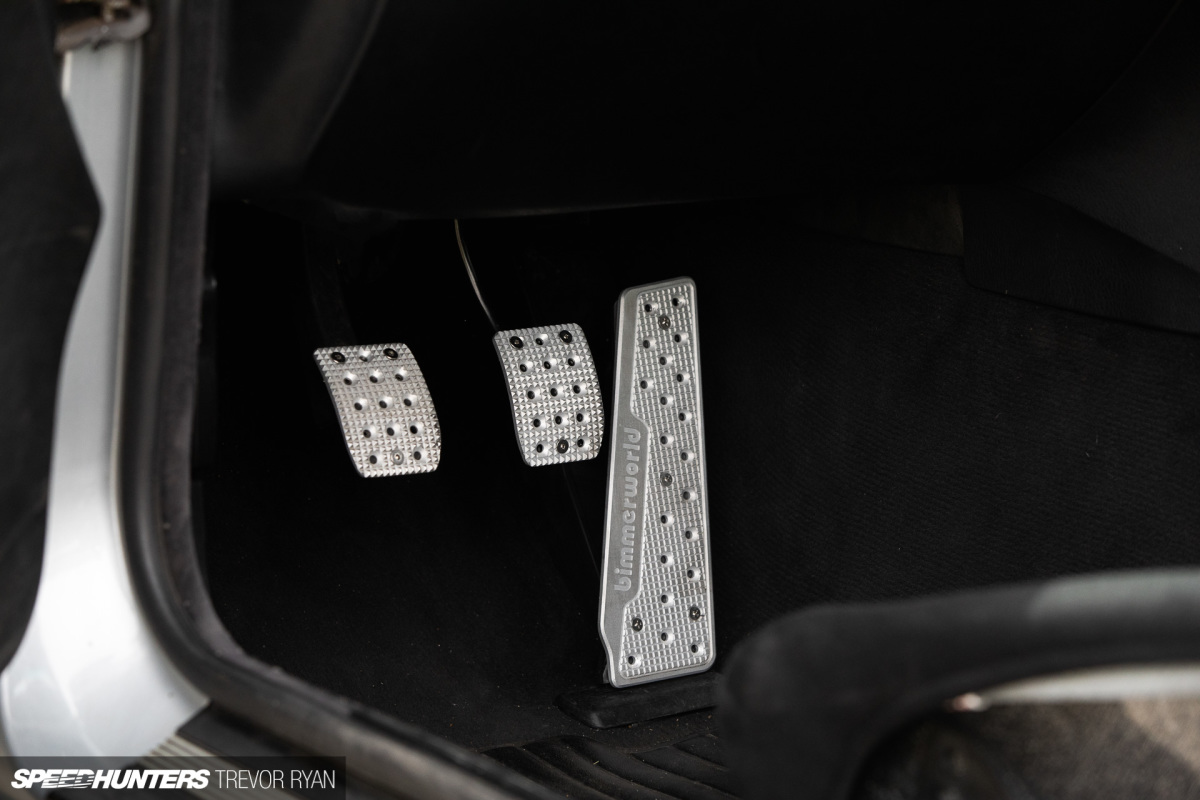 I also really loved Jon's BimmerWorld pedal setup and found it much more natural to heel-toe with than my factory assembly.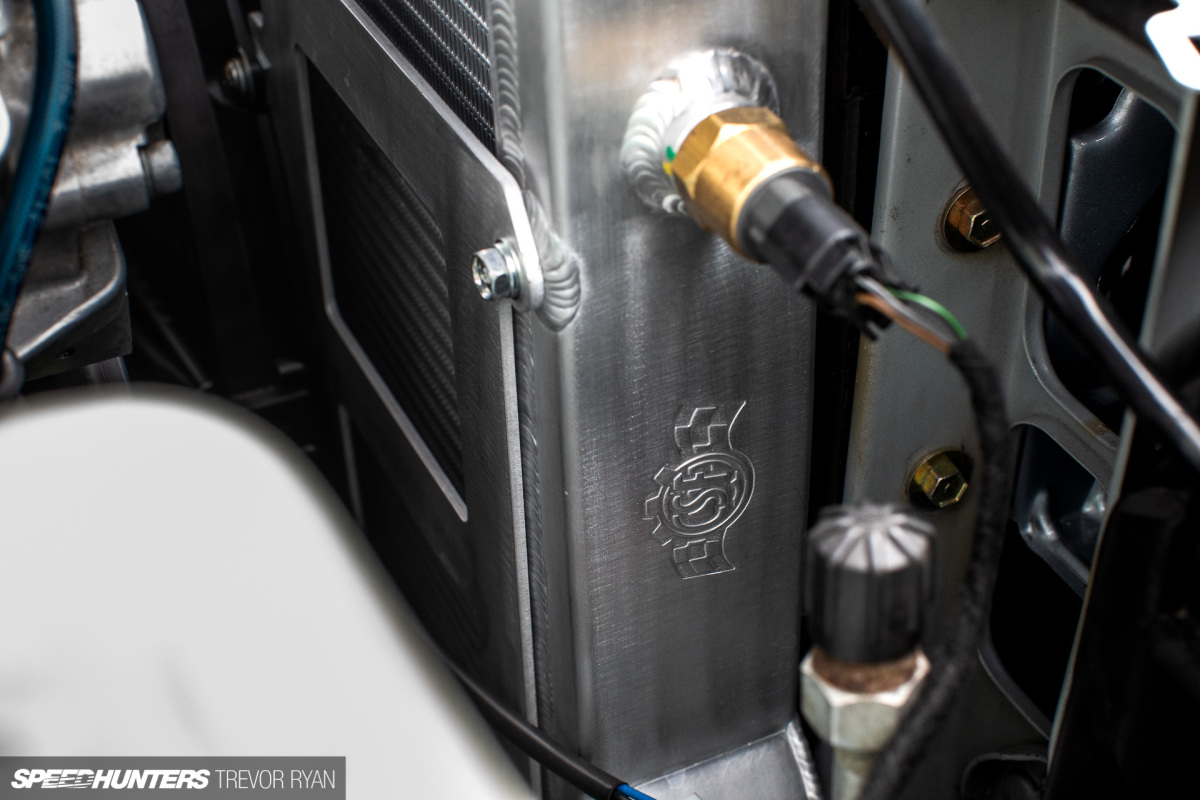 Of course, the car stayed cool and delivered consistent results all day long. Soon Jon will be installing an AiM dash and data-logging system where he'll really be able to dive into the numbers and other nitty-gritty nerd stuff.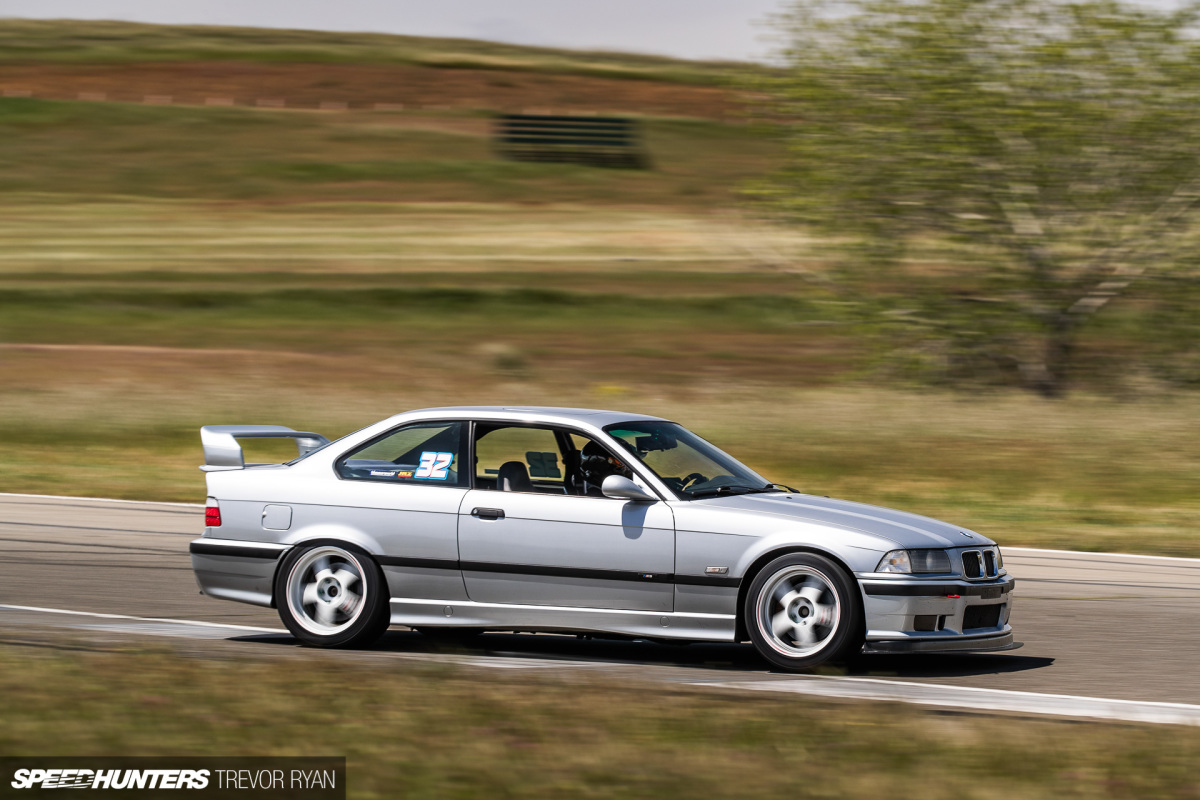 Driving Jon's car has given me a lot of ideas about what I need to do to improve my own M3 — namely, who has an S54 sitting around I can use? — and I really appreciate the seat time. It's easy to throw money at a car, but it's much more difficult to do so in a sensible and methodical way.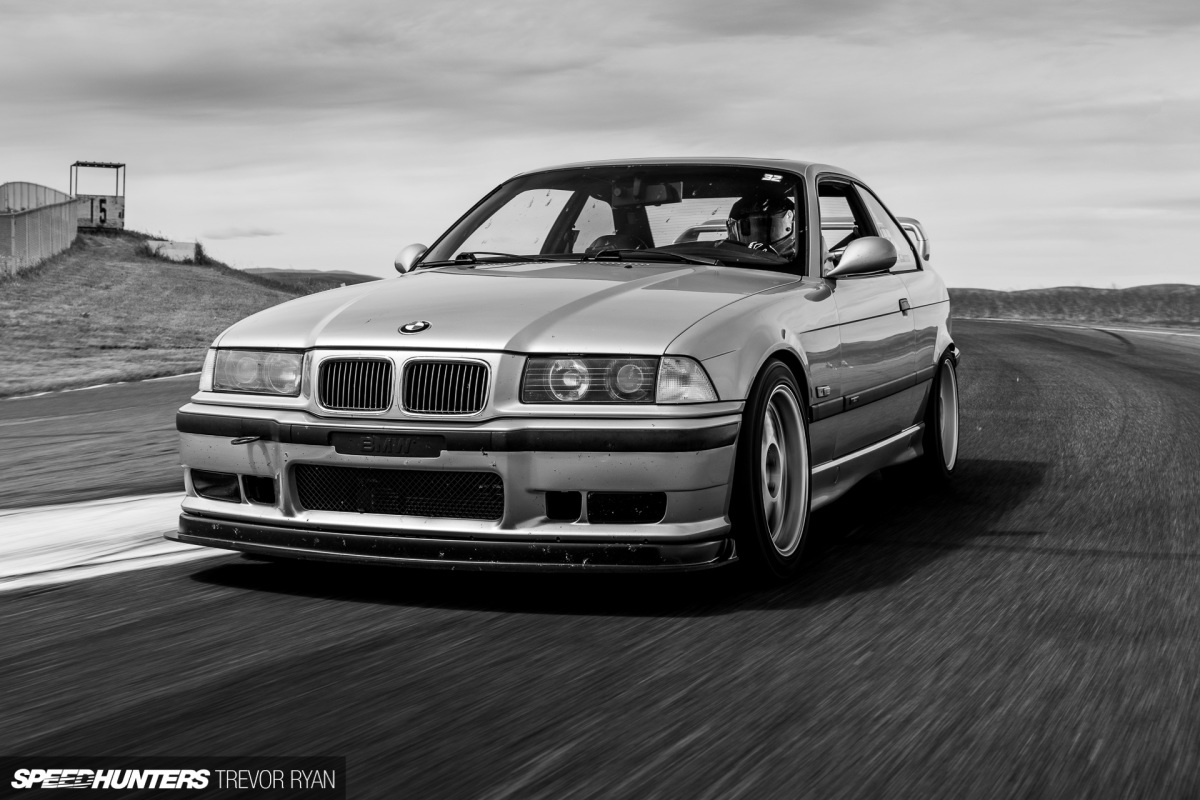 Achieving balance is the ultimate goal here, a goal that Jon has achieved. On that note — thanks to a plethora of high-quality, race-proven components — the whole is greater than the sum of its parts.
Like I said: not all E36s are built the same, but at this point Jon's is definitely built right. All that's left is for him to find that 8,200rpm redline as often as possible.
Trevor Ryan
Instagram: trevornotryan
tyrphoto.com
SFIDDY4