It's getting harder than ever to put on a good car show these days. In between the established events, growing anti-car sentiment in the world, and more and more young car groups trying to stake their place in the scene, genuinely interesting and novel shows are hard to come by.
I rather enjoy bringing you event coverage and spotlights from the cream of the European crop, but I've always got my ear to the ground, listening for whispers of new shows establishing themselves in amongst the giants.
One such 'David' amongst the car scene 'Goliaths' is Tucked, which I featured back in 2020 and 2021.
Since then I've been pleased to watch Tucked grow into a well-known name in the UK show circuit. Seeing as they had an interesting venue lined up for their 2023 show, I decided to blow the cobwebs off my beloved BMW, drive up and see what the craic was.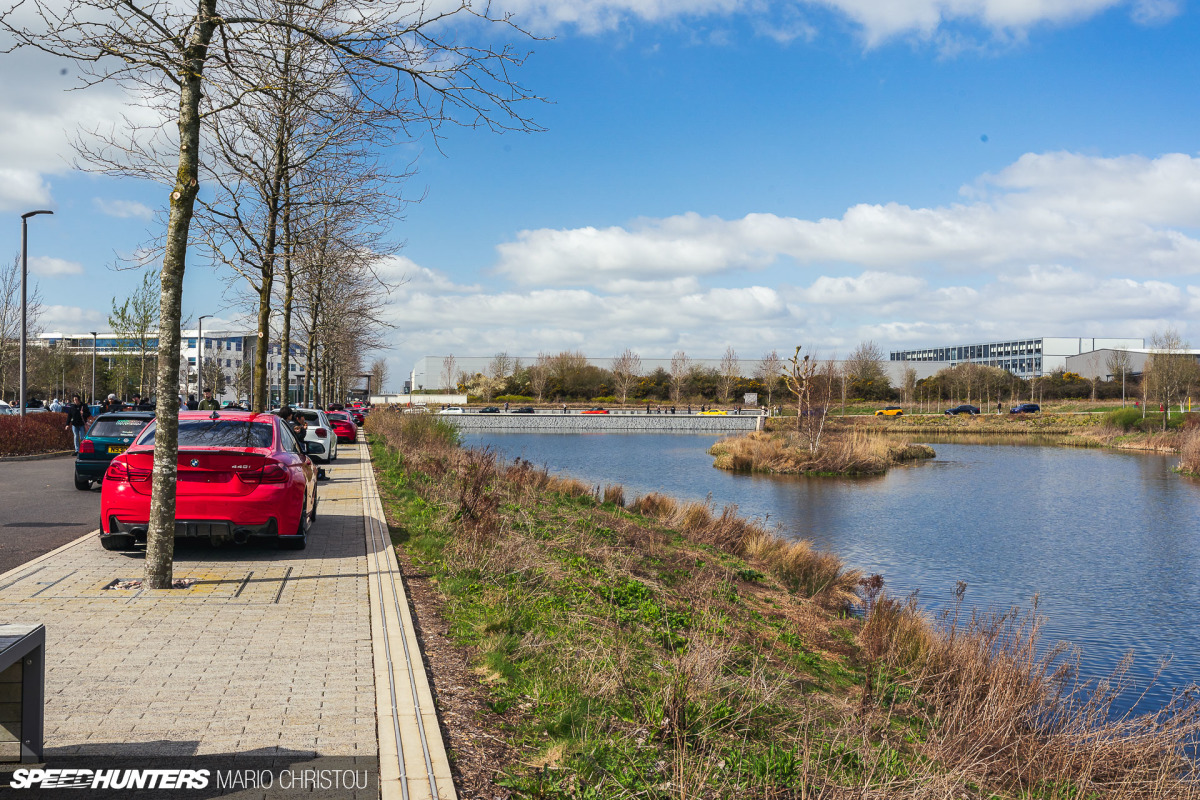 Tucked at the Museum is held at the British Motor Museum in Gaydon, just behind the Jaguar Land Rover (now JLR) headquarters in Warwick. A far cry from the hotel carpark I visited three years ago, I was excited to see what TATM 2023 had to offer.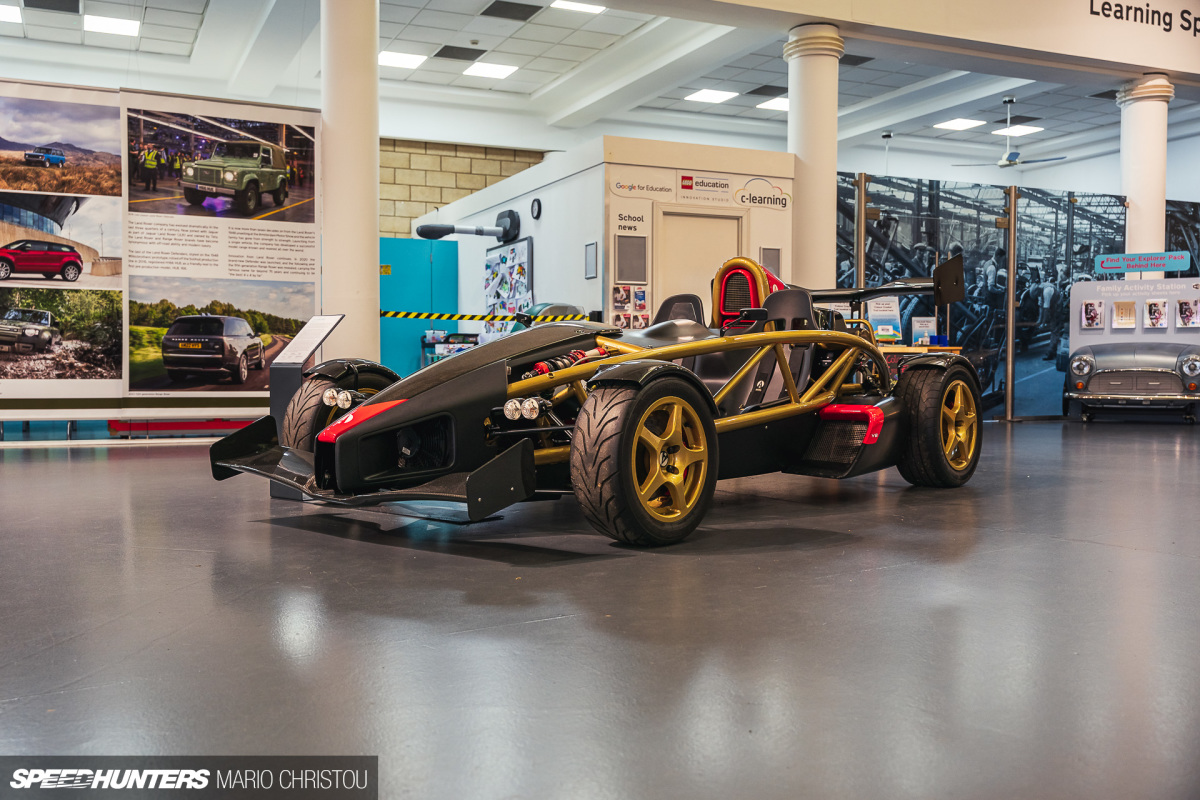 First, the museum itself, where a V8-powered Ariel Atom greets you on entry. A very strong start.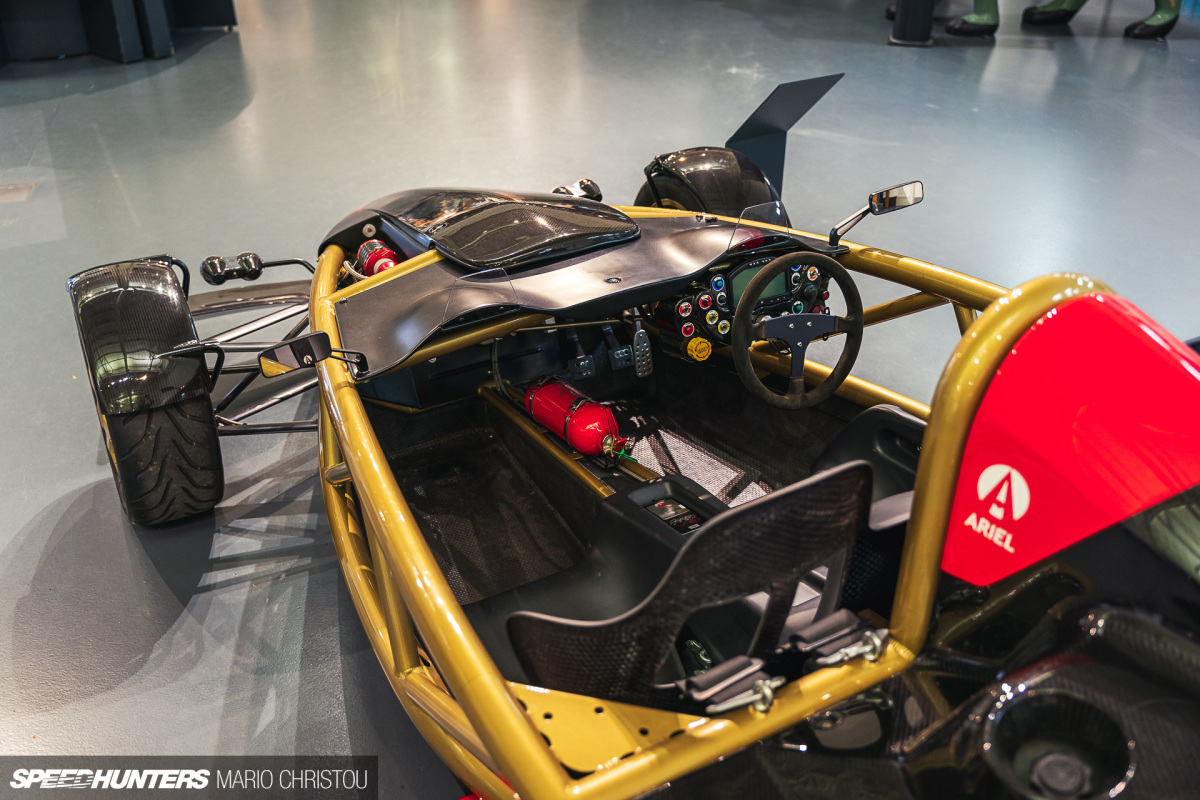 The Atom V8 is one of the ultimate automotive examples of the 'because we can' mantra. There is no sane reason for dropping a 500hp, 10,600rpm, flat-plane crank V8 into a semi-slicked shopping trolley. There doesn't have to be either, it's glorious.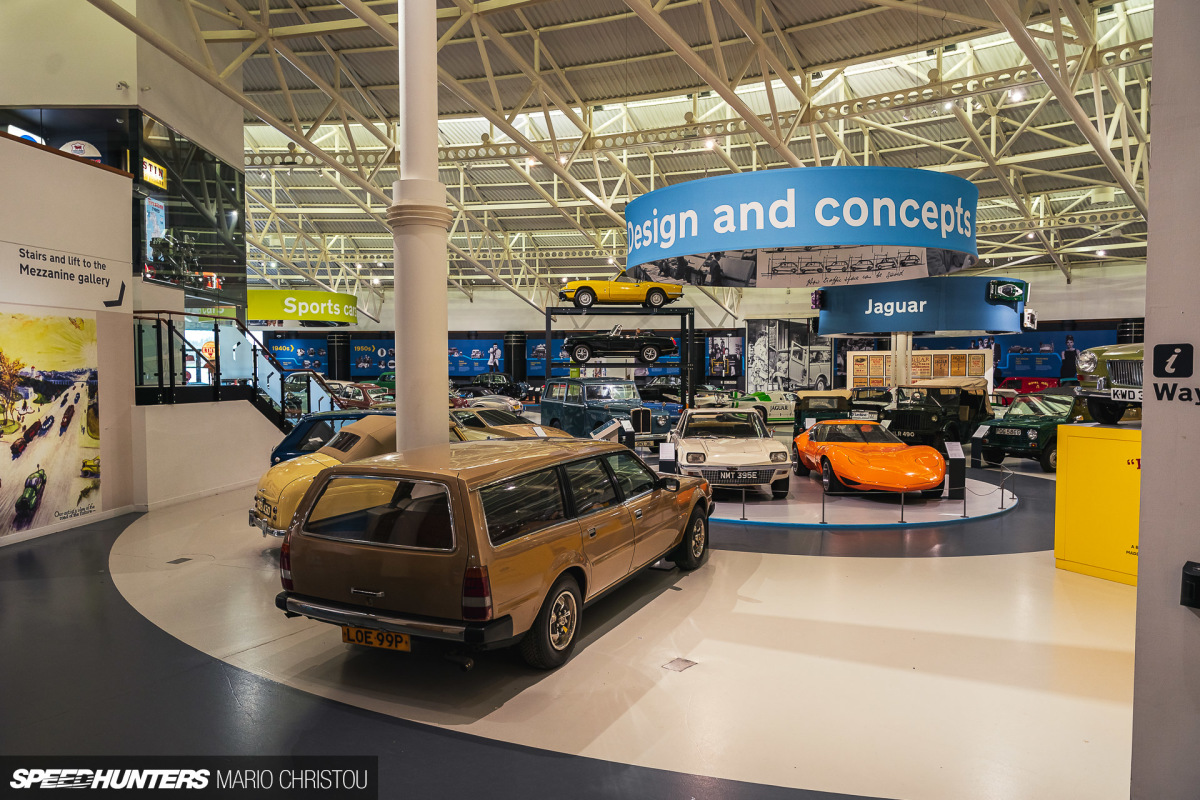 Just around the corner is the main exhibition hall, featuring a mix of British classics as well as some oddball creations and one-off prototypes.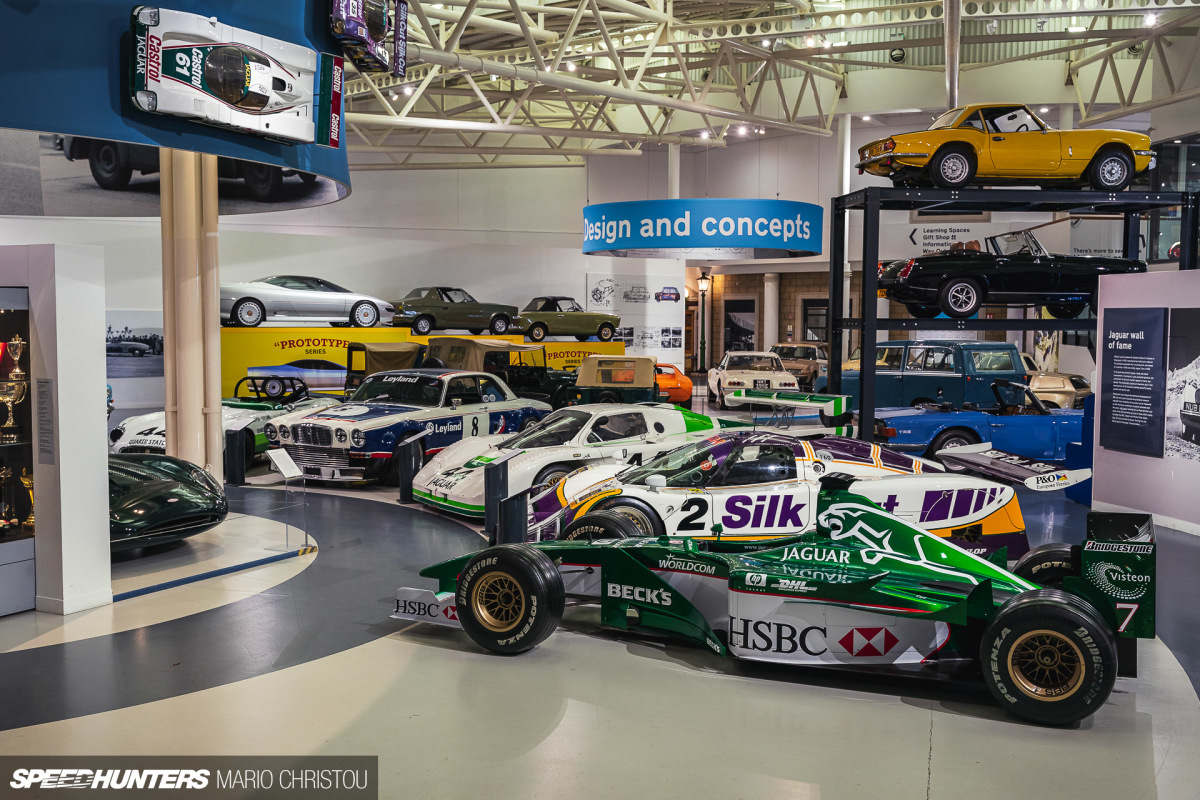 Be still my beating heart, a collection of heritage Jaguar race cars, lined up in one place.
As much as I'm a Beemer man I'm bewitched by Jaguar racers of old, so to see a selection ranging from the '70s to the early-2000s under one roof is mind-blowing.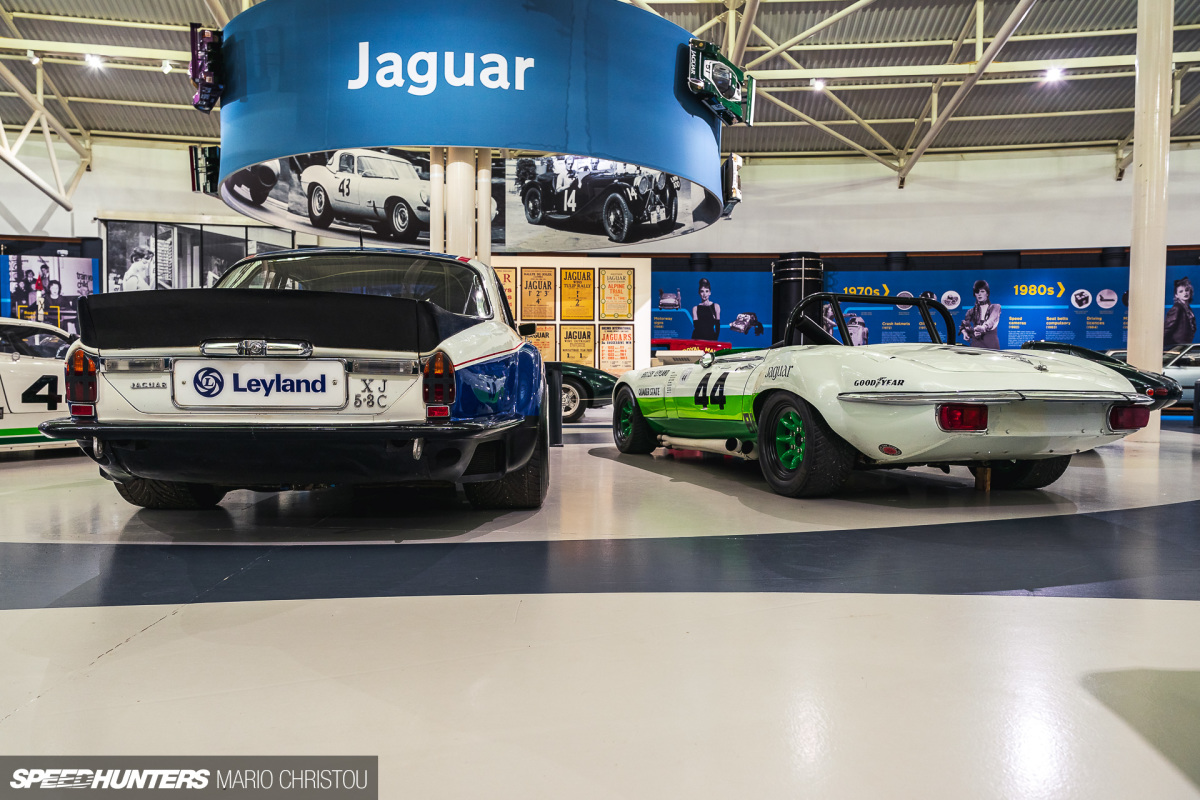 The one-two punch of a Broadspeed Group 2 XJC 12 and IMSA Group 44 E-Type V12 left me floored.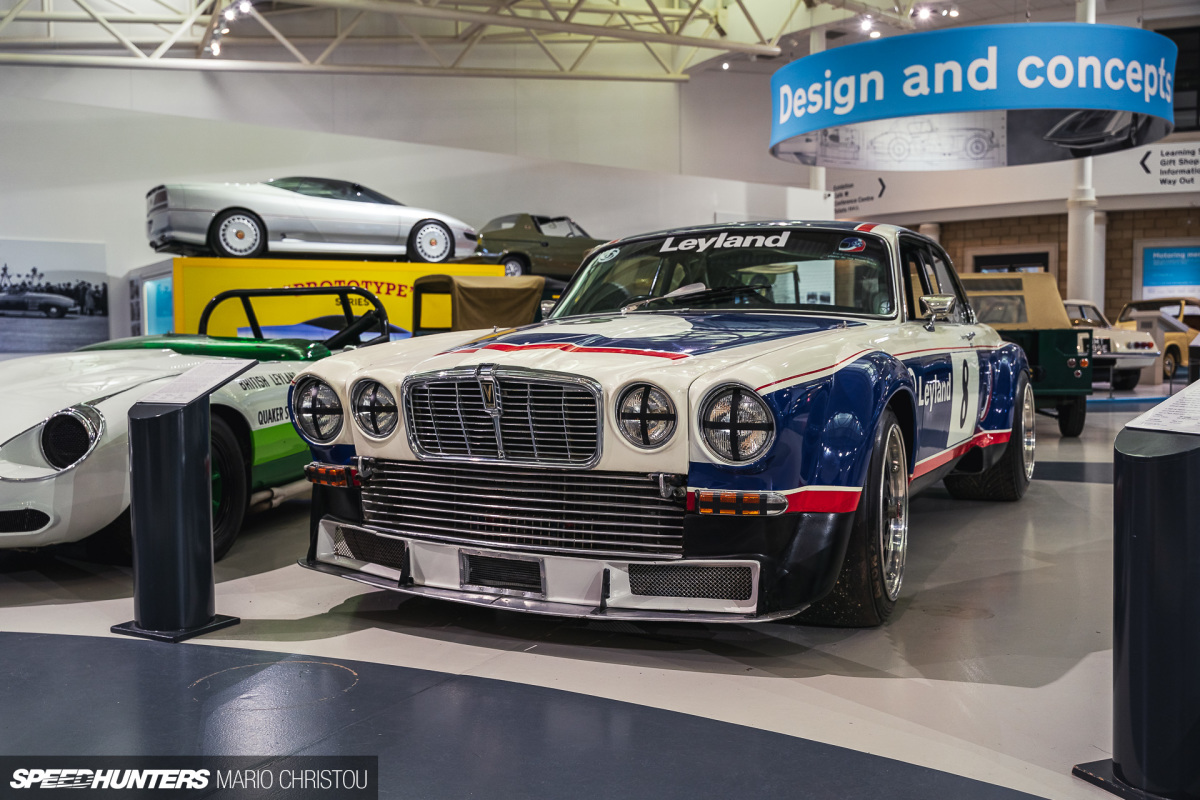 Historic footage of XJC 12s in battle against BMW 3.0 CSLs is burnt into my memory, and the sound of the V12 engines thundering around the track is simply phenomenal.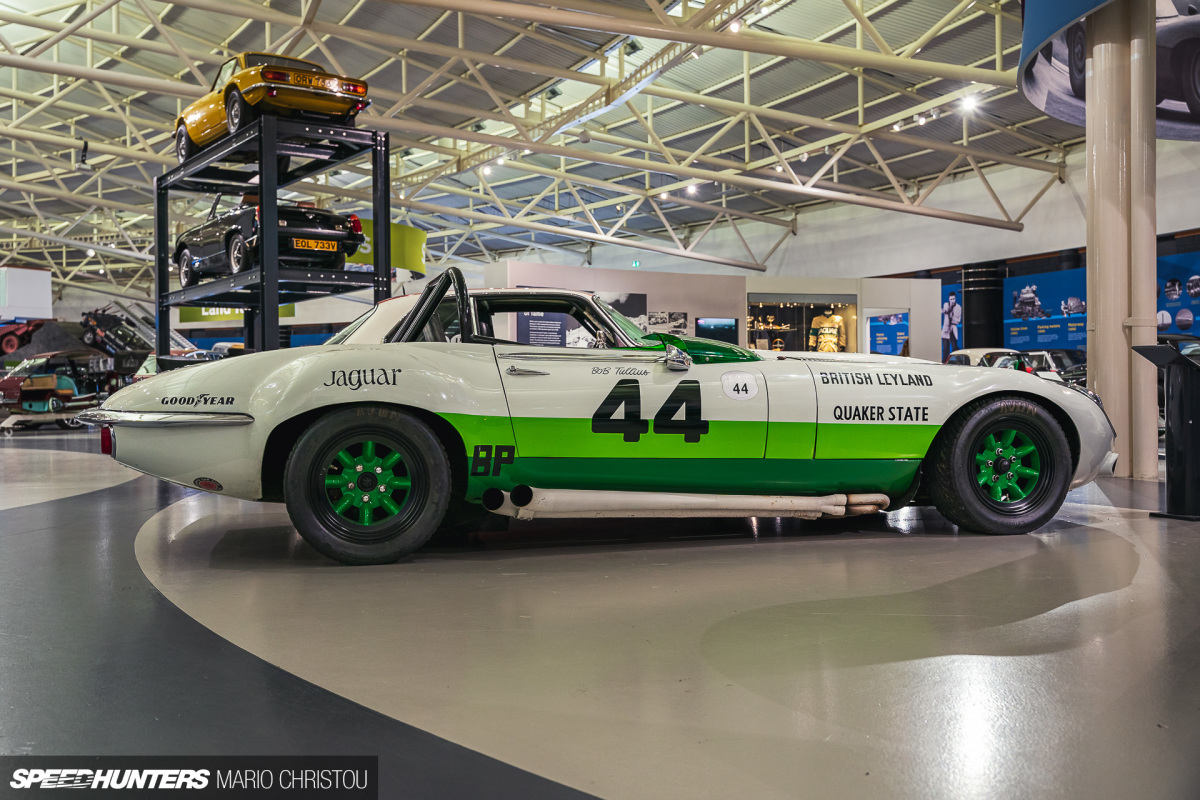 The IMSA E-Type racer is a different beast in appearance. The arches are also pumped up, but whereas the XJC is brutish with its bluff nose and tall glasshouse, the E-Type is slippery and sleek with only the roll hoop and a shallow wind deflector protruding from the belt line.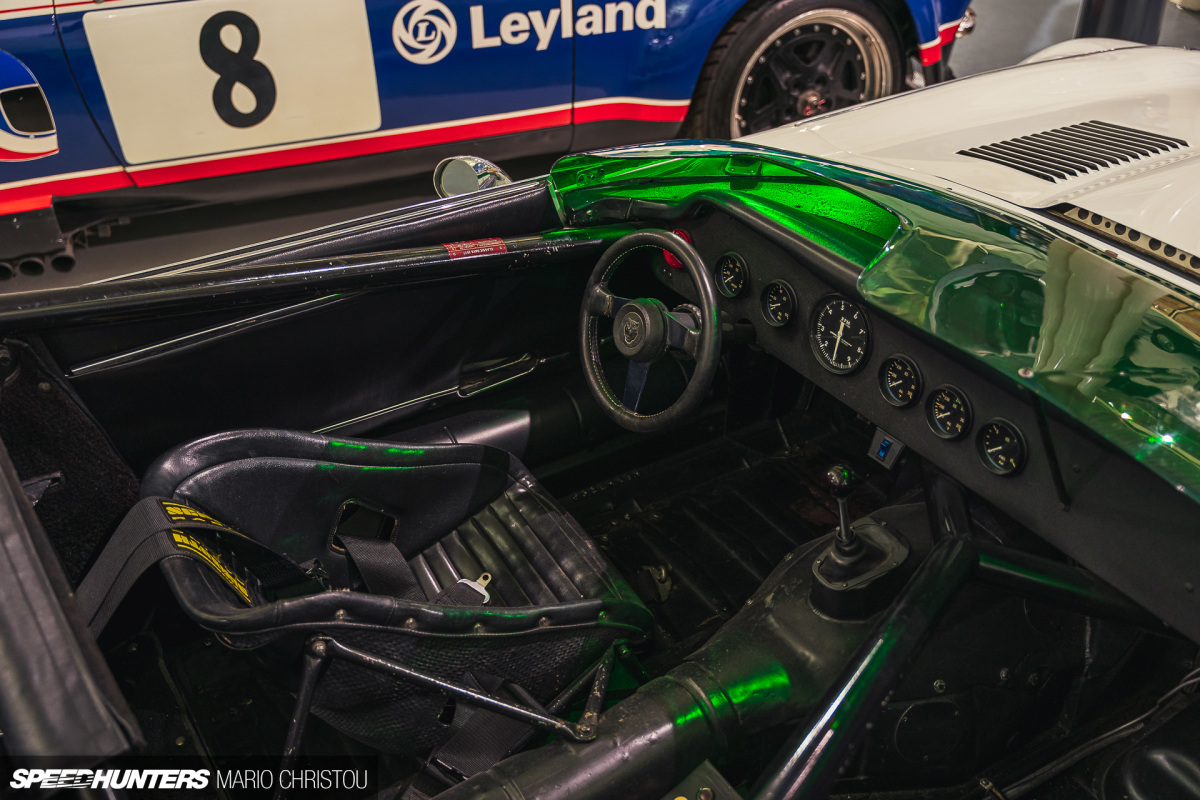 Both interiors can be described as functional…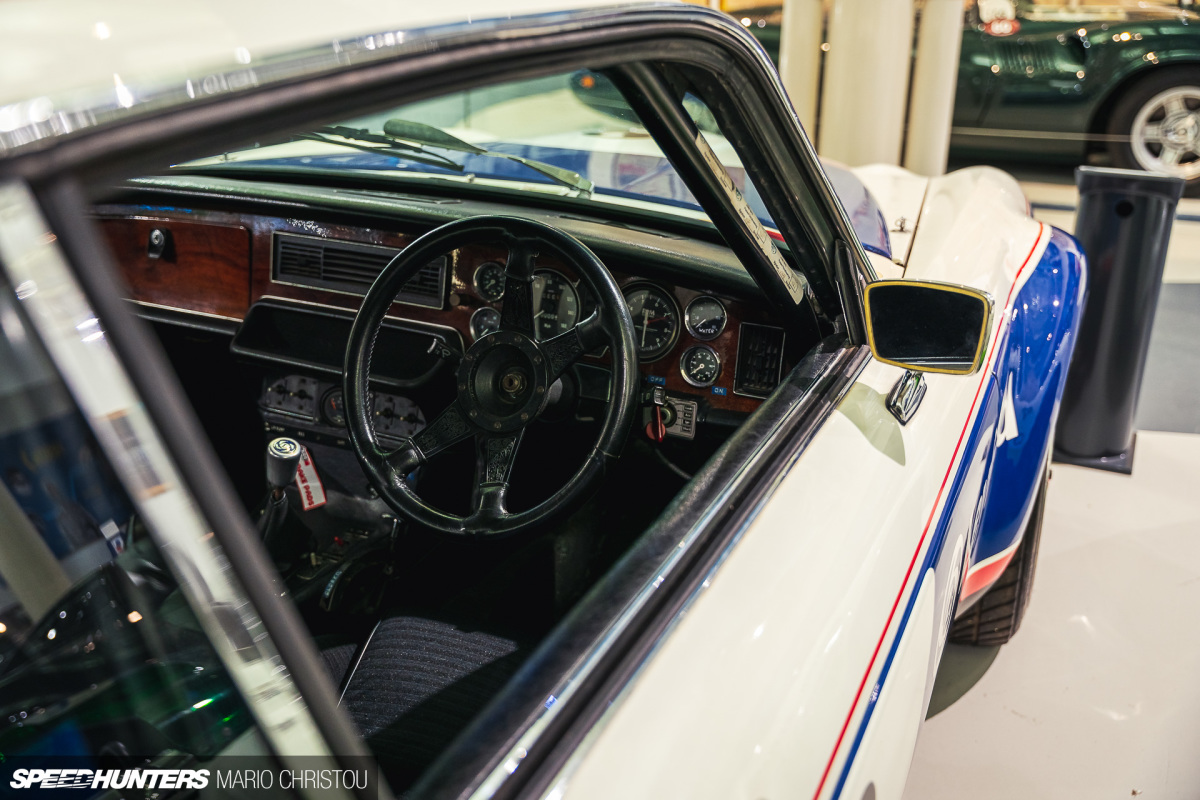 …Yet the XJC 12 retains a wood veneer dashboard. We mustn't forget that this is a Jaaaag my dear reader, a luxurious GT car. Anything less than wood would be improper.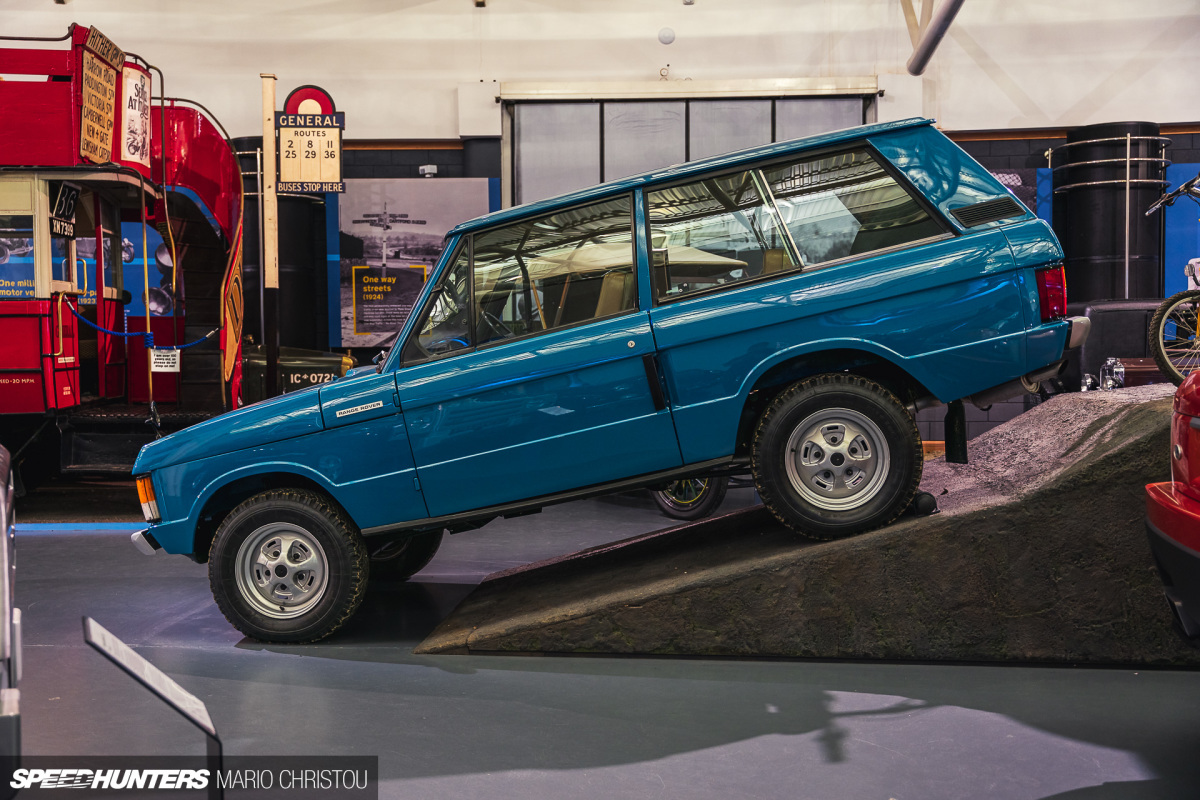 If the road less travelled is more your bag, don't worry. The museum has you covered with a display dedicated to Land Rover's exemplary models. Whether you're a fan of a pristine Range Rover…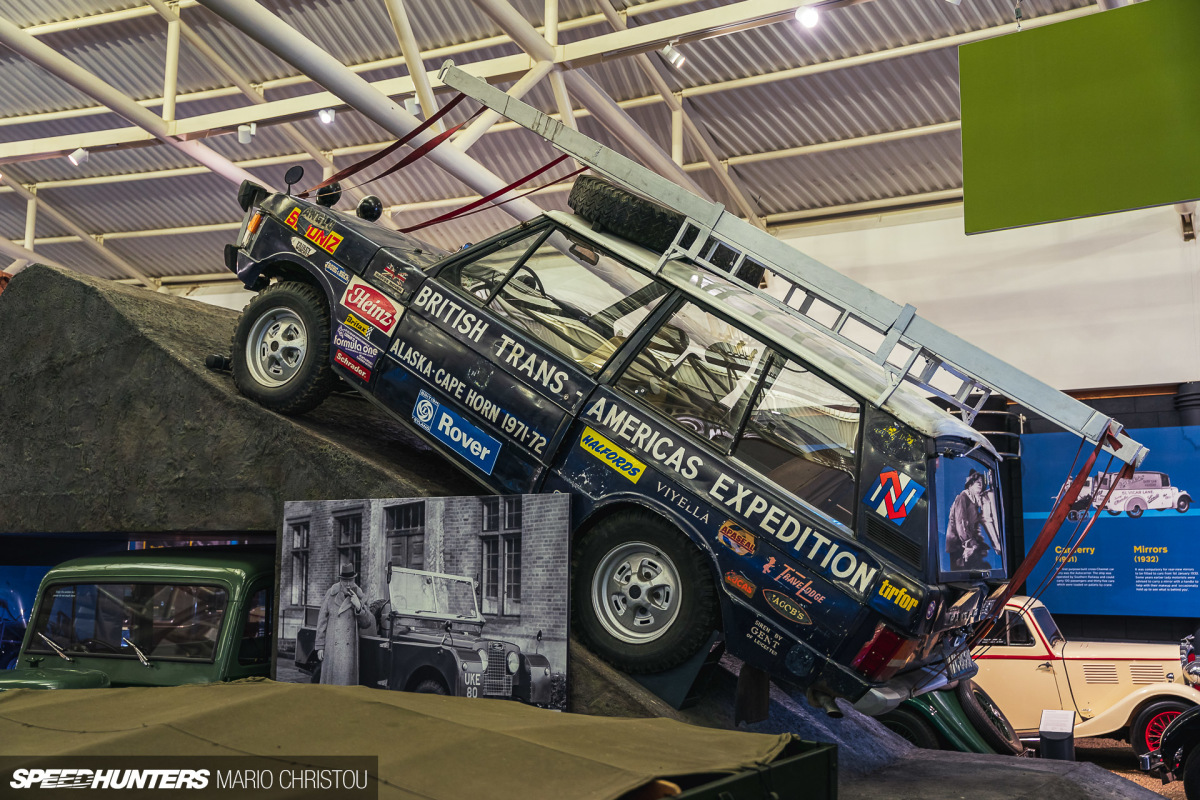 …Or one that's seen a little more action, there's plenty to choose from.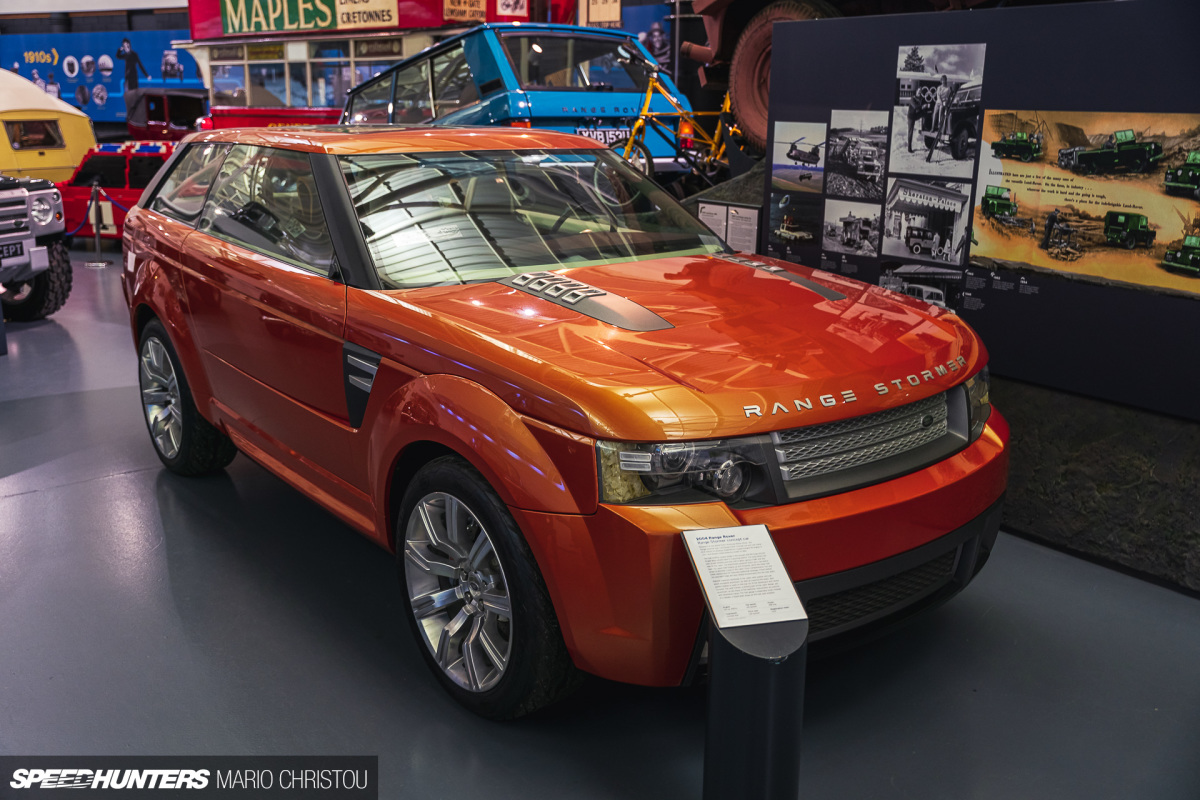 Being a child of the '90s, I have fond memories of magazine articles and TV shows about Land Rover's introduction of the Range Rover Sport. Building on the hype of the 'sporty' Range Rover, the Range Stormer took the idea one step further. Its V8 engine, scissor doors, volcanic orange paint and 'crushed ice' taillights seared this fireball into a young Mario's mind.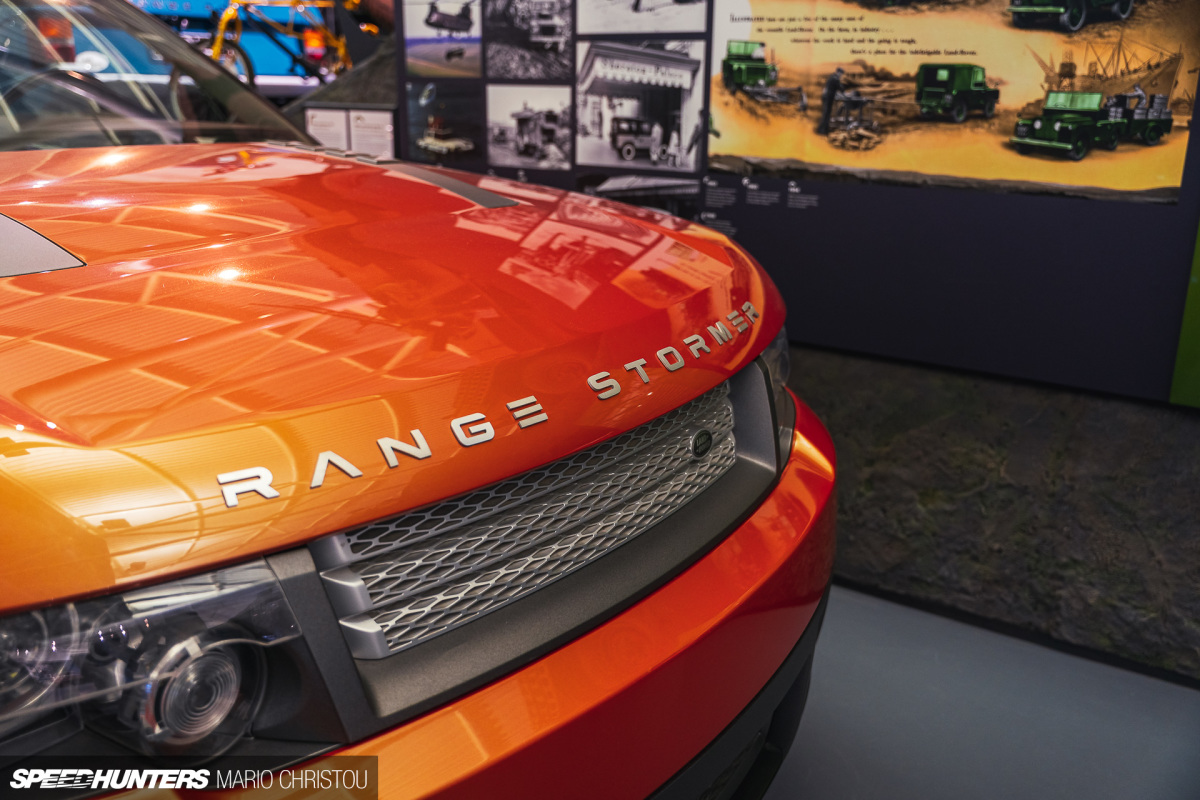 The Range Stormer is my guilty pleasure when it comes to concept cars, and I have no shame in admitting it.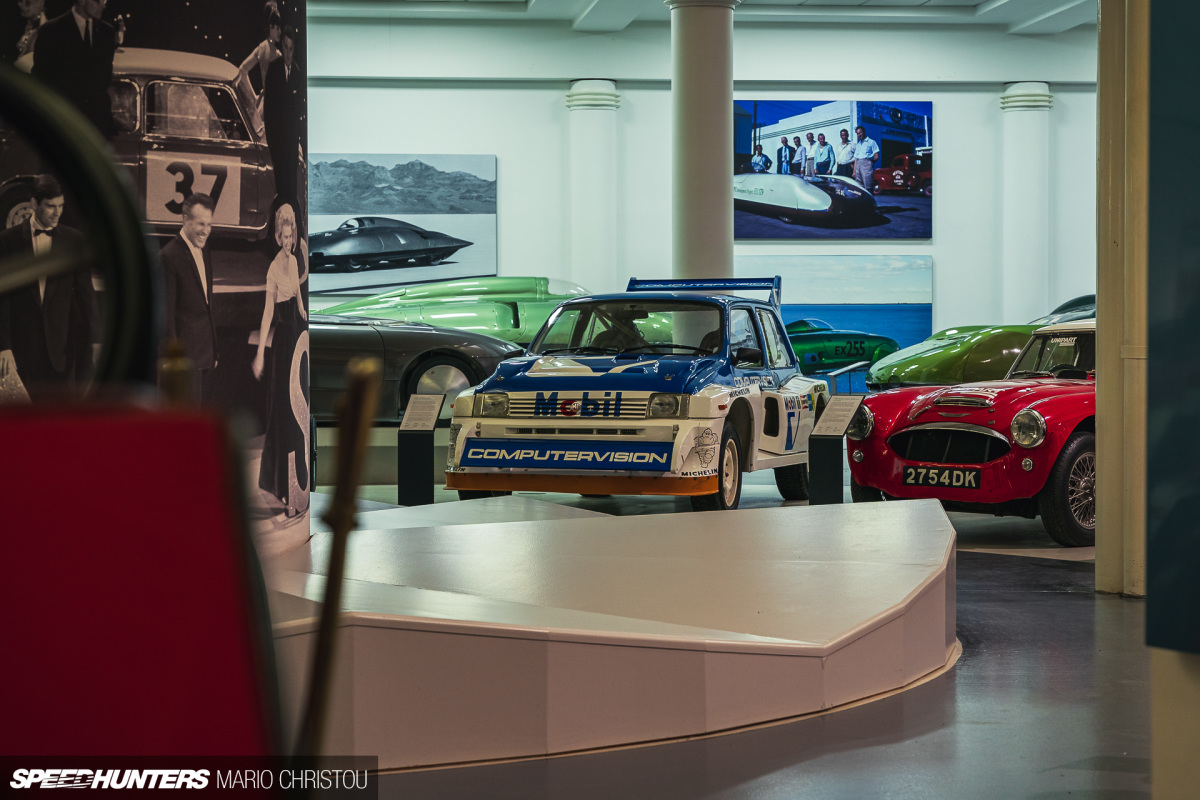 'But Mario, I want both a ballistic Jaguar powerplant and the go-anywhere ability of a Range Rover in one car.'
You really want your cake and to eat it, huh? Step this way…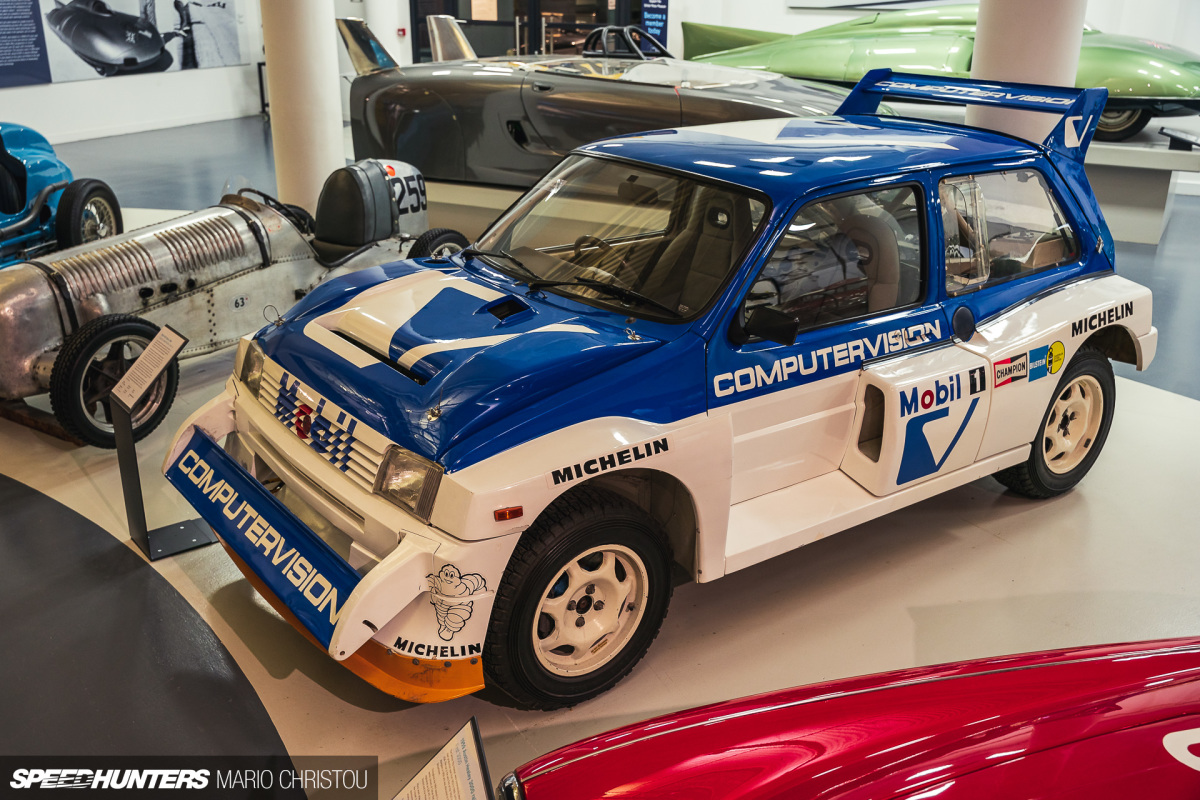 May I present you with this Group B pocket-rocket, the MG Metro 6R4. Jaguar XJ220 twin-turbo V6 in the middle, four-wheel drive and enough suspension travel to clear a lot of ground, this certainly fits the brief. Was the 6R4 particularly successful at rallying? No, not really. Is it particularly attractive? Not in my eyes. But is it cool? Yes, very much so.
With my museum tour completed, it was on to Tucked itself…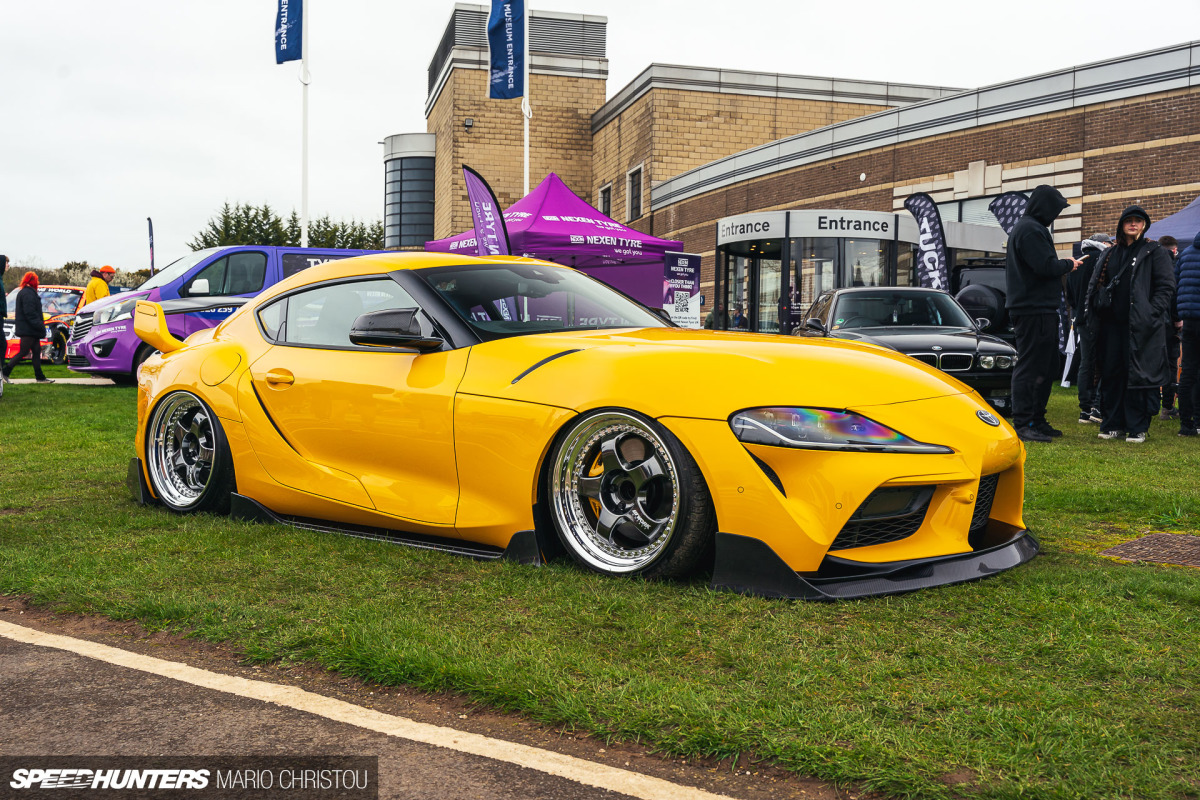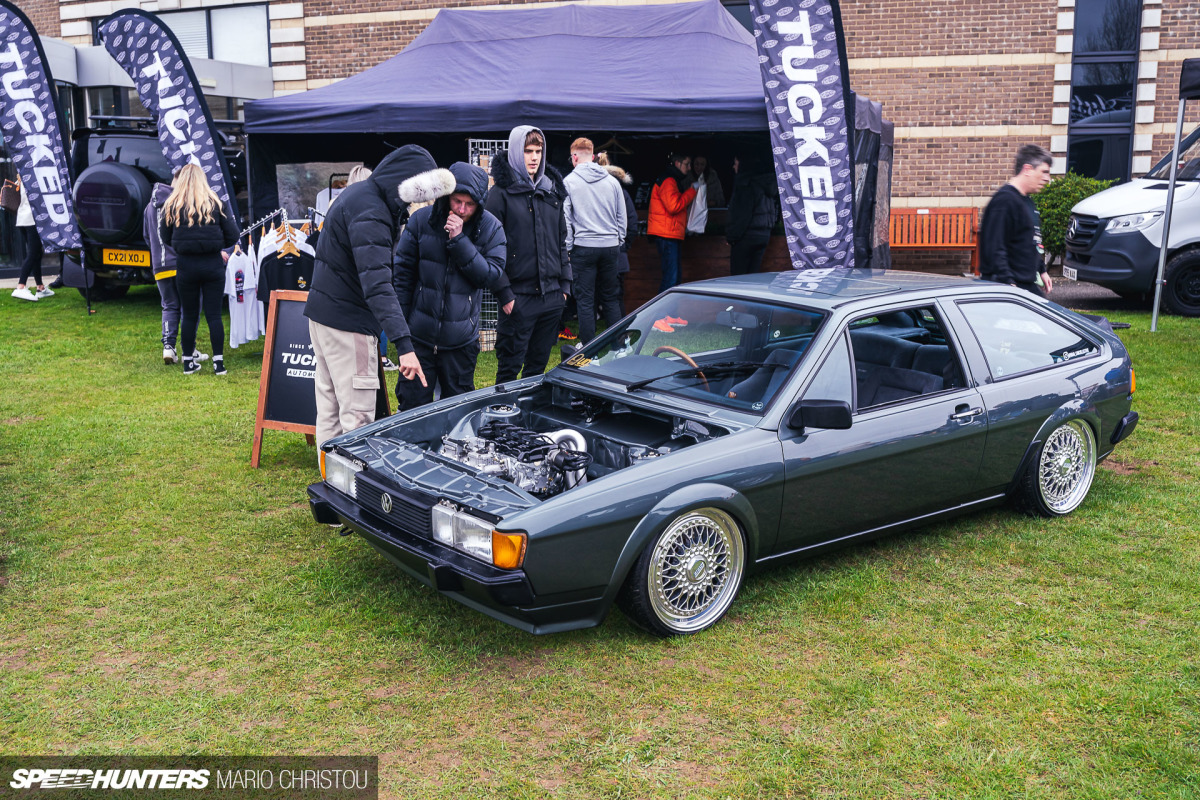 What I've always enjoyed about Tucked events is the breadth of cars on display. Take their own stand, for example. An Air Lift Performance-equipped A90 Toyota Supra with lashings of carbon fibre and Work Meister wheels parked next to one of the cleanest VW Sciroccos I've ever seen.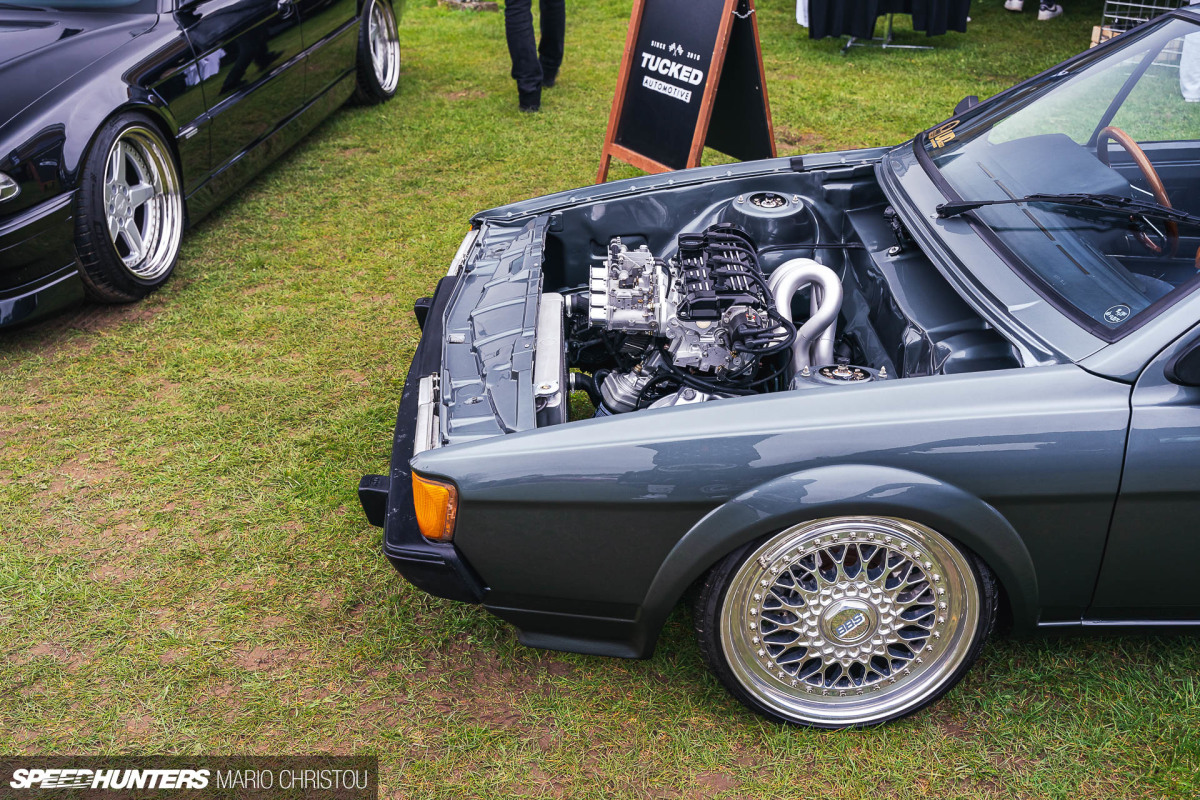 Brad Pajak's Scirocco is so clean in fact that it deserves its own spotlight, and that'll be coming to you soon.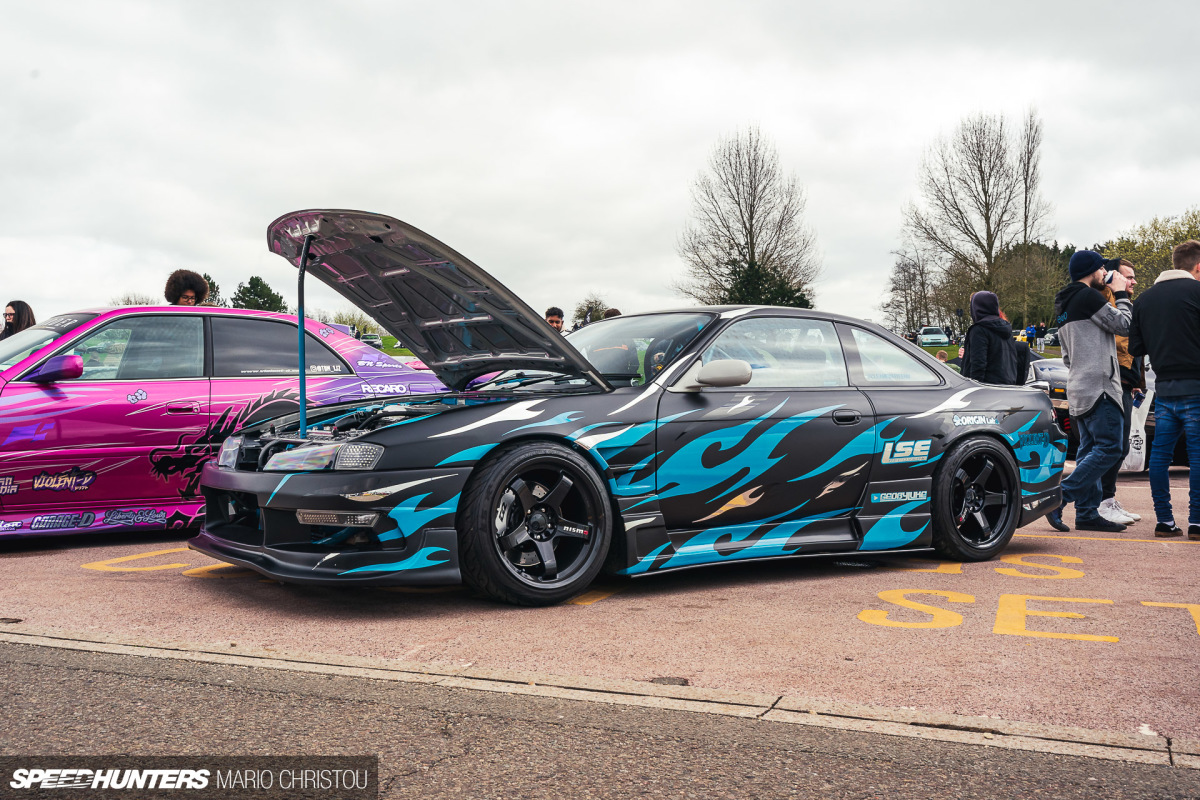 This S14 Nissan 200SX certainly changed the tone up, and it's a good example of a car changing hands in the scene and evolving in style and taste. In previous ownership, this was a very low, Nardo Grey-painted S14 on a set of wide split rims. Now it's been raised up, wearing a livery that pays homage to period-correct drift cars, and is fitted with a set of Nismo LMGT4 wheels shod in semi-slicks.
I saw this Nissan driving locally to me in London a few days before TATM 2023, and I heard it nearly bashing the limiter, out of my line of sight. It seems as though the current owner is really making use of that large Garrett turbocharger.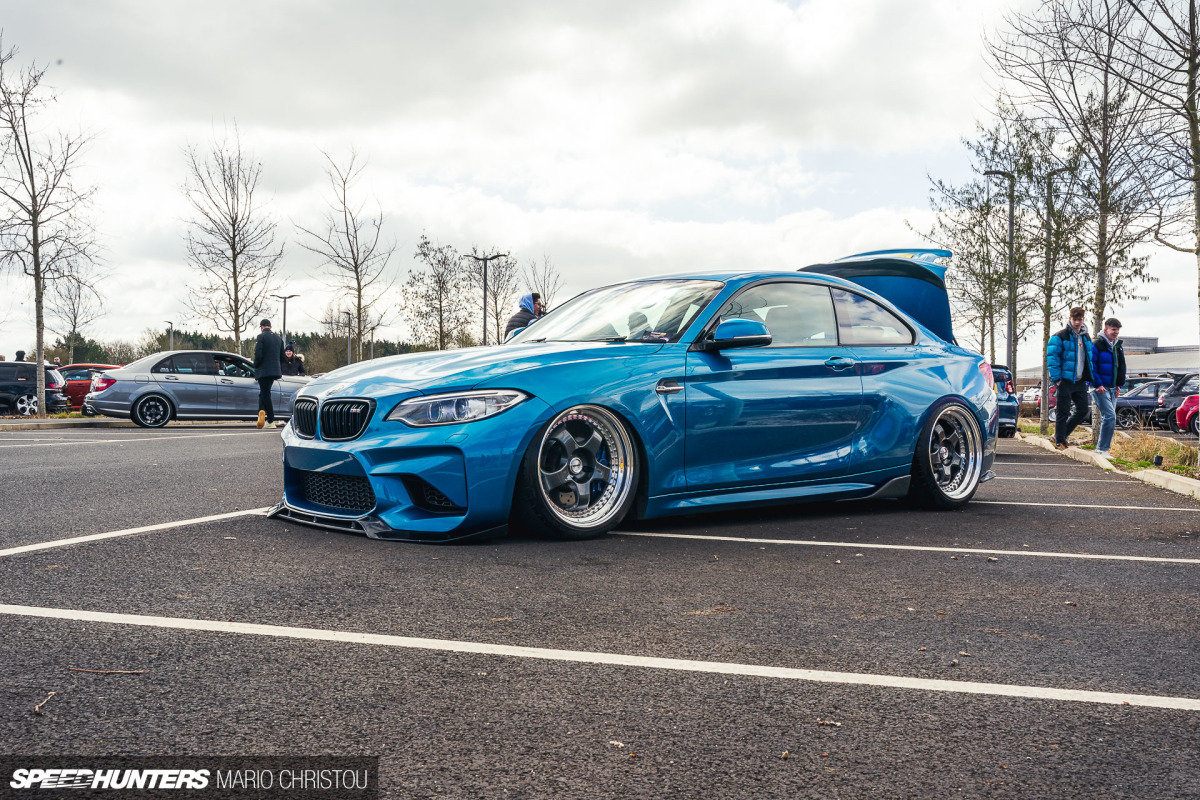 New BMWs are visually challenging vehicles, having cast aside generations of design language in favour of simply shocking buyers into dealerships. The F87 BMW M2 is, to me, one of the last truly handsome cars to come from the Bavarian marque.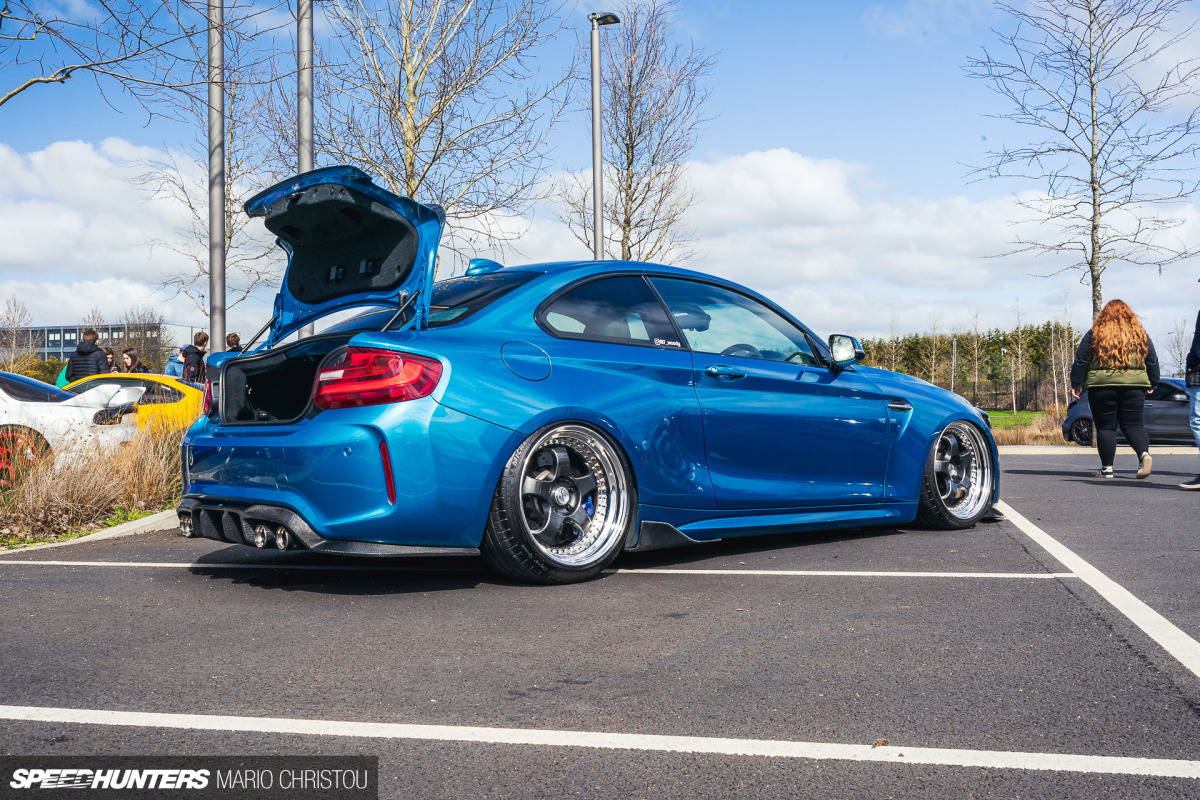 Laid out on Air Lift Performance suspension, the subtle lip kit and Work Meisters tucked under the arches do create one very well-rounded package.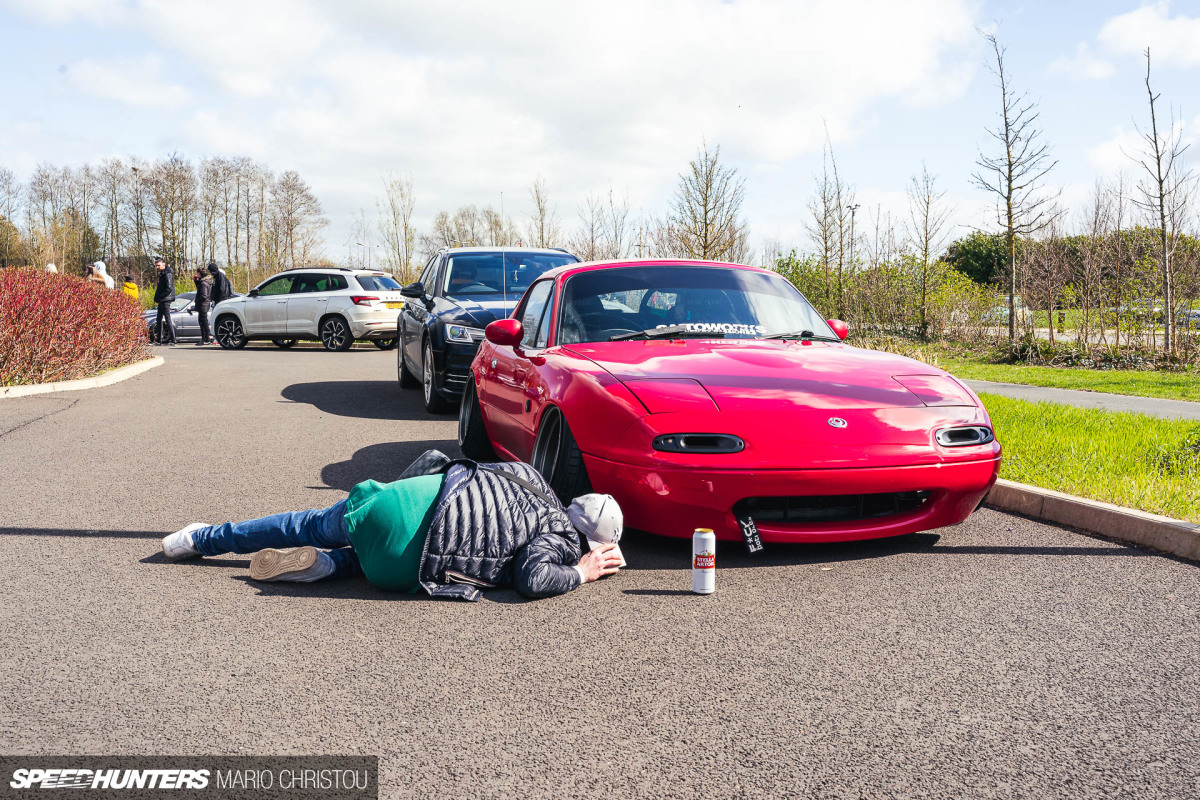 Ahh, the age-old question: 'Is it bagged or static?' 
A strong turnout of Japanese cars is always nice to see, especially when they're JDM-only examples. We really do love a quirky or rare car over here in the UK, whether it's from the Far East or from across the Atlantic Ocean.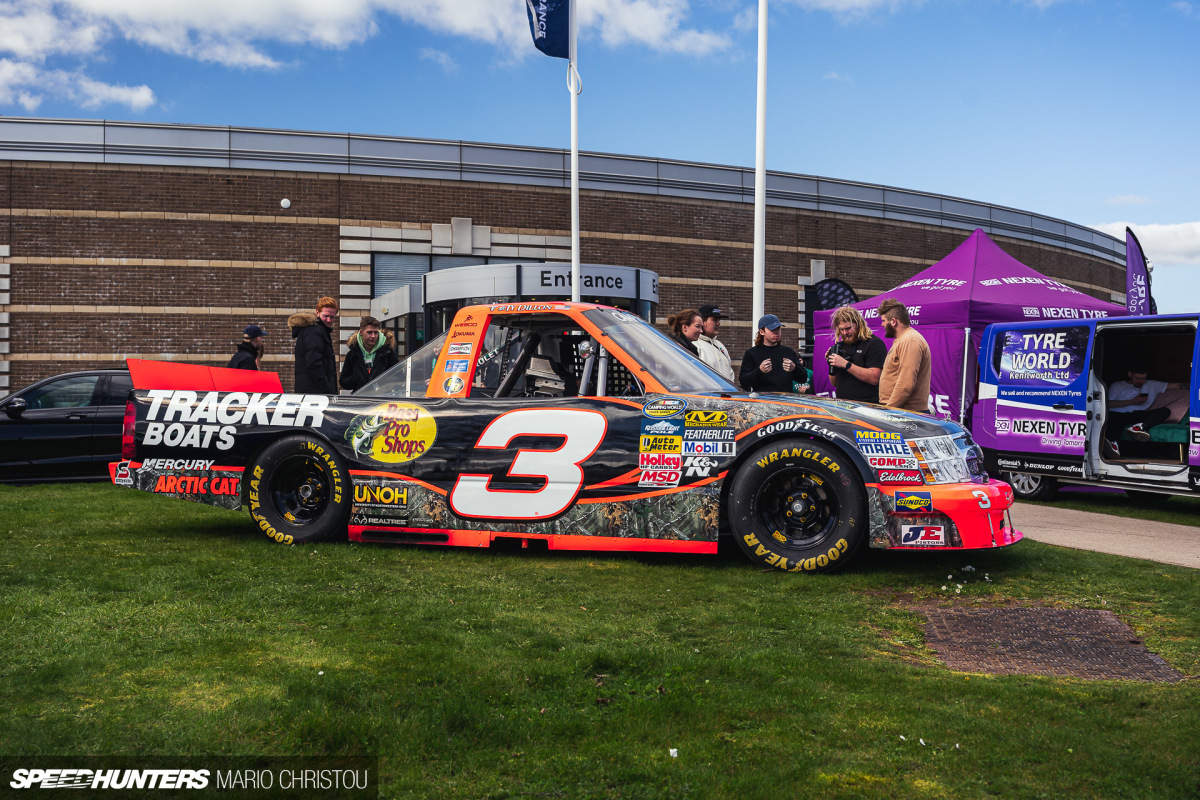 I certainly wasn't expecting to see an ex-race NASCAR Truck Series Chevrolet Silverado outside the museum entrance though. I'm convinced that no matter where your 'main' interest in cars lie, be it German, Japanese or Italian supercars, everybody has a soft spot for a ridiculously big V8 muscle car.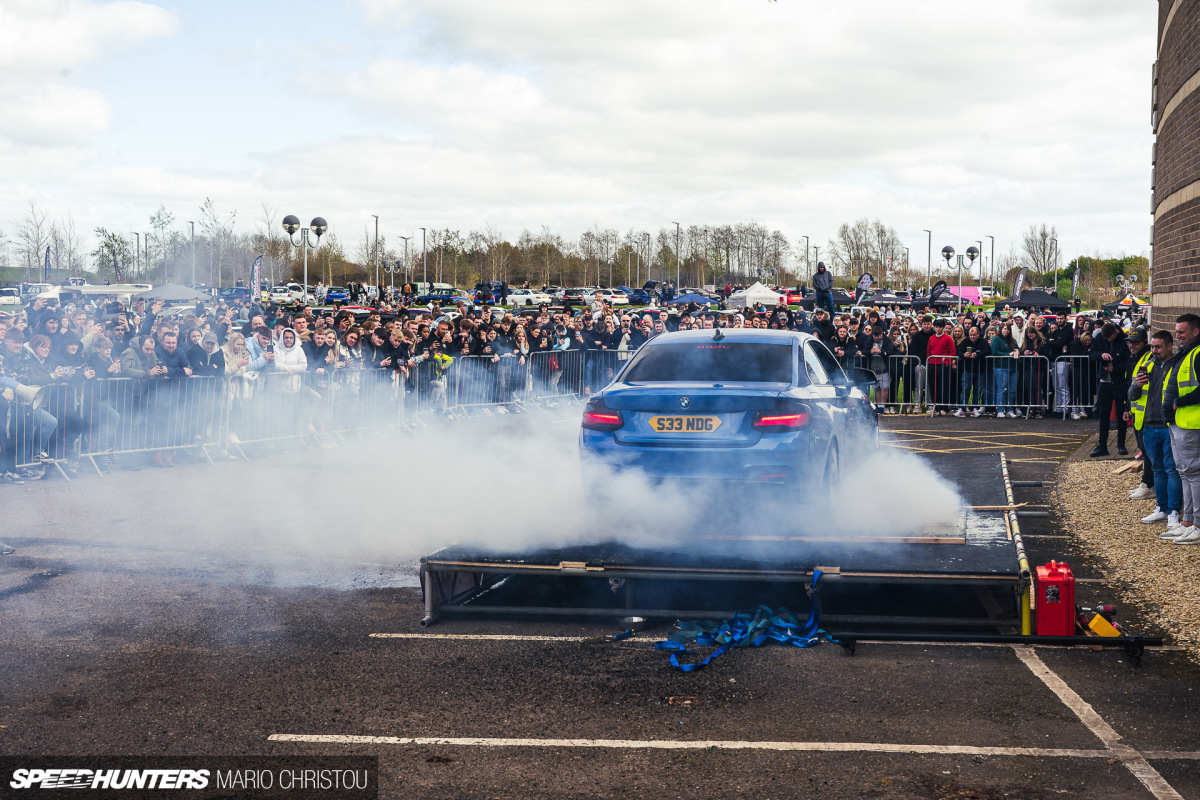 This year's edition of Tucked at the Museum featured a burnout competition in a cordoned-off section of the venue, with pre-selected applicants competing to see who could make the most smoke.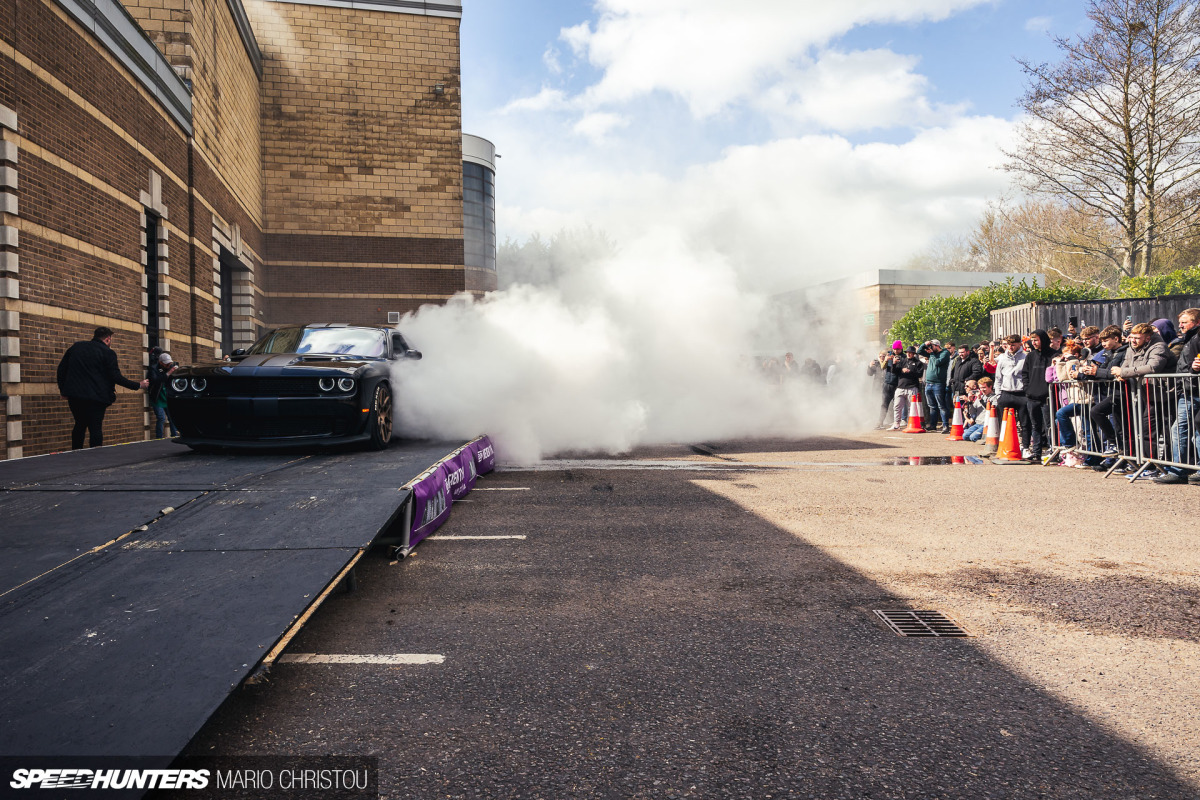 The BMW M235i made a valiant effort, but I think the Dodge Challenger took the prize on this day.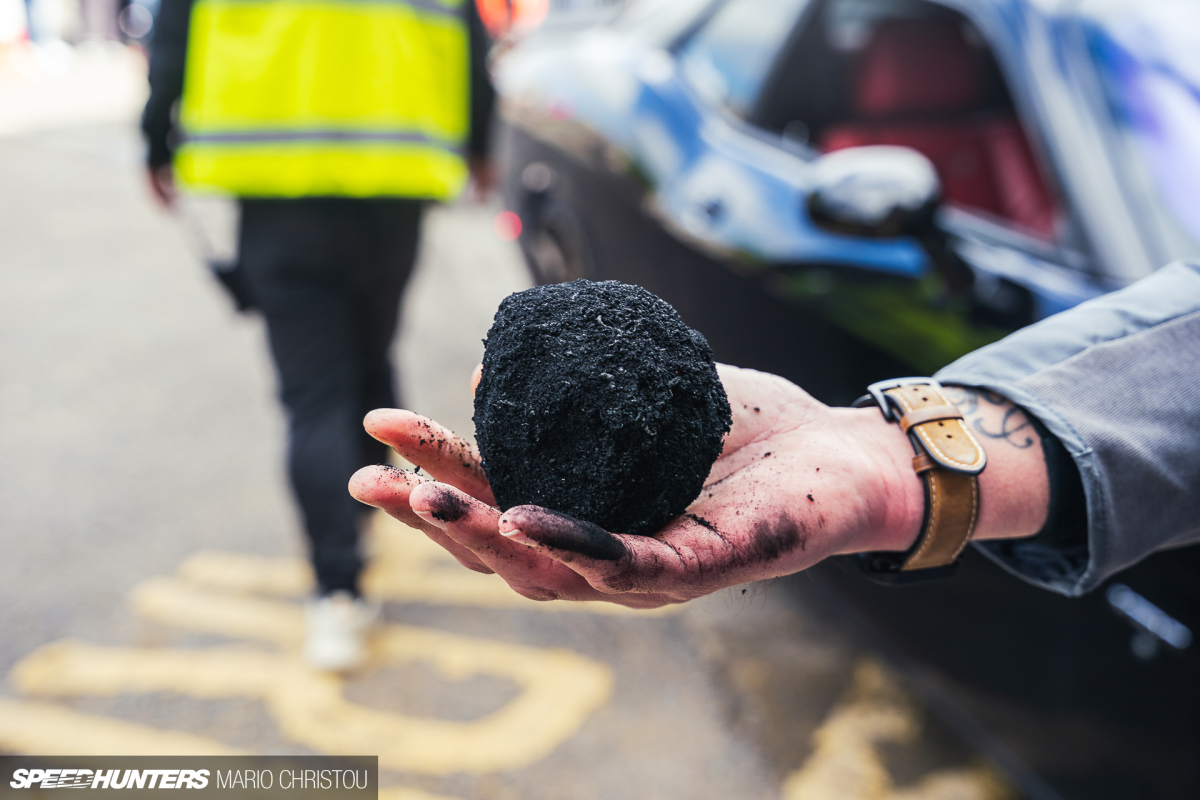 The owner was certainly committed, and his friend made a nice little souvenir to remember the day by after he was done.
Alongside the burnouts, there was live music on stage, historic race footage in the museum cinema, and a rolling road – plenty of entertainment for the spectators alongside the show cars themselves.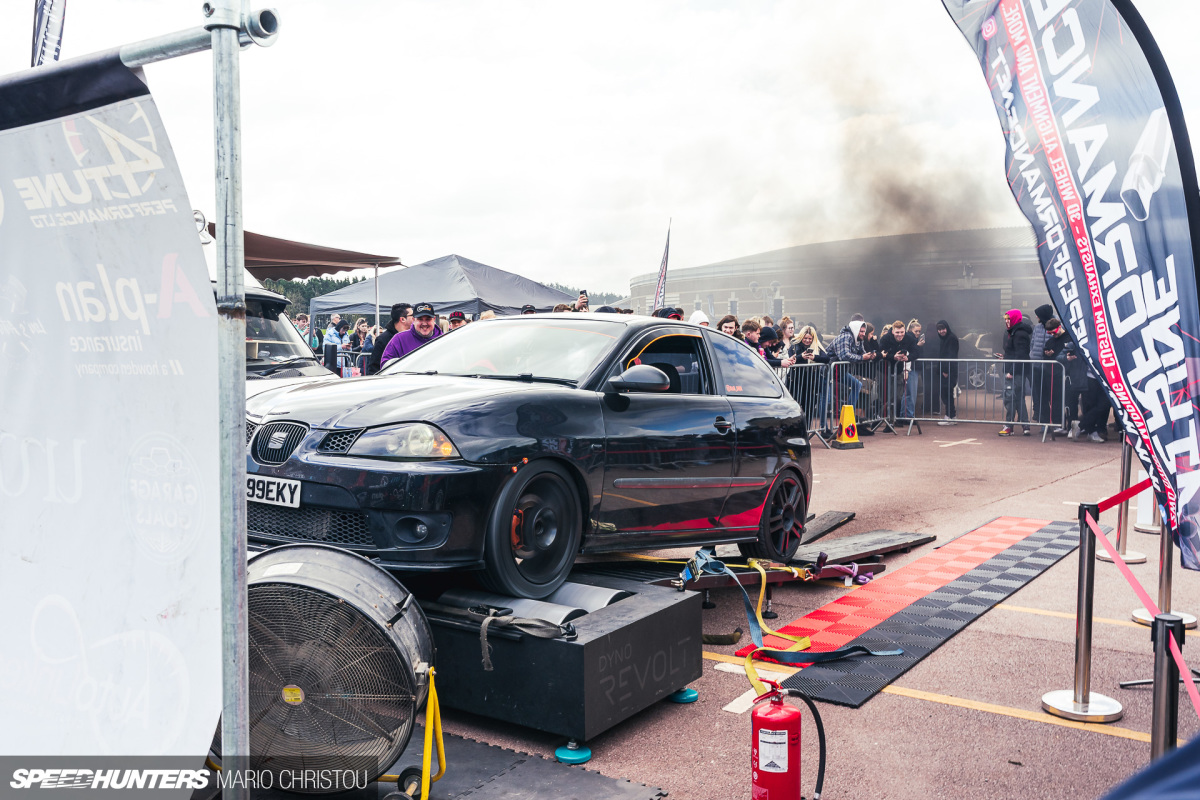 Diversity is key to a good, well-rounded event, and it's nice to see Lee and the Tucked team putting in the effort to maintain the casual, chilled-out vibe which was so appealing with their smaller shows and events over the years.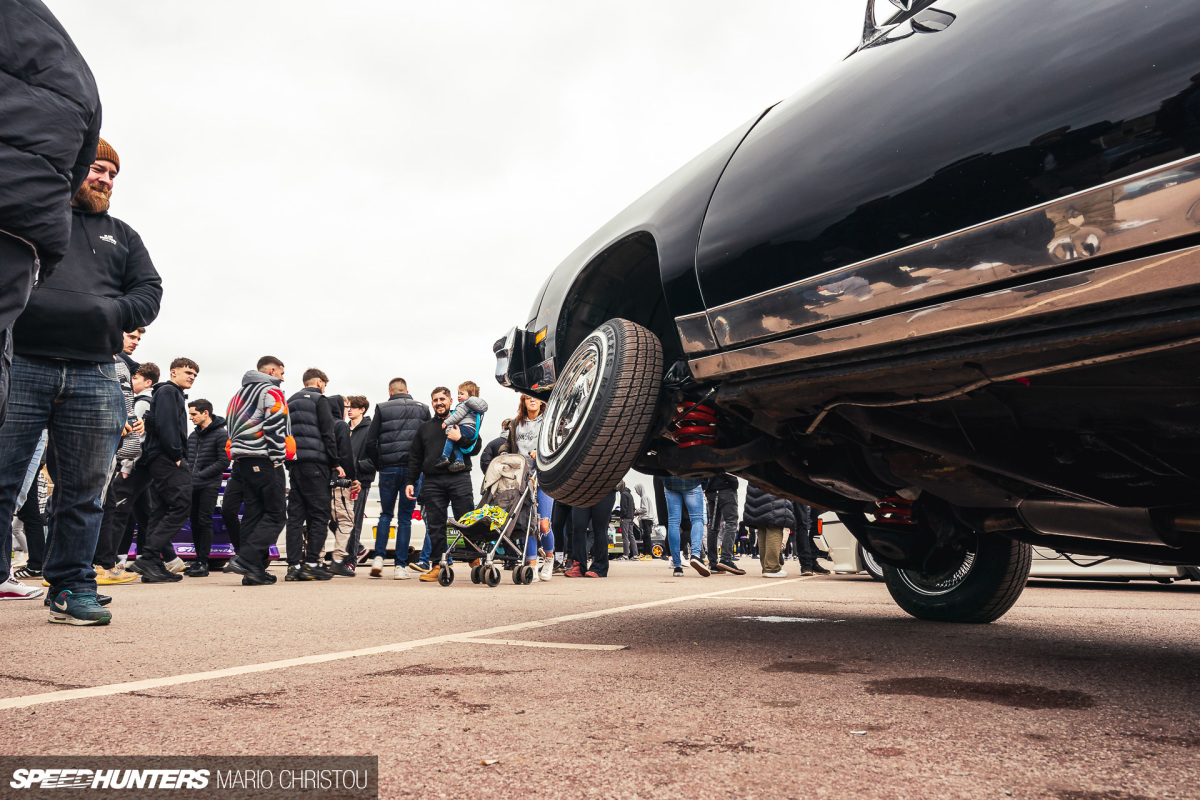 The choice of venue for TATM 2023 was a great one, with the displays inside making a nice change to the usual modified fare parked in the show itself.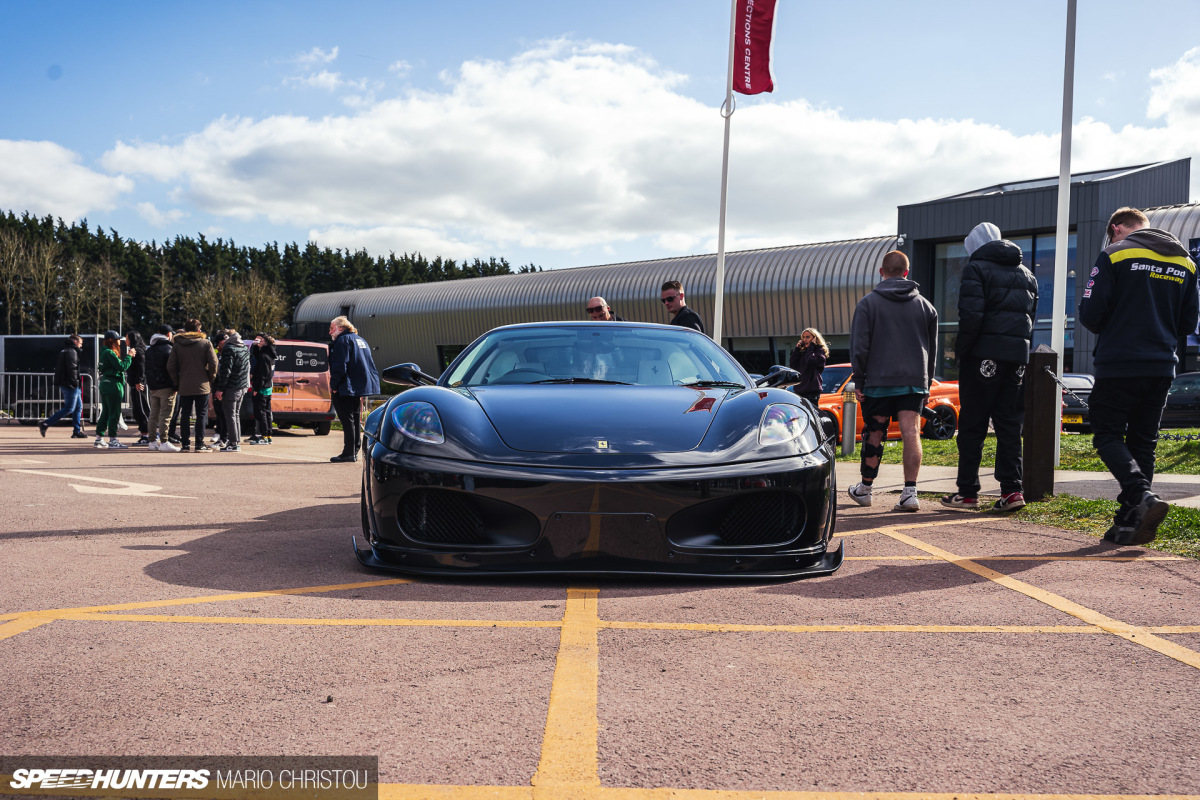 Tucked has grown into a very pleasant show to visit for the day, which is nice to see from its humble beginnings all those years ago.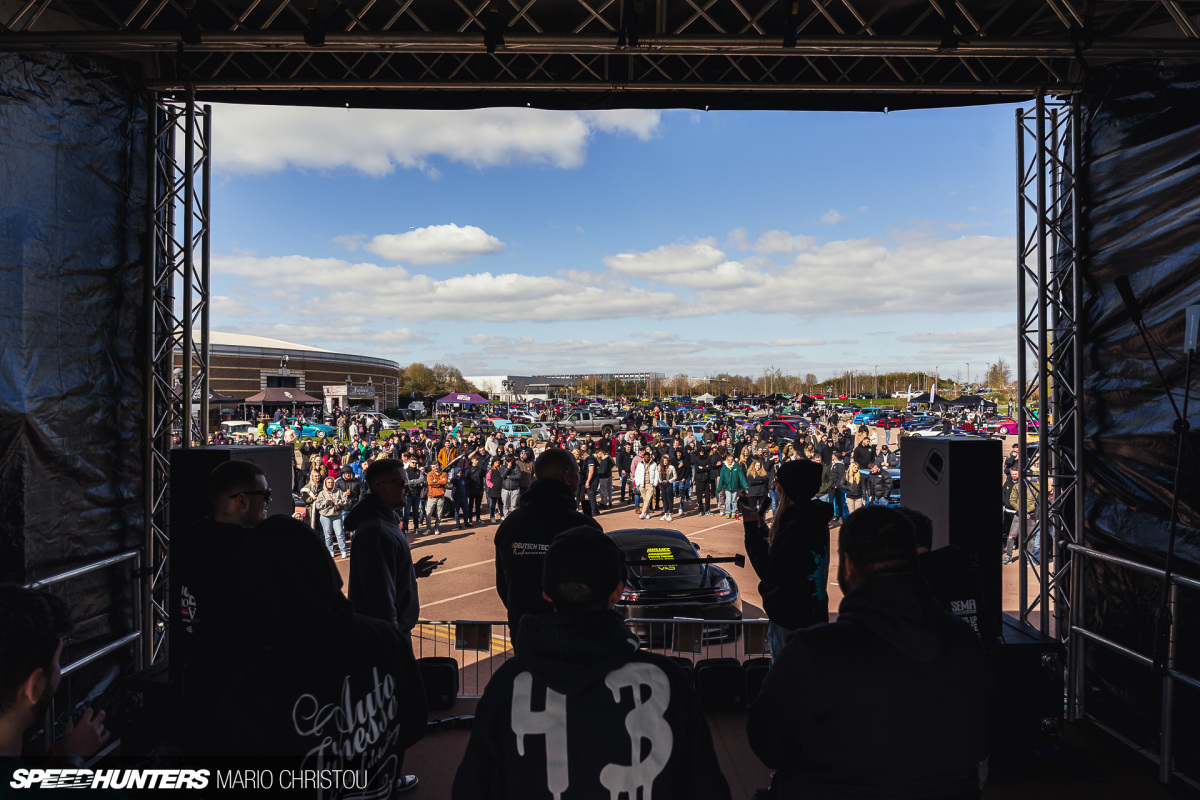 It's hard to put on a good car show these days, but events like Tucked give hope to younger generations of enthusiasts. For as long as we're modifying cars, people with a passion to bring our community together will find ways to do so.
Mario Christou
Instagram: mcwpn