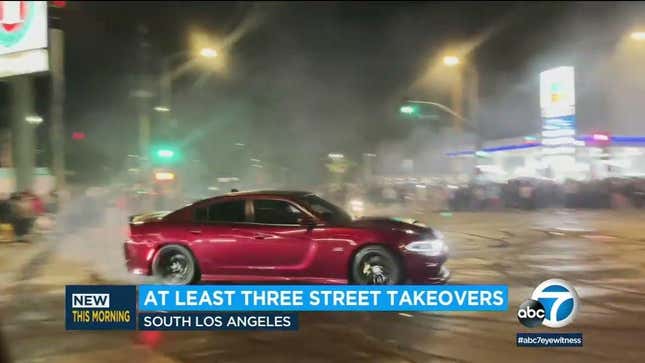 Street takeovers are becoming a dangerous nuisance in cities across the country. And while some have tried their hand at doing what they can to curb takeover activities, they often don't work. But as CBS News reports, one California city is taking efforts to stop them to a whole new level.
Racing Tech 5 | Nascar Garage 56
The Southern California city of Pico Rivera passed a new ordinance that's probably the toughest crackdown on street takeovers yet. Any idiot found doing donuts or blocking any part of the street will have their vehicle permanently seized. Drivers and those in attendance will also be subject to a $2,000 fine, each.
The city isn't stopping there either. City Councilman Gustavo Camacho says officials are waiting on word from California's State Capitol on guidance for enacting more rules. "We've been actually waiting on Sacramento to enact more rules that gives us more tools," said Camacho. "They've been slow in the process so many cities are just taking their own approach," he said.
Camacho says he hopes Pico Rivera's ordinance will be a model for other cities who haven't been as successful at fighting these takeovers. The nearby city of Compton for instance tried installing street dots in city interactions to keep cars from doing donuts or burnouts. It really failed.