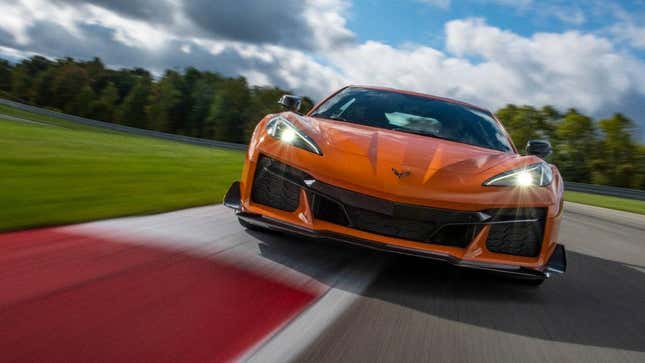 A new report from Road & Track says the folks at the Corvette Bowling Green Assembly plant may have made a little mistake when calibrating the C8's Electronic Suspension Control Modules on a select number of vehicles. General Motors has told the outlet that it has issued a service update to its dealers about the problem, but it has stayed quiet on just how many vehicles are impacted.
Racing Tech 5 | Nascar Garage 56
Dealers are reportedly being asked to correct the issue on all 2023 model-year Corvettes in their current inventory. They're also being asked to fix any customer cars that come through the service department for unrelated reasons.
According to R&T, the fix is fairly straightforward. GM techs will reportedly just recalibrate the C8's Electronic Suspension Control Modules with the correct programming. In fact, no physical parts need to be swapped, and the entire inspection process will take just 12 minutes to finish. After that, they'll need another 18 minutes (the horror!) to install the correct programming. As you may have imagined, this is all warranty work, so owners aren't going to have to pay a dime to get their Corvette fixed.
The outlet says it isn't immediately clear if the automaker will choose to reach out to owners to get the fix done.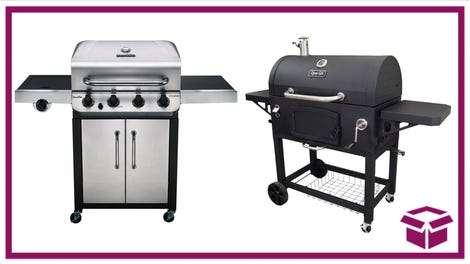 Up to 50% Off
Wayfair Grills & More Sale
Cooking up savings
If you want or need a grill to cook up some sizzling steaks or some yummy hamburgers, there's a deal for you. Wayfair's Grills and More sale is going on right now, and for the next 5 days, you can save up to 50% off grills from Char-Broil, Weber, KitchenAid, and more.
Jalopnik reached out to Chevrolet for comment, and a spokesperson for the automaker let us know that not every 2023 C8 Corvette is impacted. Only vehicles equipped with mag ride will need to have the suspension program recalibration. That being said, it's probably a safe bet to say the E-Ray won't be impacted since it won't be in production until the end of 2023.