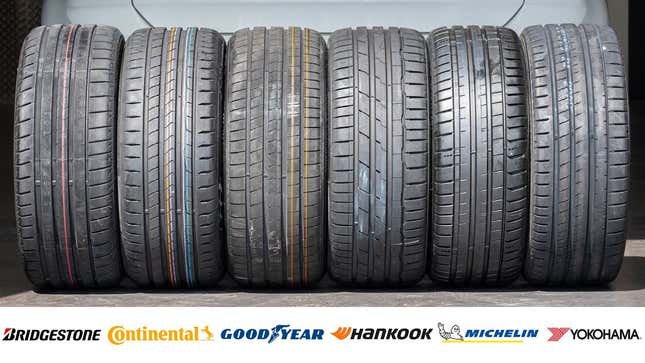 If you want to get the most out of your performance car, you need to make sure it has good tires. But good tires, especially ultra-high-performance tires, cost a lot of money, so you want to make sure you get the right ones for your driving needs so you don't end up spending several thousand dollars on a set that you're not going to like.
Racing Tech 5 | Nascar Garage 56
You can't really go wrong just buying the Michelins no matter what kind of tire you need, but you never know. There could be other tires out there that are better suited for the kind of driving you plan to do. But which one would that be?
Recently, Tyre Reviews posted a comparison test of six ultra-high-performance summer tires. The test included the Bridgestone Potenza Sport, Continental PremiumContact 7, Goodyear Eagle F1 Asymmetric 6, Hankook Ventus S1 evo 3, Michelin Pilot Sport 5 and Yokohama Advan Sport V107. Normally, Pirelli would have been included, but Tyre Reviews says it could only test six tires, and there's a new Pirelli P Zero coming out soon, so the current one didn't make the cut.
In the end, the winner is essentially whichever one gives you what you want out of a performance tire. Based on the way they weighted the scores, Yokohama came in last, but that's not because it's bad. It's not as well-rounded and suited for daily use like some of the others are. The Goodyear is arguably the most well-rounded of the bunch. And as for the others, you'll just have to watch the video below to see where they land.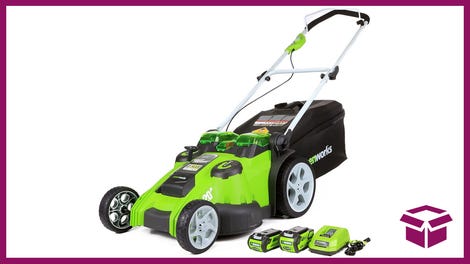 25% Off
Greenworks Push Lawn Mower
Cut it up
This mower comes with the batteries and charger required to allow it to be used without cables, has a sizeable 20″ blade diameter, is surprisingly lightweight, and is really easy to use on even tougher lawns.
If you really want to get into the gritty details, though, you can actually go to the Tyre Reviews website and change the weighting to figure out which tire is going to give you exactly what you want out of an ultra-high-performance tire, which is pretty cool.
Michelin vs Bridgestone vs Continental vs Goodyear vs Hankook vs Yokohama – What's the BEST Tire?