Trevor Jacob, a 29-year-old YouTuber and former Olympic snowboarder, has pleaded guilty to a felony charge for obstructing a federal investigation by destroying the wreckage of an airplane that he deliberately crashed. According to the U.S. Department of Justice, Jacob admitted in his plea agreement that he lied about the aircraft's total loss of power and crashed the plane to garner online views and make money.
Racing Tech 5 | Nascar Garage 56
On November 24, 2021, Jacob took off from Lompoc City Airport in a 1940 Taylorcraft to a scheduled destination of Mammoth Lakes, California. He had stated in his YouTube video that he planned to scatter the ashes of Johnny Strange, his late best friend, at Mammoth Lakes. Jacob jumped from the plane while flying above the Los Padres National Forest 35 minutes into the flight. After he parachuted to the ground, Jacob hiked to the wreckage to collect the video footage from the cameras mounted to the plane.
Two days later, Jacob reported the crash to the National Transportation Safety Board (NTSB). The agency quickly launched an investigation and informed Jacob that he was responsible for preserving the wreckage. In the weeks after, Jacob lied to investigators and told them that he couldn't find the crash site.
In early December, Jacobs and a friend flew by helicopter to the location of the wreckage. The pair airlifted the wreckage to a trailer attached to Jacob's pickup truck and then towed the plane's remains to Lompoc City Airport. At the airport, Jacob cut up and destroyed as much of the wreckage as he could and dumped pieces into trash bins around the airport.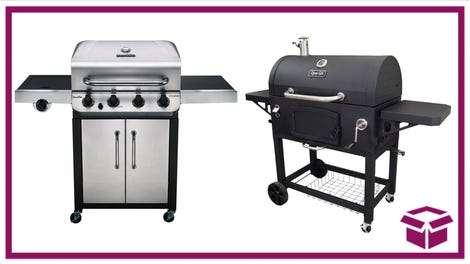 Up to 50% Off
Wayfair Grills & More Sale
Cooking up savings
If you want or need a grill to cook up some sizzling steaks or some yummy hamburgers, there's a deal for you. Wayfair's Grills and More sale is going on right now, and for the next 5 days, you can save up to 50% off grills from Char-Broil, Weber, KitchenAid, and more.
The crime that Jacob pleaded guilty to carries a statutory maximum sentence of 20 years in federal prison. The Federal Aviation Administration also revoked his pilot's license in April 2022.