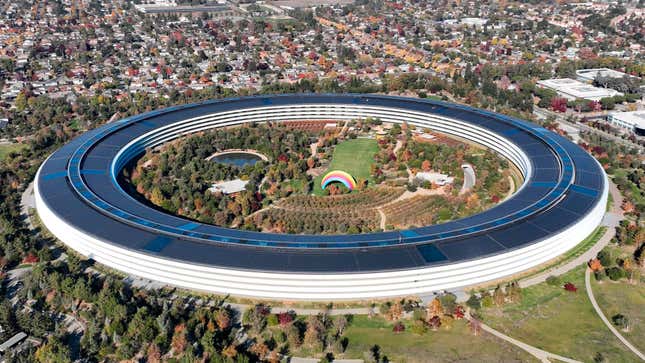 The Department of Justice has charged Weibao Wang, a former Apple employee, for stealing his former employer's autonomous car technology.
Andy Judges the First Three 'Fast and Furious' Movies By their Covers
CNBC reports that Wang worked at Apple as a software engineer from 2016 to 2018. As part of the annotation team, he was able to gain "broad access" to databases that only a small number of employees had access to. According to the indictment, only two percent of Apple's approximately 135,000 workers had access to "one or more" of the databases that Wang accessed.
Four months before Wang resigned from his position, he reportedly took a job with an unnamed Chinese company that is also developing autonomous technology and began to steal "large amounts" of Apple's tech. He now faces charges for stealing or attempting to steal Apple's "entire autonomy source code," as well as other systems and hardware descriptions to give to his new employer.
Law enforcement initially raided Wang's house in California back in June 2018 and reportedly found large amounts of confidential information. Despite promising that he wouldn't flee the country, Wang was able to board a flight to China. If he's ever extradited and convicted, each of the six charges he faces reportedly carries a maximum sentence of 10 years.
20% off
Nike Summer Ready Sale
Dive in
Whether you're sweating profusely on your daily run or just hanging in the sunshine, Nike's Summer Ready Sale has shoes and clothes for both.
If this story sounds familiar to you, it's because this isn't the first time that a former Apple employee has been accused of stealing Apple's autonomous technology to give to a Chinese company. Last year, Xiaolang Zhang pleaded guilty to a similar crime and like Wang had planned to flee the country. And in 2019, Jizhong Chen was also charged with stealing sensitive information. Just like Wang and Zhang, Chen tried to escape to China, as well. How Apple can fix the problem of employees stealing secrets, we don't know, but clearly, there's a pattern here.